This is one of those projects that you see and love on Pinterest every day. I am adding to my farmhouse decor all of the time and it didn't dawn on my until recently that I had a pretty scale in my garage this entire time. Crazy right?
So here is what I did to this not so pretty scale to spruce it up and be worthy of the house instead of the garage.
I love metal projects. They are so fun and produce some great final results.
If you love DIY metal projects you can click here to find more metal crafts inspiration!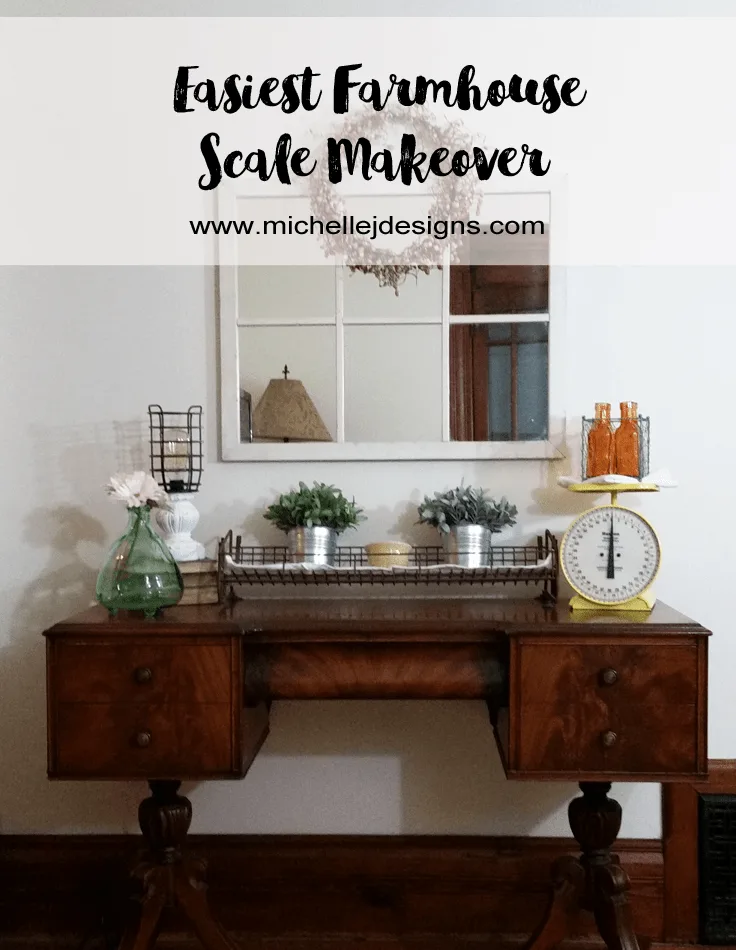 A Pretty Scale
As I mentioned above this scale has been in my garage for quite some time. I liked it…but now I love it. And all it took was some spray paint and about 1 hour of my time.
I am including some affiliate links for your convenience. You can read my full disclosure here.
Supplies List
Scale – If you don't have one you can find some great ones on Amazon that you may not even need to paint!
Screwdriver
Spray Paint – I used Sunset Yellow
Tutorial
Here is how this scale started out!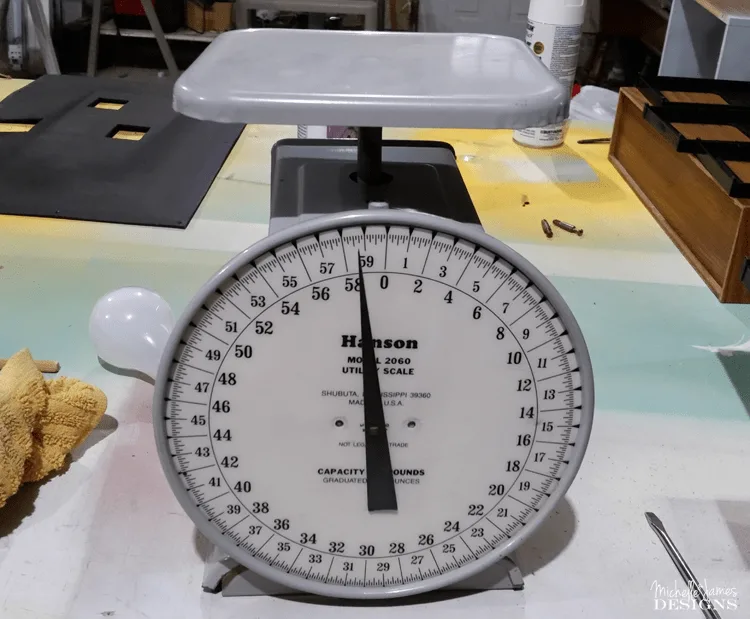 See it was ok…but not pretty.
Use a screwdriver to remove the face plate. There are two screws in the middle on either side of the "hand". When the screws are gone you should be able to carefully pull out the hand mechanism and take the face off.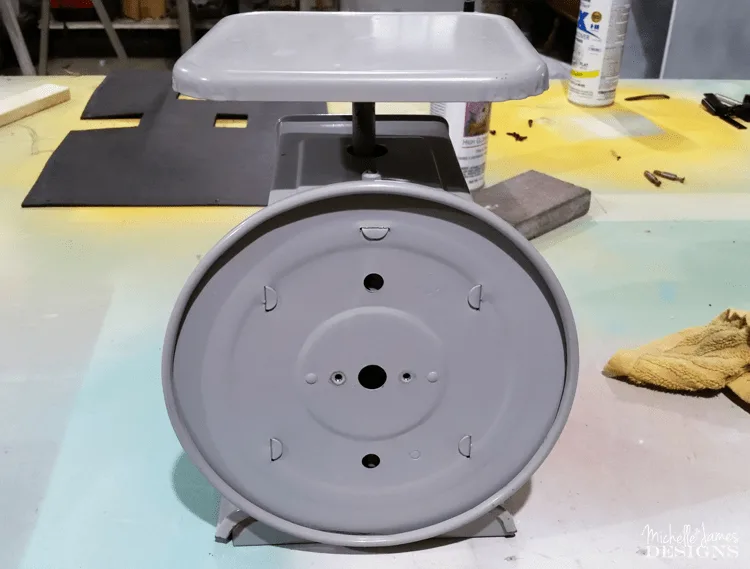 Then just spray paint in the color of your choice! I gave mine a couple of thin coats and let it dry for about 1/2 hour in between.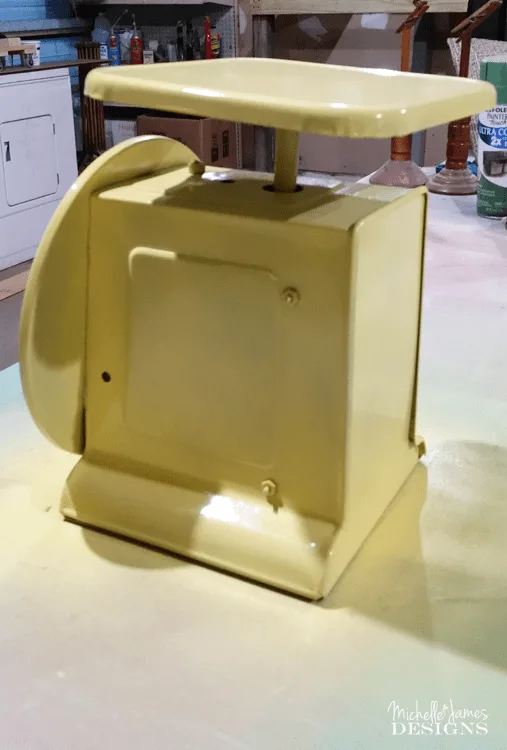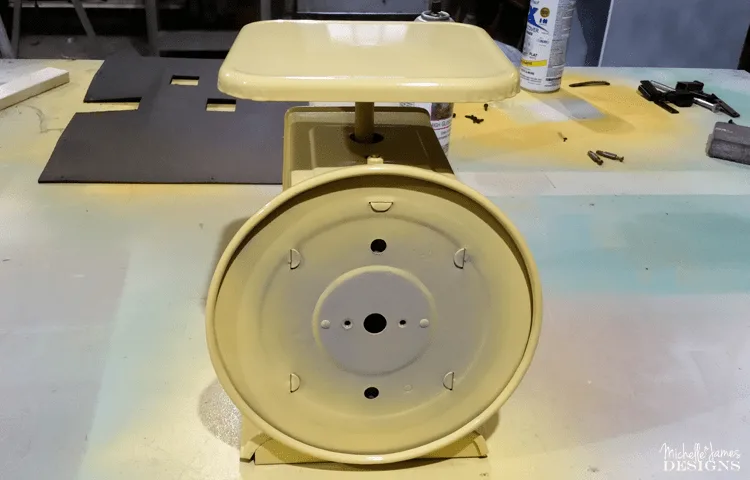 When it is completely dry you can add the face and the hand back on and display proudly in your home.
You would think this would be perfect in the kitchen but I added mine in my living room. I love it there!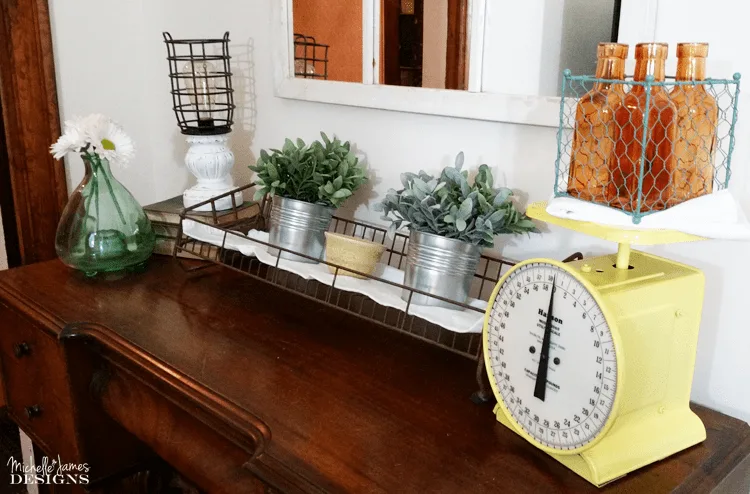 It goes well with the little farmhouse lamp I made too. What do you think?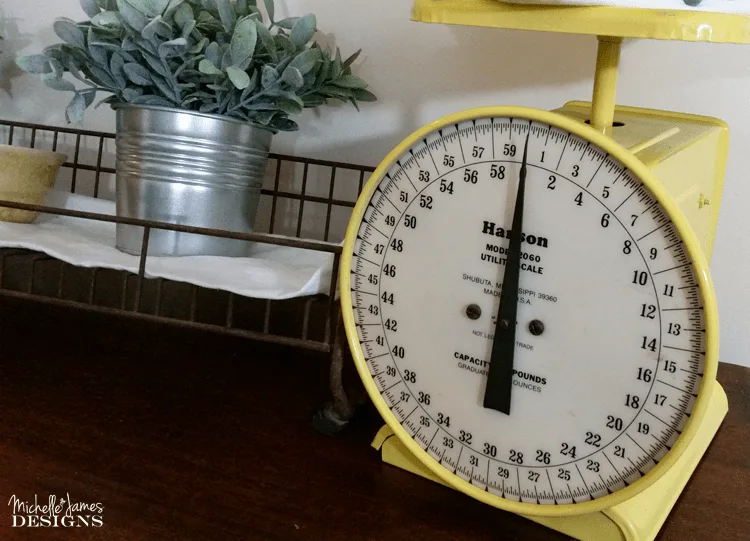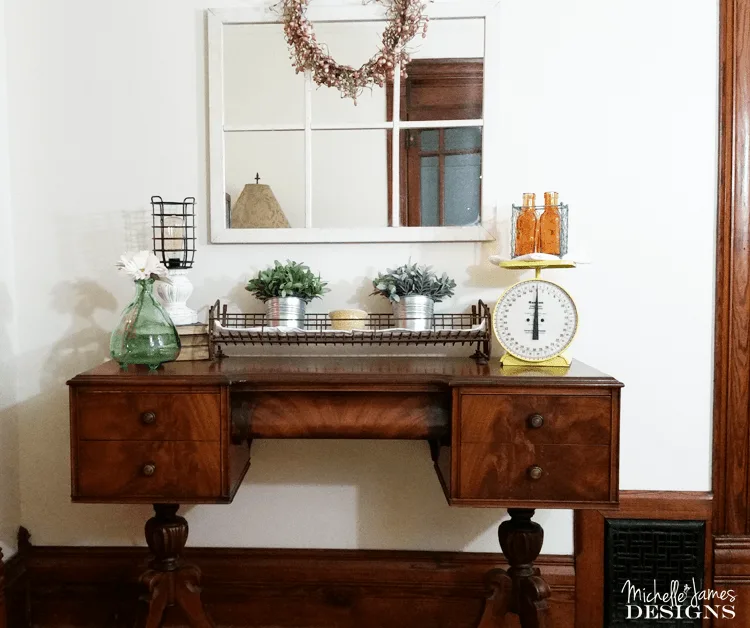 It was a fun and just about the easiest makeover ever and I love the final look. If you like it too please feel free to share! I love that.
Don't DIY???
Don't worry. If you don't DIY and would rather purchase the product. Here are some links for you to some fun scales you may like!
Commercial Food Preparation Scale
Have a great day and thanks so much for stopping by.
Michelle