I am still working on my holiday decorations but I have to say that the lanterns and pillows I got from Oriental Trading have made this year's decorating the best and easiest ever.
I received some felt Warm and Cozy throw pillows and some metal lanterns from Oriental Trading in exchange for this post. All of the opinions are my own and you can see my full disclosure here.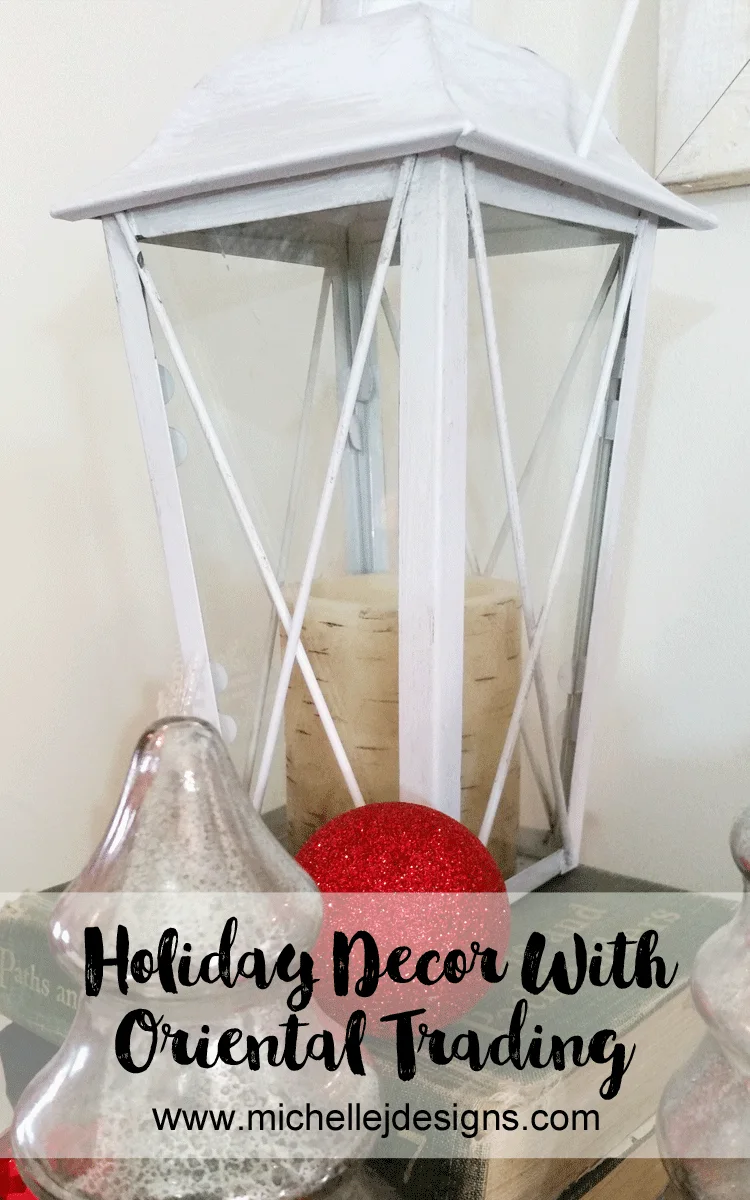 Lanterns and Pillows – The Pillows
My holiday decor has never been top notch and I have to say that until the past few year and since I have been blogging I was never very good at decorating for any holiday. I have learned a lot from other awesome home decor guru's and now I feel like I can create a nice holiday display of fun things. like lanterns and pillows.
A couple of years ago I made these Ho Ho Ho pillows and this year I made the snowflake and tree pillows. So, I have been adding some pillows as I go.
The very nice people at Oriental Trading let me choose some holiday items that I could use and the gray felt Warm and Cozy pillows were one of the items that I loved. I snatched them up right away. Apparently so did everyone else because I am not seeing them on their site anymore. Which means I cannot give you a link to them.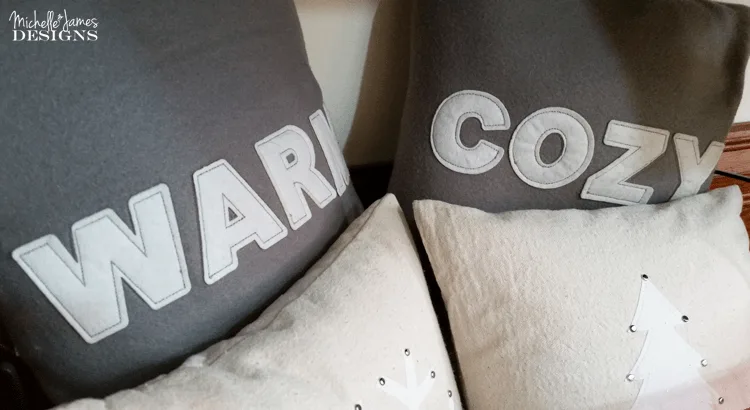 They are really soft and truly cozy. I will definitely leave them out during the winter after Christmas too. They are made really well and the stitching is so nice. I just love the look of them. And they look great in this wire basket with the snowflake and tree pillows.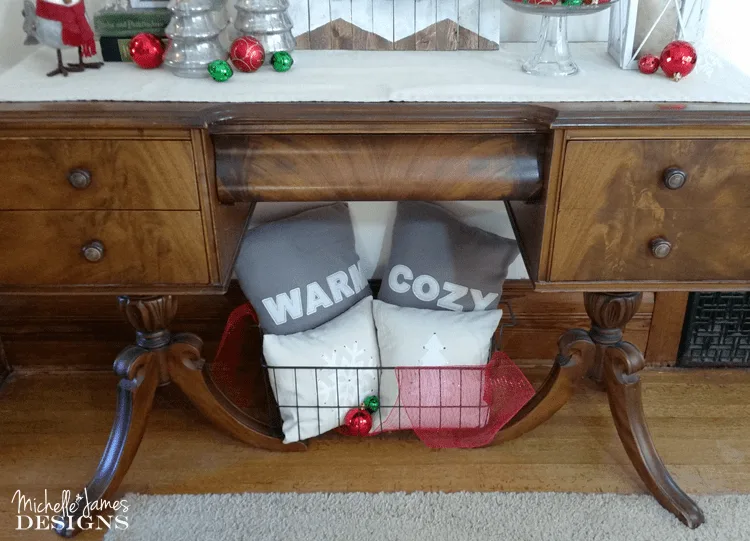 There were more items I chose from Oriental Trading as well. The outdoor metal ornaments are still up and look even more charming with our new fallen snow on them. I will need to add an updated photo to that post.
Lanterns and Pillows – The Lanterns
But the set of two white lanterns are truly one of my very favorite items. They are a really good size and look so nice with the flame-less candles in them. And it looks like they are still available to purchase. They also have some other colors in these.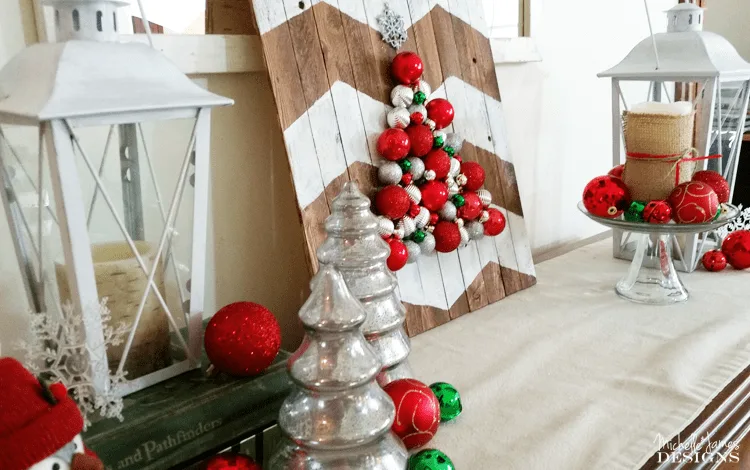 I loved the white but they were just a little too stark for me . I like a little weathering or grunge I guess. I used some glaze and added a little bit with a brush then wiped it off with a cloth.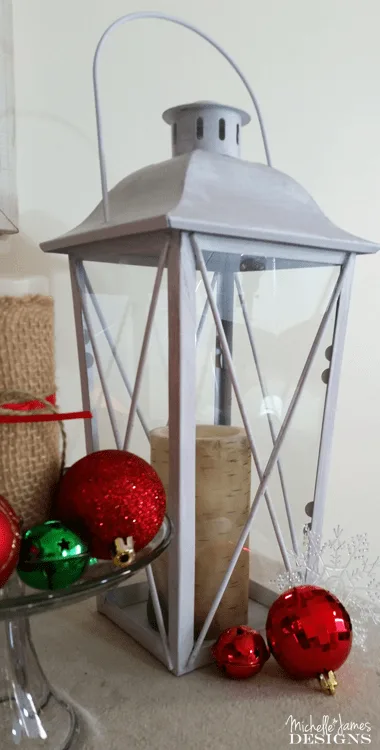 It is a slight difference but I think it added just what I wanted on these lanterns. You can see it pretty good on the photo below.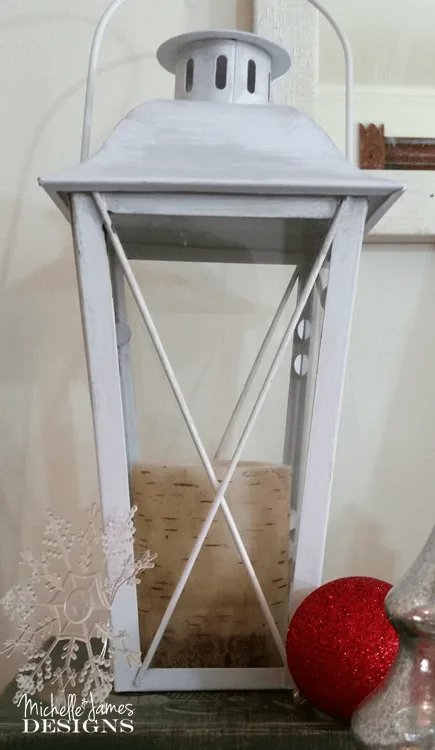 I got the flame-less candles with a remote so I don't have to take them out of the lantern every time I want to use them. They look so nice together. I am just loving the entire thing.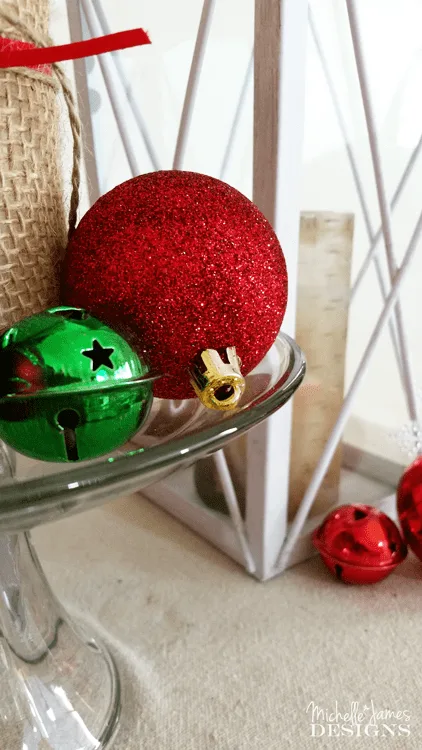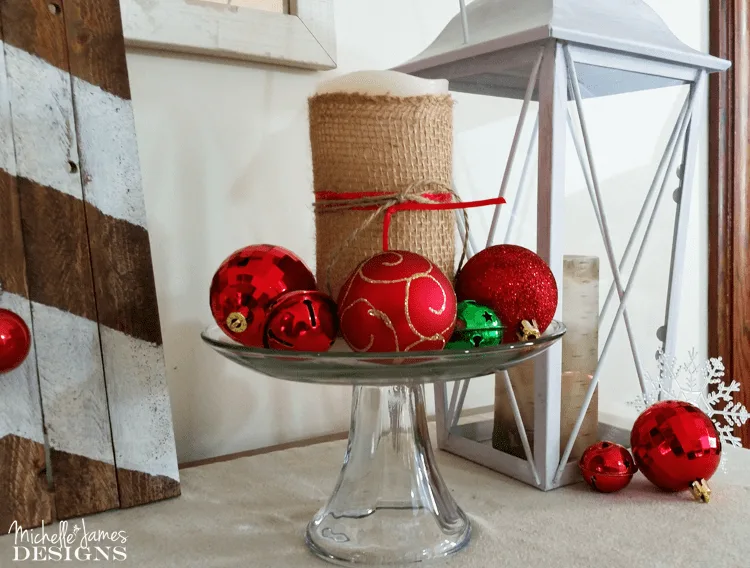 Mixing them in with my Ornament Tree and other bells, ornaments and snowflakes just rounds everything out.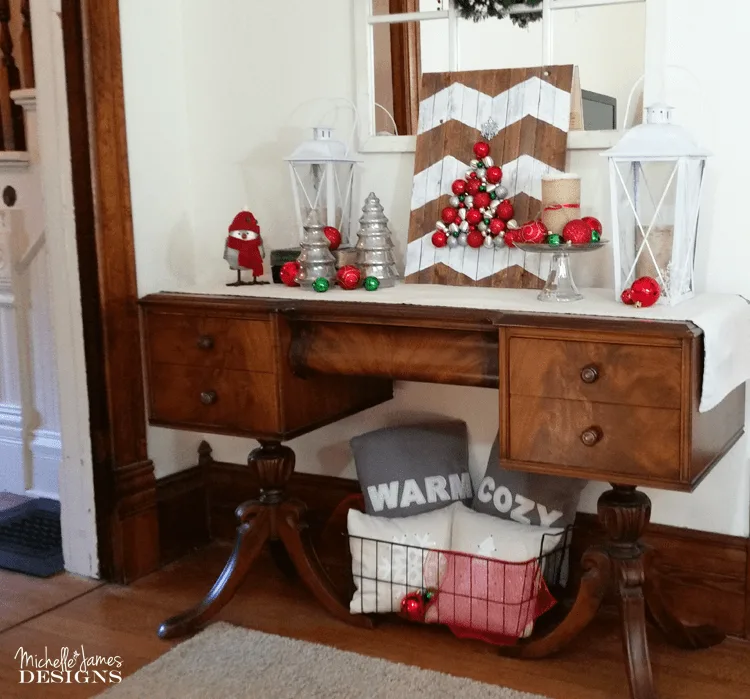 I am so happy with all of the items I received form Oriental Trading. They have really improved their product selection over the years. These lanterns and pillows were so easy to add in to my decor.
I will have one more post featuring Oriental Trading on Wednesday regarding gifts for co-workers, teachers and others that touch our lives everyday. I hope you will stop back to see what I have made with these small red buckets. I love these things.
Have a great day and, as always….thanks for stopping by!
Michelle