Hi there! Welcome back. Today is my first post for the Silhouette Creator's Monthly Bloggers Challenge group and I am excited to be a part of it. Each month I will create a project using my Silhouette Cameo. Then all of us in the group post our projects on the same day and share our links. So you can read about my fabulous Silhouette Throw Pillows then check out all the others too.
The theme this month is Winter Wonderland and I created some throw pillows that closely resemble two that I had seen in a really nice shop.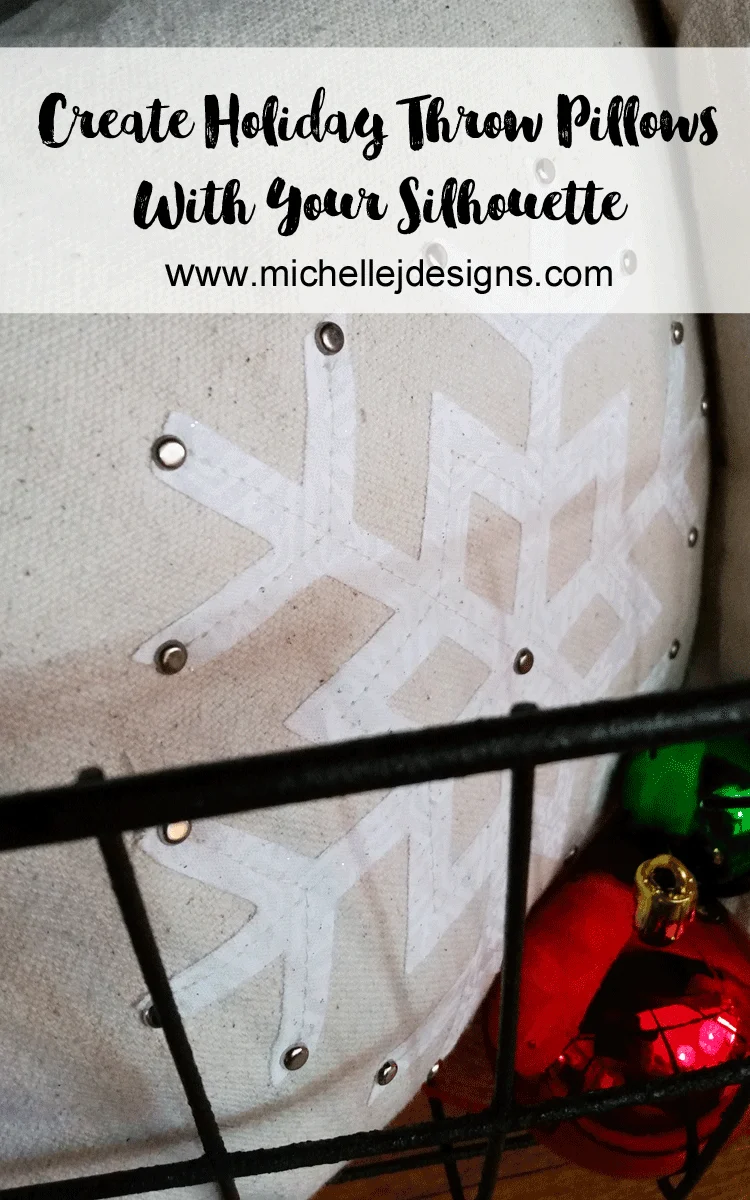 Winter Wonderland Throw Pillows
I have added some affiliate links for your convenience. You can ready my full disclosure here.
I have been on a pillow frenzy for the past year I think. You can see my welcome pillow, the pillows on our bed and my Ho Ho Ho pillows. Obviously, I love to make my own but have been pricing them in the stores. Did you know that they run anywhere from $15 – $60?
When my mom and I were browsing some stores a couple of weeks ago we saw some exceptionally cute holiday throw pillows and fell in love with them. The pair would have been over $50. I knew I could re-create a version of them myself.
I found a snowflake and a tree that I liked on Google Images. My husband is a wiz with Auto-Cad so he created a similar version of the images and made them into a Silhouette file for me. (He is so awesome).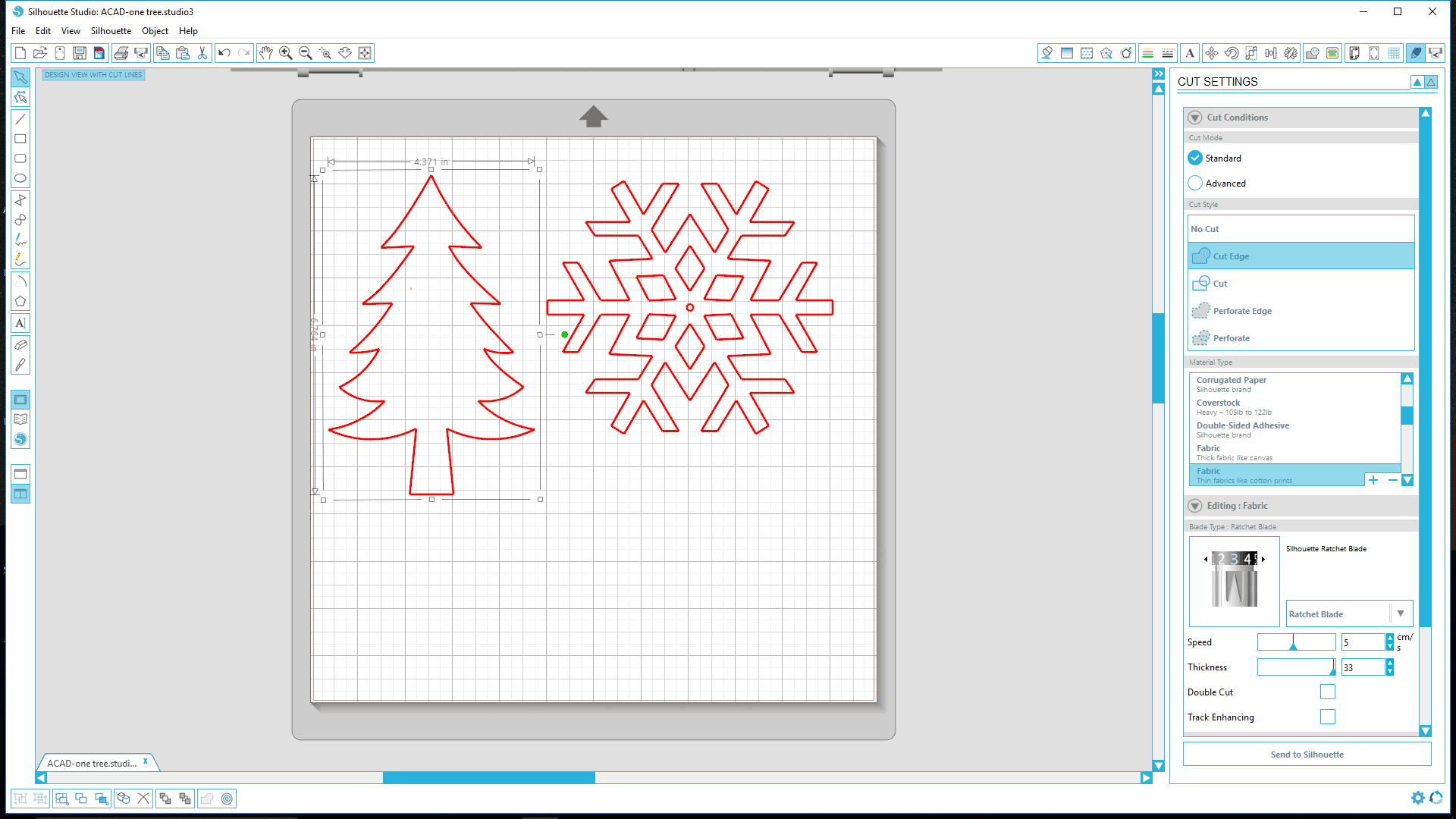 Joann's had the best snowflake fabric with just a hint of glitter in it It was perfect for the Winter Wonderland theme.
Cutting Fabric With The Silhouette
Cutting fabric on the Silhouette is so easy. I remember cutting them out by hand before I had the Silhouette and it can be done but it takes longer and is never as crisp and perfect.
I like to use the Fabric Stabilizer. There are two kinds. One is a temporary iron on that allows the fabric to stay in place so you can stitch it onto your background fabric and the other is an iron on that does not need to be stitched. I have the temporary kind so mine needed some stitching. I like the extra detail the stitching adds to the pillows so I wanted it this way. It just took some extra time.
Follow the instructions on the Fabric Stabilizer packaging to cut out the design.
The thing I love about the Silhouette is that it helps you to choose the right settings. Choose the fabric setting you need. Mine was a thinner cotton fabric and set your blade to the suggested number. I use the Fabric Blade. I think this is probably just a regular blade but if I have the special packaging my husband doesn't use it for paper or for his plastic and it remains sharp enough to cut the fabric.
After my designs were cut I ironed them onto the front of the drop cloth fabric. This was done prior to completing the "envelope" pillow cover.
For the tree I stitched all the way around the edge.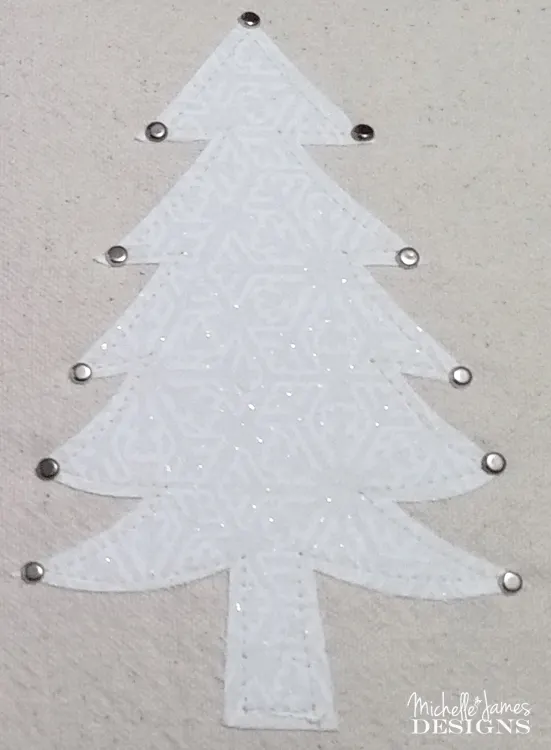 And for the snowflake I stitched down the center of the design. It took a few minutes but I love the look.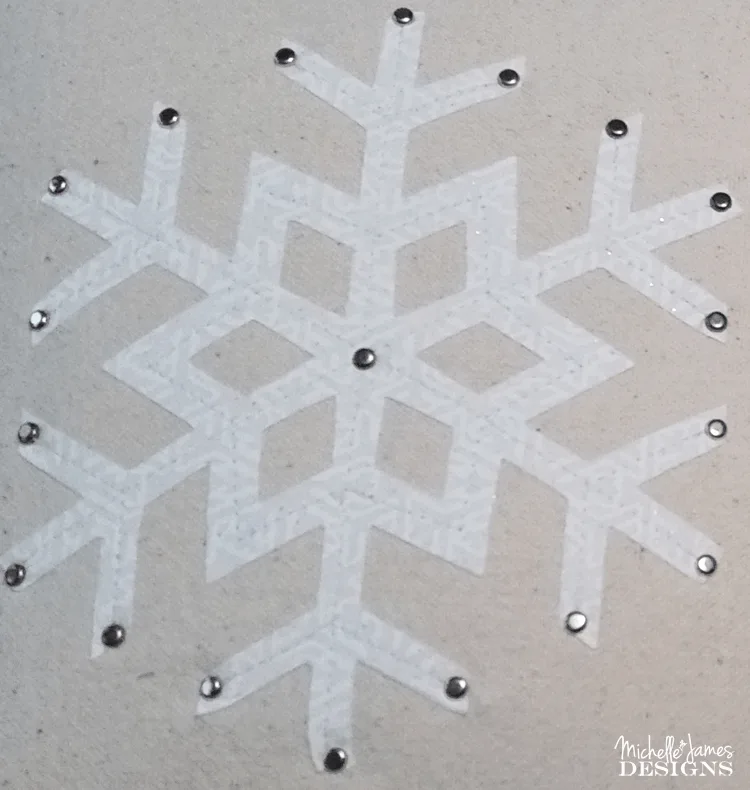 The silver studs are brads from my scrapbooking stash. I created a small hole using a push pin then added the brad.
Here they are with their pillow form. They are a small size and are perfect for my holiday decor.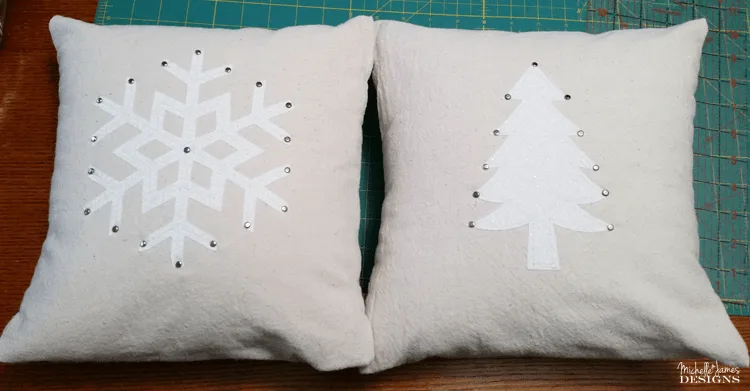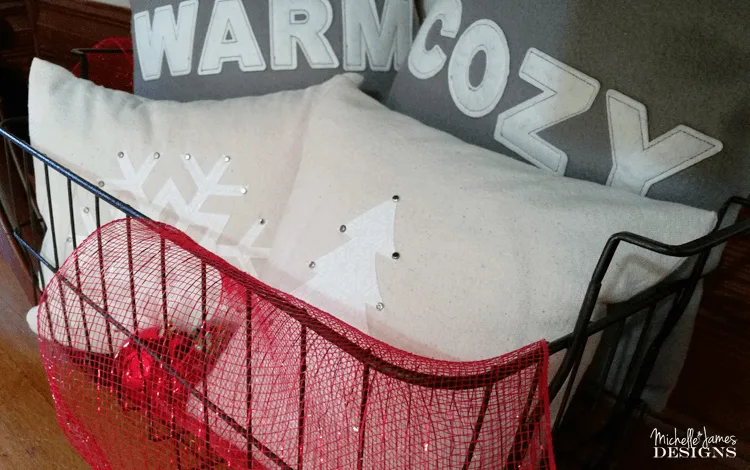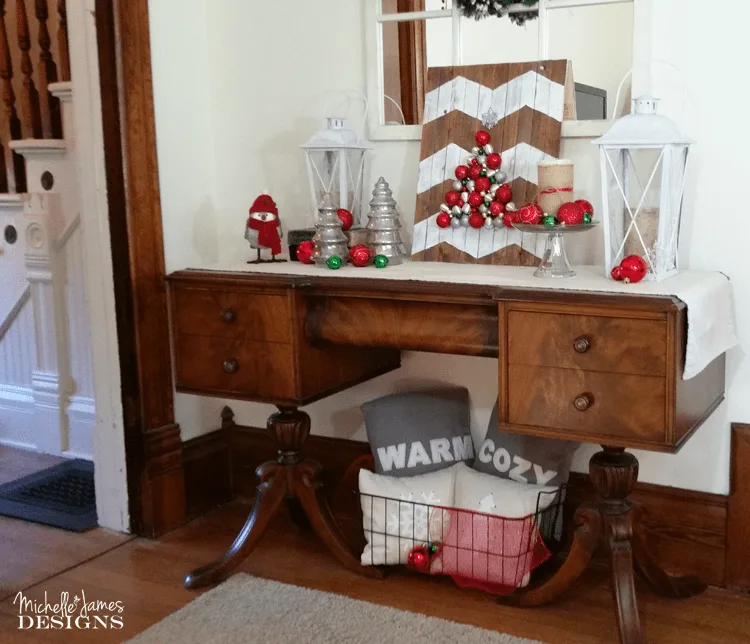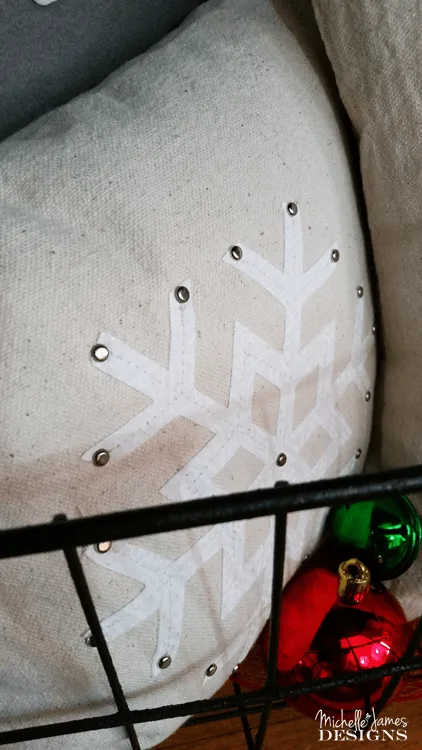 I am in love with the way they turned out and am glad I decided to create my own. Don't forget to check out all of the other bloggers projects and get some ideas and inspiration for your next Winter Wonderland creation!
A Turtles Life From Home – Hand Lettered Holiday Scroll

Michelle James Designs

–

Winter Wonderland Throw Pillows Using the Silhouette Cameo

Uncookie Cutter – Tree Stand Box
Vintage Romance Style – Cabin Cozy Scrap Wood Snowflake
Simply {Darr}ling – Upcycled Christmas Card Display
Knock It Off Kim – DIY Christmas Stocking Tags
Houseful of Handmade – DIY Vintage Christmas Scroll
Dwell Beautiful – Glittery Christmas Song Lyric Art
Morena's Corner – Make Black and White Cards

Rachel Teodoro

– Lighted Christmas Tree Truck
Pocketful of Posies – DIY Simple Joy Ornament
Thanks for stopping by,
Michelle