A tutorial to show you how to create your own budget friendly drop cloth bedspread and Pillow shams. These are easy to make and cost me $13.
Hi! If you have been reading my blog for a while you know that I love drop cloth projects. Today I want to show you my budget friendly drop cloth bedspread and pillow shams.
Be sure to check out the Organizational Boxes and my Christmas Stockings I made using a drop cloths too.
Not only did the spread and shams cost me $13 but I think they look great. They have that farmhouse look that is so popular right now. I have to say I am jumping on that bandwagon. I LOVE the look!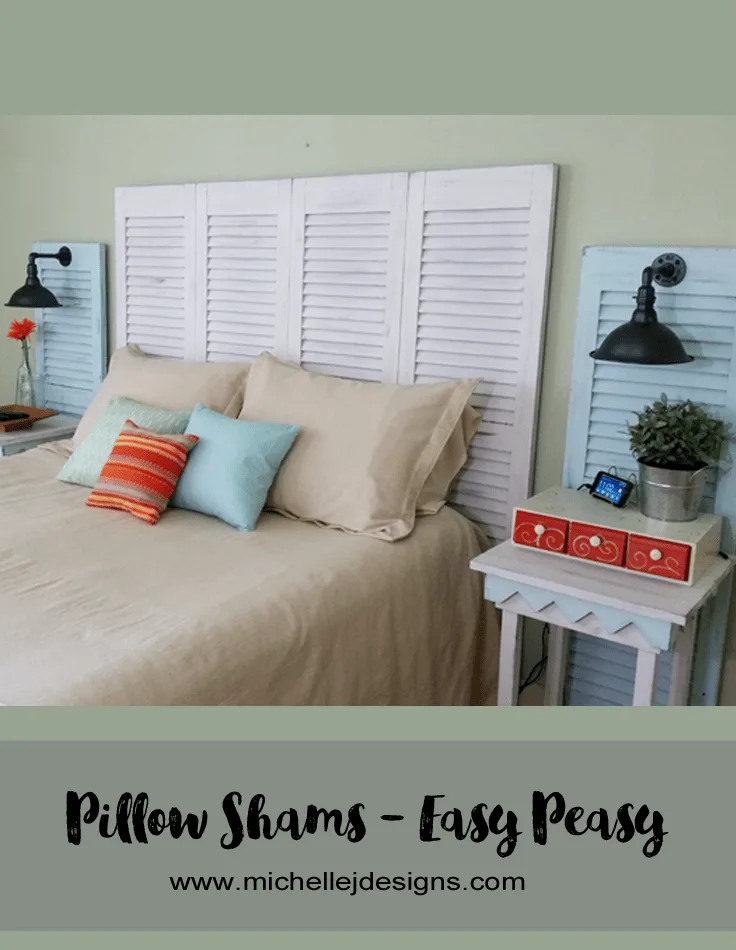 Budget Friendly Drop Cloth Bedspread and Pillow Shams
We have a queen size bed so the 9 x 12 drop cloth was the perfect size for us. If you have a king or California king be sure to measure and purchase the appropriate size, You may even need two drop cloths.
I have included a couple of affiliate links for your convenience. You can see my full disclosure here.
Supplies Needed:
Scissors/Pinking shears
Straight Pins
Sewing Machine – This is the one I have and LOVE!
Tape Measure
Matching Thread
Bedspread
This was the easiest part of the entire project. I laid the drop cloth over the bed to determine the size. It was perfect on the sides but way too long. So, I used the pinking shears to cut off the bottom of the cloth at the length I wanted.
Turn under that edge and stitch it to give it a finished look.
DONE!
Pillow Shams
These took a little more time and effort but were still easy as far as sewing goes and look great. I have said it before, I am a lazy sewer so if I can do this so can you.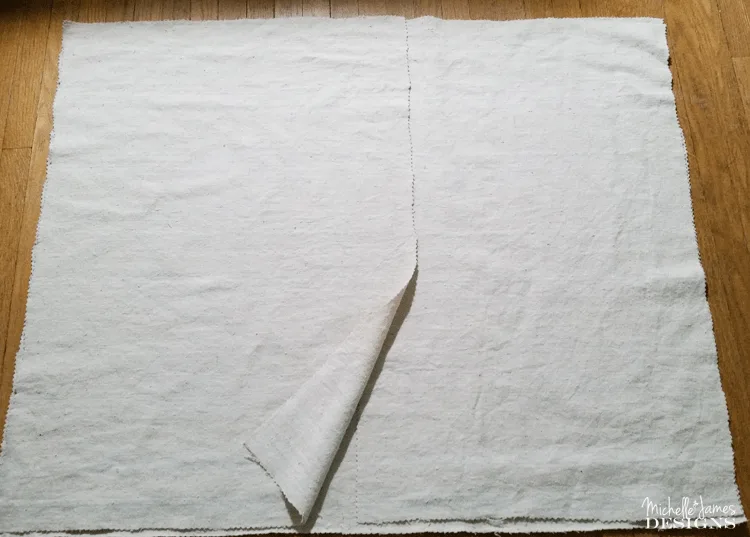 I used our current pillows for size and another sham that I have in the guest room as a reference for my sewing and putting this together.
Cut them out
First cut one piece of the drop cloth for the front of the shams. I wanted some extra on the edges for the detail stitching so I cut them 2 inches bigger all of the way around. This allows for the 1 – 1/2 inch detail around and a 1/2 inch seam allowance.
I really just eyeballed this by setting my pillow on top of the drop cloth and adding 2 inches all of the way around. I used a yard stick and a sharpie to draw my cut lines onto the drop cloth.
Then I cut a second piece (the back of the sham) that was about 4 inches wider but the same height.
Cut the wider piece right up the center to create an opening for the pillow.
Stitch them up
Since this would not be an enclosed seam I ironed the edges under and stitched it to create two finished edges.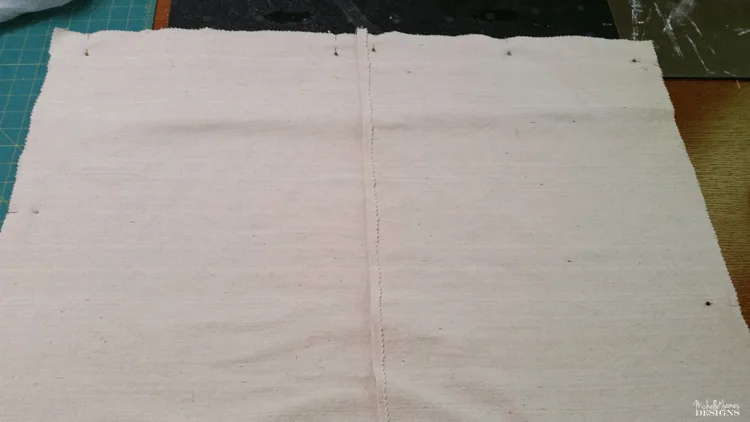 With right sides together I pinned the front of the sham and the two back pieces together and stitched all the way around the edge.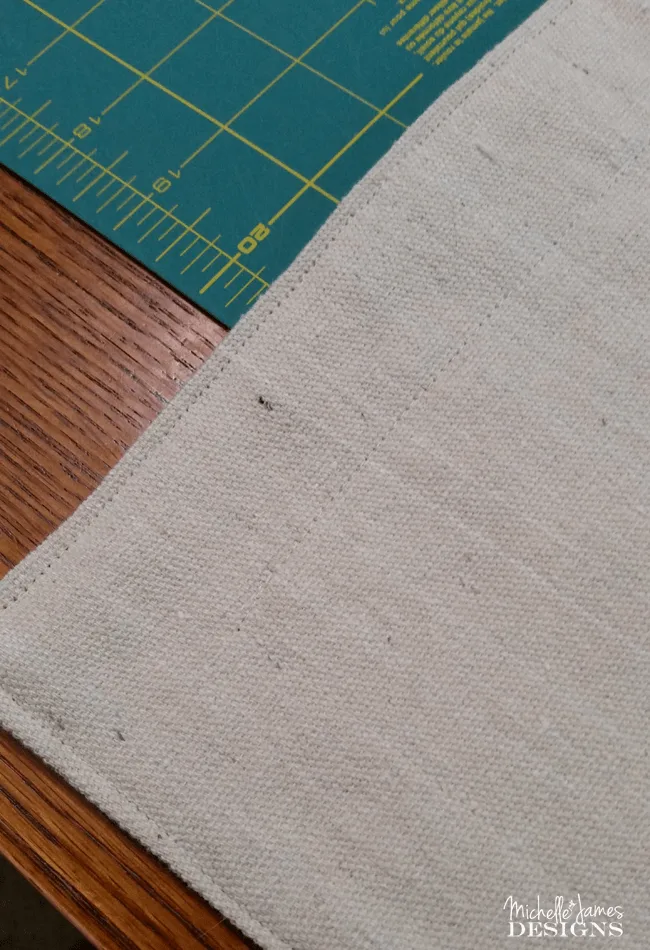 After I stitched them together I turned them right side out and ironed them nice and flat. I stitched all of the way close to the edge. This gives it some detail but also holds the seam flat
Then I created another row of stitching 1 – 1/2 inches in from the first row. This gives the sham and edge and some detail.
This was all there was to it. Now you can insert your pillow and enjoy your new drop cloth bedspread and pillow shams.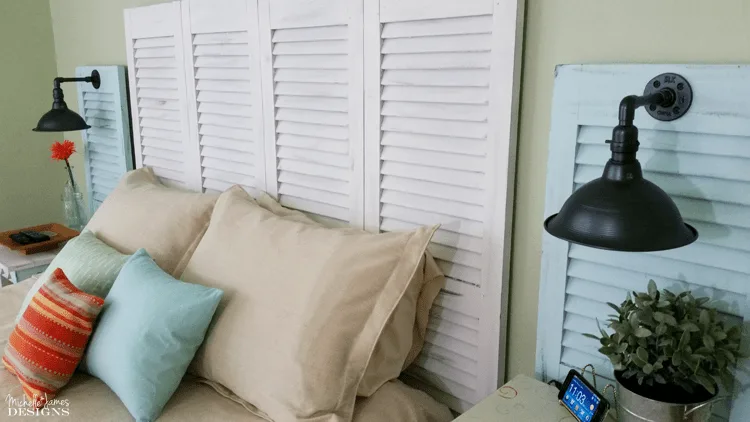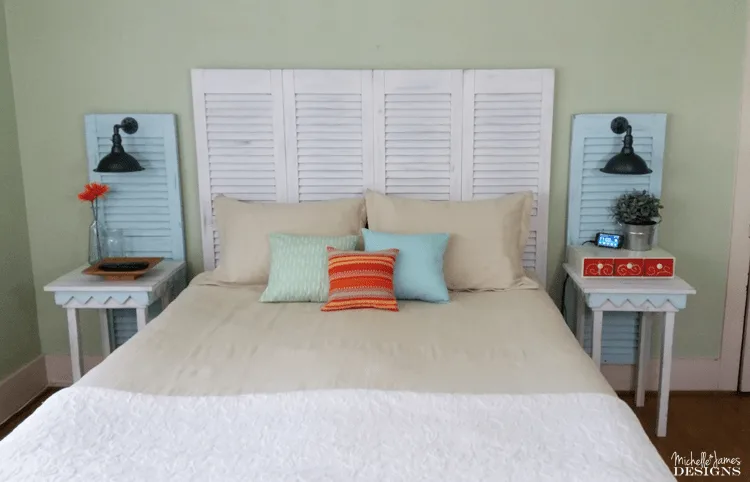 What do you think? Do you like it? If so pin it! I love to see my projects being pinned on Pinterest. If you would like to follow me on Pinterest you can do that too. I love to connect with people.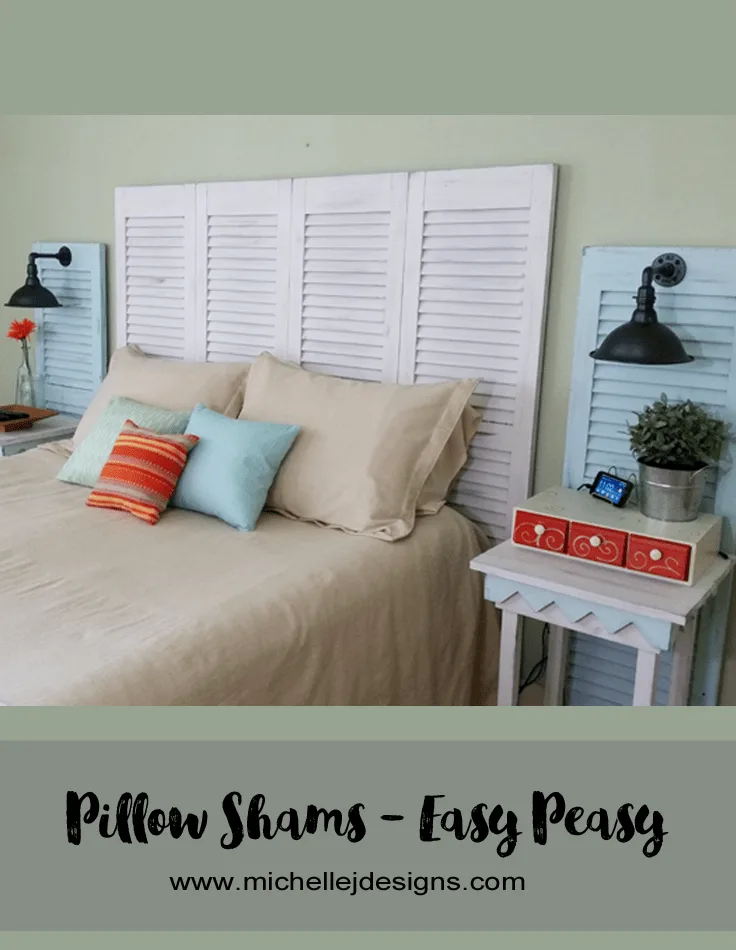 Thanks so much for stopping by today!
If you like this post you may like to check out these posts too.
Until next time,
Michelle