I cheated and started last week with week 50 and now with week 52 my Christmas Project Life when I haven't done any other Project Life pages all year. It is okay because I am planning to get caught up but I wanted to start in the here and now.
My Christmas Project Life pages
This is the left side of my page for week 51.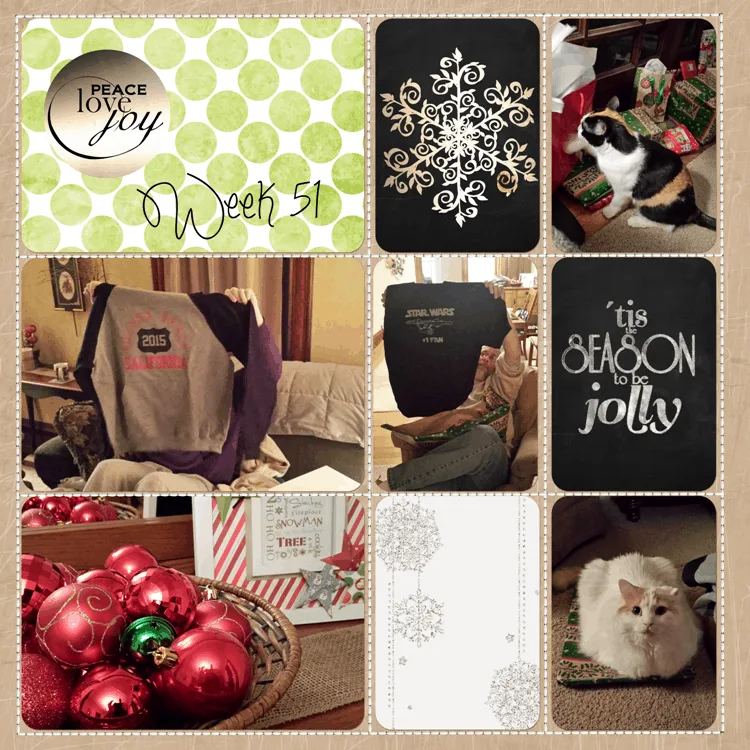 And the right side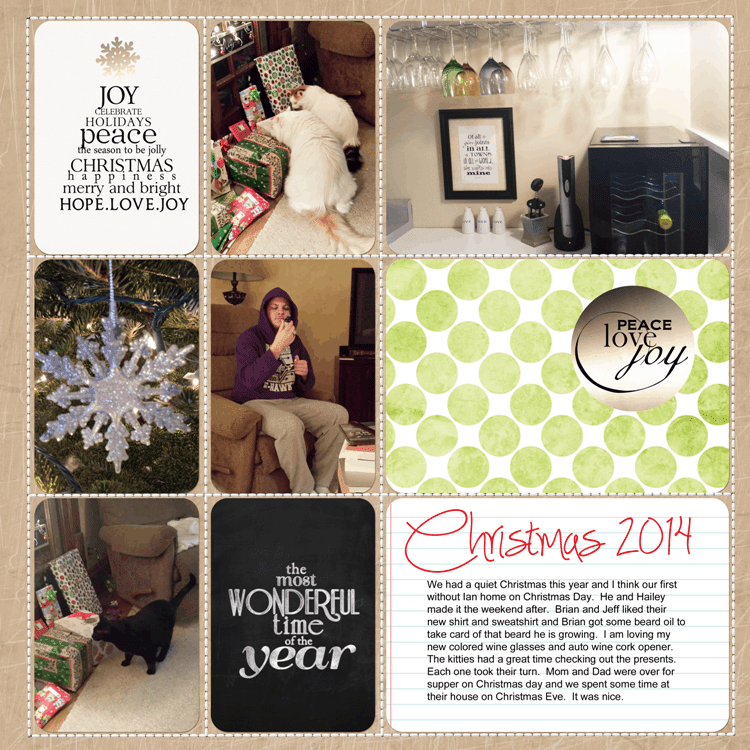 And here are the two pages side by side as they will be in a book.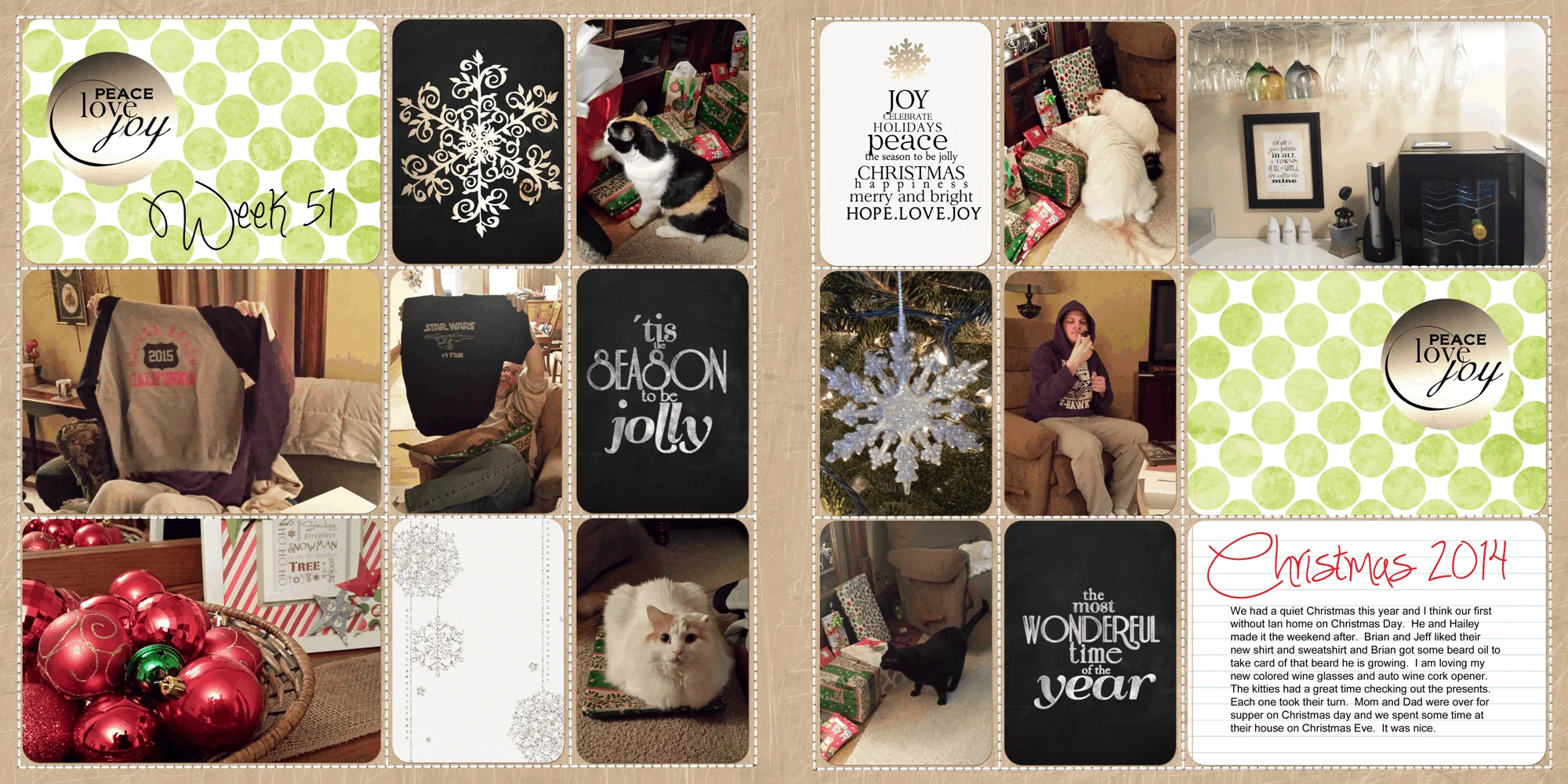 I like to use one set or kit on a two page layout and keep it simple. I don't like to use too many kits or it just gets too busy for me. I love this black and white kit Christmas Project Life kit I found on Pinterest. It is from Natali Design. The combination of the black chalkboard and the white cards are perfect and then she added in just a touch of gold. So pretty. This is a freebie so when you are done here hop over and download her kit.
I love touches of black. It brings out the other colors and you can usually find black somewhere on my pages. Now these pages do not include anything fancy. That is the beauty of the Project Life system. It can be simple or you can jazz it up and get pretty fancy. When I am in a hurry…simple is usually best.
I am excited that I actually have a couple of weeks done and am getting back into the swing of working on my pages each week. One of my goals for 2015 is to continue to keep current and to add some of my unfinished weeks a little at a time.
What are your scrapbooking goals for 2015? I hope you will join me with Project Life or just keep current with traditional scrapbooking.
You can follow my blog and receive a weekly email by typing in your email in the bar at the top or on the side bar. You can also follow me on Facebook, Twitter, Pinterest, Google + or Instagram.
Thanks for stopping by.