Hey there! I am glad you are joining me for the fifth card I have made using the Celebrate Christmas Scrapbooking kit from Echo Park. This has been such a great kit for cards so far. I am wondering how many cards I can get out of one kit. I don't send tons of cards so I bet I can make enough for everyone on my list. Today I am using colored pencils to create a handmade colored Christmas tree card!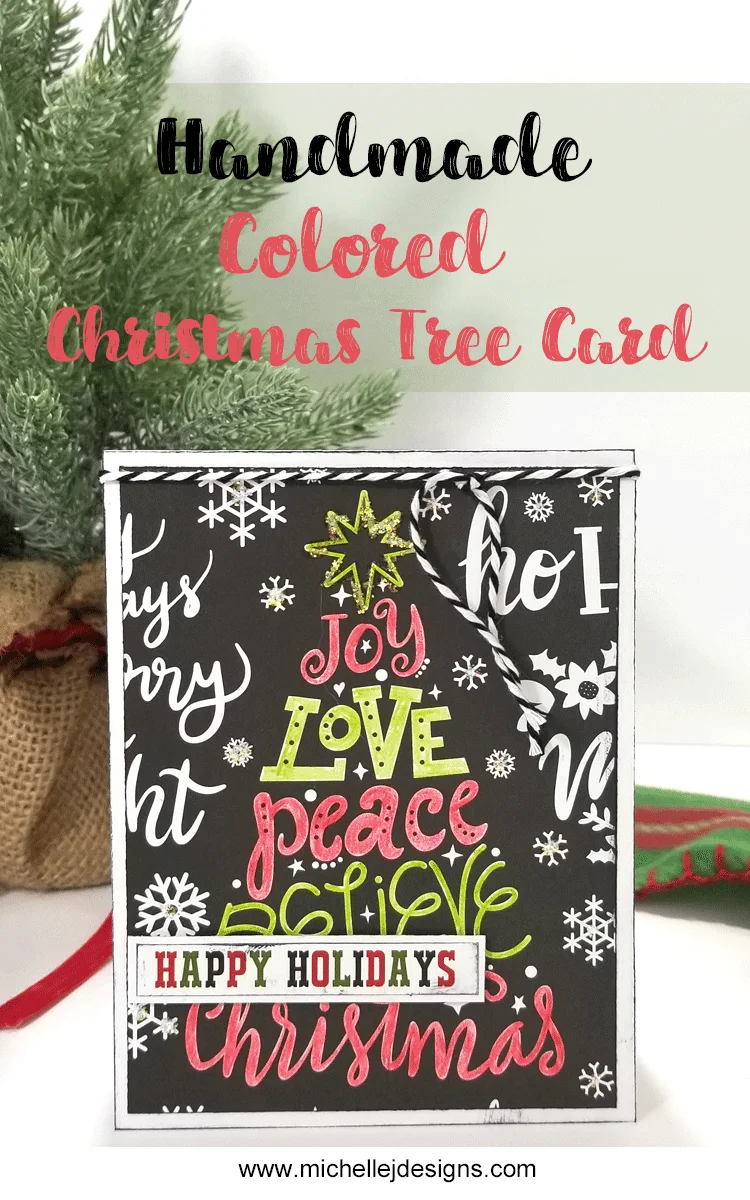 Handmade Colored Christmas Tree Card
This is the 5th card I have created using this set and there are a lot more to follow. Here are the previous cards if you would like to take a look! Ornament Card, Glitter Christmas Card, Farmhouse Style Card, Christmas Reindeer Card! I hope you will check them out.
I have added some crafty affiliate links for your convenience. You can also find these products in my Amazon Store if you want to see them all in one place. You can read my full disclosure here.
Materials Needed:
Celebrate Christmas Kit by Echo Park
White Card Stock
Scissors
Mounting Tape
Green and Red Colored Pencils
Here is the video tutorial and below is the step by step tutorial!
Step 1:
Cut a 5.25 x 4 piece of the black and white patterned paper as your background layer. I wanted to have the Christmas tree centered in the middle so I cut it accordingly.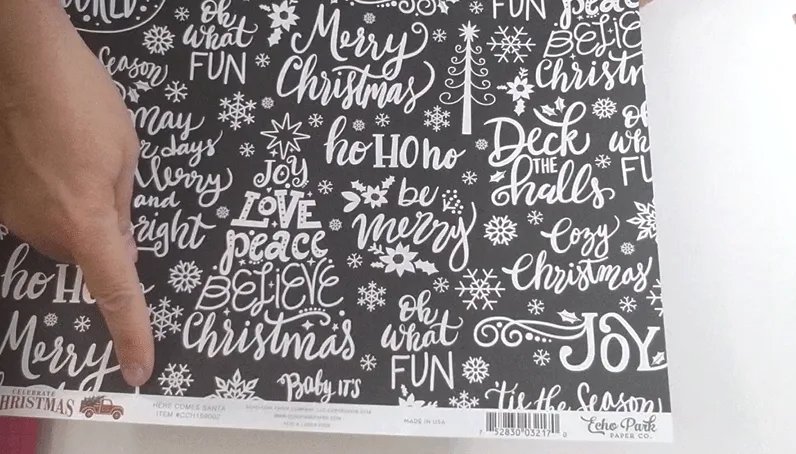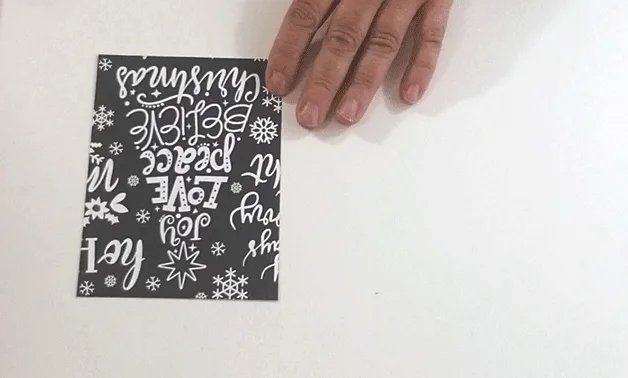 Step 2:
Color the text in the tree on the background paper with red and green colored pencils. Start with the red and color every other line of text.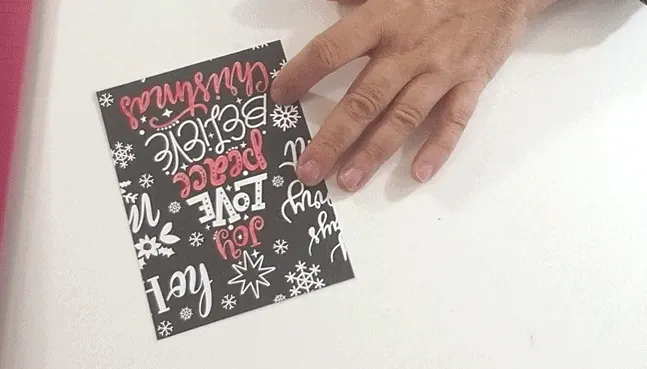 Switch to the green and color the other words…Love and Believe and the star at the top. Ink the edges with the black ink.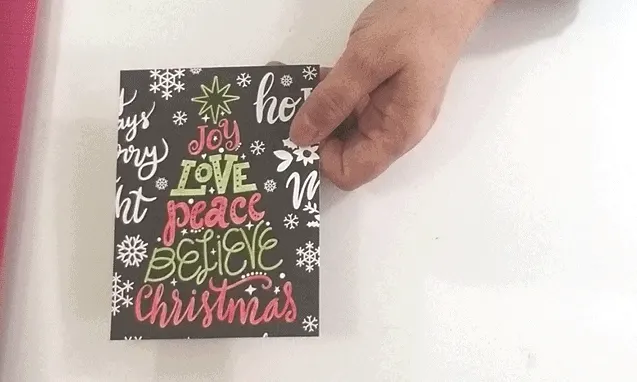 Step 3:
Cut at 8.5 x 11 sheet of cardstock down the center lengthwise at 4.25″ to create a vertical card with the fold at the top. Fold in half and ink the edges.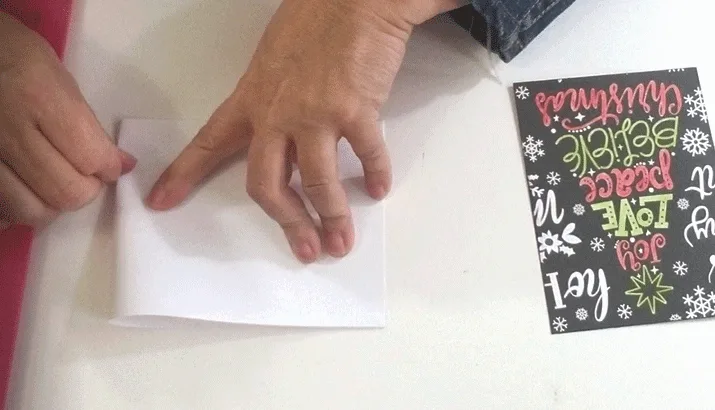 Place adhesive on the back of the background piece and adhere to the card base.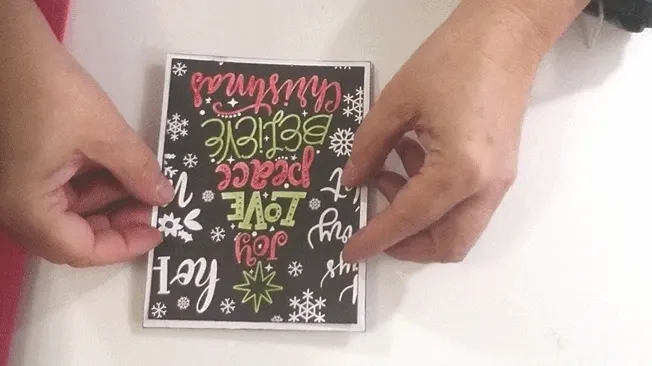 Step 4:
Find the Happy Holidays sticker on the sticker sheet that comes with the kit. Ink the edges and place it onto a scrap piece of white cardstock . Trim the edges of the white cardstock around the sticker and leave a small border all of the way around.
Use mounting tape to adhere it to the front of the card.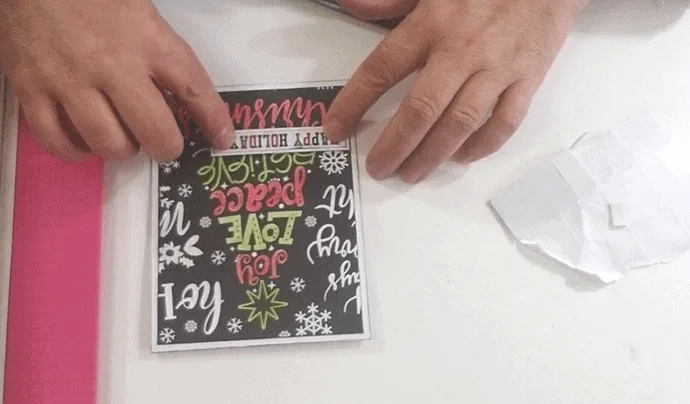 Step 5:
Add a piece of the bakers twine around the top of the card at the fold. See photos below.
Step 6:
Add stickles to the star at the top of the tree and to the snowflakes on the paper to add some glitter and sparkle.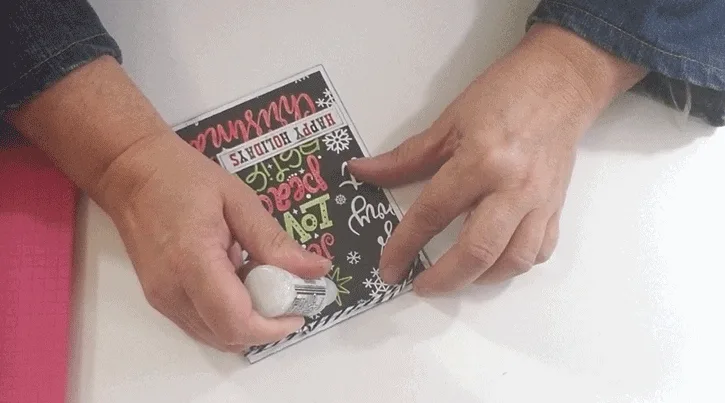 You are done! How amazingly easy is this handmade colored Christmas tree card?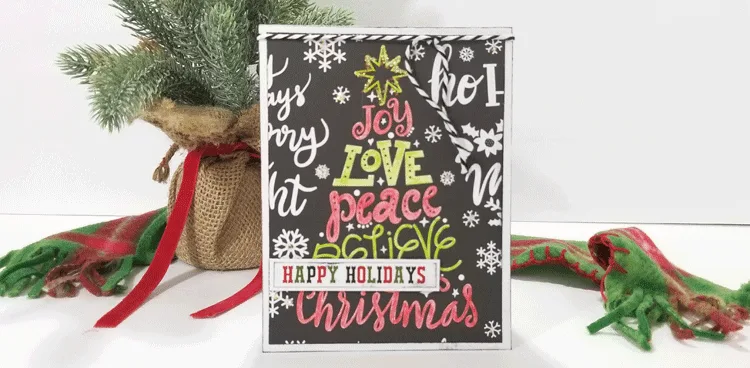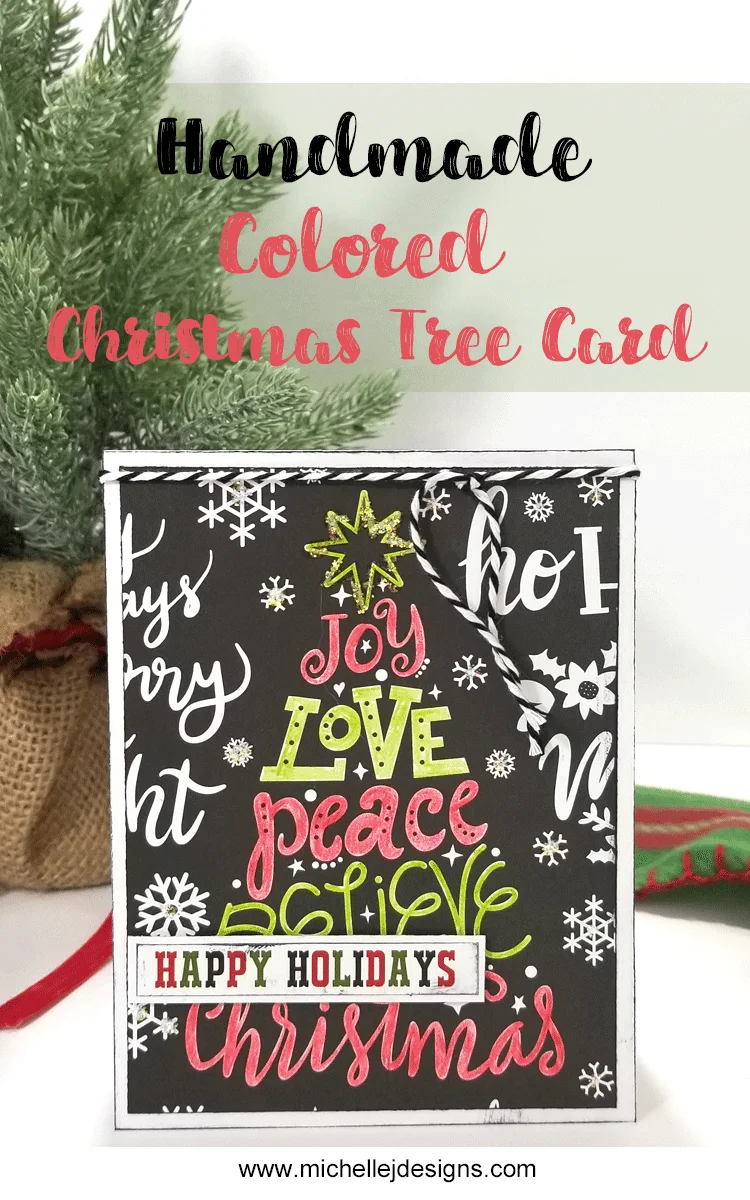 Thanks for stopping by!
Michelle