I am going to tell you right from the start that I am not a camper. But many of my friends are avid campers and I do purchase gifts for them. I had my friend Peggy compile this awesome list of camping gear that any camper would love to have. Peggy and her husband own a little T@B camper and try to camp almost every weekend starting in late spring and usually go into October. So, if you are not a camper but have some friends on your list that love camping check out this campers gift guide!
There are 23 items on this list ranging in price. I am including affiliate links for your convenience. You can read my full disclosure here.
Let's Get Started With Our Campers Gift Guide
In no particular order.
Camco Adjustable Broom and Dustpan, Adjusts From 24 Inches to 52 Inches, Ideal for RV, Marine, And Home Use – I imagine that in a camper setting everything needs to be compact and adjustable. I am pretty sure most of the items on this list are just that. Keeping the camper clean would be pretty important since things probably get tracked in very easily.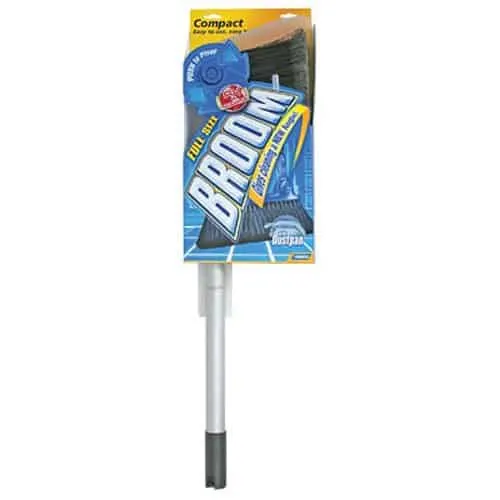 Camper Travel Trailer Heartbeat Lifeline Decal Sticker. I love these. I like the ones with all of the family member and pets too. They are really fun. I have thought of getting these for my vehicle but I would have to purchase too many cat stickers. LOL! This one truly depicts a love of camping.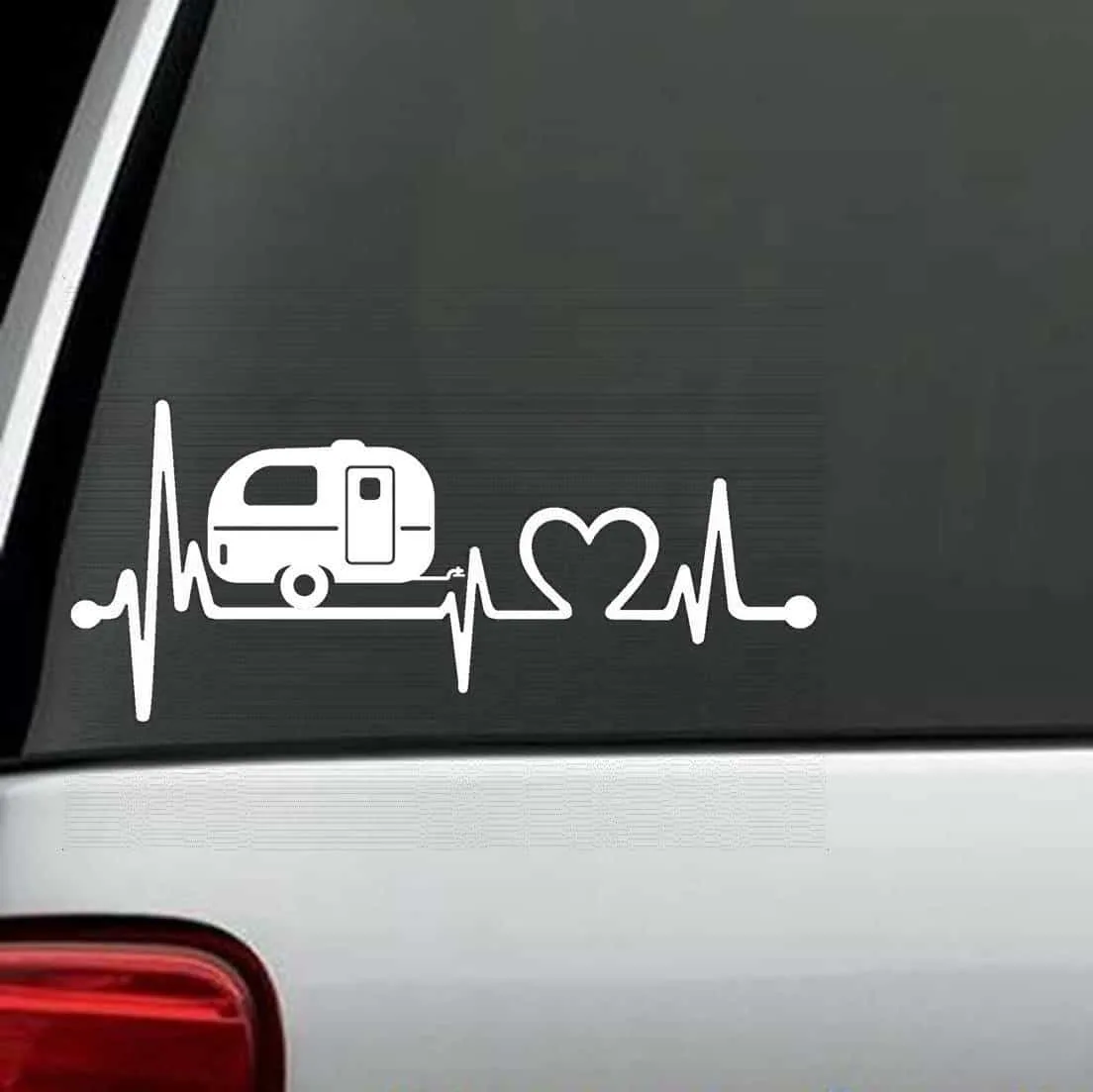 Who doesn't want a great t-shirt. With this original Michelle James Design they can wear their camping love all year long. It comes in five different colors and in mens, womens and youth sizes!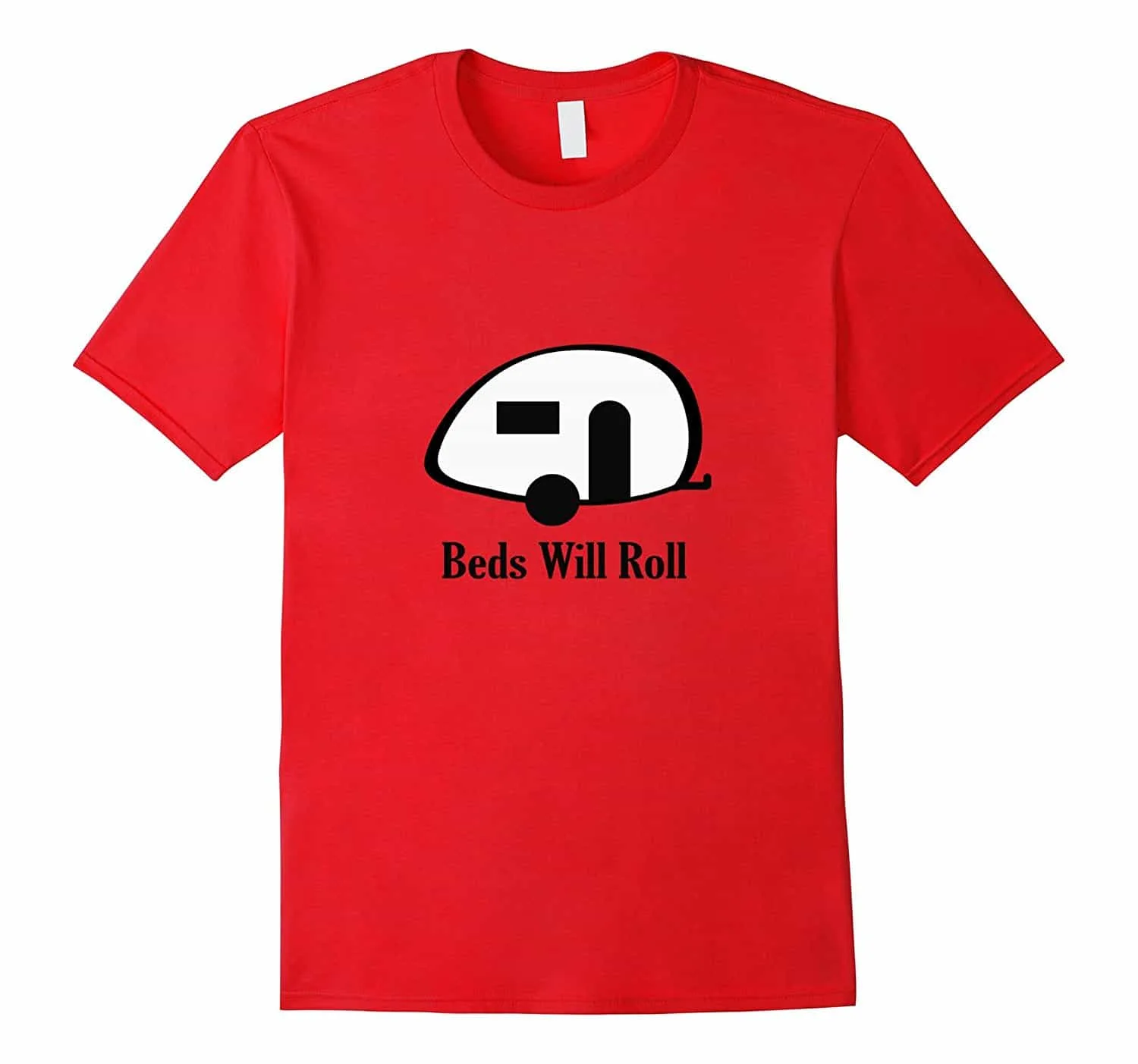 I am sure there is always a need for towels. Why not make them fun and camping related.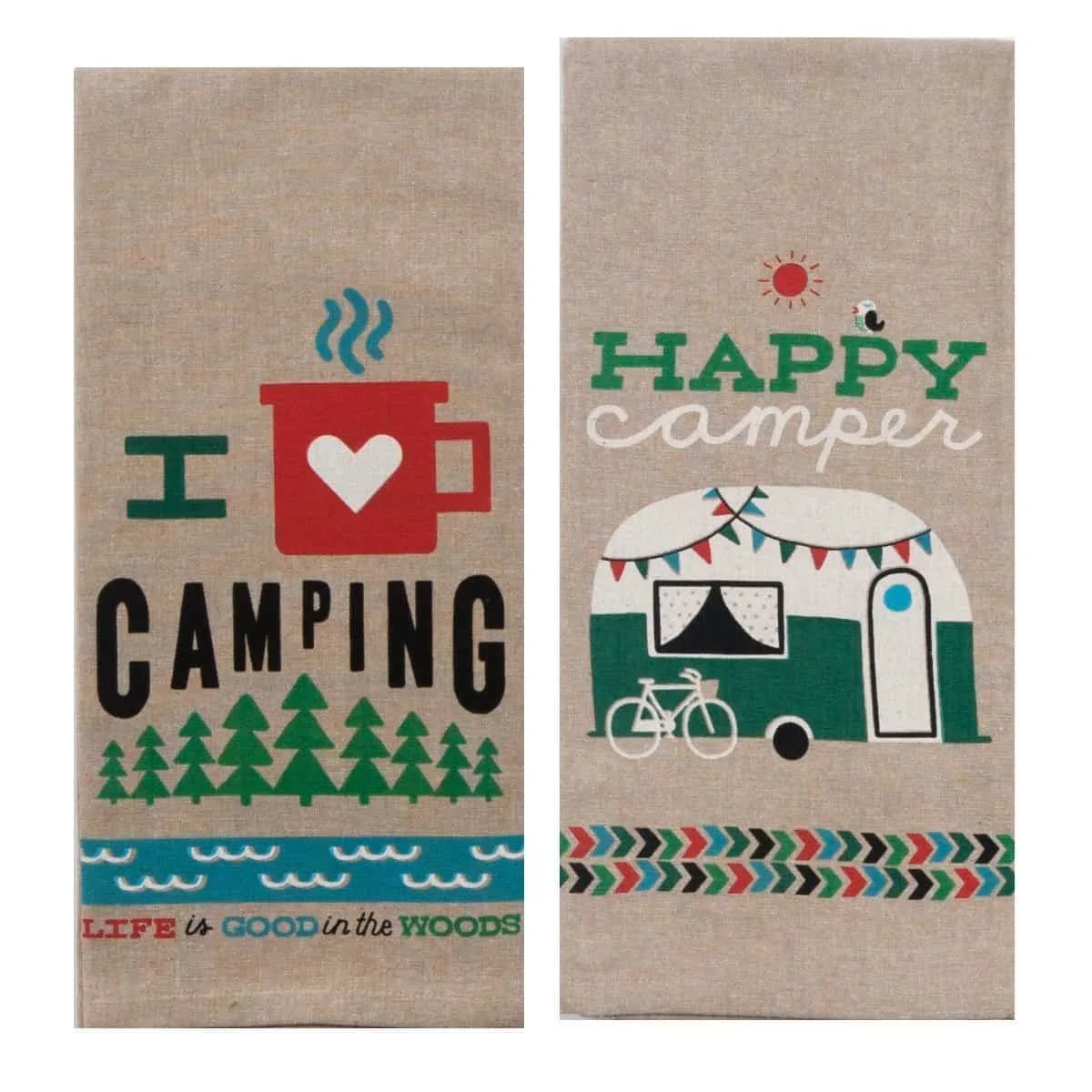 This amazes me. Camping cookware and dishes have come a long way from when I last camped. And it is pretty too. Look at these awesome colors. I think I want some for my desk drawer at work.
Here is the description from Amazon:
Sea to Summit's X-Set 21 is the perfect light and compact cook set for solo use. This nesting set includes its 1.4L X-Pot, X-Bowl and an X-Mug. The 1.4L X-Pot is a fully featured cooking pot that combines the heat-distribution of aluminum with the flexibility of silicone. The hard anodized aluminum base offers a fast boil time and the stainless steel ring embedded in the rim lends a rigidity to the silicone walls for easy lifting and stirring. Top it off with a clear locking lid with an integrated strainer and you have a full-size pot that packs down to an inch tall disk. The X-Mug and X-Bowl nest perfectly inside the pot to create a compact, self-contained solo cook set.
These chairs are great for any occasion. I have actually used these before. They are really comfy and would be especially nice around a campfire or by a lake!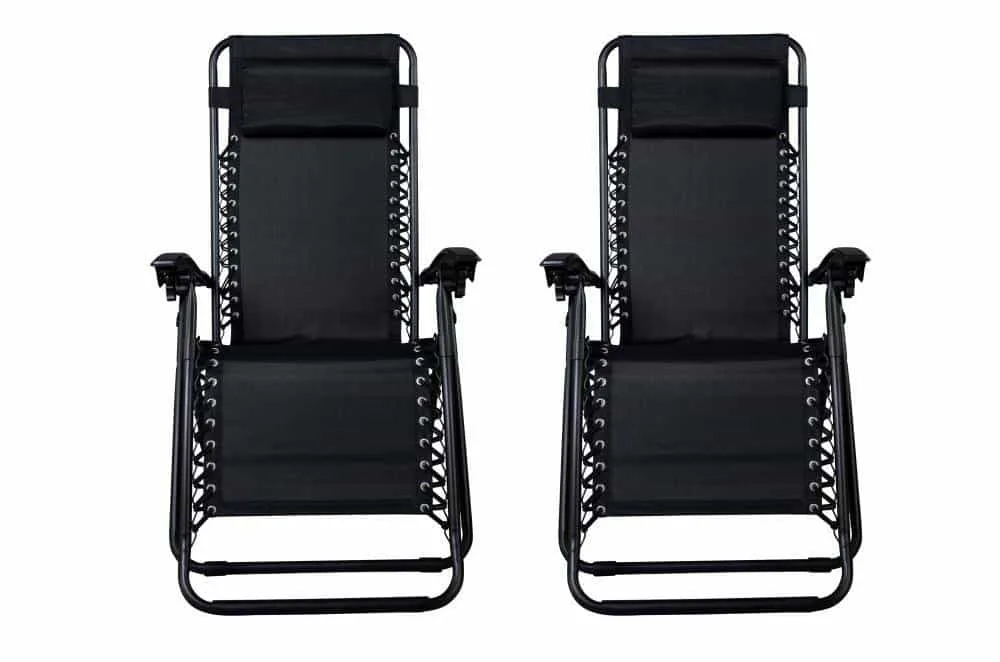 I love these Yeti products. If you have never used them they are quite amazing. I have one of the drink tumblers that I used mostly for cold drinks. My ice does not melt and the drink stays cold even overnight. It is the best for keeping things cool for long periods of time. I imagine the ice would stay unmelted for hours and hours in this cooler which is perfect for a weekend of camping! One bag of ice and you are good to go!

Well the description above for the Yeti cooler is the same here! AH-MAY-ZING!!!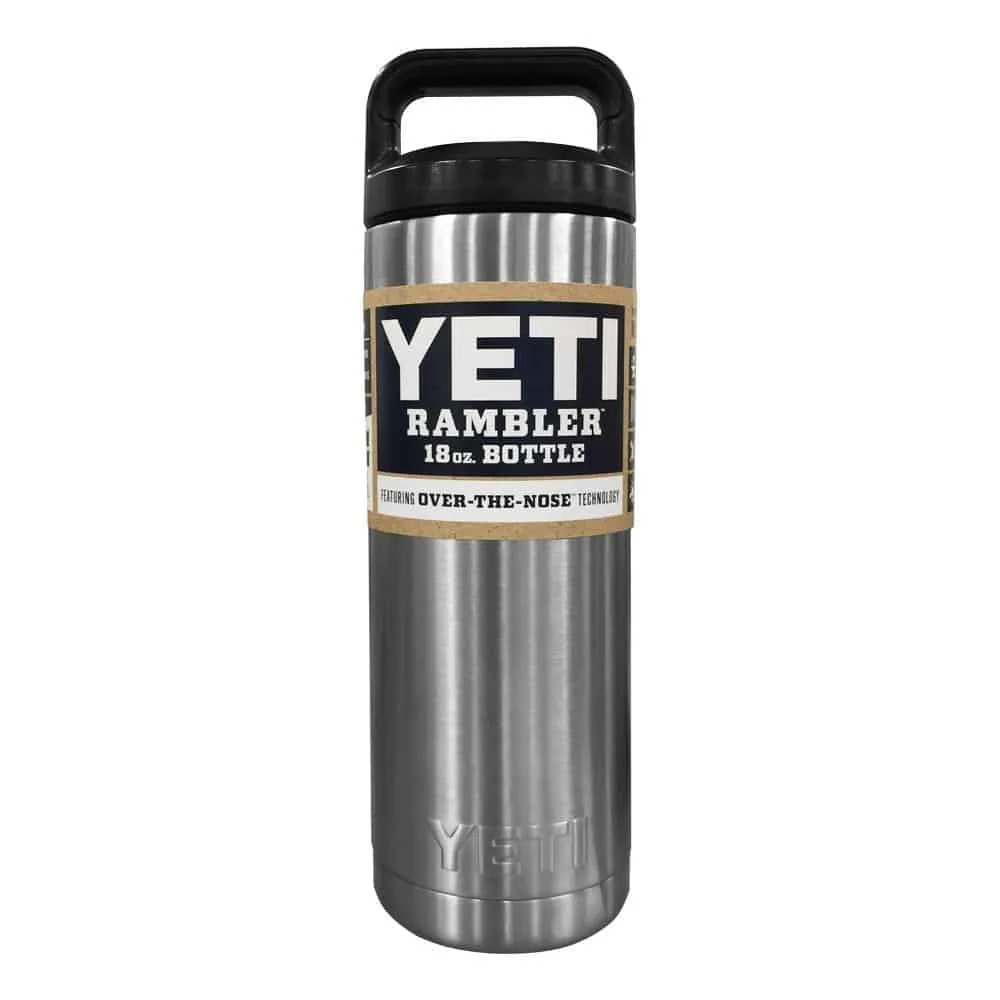 Along with cute shirts, any camper would love this teal cap. I love the vintage look too it.
This folding table weighs 2.8 lbs and includes a carrying bag. It folds up nicely for storage in a pick up or camper and would be the perfect table between two chairs.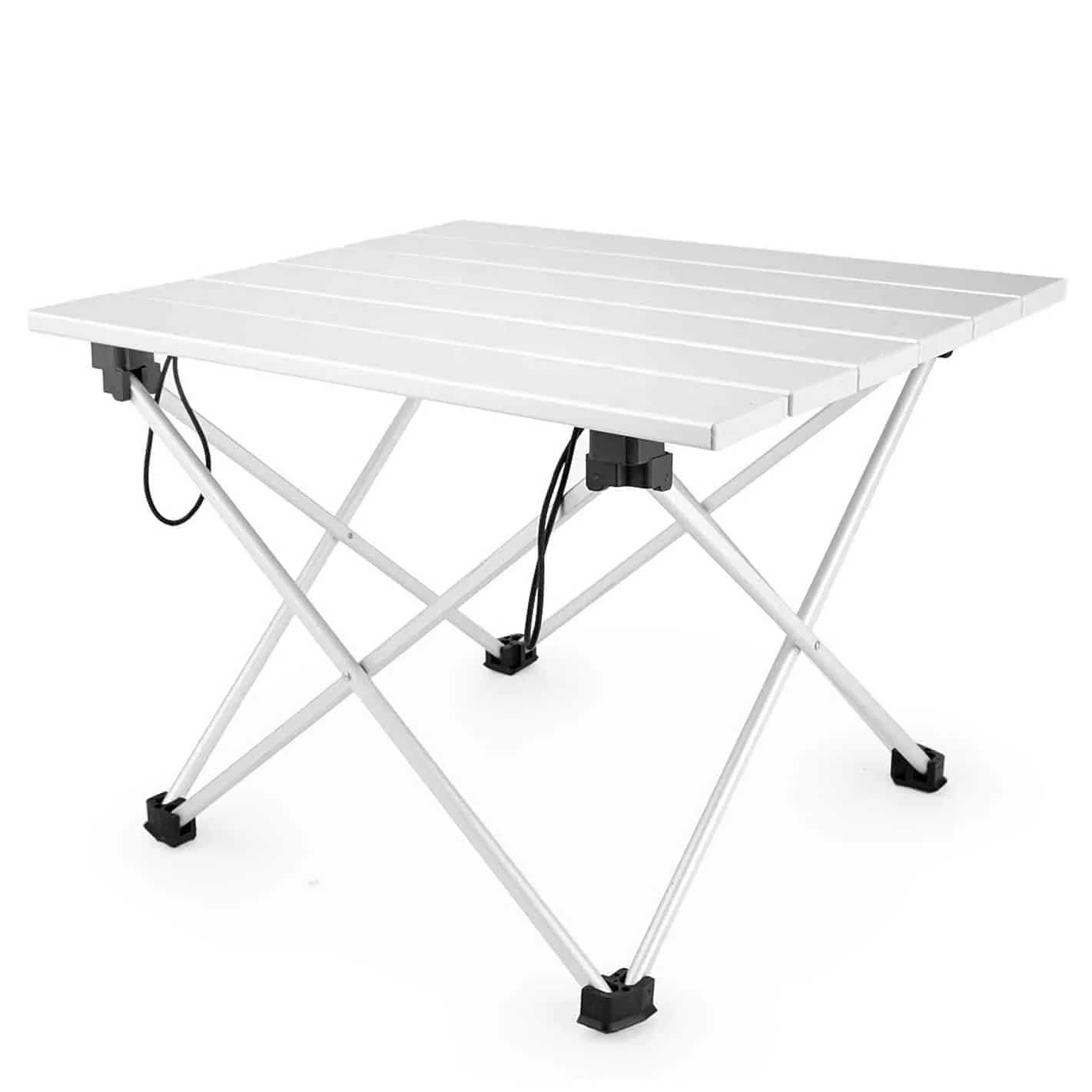 Now this may not be something that would necessarily go into the camper for the camping trips but it would definitely be something a "glamper" would use at home. I love this. "Just another wine drinker with a camping problem". It is funny. You could fill it with candy, or an individual wine bottle or add a bottle of wine to it and the gift is complete.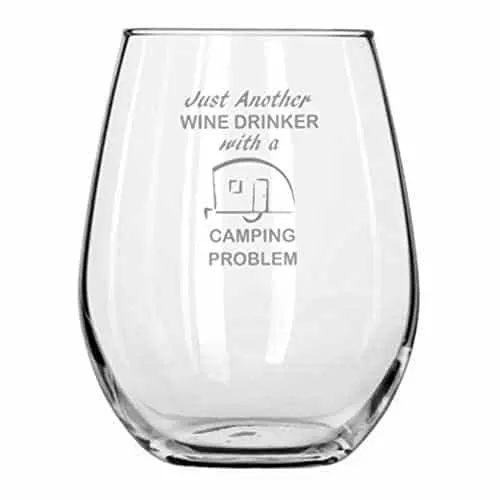 These cast iron skillets and pans may seem weird for a camper but apparently they are the best for campfire cooking. And since they don't get washed, clean-up is easy. They may be pretty heavy to store but from what I have been told they are an absolute must for cooking in the great outdoors. I would use these guys at home as well. Cast iron cookware is perfect for both indoor and outdoor use.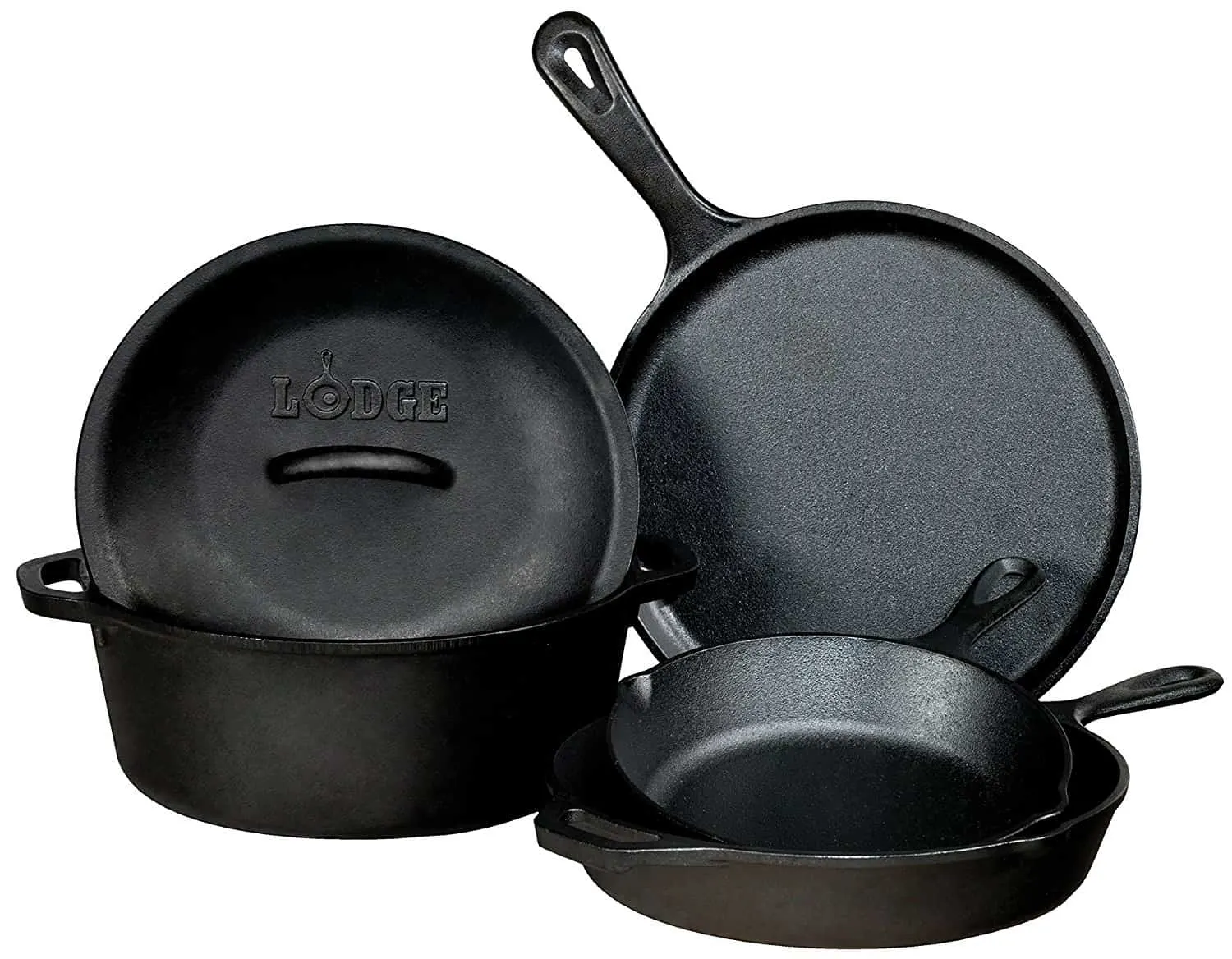 This is another product that just amazes me. I think it is the collapsible part that it so wonderful. Whoever came up with these ideas is just brilliant. I know that Peggy and Andy have a lot of space issues in their tiny camper so these products would be so perfect. This is a 5 cup silicone stainless steel pot. I know I would need my morning coffee…camping or no camping!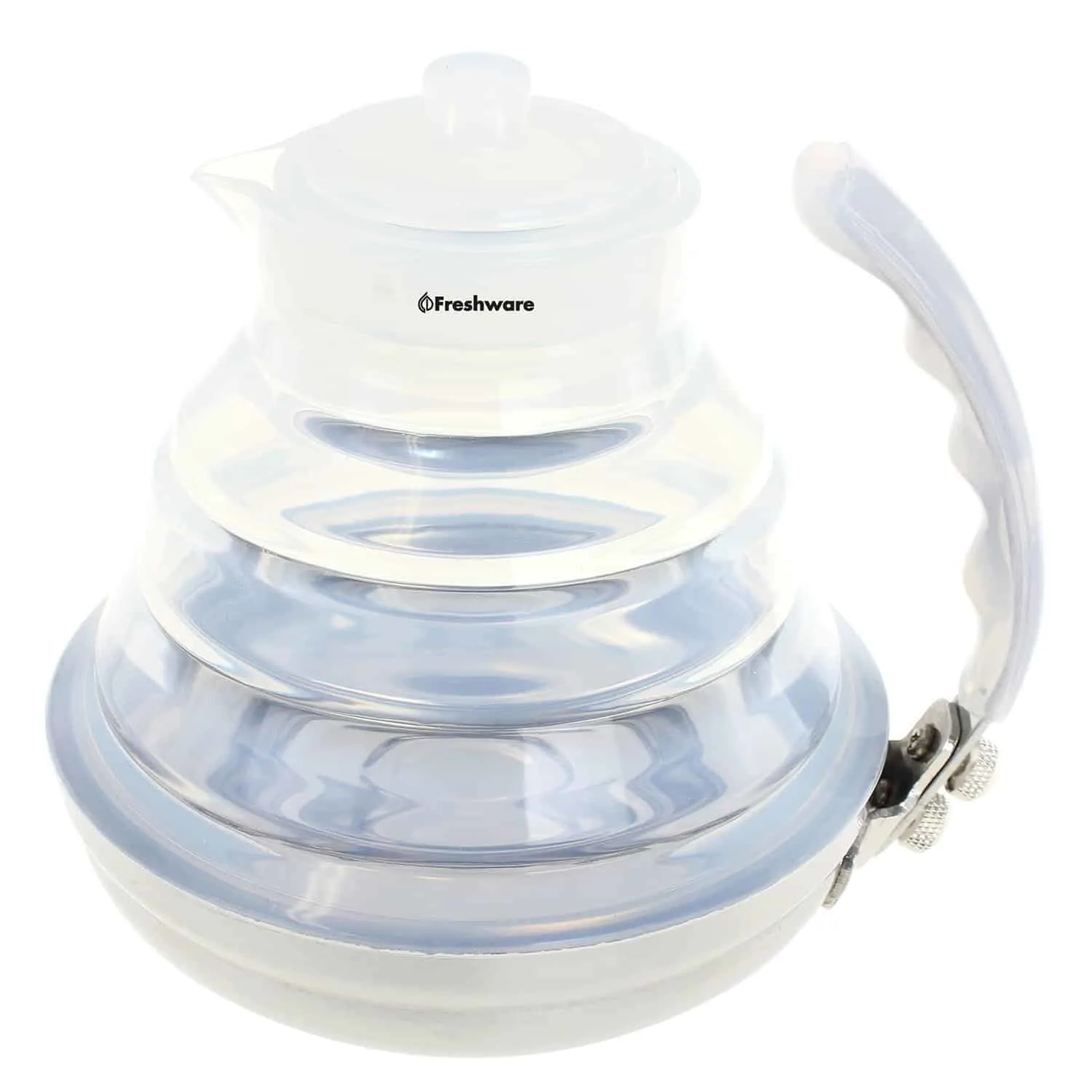 Maybe this should have been first on my list. This first aid kit is a must. This one is light weight and includes over 100 pieces but it wouldn't be just for camping. This type of kit should be with hikers, bikers, fisherman, etc. It may not be the most fun gift but it would be a practical and the piece of mind it carries would be worth it!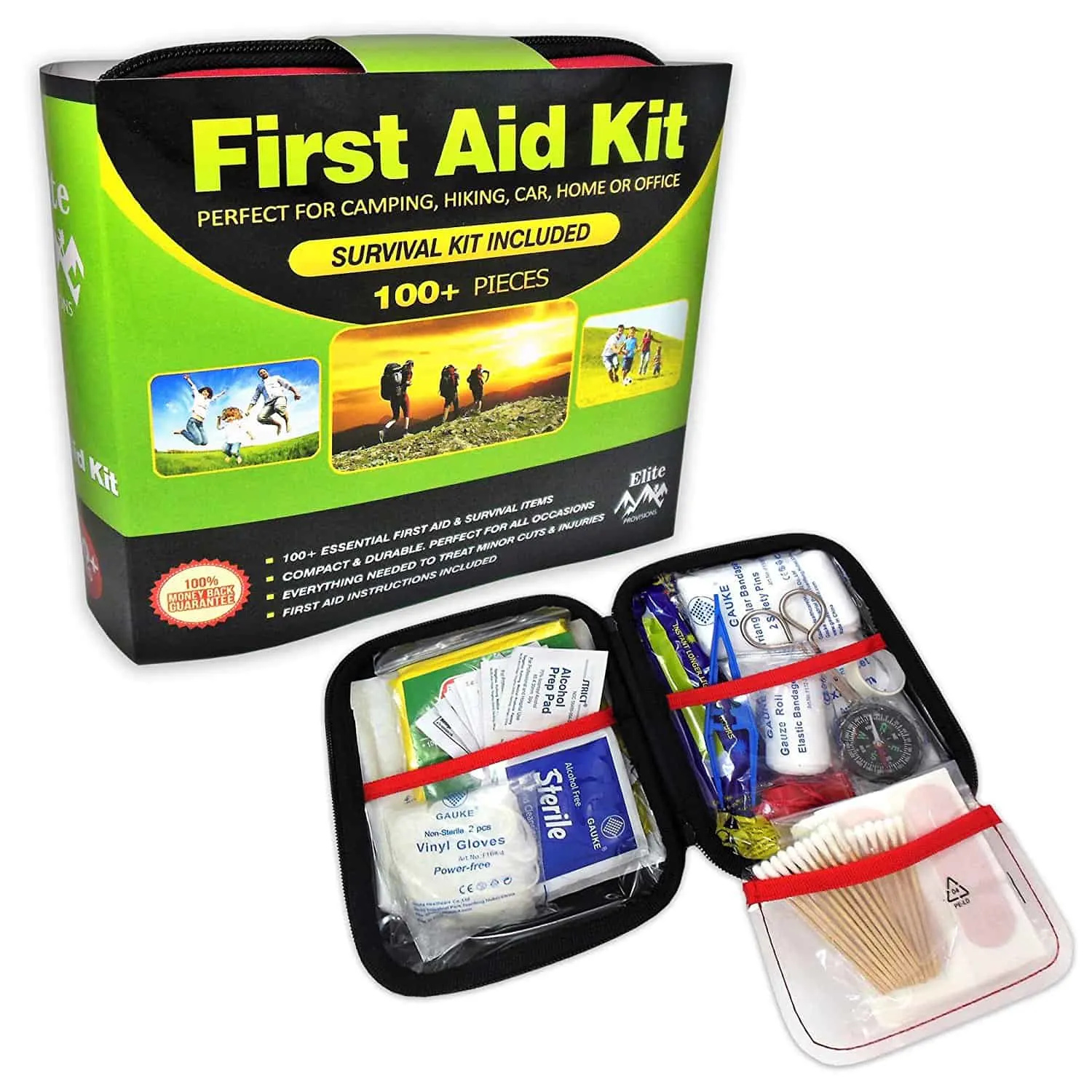 If a cast iron set is too much this may be perfect! It is a two burner griddle that is non-stick and easy clean up. It even has a hook for drying and/or storage.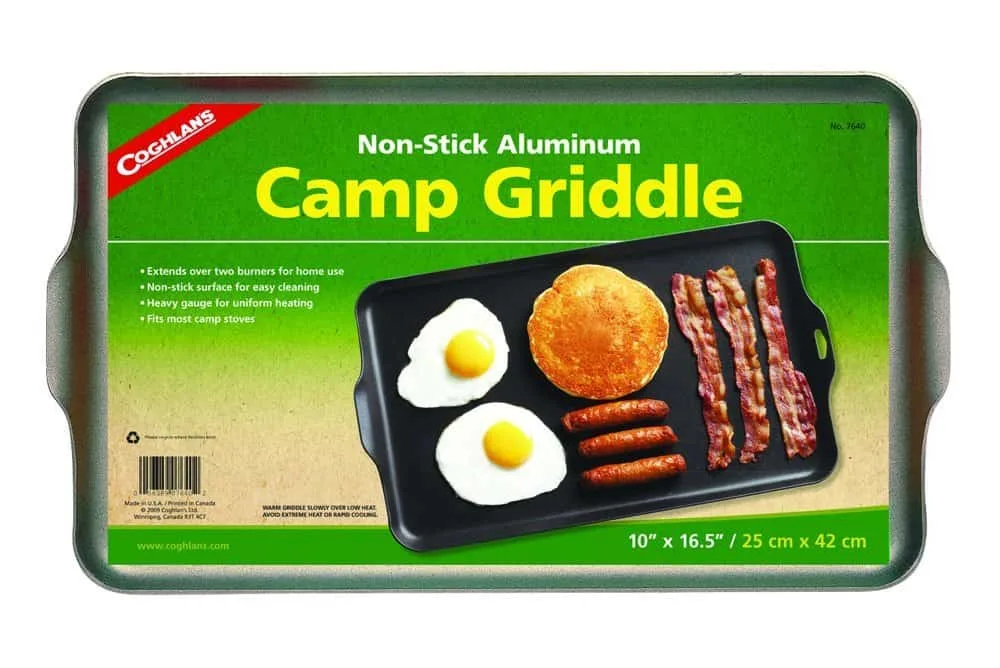 This is my number one selling shirt on Amazon! Isn't it fun? I just love all of the flowers and peace signs on the camper.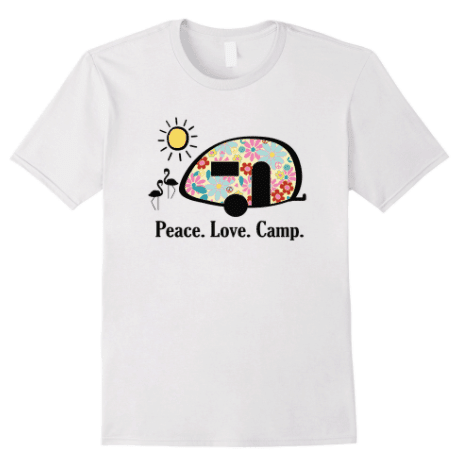 Peggy and Andy have one of these on the side of their camper and they add the state sticker when they have visited/camped in that state. It is the perfect way to keep track of your memories.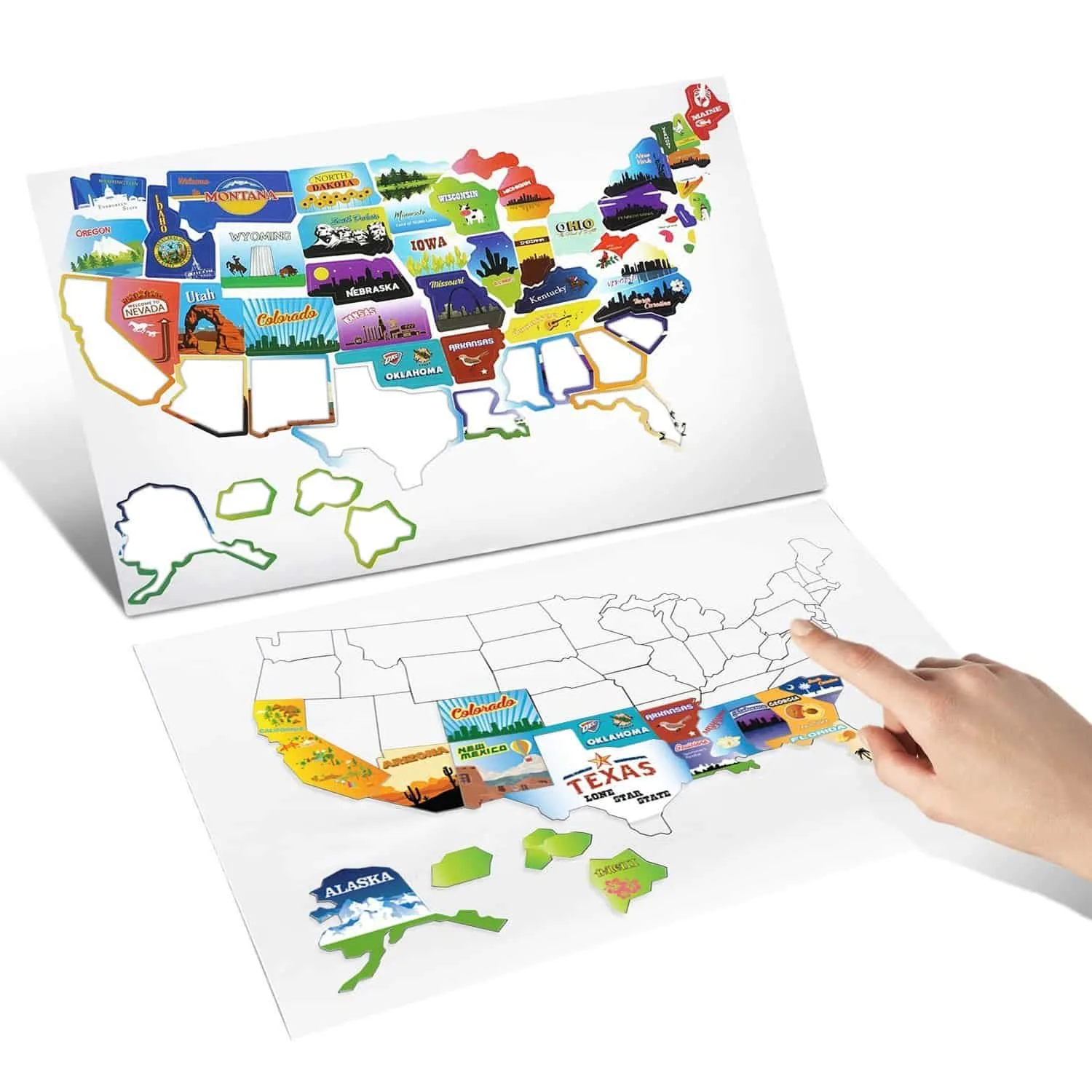 This pop up trash can seems like a weird thing to give as a gift but really….it is something campers would need. It would be so convenient to have it available at the campsite.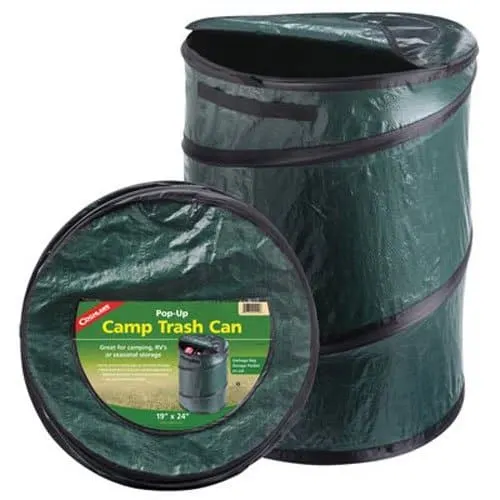 I see these mats outside of campers and I love they way they look. This one comes in a lot of different colors and patterns and for the price is a great buy!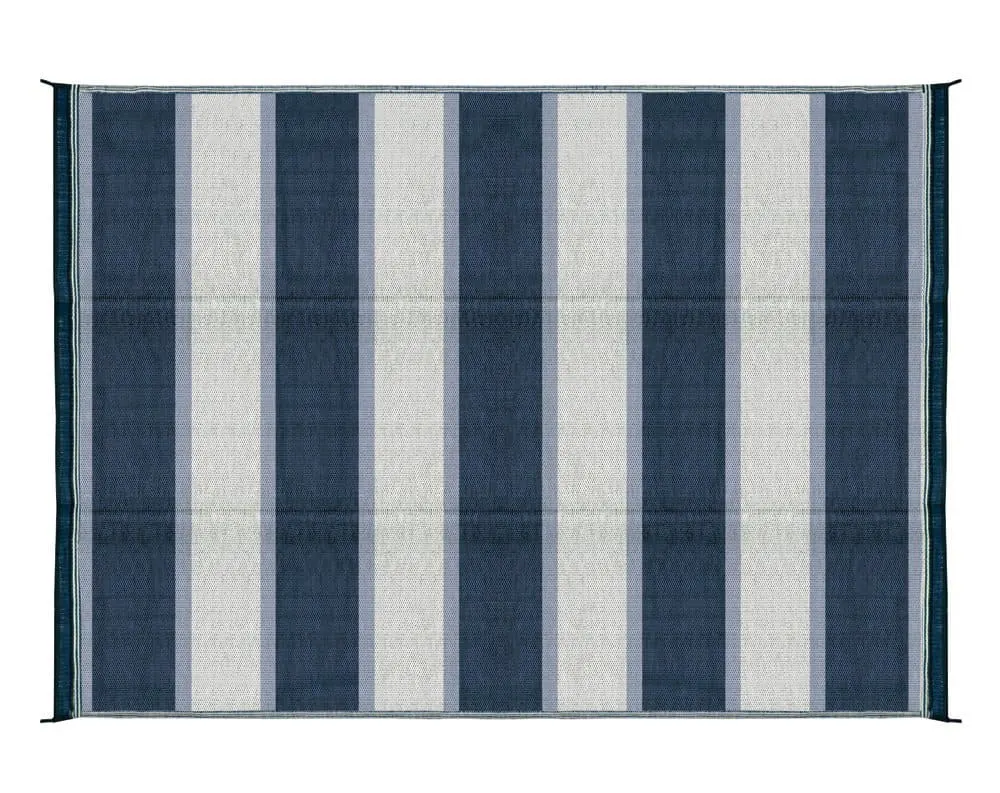 We all need our coffee…camping or no camping! Am I right? This is a fun enamel percolator coffee pot. It comes in a couple of different colors and either 8 cup or 12 cup!
Everyone needs a sink to carry around. If you don't have a camper but need to clean some dishes this would be a wonderful, light weight product to have. If you do have a camper and don't need a spare sink, it would be great for carrying anything. Plus I love the orange.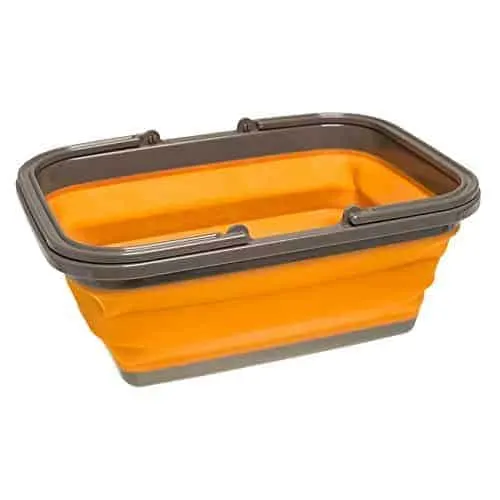 This is another one of my original designs and has been my most popular shirt. I love the flamingos. They are a thing at campgrounds everywhere now. It comes in five different colors and a bunch of different sizes.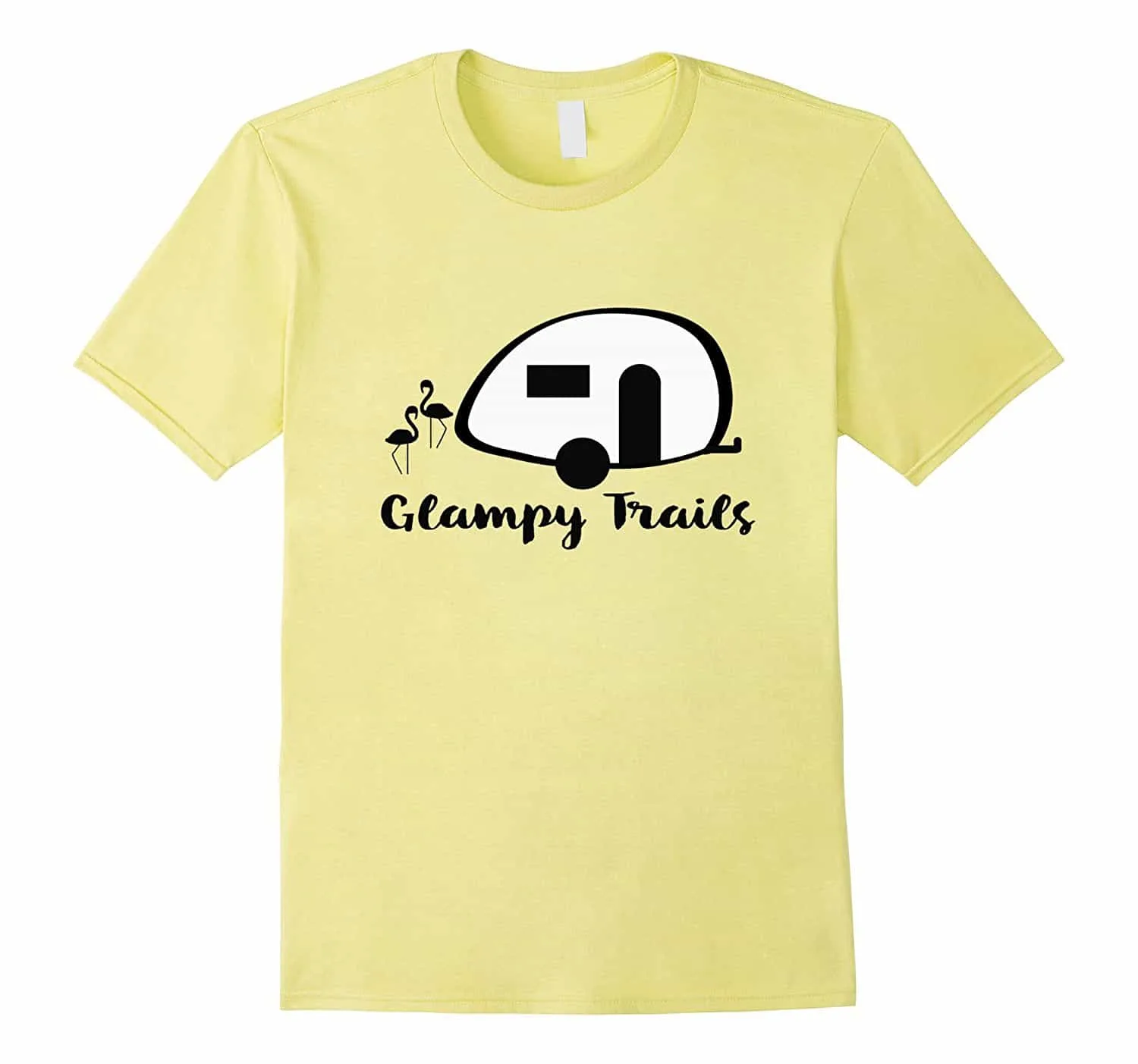 This concludes my campers gift guide. I hope you will find the perfect gift for your camper friend or family member. There are so many great, new products out there that have made camping a lot more enjoyable. Go find some!
If you are a last minute shopper then you need to have Amazon Prime. Jeff and I are relatively new to Prime but we LOVE it and would never give it up now. The best part about it is the 2 day free shipping on most items. There are some that don't qualify but most do. You also get access to Amazon Prime Video. This is tv and movies. There are tons of free for streaming and there there are some that you have to pay for as well. We never buy those. LOL! We do not have cable tv so we do all of our watching from the Roku box from Netflix, Hulu and now Amazon! You also get early access to some deals and there is a special day in July, I believe, where there are AMAZING deals and prices on tons of products all day long. This is called Prime Day.
If you already have prime you can also give Prime as a gift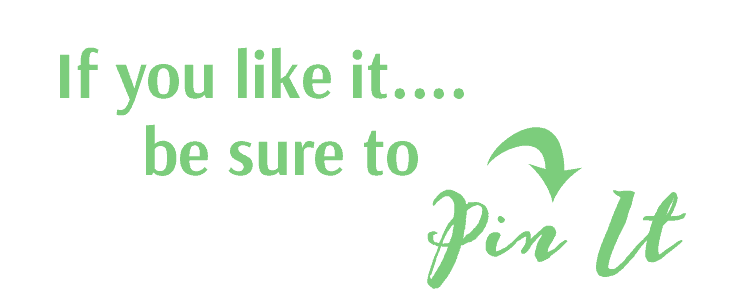 Thanks for stopping by,
Michelle