Do you like eerie, creepy Halloween decor? I have been wanting to make a creepy haunted Halloween mirror for several years and this year…I finally did it. And, I can't believe how easy it was.

Monthly Craft De-Stash Challenge
Every month a group of bloggers are challenged by
C'mon Get Crafty
to create a new craft or project from their own stash of goodies!
I am using some of the many thrift store frames I have in my stash. I always think I need more and I buy one, or more, before checking my stash to see what I have. Then I end up with a bigger stash. Does that ever happen to you?
[Tweet "What crafty creations could you make today from YOUR craft stash?! #CraftRoomDestashChallenge"]
Getting Started
I have included some affiliate links for your convenience. You can see my full disclosure here.
Steps To Creating A Haunted Halloween Mirror
Step 1:
Remove the glass from the frame and paint the frame black using the spray paint. While the paint is drying, clean the glass so it is ready to paint. I was so excited about this project that I forgot to snap a picture of the frames. But you know…they were brown and plain and pretty boring.
Step 2:
Find an image you like for the face in the mirror. I search "scary faces" on google and came up with a good one.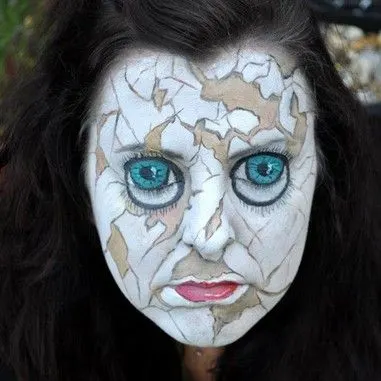 Creepy right?
Print out your image as big as you would like it to show on your mirror. My frame is an 11 x 14. I printed this on an 8.5 x 5.5. So it took up most of a half sheet of printer paper. (there was some space above and below the image)
Cut the white space off so you are left with just the image.
Tape the image to the back of the glass with the face showing through the glass.
Step 3:
Use the Looking Glass paint and spray around the image. You want it to look like a mirror but you don't want to cover the image so it doesn't show. I put one pass of the paint over the image but I am not sure if I got it on too thick. You can see it but not as good as I thought. Jeff says it it perfect that it is a little bit of a surprise because it is just subtle enough. I am going to go with that. LOL!
Add more of the paint around the image as you see fit.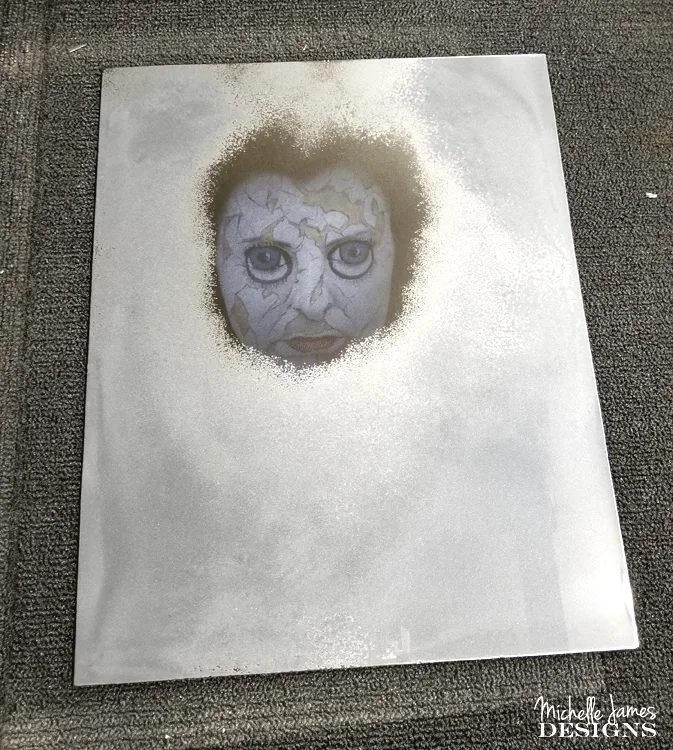 This was taken while it was still wet so it looks even more creepy.
Step 4:
Once the black frame is dry you can add some dry brushing to make it look old and worn. This adds to the creepy-ness of the whole thing.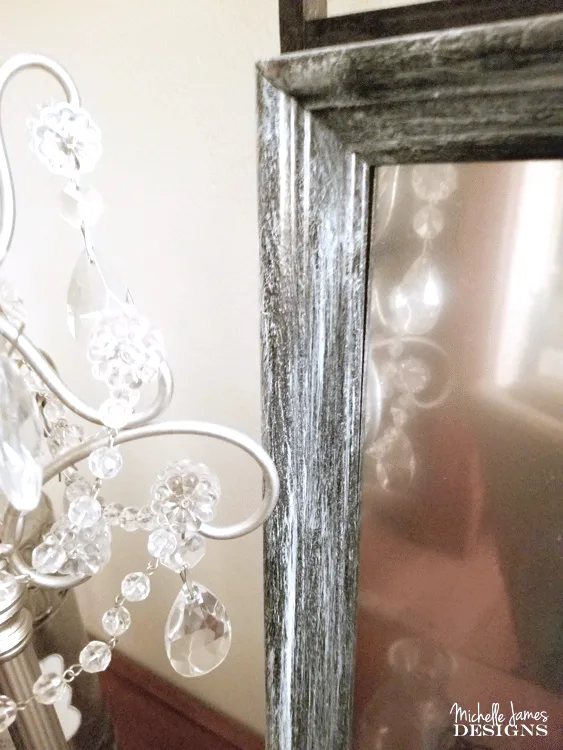 You can see a dry brushing tutorial in my Creepy Skeleton Wine Glasses Post or on my Facebook Live video on the wine glasses.
Step 5:
Add the glass back to the frame and hang or stand it up. Mine looks great next to the rest of my creepy Halloween decor.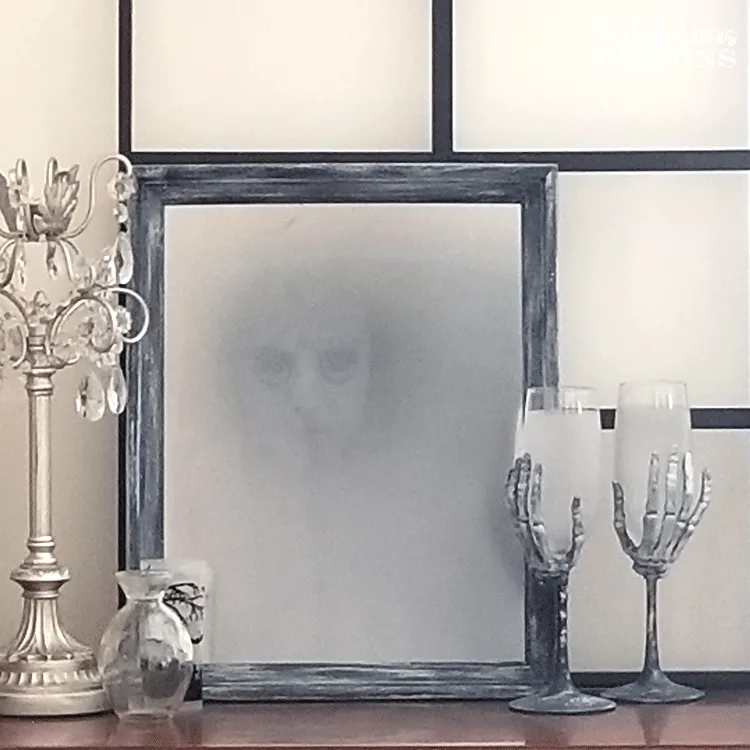 What do you think? It is a little hard to photograph. The mirror part is not clear but sort of cloudy. The face is hard to capture because of the reflection so I could only get it to show well from one angle.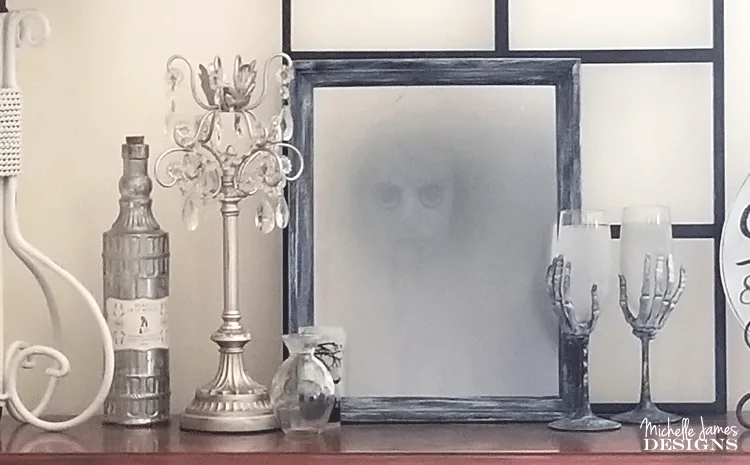 I do love it though. It is super creepy.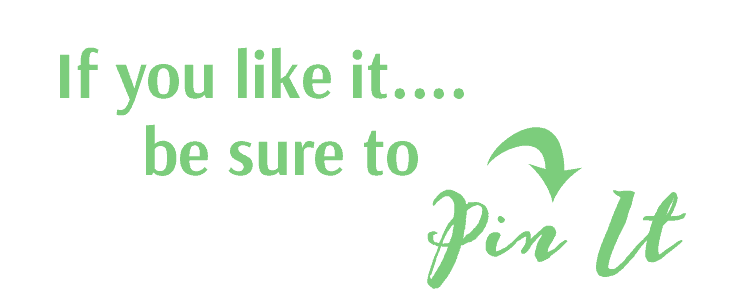 "What crafty creations could you make today from YOUR craft stash?! #CraftRoomDestashChallenge Check out some awesome creations you might be able to make from your own stash! #CraftRoomDestashChallenge