Hi! I just wanted to create a short post to show you this fun coordinates sign I made for a friend. I love the idea and I think I will need to make one for myself.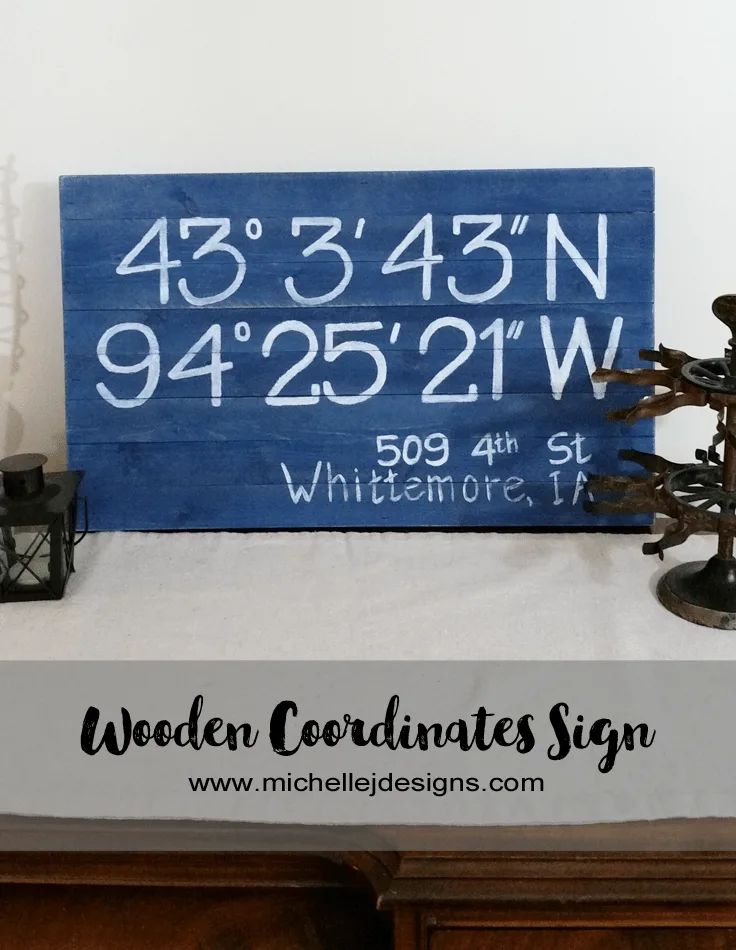 Coordinates Sign
I just think this is the coolest idea ever. One of my friend's neighbors is moving to a different state so she wanted to get them something to remember their home in Whittemore, IA. She had seen a sign that had the coordinates of a business and thought this would be a good gift for them.
I told her I would paint it if she got the coordinates. I am not sure what site she went to but these are to just outside the front door.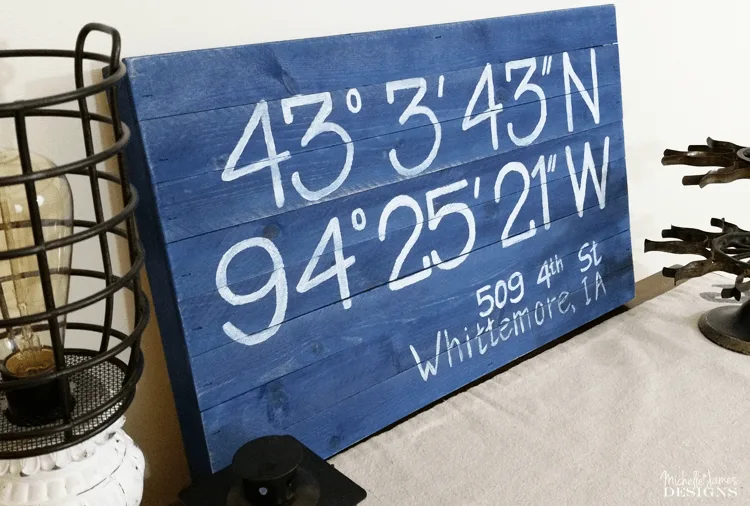 My husband says these coordinates are the ones used in Architectural and Engineering designs. I don't really know about all of that but I think it turned out really nice.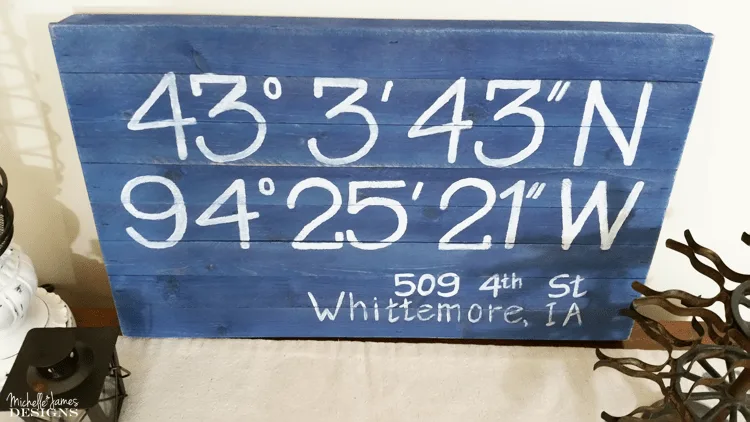 The board is the same lath pieces that we use in our classes. It is 20″ wide and 12″ in height and is about 1 3/4″ deep. We have used other sizes as well. The one for the Valentine Class was a little bigger at 22″ wide and 15″ in height.
They have been really popular.
This is the first blue one I have created. We use a latex paint and thin it down to the consistency of a stain. Then we roll it onto the board. It is thin enough that some of the grain still shows through.
I create all of the letters and numbers on my Silhouette then cut them out. They are traced onto the board for painting.
After I paint the design on the board I give it a good sanding with a sanding block to weather and distress it a little bit. I just love the final look.
Sometimes I will paint the board a darker color first then do all the steps above. Then when I distress it the dark paint/stain shows through. Either way is a fun look.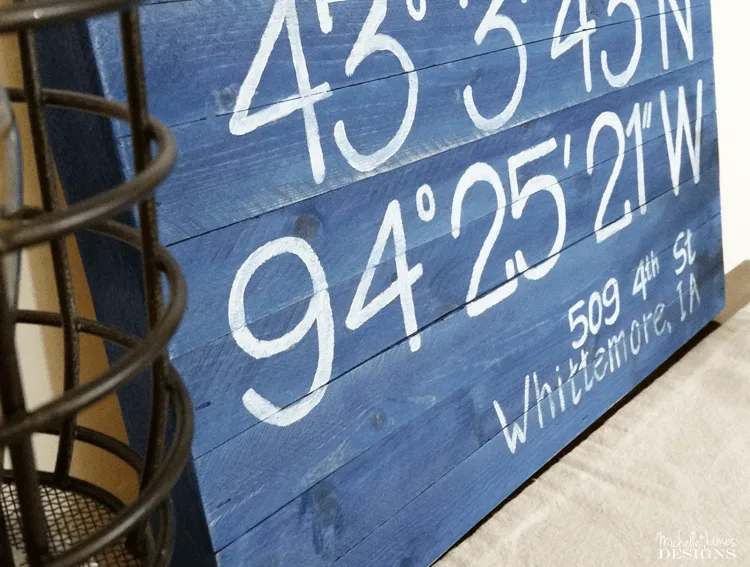 I hope her friend will love it and it will be a nice reminder of all their time in Whittemore!
If you like it…please share! If you like to see some of my favorite tools and paints please stop by my Favorite Things page and check them out!
If you would like to follow me on facebook you can click here! I love to meet new friends.
Have a good Friday and thanks for stopping by.
MIchelle
I am sharing this post at: