I am in love with this cute farmhouse stool. This was another project brought to me by my neighbor. She always finds the best things at garage sales and this was no exception. She said it was .75 cents.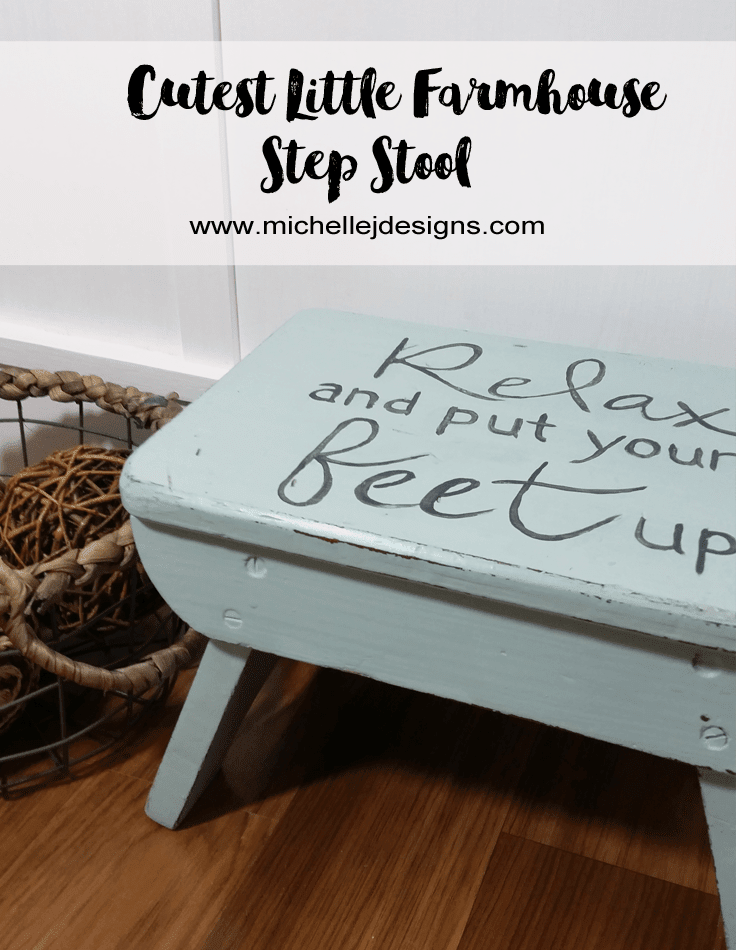 Cute Farmhouse Stool
It was just a wooden stool before, no paint at all. Just a plain wooden, stained stool. Pretty boring. But it was so cute and I knew I could make it into something special.
Supplies needed:
I am including some affiliate links for your convenience! You can see my full disclosure here.
Tutorial
The first thing I did was to thin the Americana Chalky paint for the paint sprayer. Then turned the stool upside down and gave the underside a couple of coats.
When those were dry I turned it over and painted the top. This is so easy and each side tool all of about 2 minutes to paint. I love that about the sprayer.
I told you this was an easy one!
When it was completely covered the way I wanted it I brought it in and used the Americana Chalky "Carbon" to paint the words on the top.
I used Photoshop Elements to create the saying with the fonts that I like. You could use Word for this as well. I like to play with different fonts until I find two or three that work well together. I like to find a script and and a print. The piano bench makeover is another example of this.
Then I drew it out looking at the computer as my guide to how the fonts should look. I am still learning this and feel I have a long way to go but this one turned out pretty cute.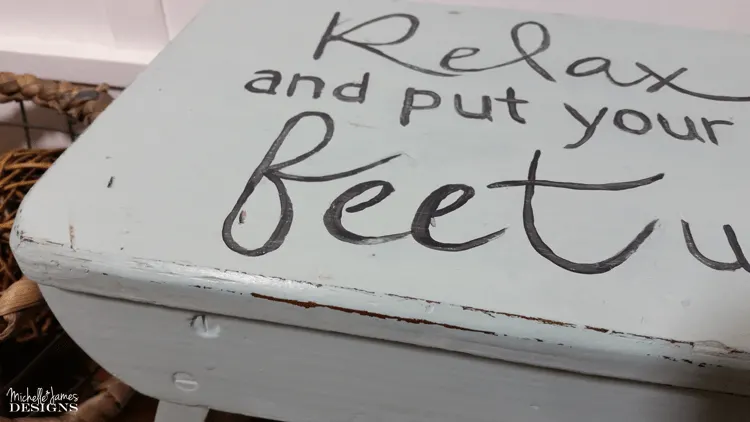 I love all of the imperfections on this and I think it really helps make it a farmhouse stool. It is so interesting and gives it such an old, distressed look. When I had the fonts and wording the way I liked it I let it dry completely then used the sanding block to distress the edges and sand the top a little bit.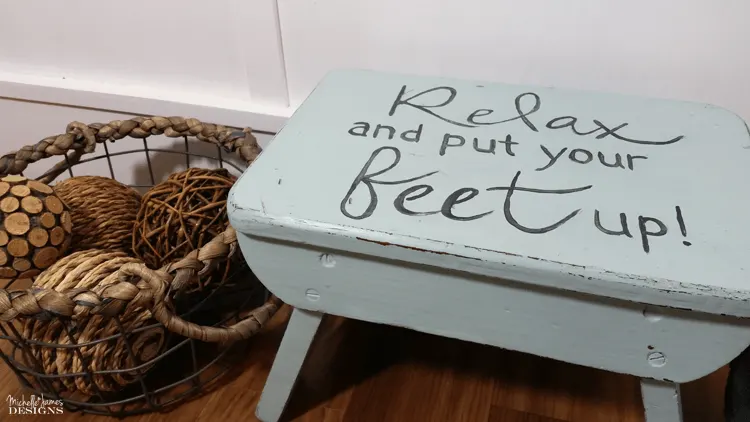 After the sanding I gave it one coat of the clear wax. I waited overnight then buffed it with a soft cloth until I like the sheen. I love the finished look with this chalky paint. It really is fabulous. You can see that I use this paint a lot. Check out my Printable Art and my Chalkboard Calendar.
What do you think?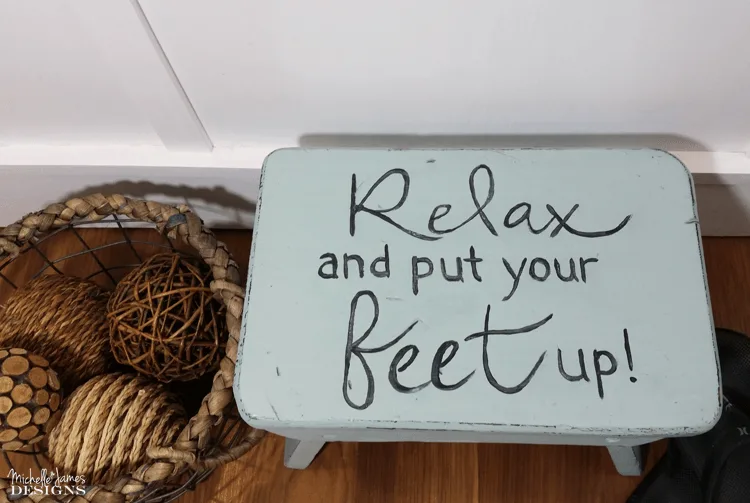 I probably said this before but this farmhouse stool was a fun project and so easy. Mary has not even seen it yet so wish me luck that she likes it. She is very trusting and says, just do what ever you want. Eeeek!
Anyway, if you like it I would love it if you would share it. Thanks!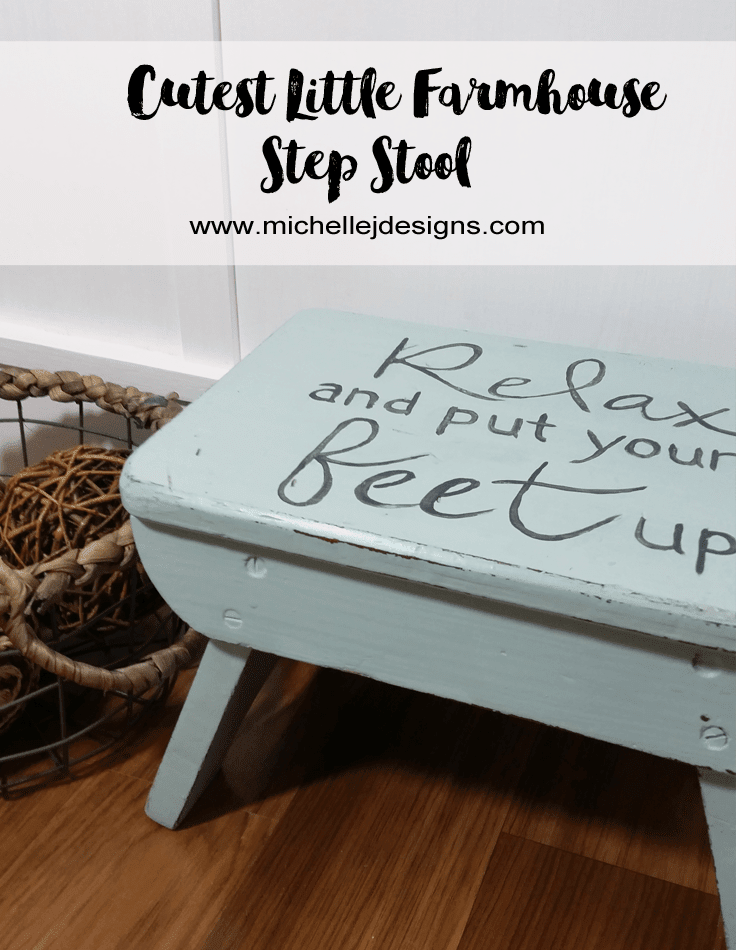 Thanks so much for stopping by!
Michelle