I have had several questions about downloading my printables. I am going to show you how to download free printables from a website.
There are so many fun printables on Pinterest and on different blogs and websites.
I have started creating some as well. But to download them you have to know what to do and where to find the file once you click that link.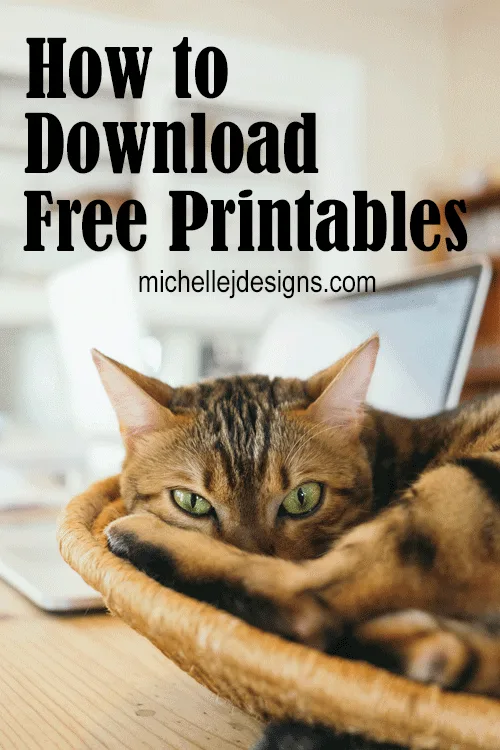 This very short video will show you how to download a printable. Also, if you purchase a downloadable item this process will work as well.
When you purchase a digital download you usually get an email with links to the download. Then the process is the same.
This video will also show you how to open a zip file. Most digital downloads are zipped files but it is so easy to do that you will kick yourself for not knowing.
Do you have your popcorn ready?
How to Download Free Printables
I hope this helped you but if you have questions please comment below or email me at mishi[email protected]. I am happy to answer any and all questions.
If you would like to have access to all of my free printables and SVG files head over to my resource library.
Once you sign up for the newsletter, which goes out once per week, most weeks, you will get the password to the library right away and you can download to your heart's content.
If you are already a subscriber there is a place for you to click to enter the password and gain entry.
Thanks for stopping by!
Michelle