Celebrate fall in your home with these 27+ fabulous fall printables. They will add just the right touch of autumn vibes to your home for free!
As the leaves start to change color and the temperature starts to drop, that can only mean one thing: Fall is here!
And with Fall comes all sorts of fun family activities, like pumpkin picking and carving, going on walks in the park, and of course, watching Thanksgiving football games.
Fall Printables
But before you can get into the full swing of things, you need to decorate your home for Fall!
So come on in and take a look at these 27 fabulous Fall printables. We promise you'll love them all!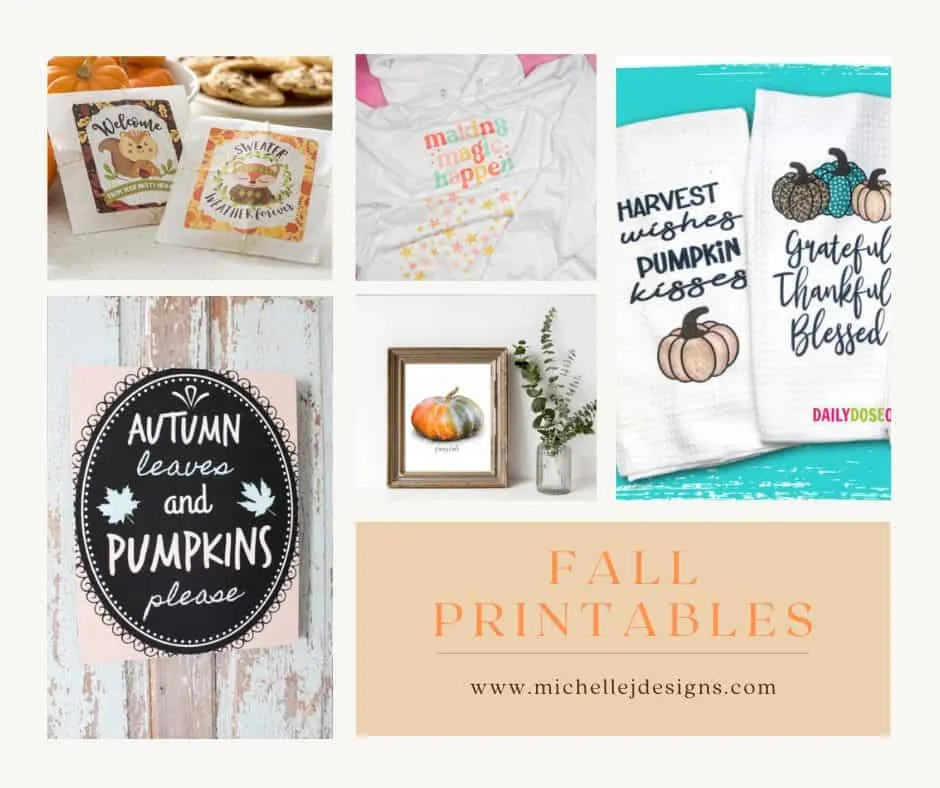 27+ Fabulous Fall Printables You Will Love!
I've gathered over 27 fabulous fall printables that will help you get into the spirit of the season. From wall art to gift tags, there's something for everyone!
So what do you think? Did you find any new fall printables that you want to download? I sure did!
Save for later by PINNING the below image: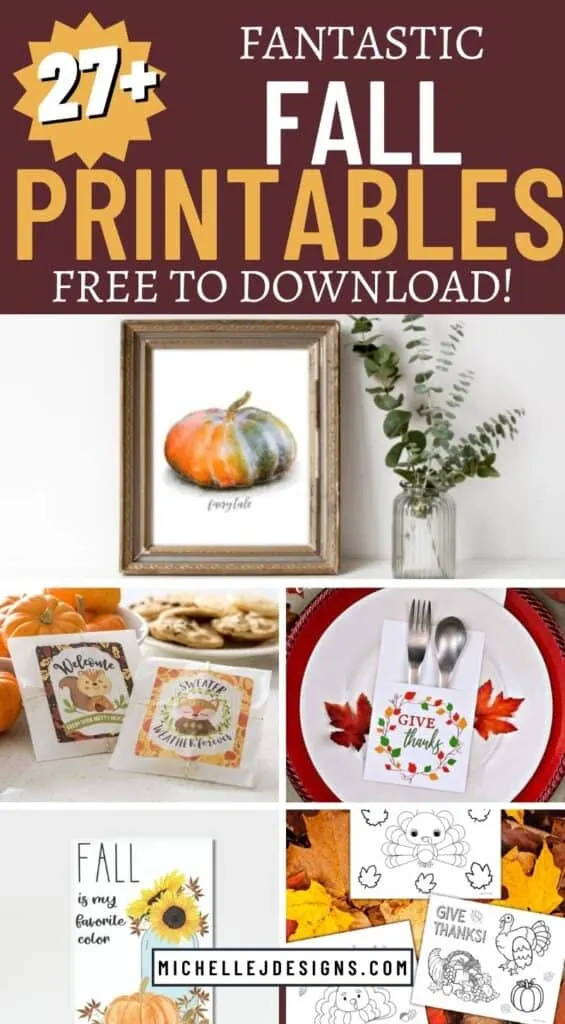 Thanks so much for stopping by!
Michelle
See even more fall crafts and home decorating ideas below: