I have a new design for you today. It is my Fun Days Freebie. I love to use days of the week cards in my Project Life and these are all centered around the days of the week.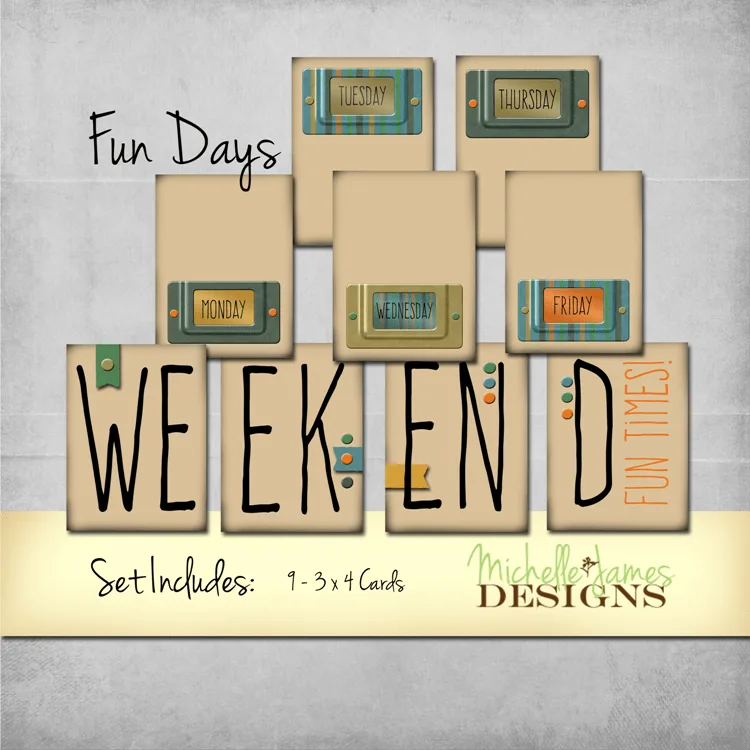 Fun Days Freebie
This set is for the everyday pages. The cards with the days (Monday – Friday) are designed to be used as journal cards or filler cards.
The Weekend Fun Times cards are designed to fit in a row across the page. Perfect for the Becky Higgins Design A template or page projector. This template has the four 3×4 pockets across the middle of the page. Then your fun weekend photos and maybe a journal card can go above and below.
I wanted to keep the colors neutral so they would go with all pictures and look good.
As always I have included the 8.5 x 11 printable pages if you are a traditional Project Lifer instead of a digital Project Lifer. Just print and cut!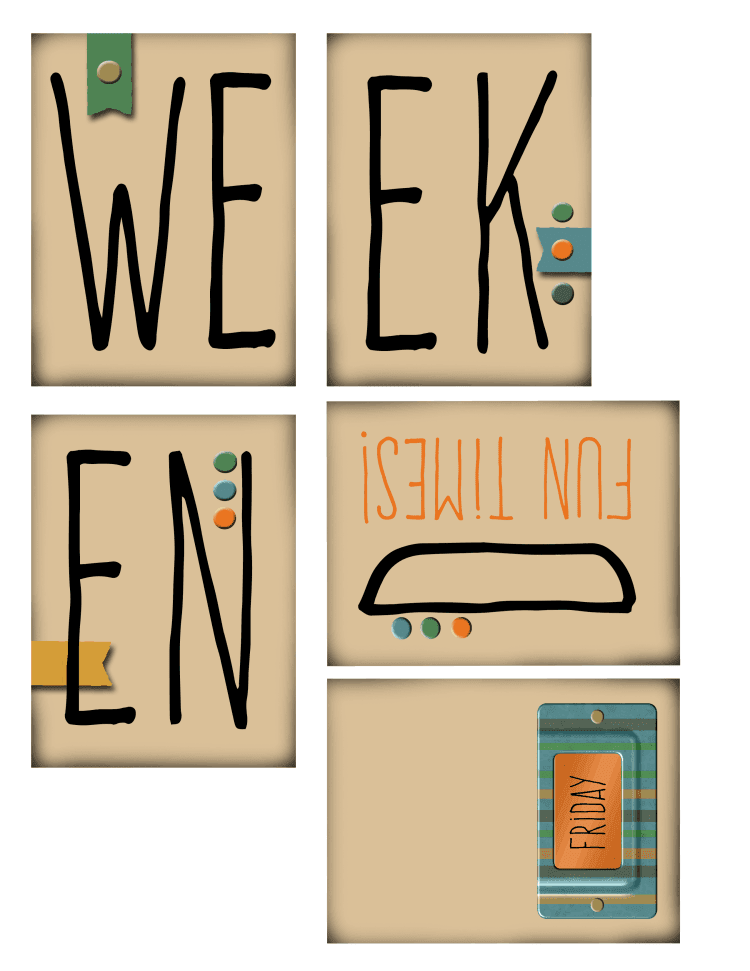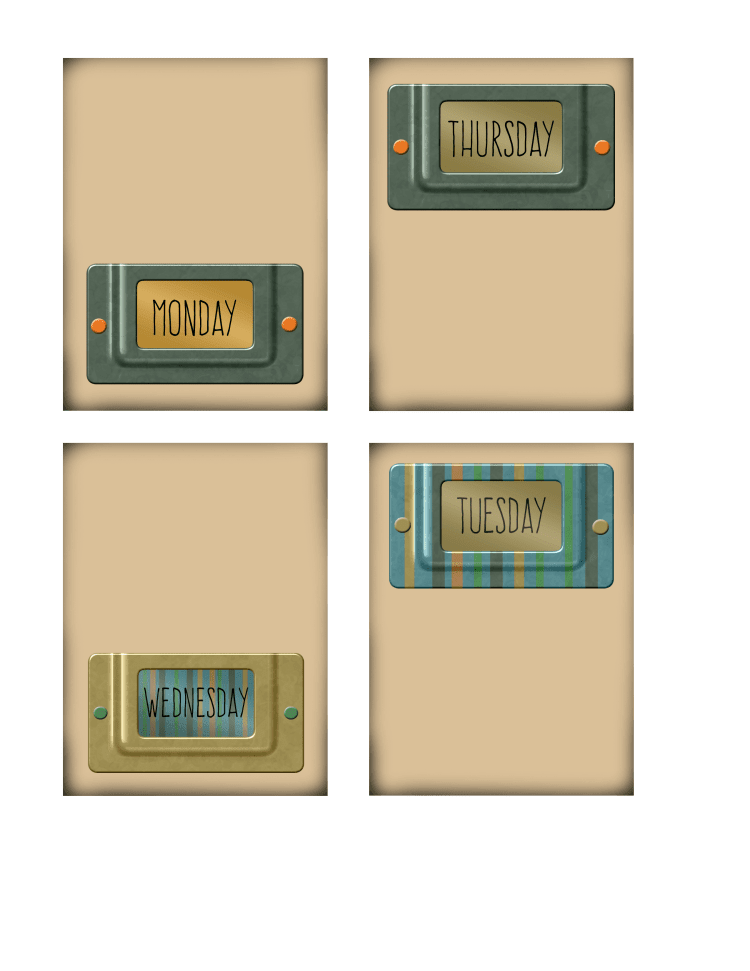 To download this kit click on the link below.
I hope you enjoy the kit and I would love to see some sample of kits you make with them. You can share them on my Facebook page.
If you like it please share on your facebook page and go ahead and pin it too! It makes me happy to see my designs being pinned.
If you would like to receive my email/newsletter please sign up at the top of this page or by using the box in the sidebar. I love to see new subscribers.
It is really good to be back after my sick week. Ugh that was awful. I am on the mend and am hoping to be back to my normal blogging schedule.
As always I really appreciate when people read my posts and leave a comment so it makes me happy you are here.
See you next time!
Michelle
I am sharing this post at the following parties: