I am making a little bit of progress on my pages. I have finished my week 4 – 2015 Project Life pages. I have skipped week three for now because I guess I did not take a single photo for week three. So…I have to come up with another plan.
Week 4 – 2015 Project Life Pages
I used my new Fun Days Freebie Kit. It worked really well and I had fun with it.
Here is the left side: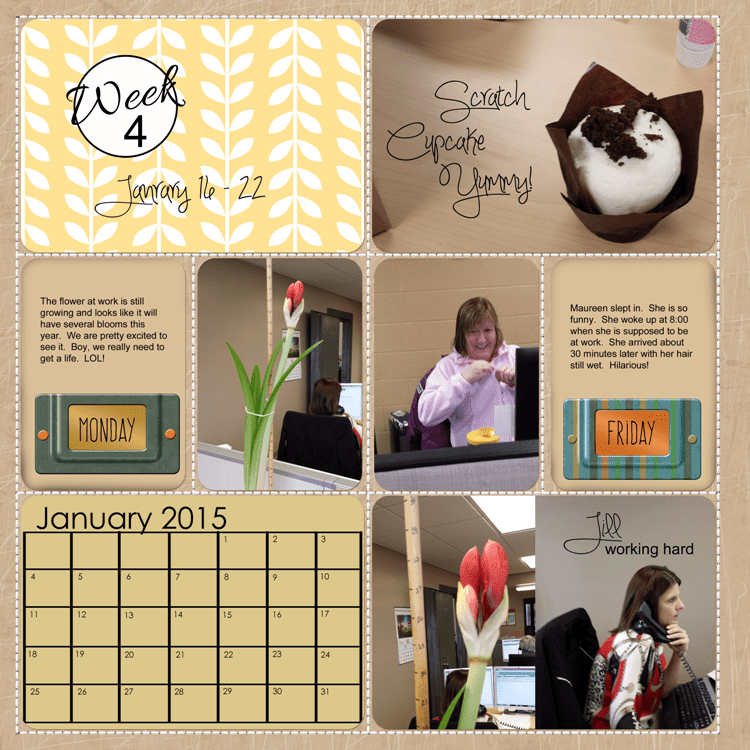 And the right side: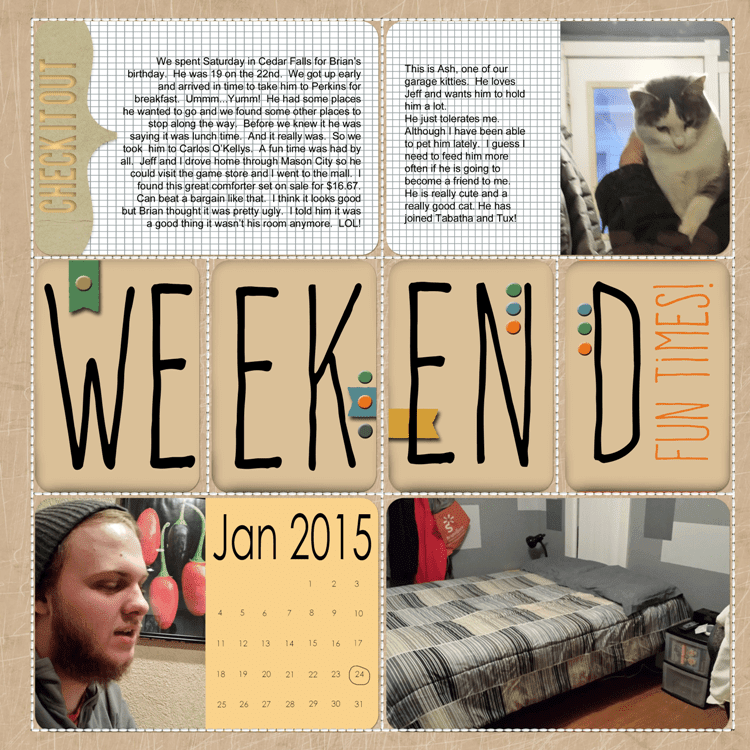 And now the double page: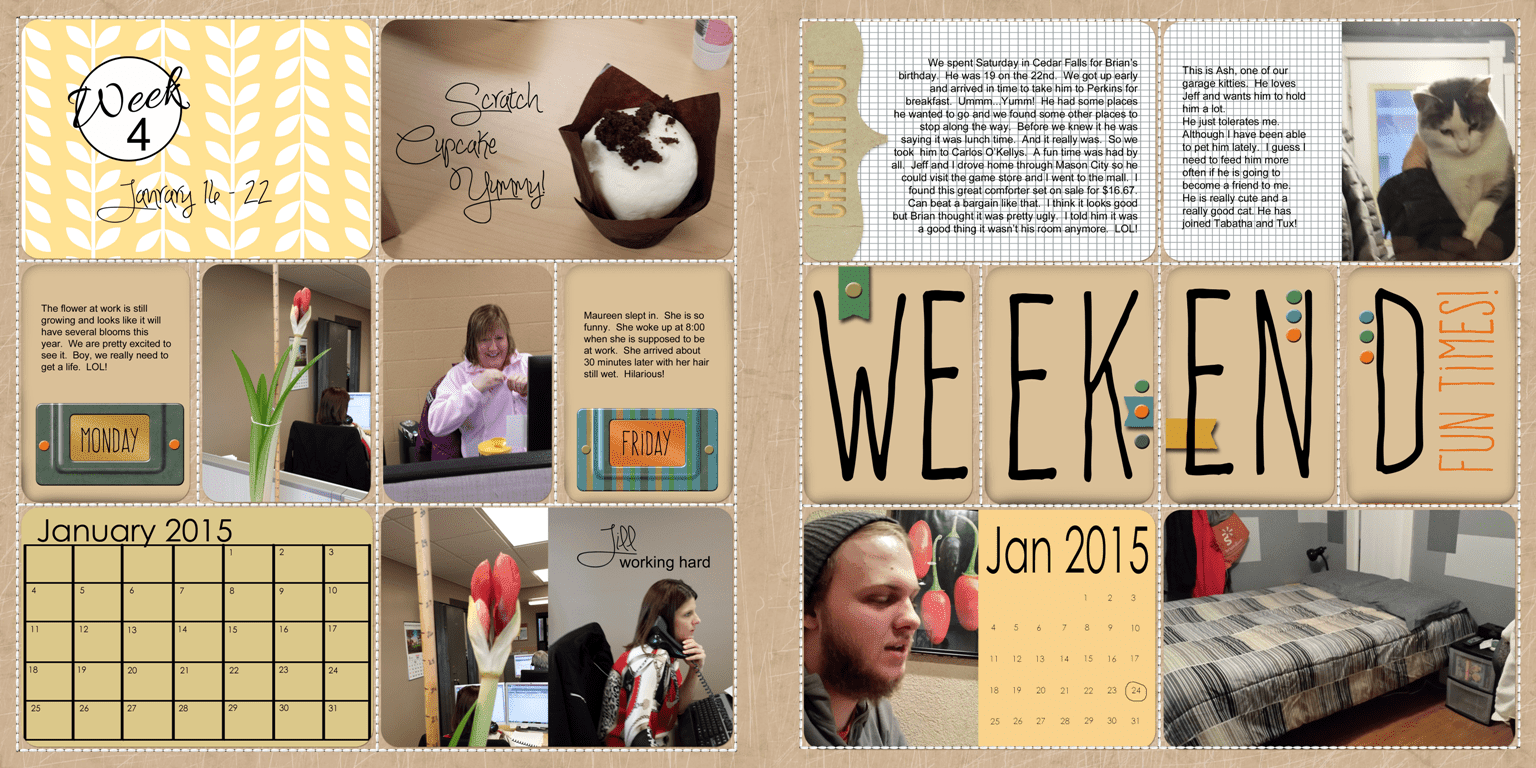 I liked the way it turned out. What do you think?
I like to visit Barbara's Cre8tive Escape and I love that she uses different papers in the background. This would have been a good time to try this and I may do it later but for now the photos have been scrapped and that is a good thing! I think that is what I am aiming for. I like to keep it simple and having the same background page throughout the year makes me happy.
How do you do backgrounds on your digi pages? Do you keep them the same or do you differ them each week or month?
I know this is a short post but I really just like to show you how I am creating my pages and inspire you to get some done as well. We all get behind and catching up can be done but I like to tell people to start with the present and work your way back through the past. Just get started!
So, keep on scrapping and please let me know if you have questions regarding Project Life scrapbooking or traditional pages. I love to help and will respond to emails and comments.
I would love to be able to send you my emails so you can sign up to receive my emails and/or newsletters by filling in your email address in the box on the sidebar. I love it when I get a new subscriber. It really makes my day!
Thanks for stopping by!
I am sharing this post at: