Hi! I am sharing today as part of the Craft Lightning Patriotic! I am excited I am able to participate in this blog hop. It includes a lot of bloggers making "lightning crafts". These are crafts that can be made in 15 minutes or less (excluding drying time). I used some dollar store mason jar glasses and jazzed them up for a 4th of July celebration. Now they are the perfect patriotic glasses.
I created some fun patriotic decor last year for the office so I was excited to make more this year.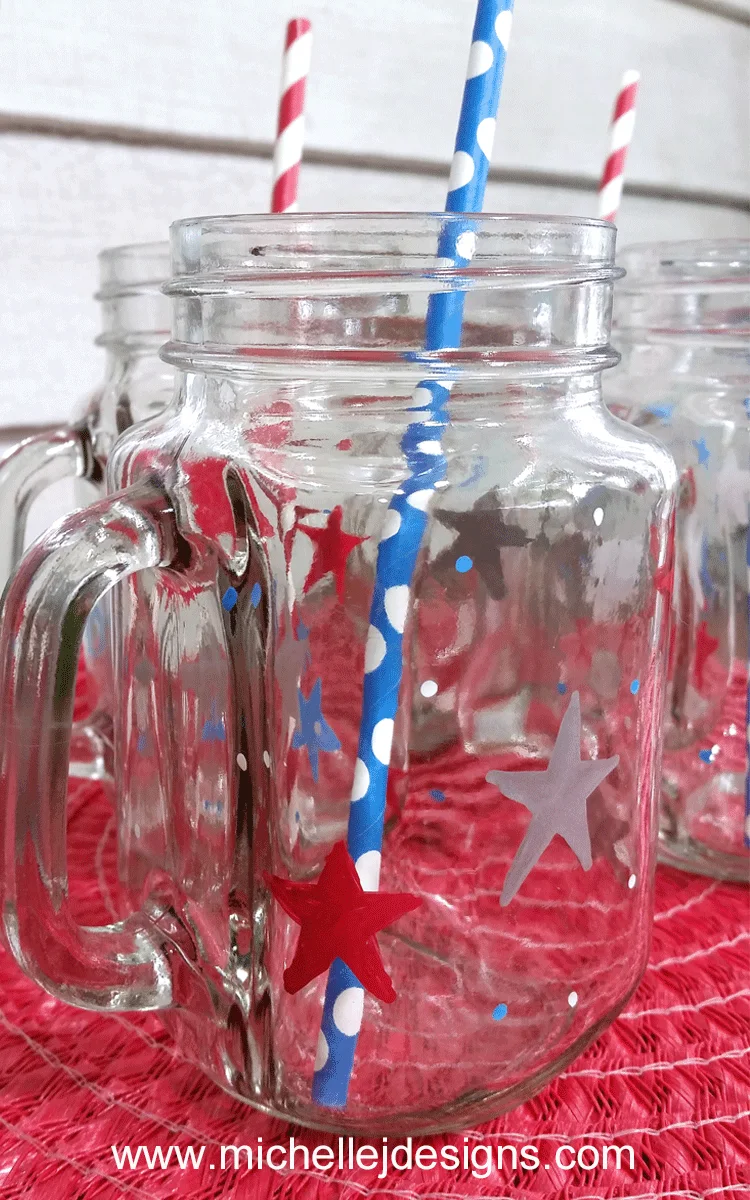 Patriotic Glasses
Supplies Needed: I am including some affiliate links for your convenience. You can read my full disclosure here.
Oil Based Sharpie Markers – Red, White, Blue, Silver (my photo shows a black pen instead of a silver one but I changed my mind)
Oven
Rubbing Alcohol ( just in case you make a mistake)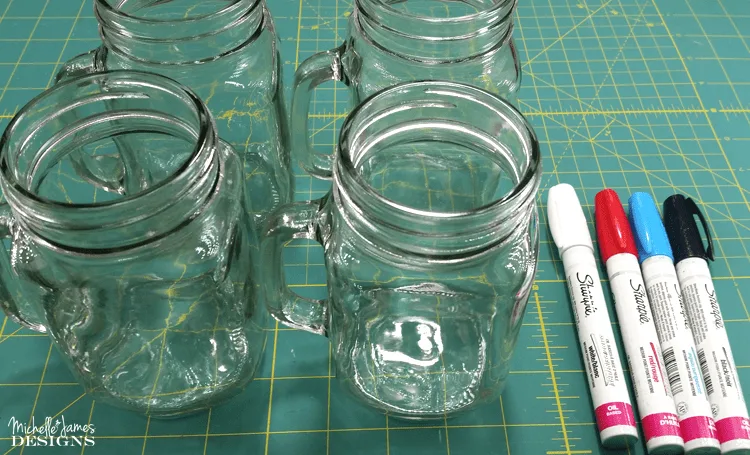 Let's Get Started
I wanted a hand-drawn look for these glasses so I chose to just draw my stars onto the glasses free hand. If you don't like this idea you can make a stencil or use a pre-made stencil with stars on it. And if you hate what you drew or you make a mistake some rubbing alcohol and some paper towel or a q-tip will remove the marker and you can start over.
This is so easy. All I did was draw a 5 point star with the marker then color it in.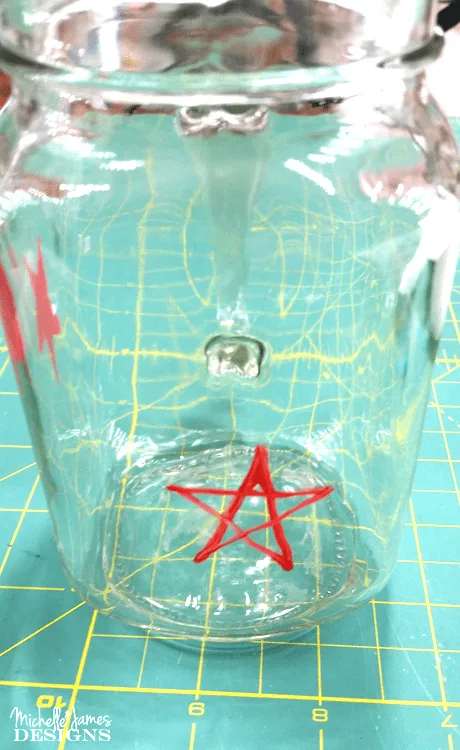 I had four glasses and I mixed up the colors a little bit. On each glass I used two colors for the stars and then two colors for small dots as a filler.
Glass one – red and white stars with silver and blue dots
two – red and blue stars with white and silver dots
three – blue and white stars with red and silver dots
four – silver and red stars with blue and white dots
When they are done place them on a cookie sheet into a cold oven. Turn the oven on to 250 degrees and let the glasses "bake" for 2 hours. Then turn the oven off, keeping the glasses inside until the oven is cool.
This should make them safe for washing in the dishwasher but I would really recommend hand washing.
The Final Result
They are so festive and it is fun to have patriotic glasses for my 4th of July celebration.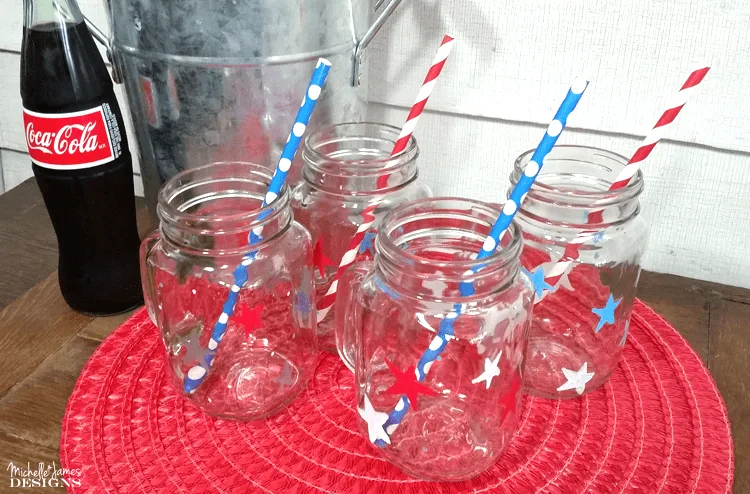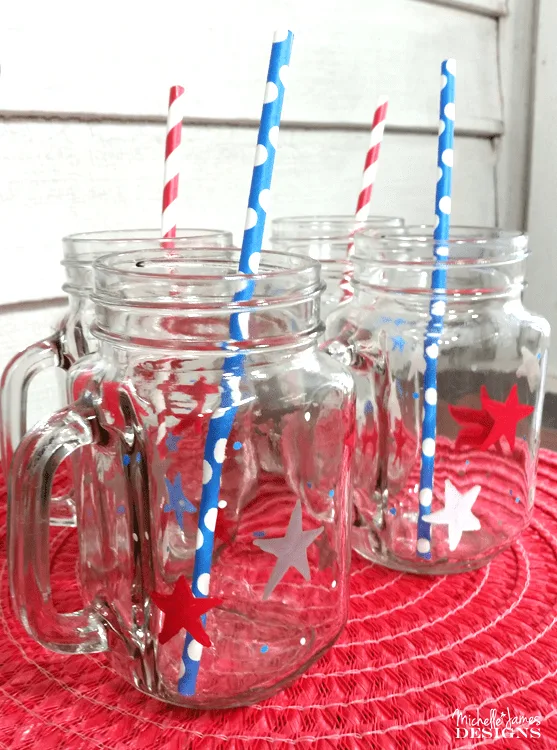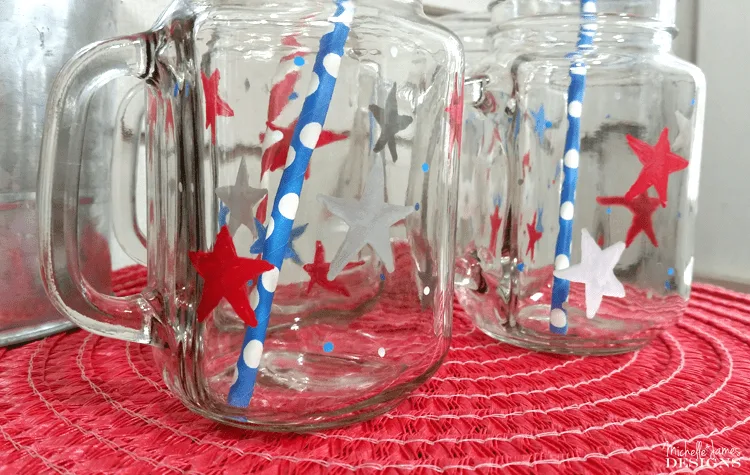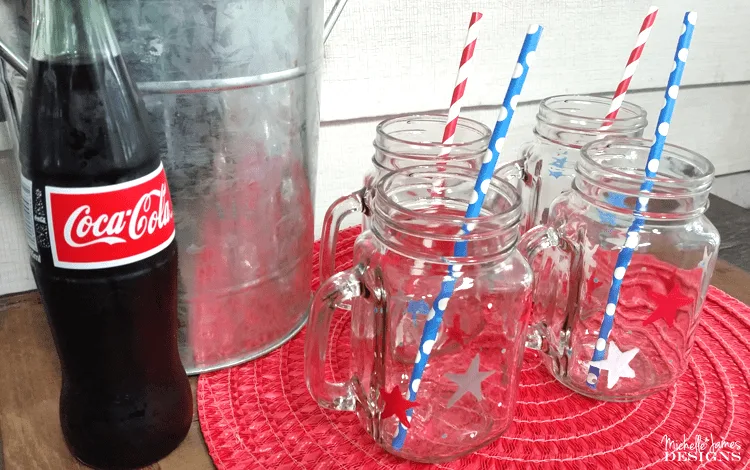 I love them. If you love them as well don't forget to pin them!

Thanks so much for stopping by!
Michelle