How to Make Your Bedside Tables Beautiful With Paint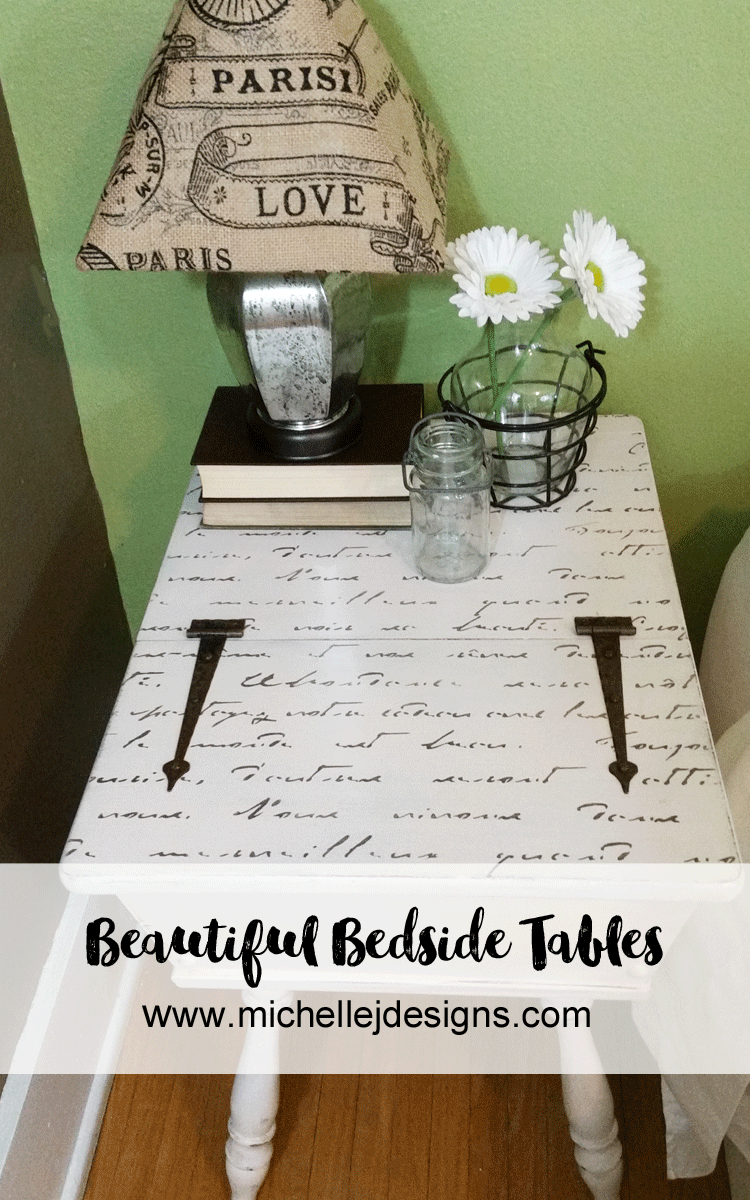 I am excited to be writing this post and show you how I made these bedside tables beautiful with some awesome paint from Vintage Market.
Vintage Market supplied the paint for this project in exchange for this post but all of the opinions are 100% my own.  You can read my full disclosure here.

Beautiful Bedside Tables
Jeff and I have decided that we are going to turn my previous craft room into a second guest room.  It seems the boys are usually home at the same time and it becomes problematic with only one guest room.  I had these tables in the garage and thought they would make perfect bedside tables in the new room.
This is how they started out.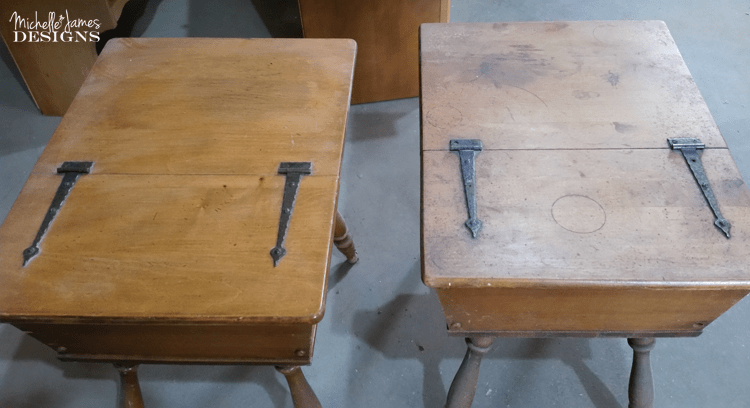 They are a little different and quirky which I love about them.  Plus I thought they would be perfect as charging stations.  I think it is important for guest to be able to charge all of their phones and devices as needed.
But before all of that could happen these guys needed to have an over-haul.  I started by cleaning them up and removing the hardware.
Then I gave one coat of Vintage Market Twig paint.  This paint covered so nicely and was a dream to work with.
Conch is the name of the second coat.  It is a beautiful cream color.  I decided to leave the inside of the table with the Twig color.  I loved the variety of color and I thought it would be a fun surprise when opening the top.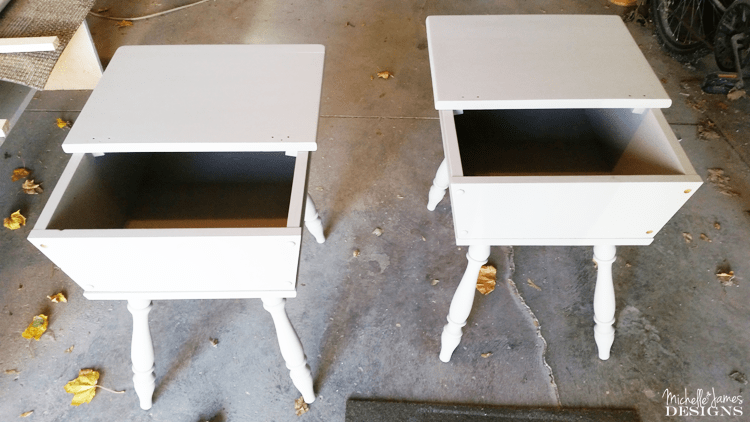 Adding The Stencil
After the paint was completely dry I added the stencil to the top of the table.  I placed the top back on but it was not attached.  I just wanted to get the entire top stenciled all together as one piece.
When I make cards and am stamping a background on the paper I start in the middle and work my way out to make it even and balanced.  I approached the stenciling in the same way.  This is the last part of the process.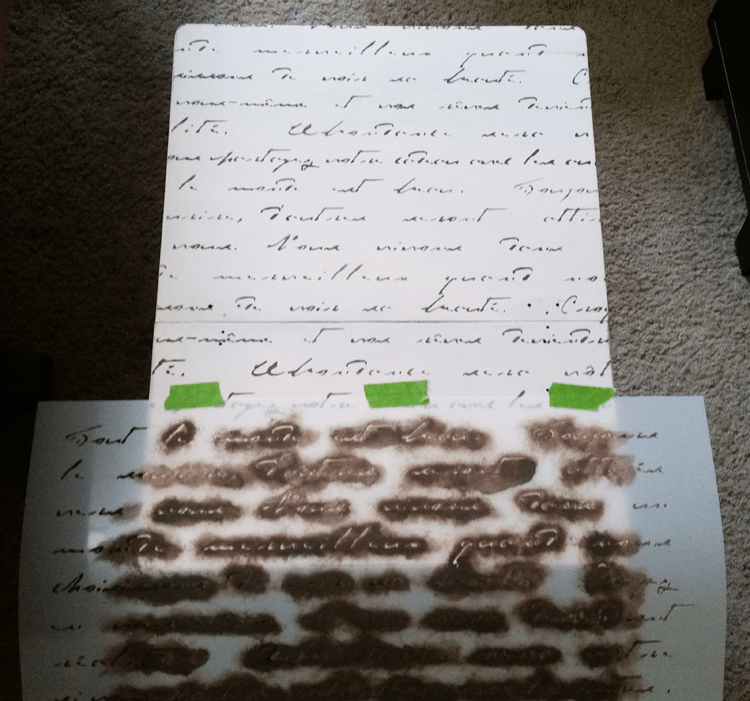 The color for the stenciling was Espresso, also from Vintage Market.  Jeff even commented on how nice the color was.  I love the way it turned out.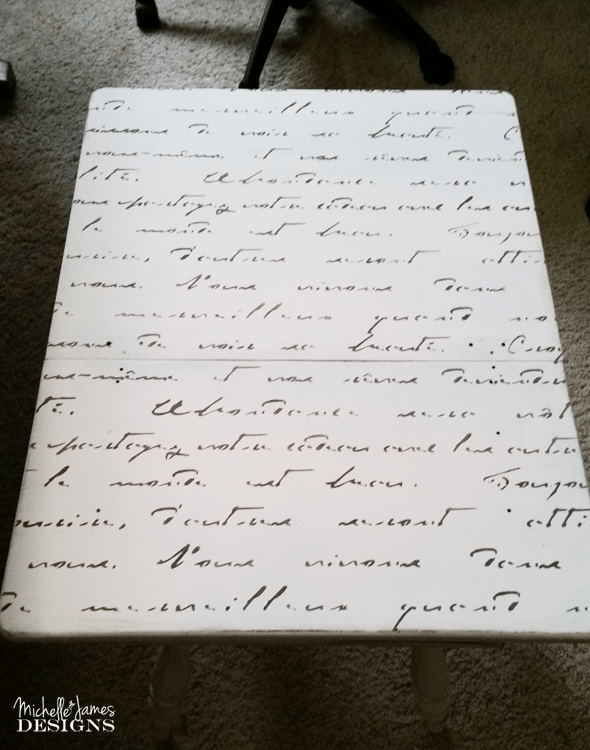 When it was dry I did a little distressing and dry brushed a little bit of the espresso onto different parts of the table.  After that came the clear coat.  I put on one coat for a nice finish and to help protect the finish.
I reattached and Jeff helped me put the electrical outlets inside.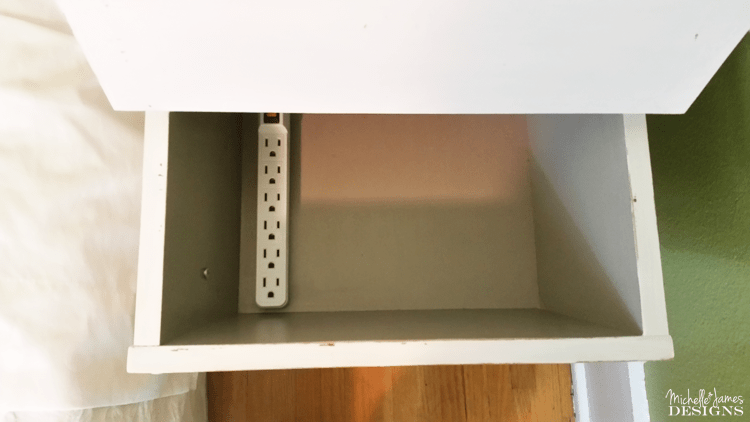 They are in the new guest room but I have not done any other decorating in there yet.  Updates on the room will be posted as I get things done.  Hopefully by Thanksgiving it will be at least 95% done.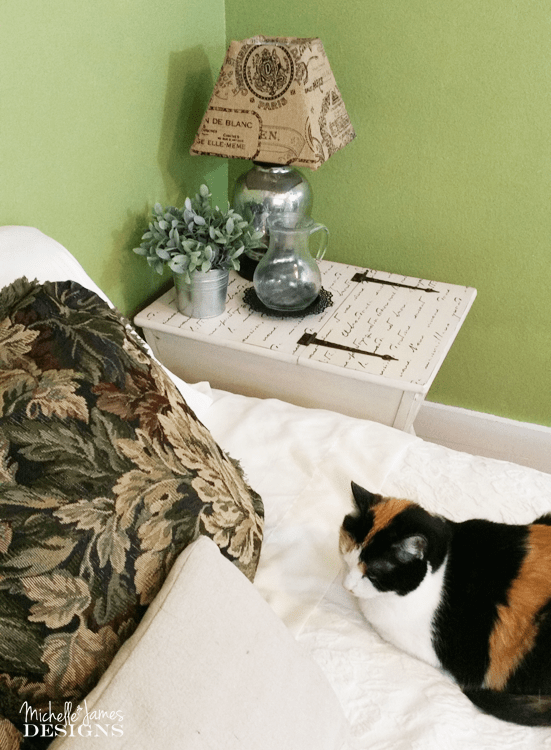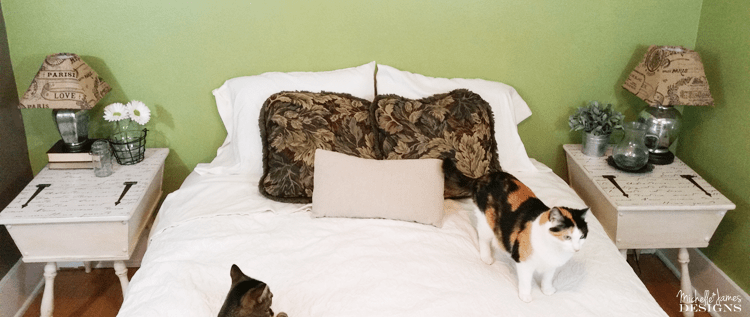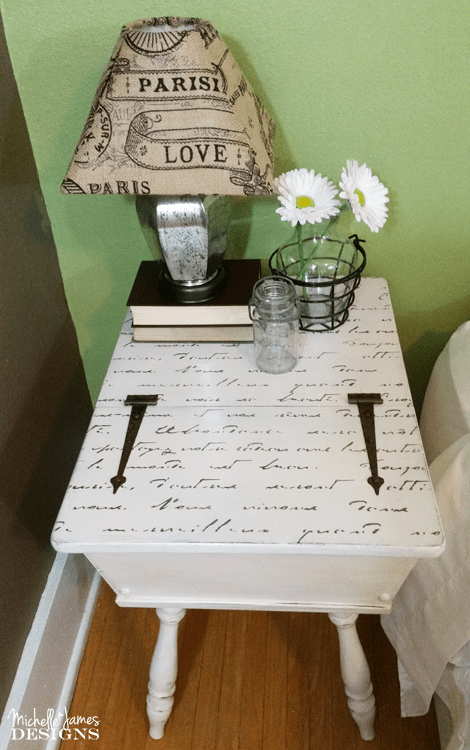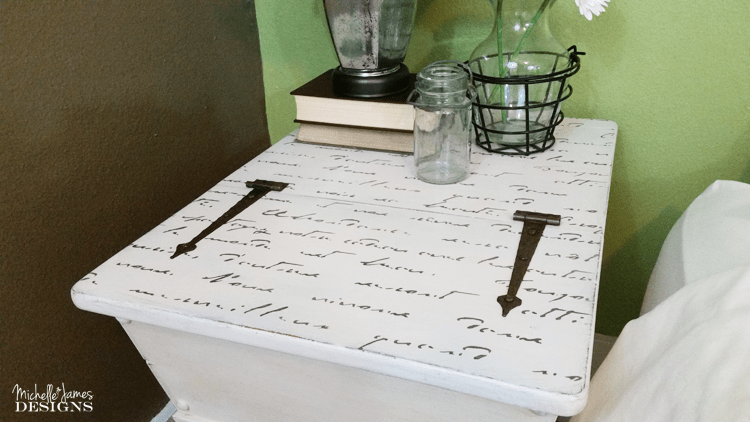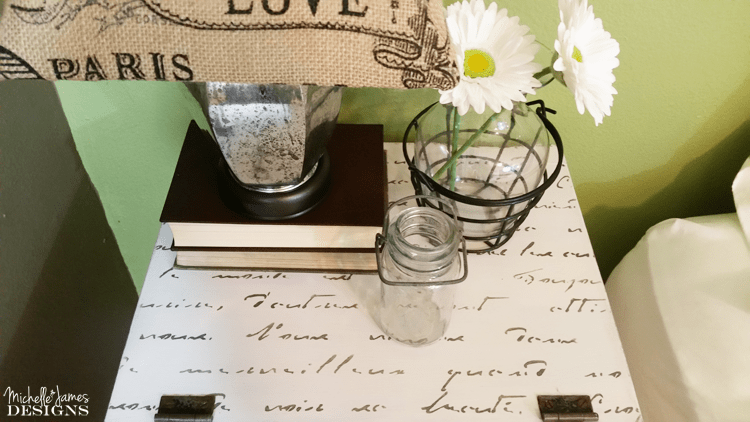 What do you think?  I love them and I need to get busy on the rest of the room.
The folks over at Vintage Market and Designs were kind enough to sponsor this post to all of the wonderful bloggers in our blogging tribe – Inspired Home Bloggers.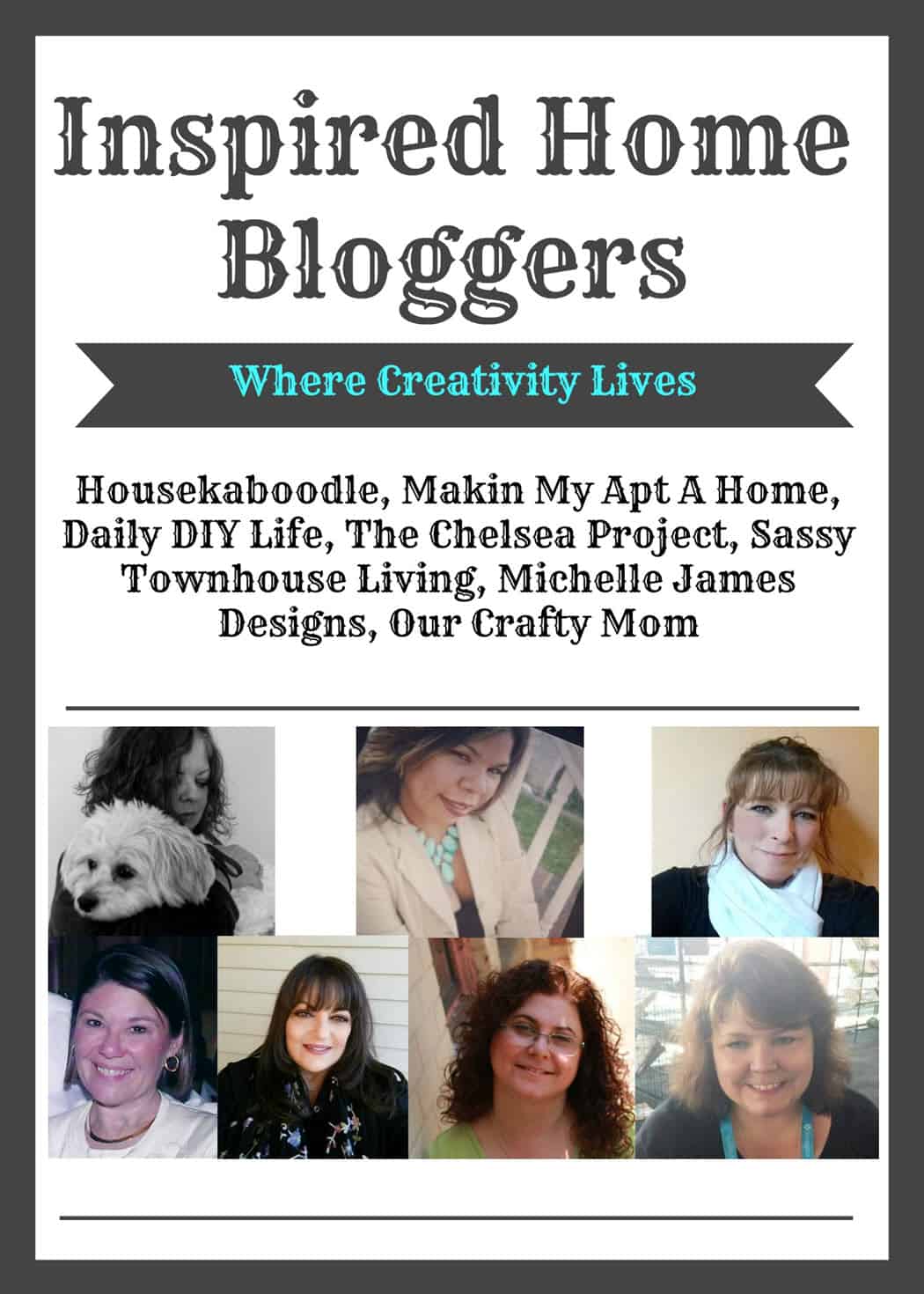 Check out the rest of the posts from our awesome group and how they used their Vintage Market Paint.  We have some talented bloggers in our group.
Thanks so much for stopping by.
Michelle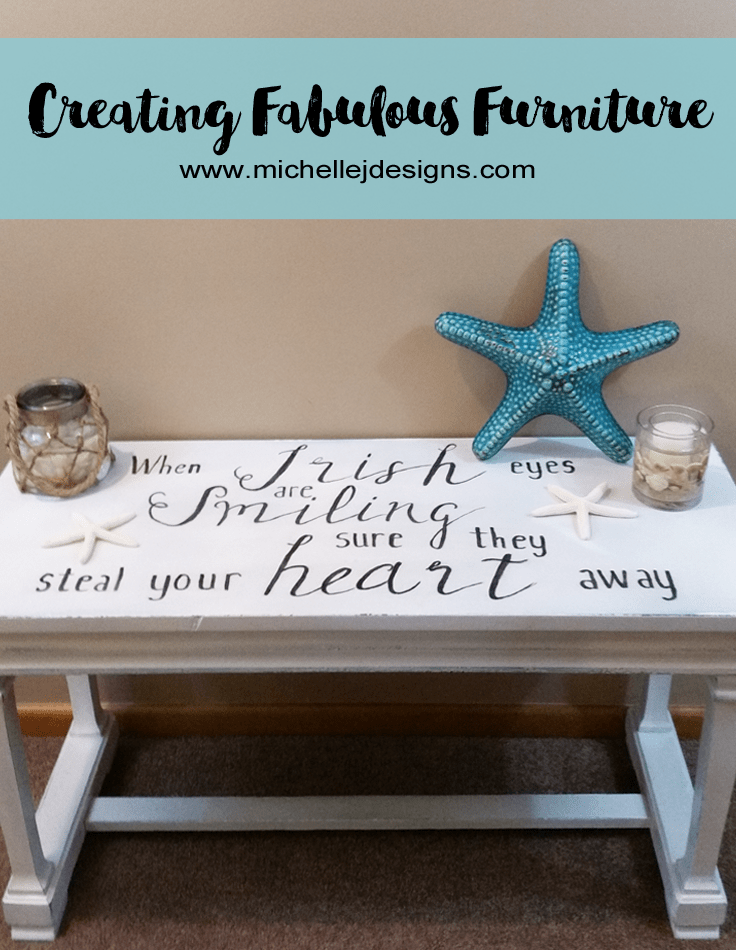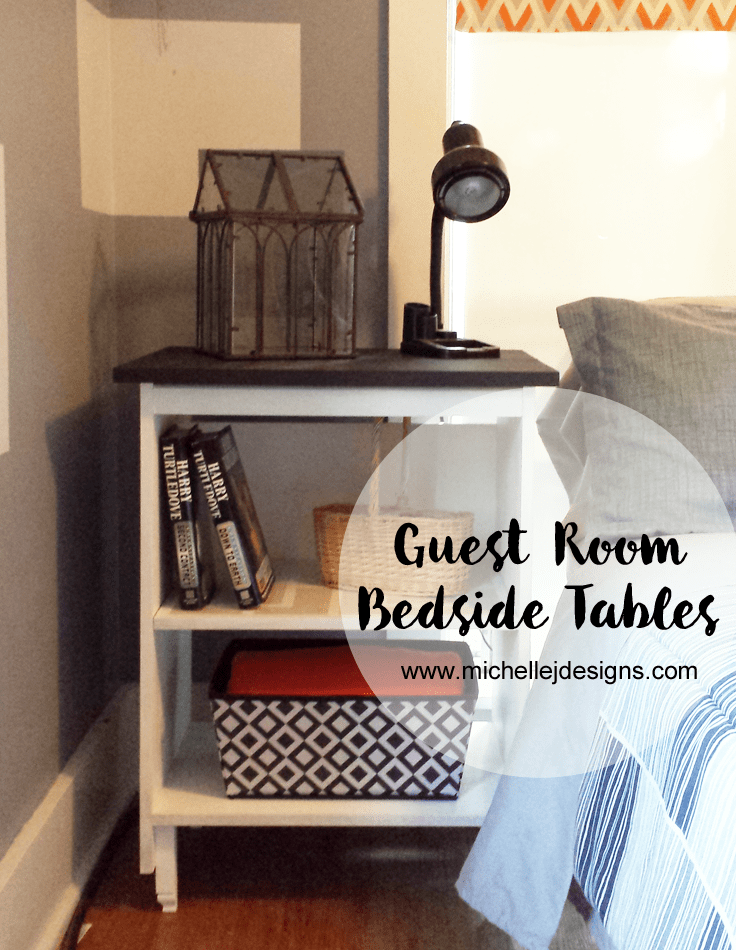 Enter your name and email to receive tips and tricks, tutorials & deals!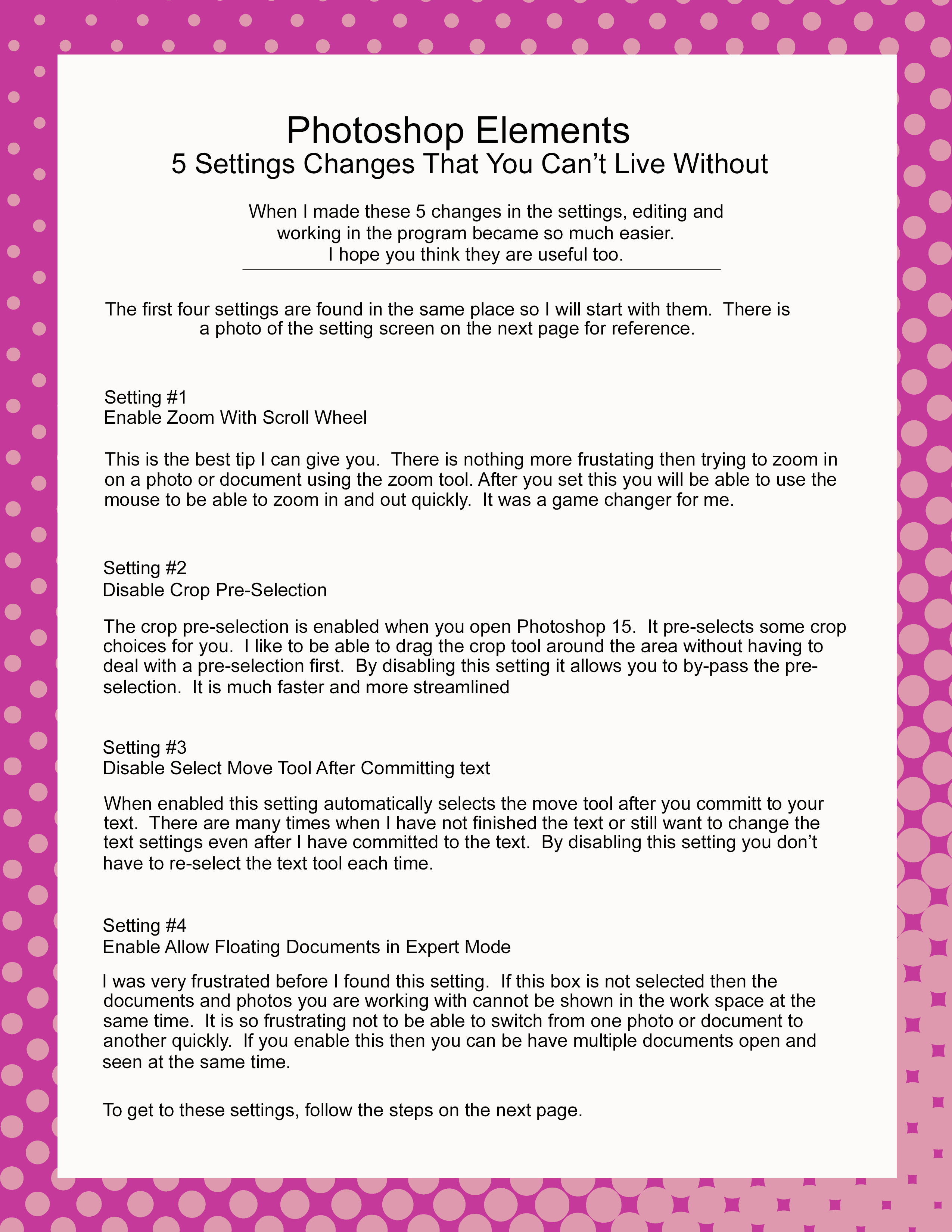 Sign up to get access to an instant download to my five favorite Photoshop Elements settings changes that will make editing and designing easier.
Your information will *never* be shared or sold to a 3rd party.