Hi everyone! I am excited to bring you two new printables today. They are fun, Merry Christmas printables that can be placed in your home or in your home away from home…your camper.

Merry Christmas Printables
I have had some requests for these designs to be printables that can be used in the home. I originally designed them as t-shirts and they are still available on Amazon to purchase in time to wear this season. (update) I had to remove my Happy Hoopla Merry Everything shirt from Amazon as Happy Hoopla is now trademarked. Just click on the picture of the shirt if you would like to see it or purchase on Amazon!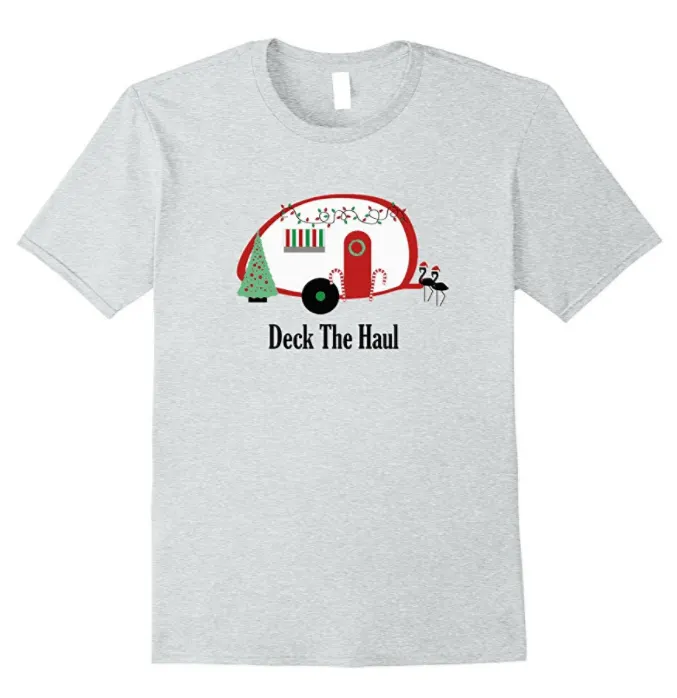 So I decided to make the designs into printable/frame-able designs for your home or camper as well. Yay!
They are bright and cheerful designs in the colors of the season, red, green and white and they look great framed.
Deck The Haul
As I mentioned before my friend is an avid camper and they purchased a T@B camper (the cute tear drop shape) about a year and a half ago. So these designs are really for her but they have actually been my most popular shirts. The camping people are great.
This is Peggy wearing one of my shirts during one of her camping trips.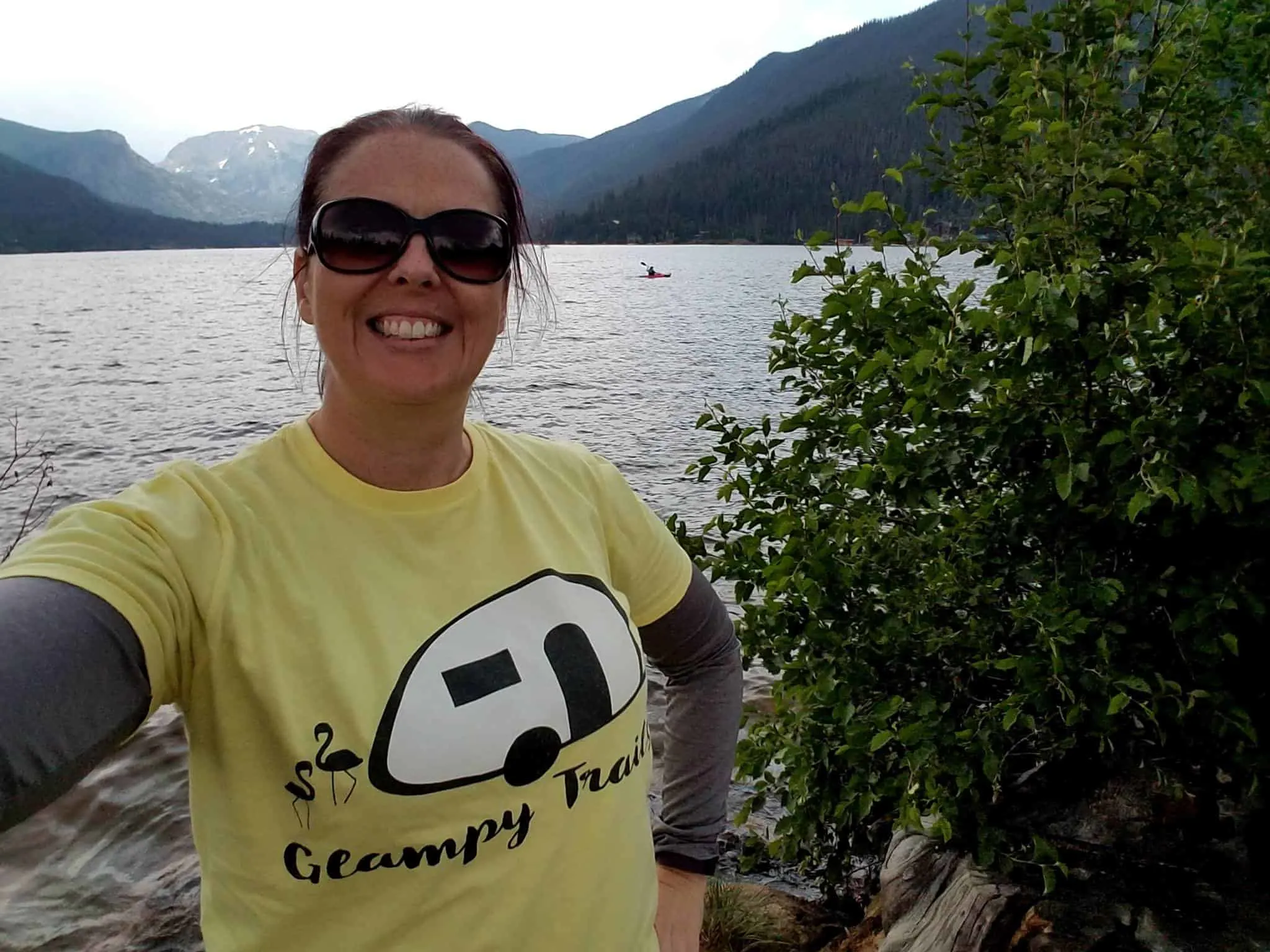 And here is their adorable camper. I helped her make the awnings. Isn't it great? They are the cutest campers ever.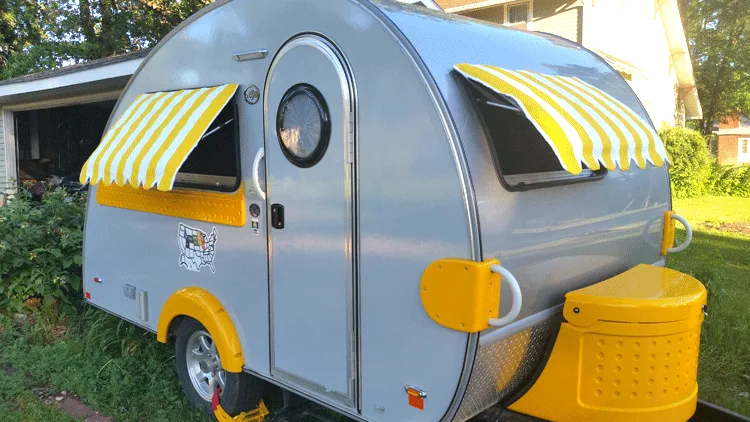 This is what I created for a Christmas camper! What do you think?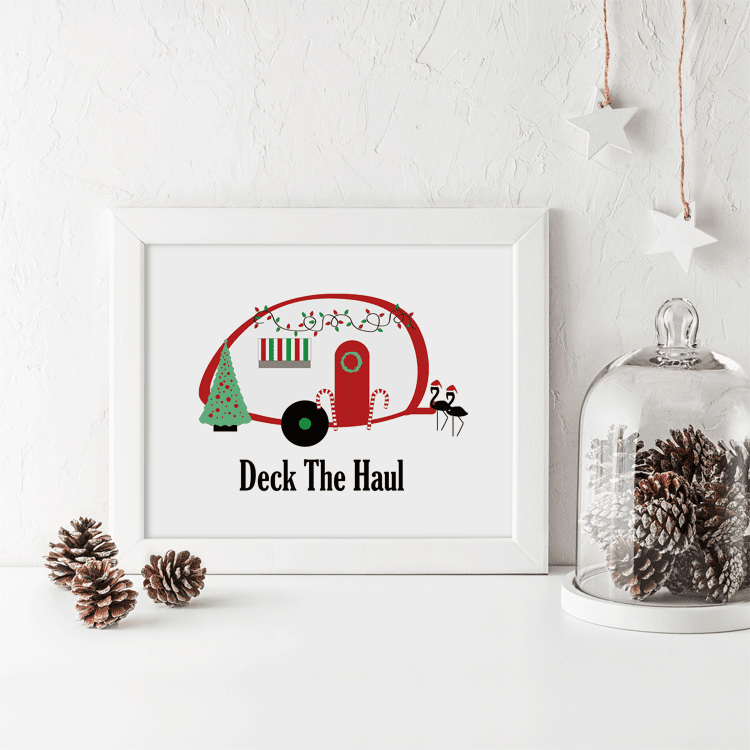 Happy Hoopla And Merry Everything
Don't you love a good holiday saying? I thought this was very cheery so I put my designing hat on and created this guy. The arrows were added for the printable. I think it adds a little something!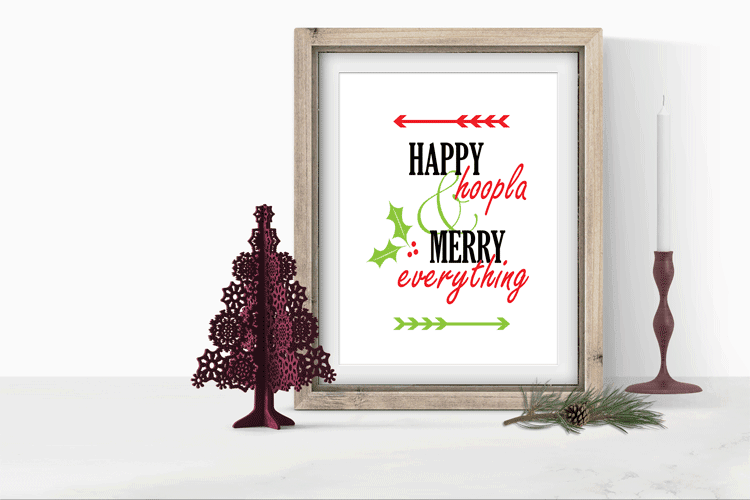 When you download the file you will receive a pdf and a png file of each design. They can be printed at home and placed in a frame, on clipboard to be hung or whatever you like.
Please be aware that monitors and printers are all different and your colors may look different than mine when printed. There is really nothing I can do about this and I always hope that it looks the same or very similar to the ones you see on your screen.
Happy Holidays and I hope you enjoy these Merry Christmas printables.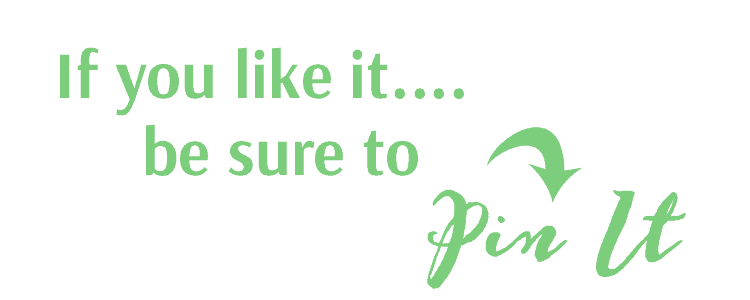 Thanks so much for stopping by!
Michelle