How about a couple of St. Patrick's Day cards today? I am so happy that there have been so many downloads of my March 2015 Freebie Kit. This makes me happy. Anyway, I know that many of you are card makers so I wanted to show how you can use this kit to make a couple of cute cards to give to your favorite St. Pat's buddies!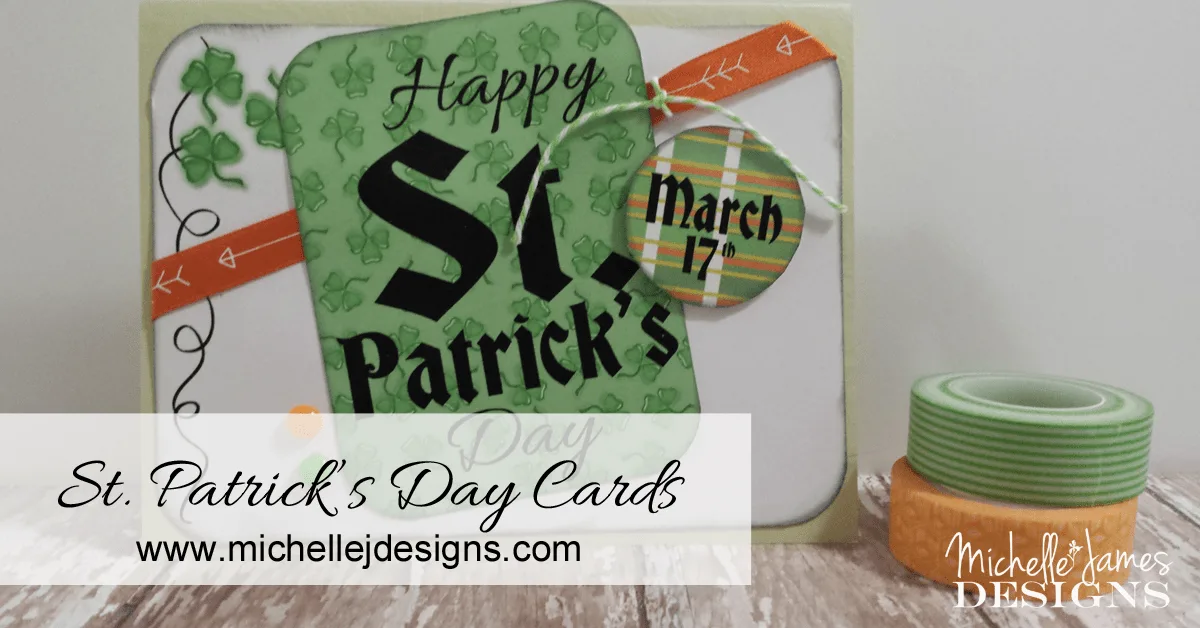 St. Patrick's Day Cards
If you have not downloaded the kit yet, use the link below to do that now.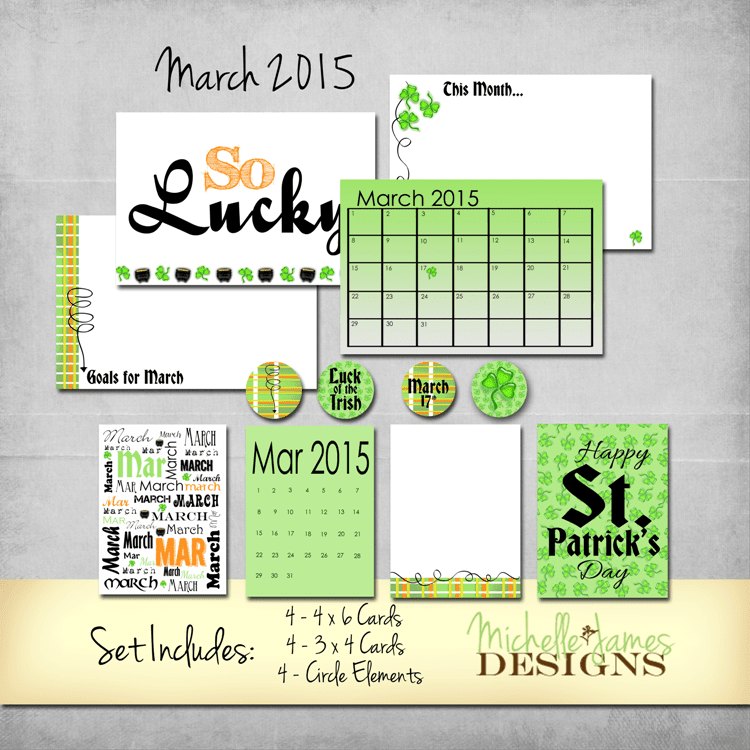 Print the 8.5 x 11 page below from the kit.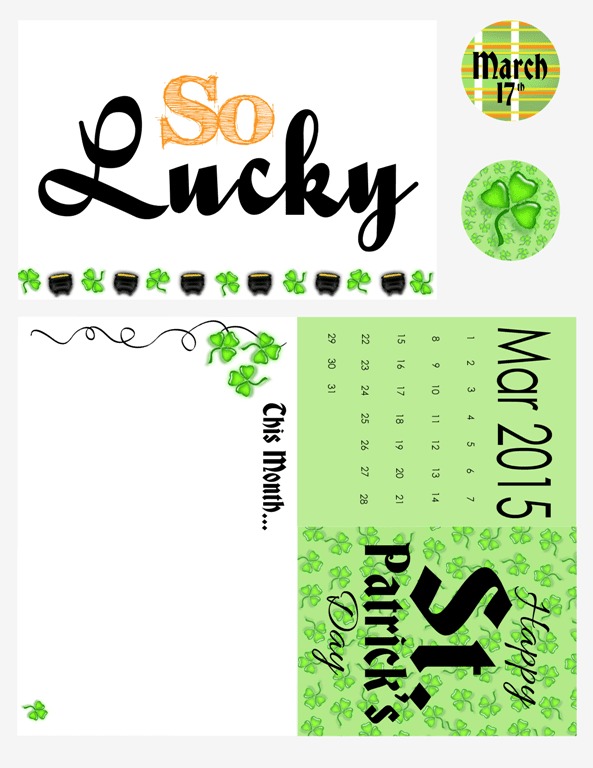 Cut out the Happy St. Patrick's Day 3×4 card, the "this month" 4×6 card, the "so lucky" 4×6 card and the two circle elements using a paper trimmer and scissors. You will need to trim the 4×6 cards down to a 5.25 x 4 inch size to adhere to the card base.
Round the corners of the all of the cards with a corner rounder and ink the edges of the cards with a black or gray ink. Then just have fun with them. I used some different ribbon and bakers twine, rhinestones and the baked Perler Beads that Peggy made for me. Remember these guys?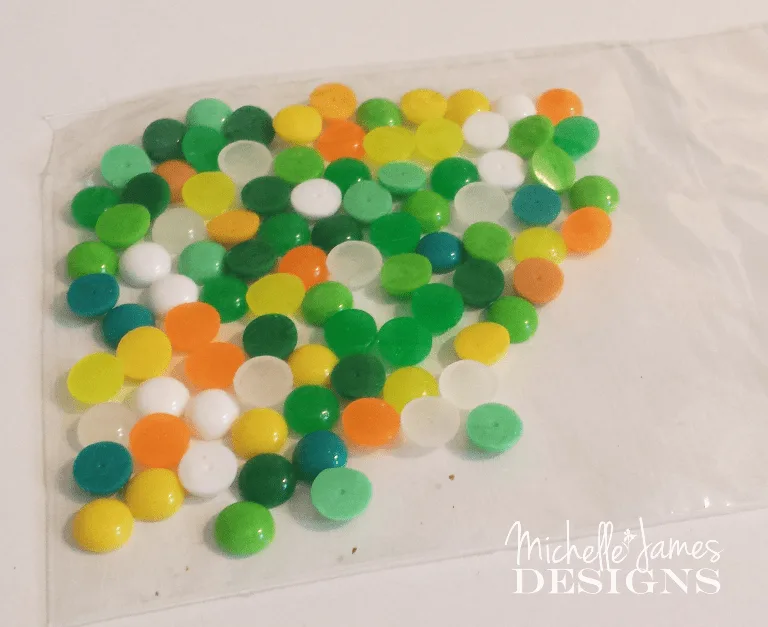 When you are working with the ribbon, cut a piece a little larger than the card, wrap the ends to the back and use scotch tape to secure it. Then, cut another piece of ribbon (I like to use a coordinating piece) and tie it to the piece that is taped down. This is my favorite way to use ribbon on cards.
I also used a little mounting tape under the circle elements for a little 3D pop! You have just created the front piece of the card.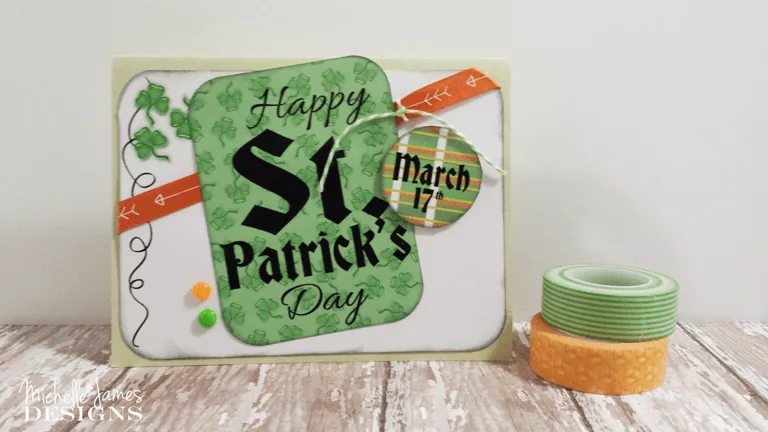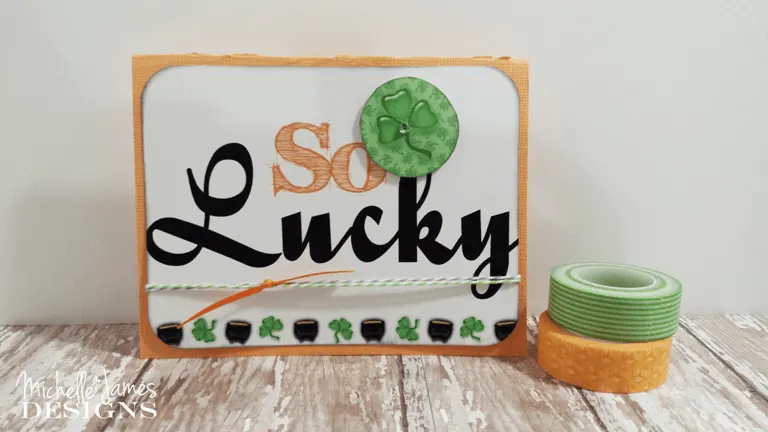 Then adhere the front piece to a 5.5 x 8.5 piece of card stock folded in half to make the card base. And there you have it. You have just created two awesome St. Patrick's Day cards to send or give to friends.
What do you think? If you like these cards and this post, please follow me on Facebook, Pinterest and Twitter. Thanks so much!
I am sharing this post at:
Thursday Favorite Things Blog Hop