The Dress Kit – Project Life Pocket Pages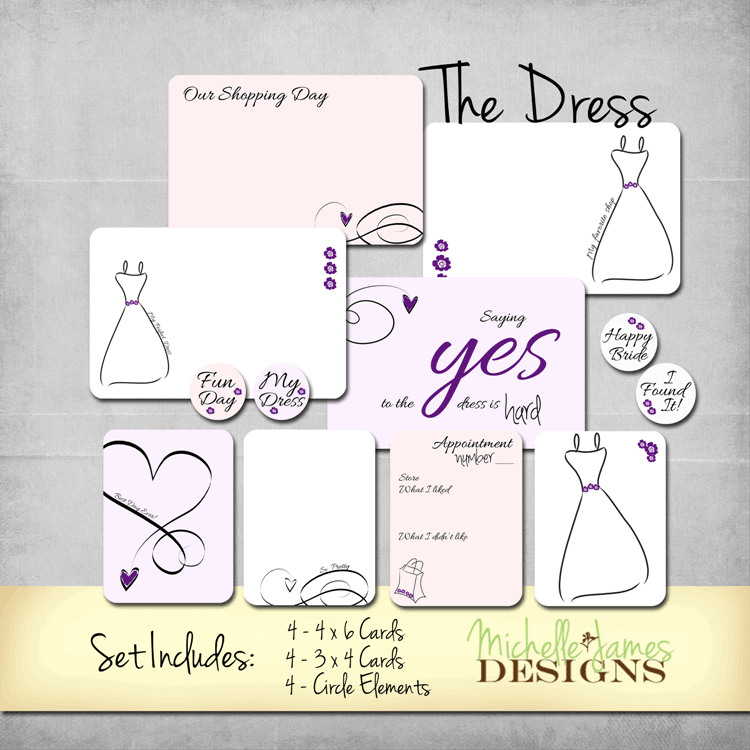 Wedding dress shopping with Hailey and her family inspired me to design a new scrapbooking kit.  The Dress is my latest creation!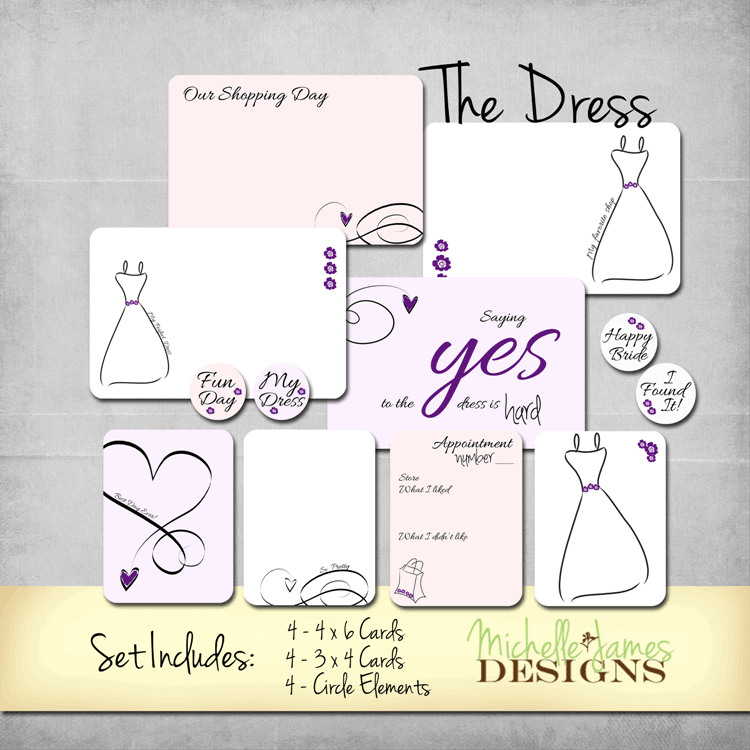 The Dress – Kit for Project Life/Pocket Pages
I was so excited to be invited to attend wedding dress shopping with Hailey.  I wrote a post on 7 Tips When Shopping for Wedding Dresses.  I wanted people to be able to capture these memories and have a set just for this occasion.  It was a special weekend and she had 6 appointments at different shops in two days.  It was a lot of trying on for her but to see her in all of the different styles of dresses and watch her narrow down her own style and exactly what she wanted was such a special event I will never forget.
I took a lot of photos and her sister is making a Project Life book for her as a wedding keepsake.  It was so fun to be a part of the day.  I also got to see the album so far which was an added bonus.
Keeping that in mind, I designed this whimsical set of cards for Project Life/pocket page type of scrapbooking.  The Dress kit can be printed to be used in the traditional scrapbooking or used digitally.  The set includes four 4×6 cards, four 3×4 cards, four circle elements and two 8.5×11 pages for printing out the cards.
You can purchase this kit by clicking on the Add to Cart button below.  You can also find my other scrapbooking products in my shop as well as Wedding Invitation Suites.
When you purchase this product you will receive a digital download.  No physical product will be shipped.  You get high quality 300 dpi png files to be used in editing software.  As I mentioned earlier two 8.5 x 11 pages are included to print the cards if you would like.
Thanks so much for stopping by!
I am sharing this post at:
Enter your name and email to receive tips and tricks, tutorials & deals!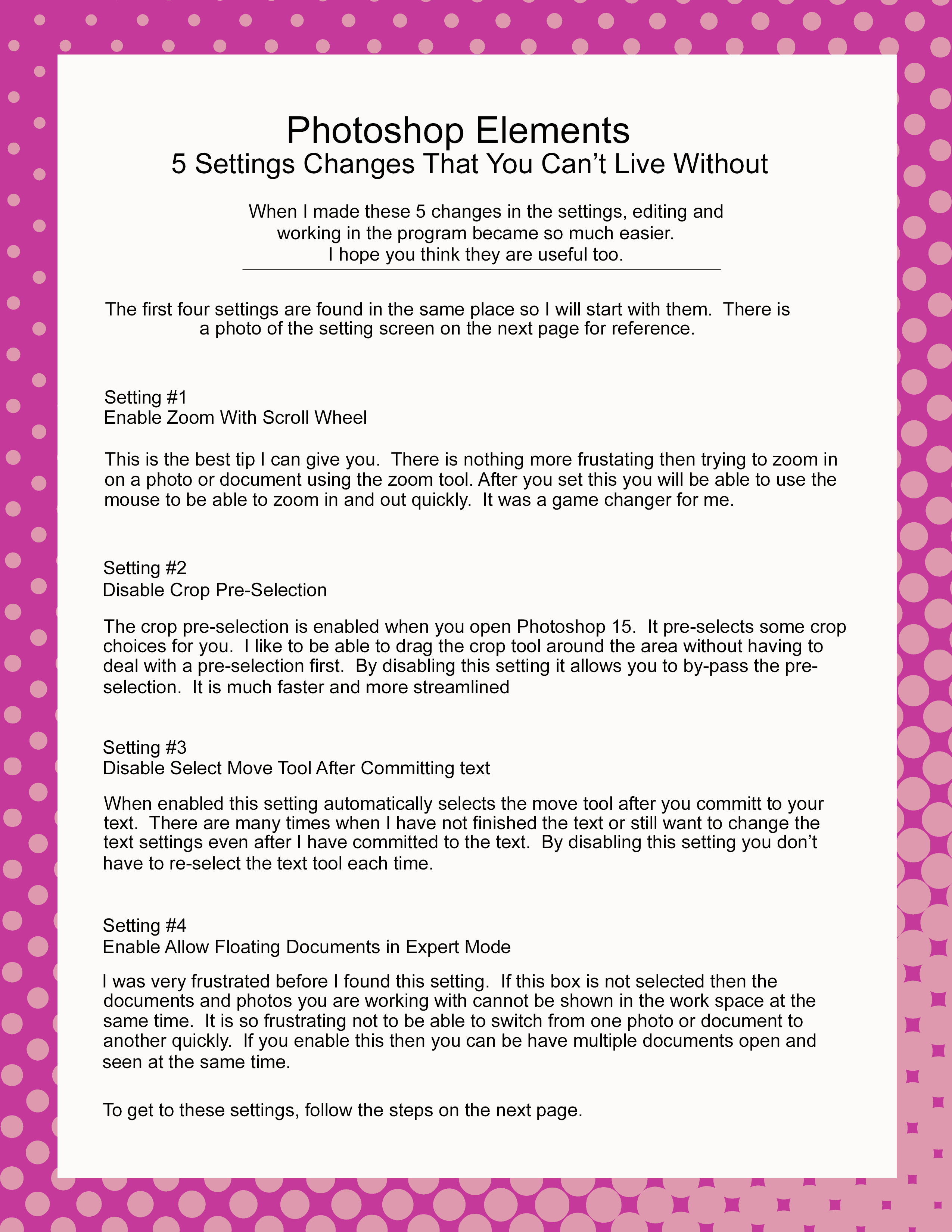 Sign up to get access to an instant download to my five favorite Photoshop Elements settings changes that will make editing and designing easier.
Your information will *never* be shared or sold to a 3rd party.