Spring yard clean-up is not my favorite time of the year. It always becomes the battle of the weeds and leaves and this year was no exception. In fact I am not even finished but it looks so much better that I thought I would just blog about it now. This picture is after some hard work this past weekend.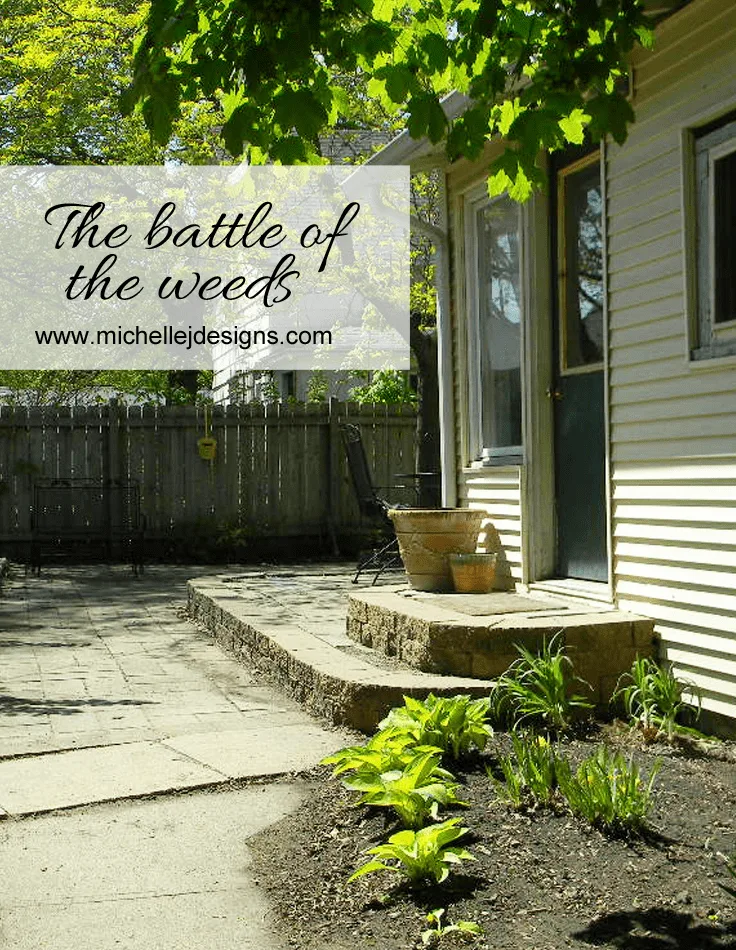 The Battle of the Weeds and Leaves
Here are some before and after photos of my little clean-up weekend. Well, actually just Saturday since it rained on Sunday. (In an effort to replace the weeds I pulled I am sure)
This is a before picture of the area behind our garage. We had this play fort and swing set for the boys when they were little. Now it just holds up our fence. We are not sure what to do with it. We are probably going to leave it and hope for grandchildren playing on it someday.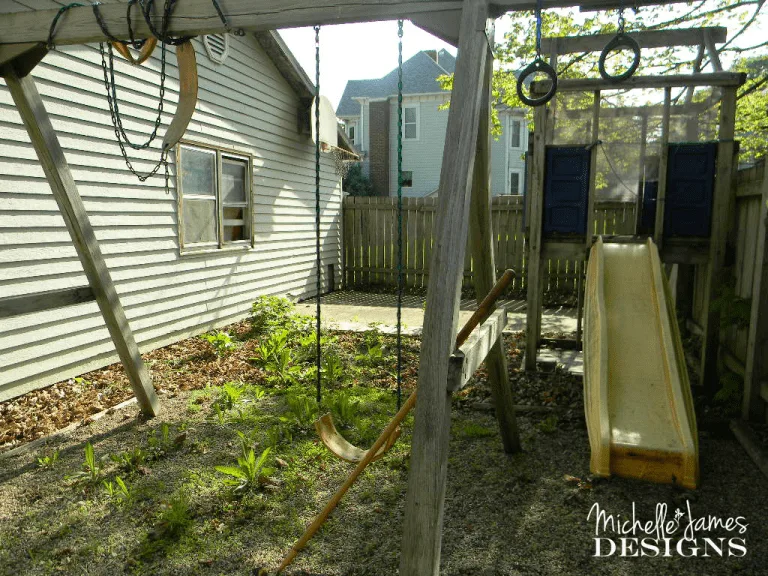 These weed are relentless and they get out of control really fast. This is an early start for us. I usually wait way too long to get out here in the spring. Last year we actually paid someone to get rid of them because they were almost as tall as I am. (I am really not kidding). It was worth the money. Then I went out each weekend and pulled the week's worth of weeds. We had the cement pad put down a long time ago for the boys and their basketball hoop. At the time that was all we could afford. So now we have this awkward dirt area that we don't know what to do with. We are actually starting to put pavers down to match the other side of the patio that I will show you in a minute. Anyway. After some weed pulling here is the after. I still have to deal with the leaves in this area.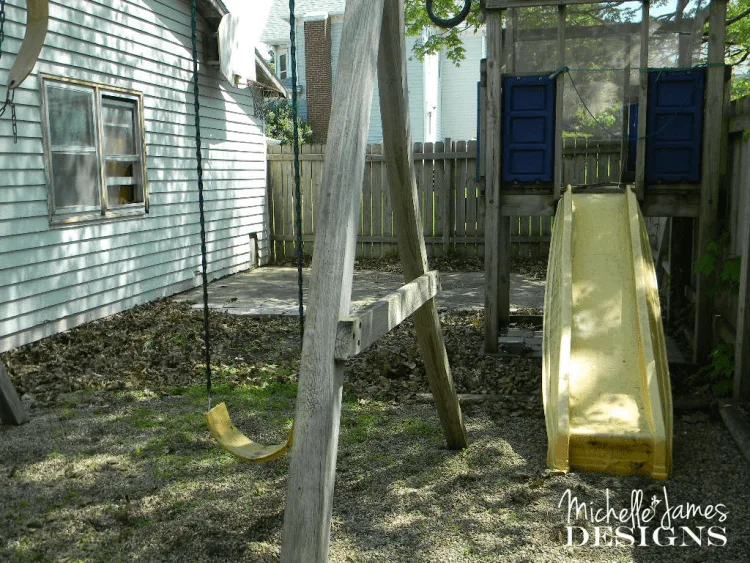 Those little guys in the gravel really need to be sprayed. But it looks a lot better than it did.
This is the rest of the back yard area. I still have some leaves to get up but most of the weeding is done and now the fun planting and decorating can begin. I usually do a little decor something but this year with the blog. I need some fun outdoor projects so I can be working but still get some outside time.
In this next pic I am standing in the same spot but have just turned to my left. This is the sidewalk to our back door that everyone uses when visiting. They are tearing up our street. We don't always have a huge sand pile at the end of our drive. This is before weeding or cleaning up leaves.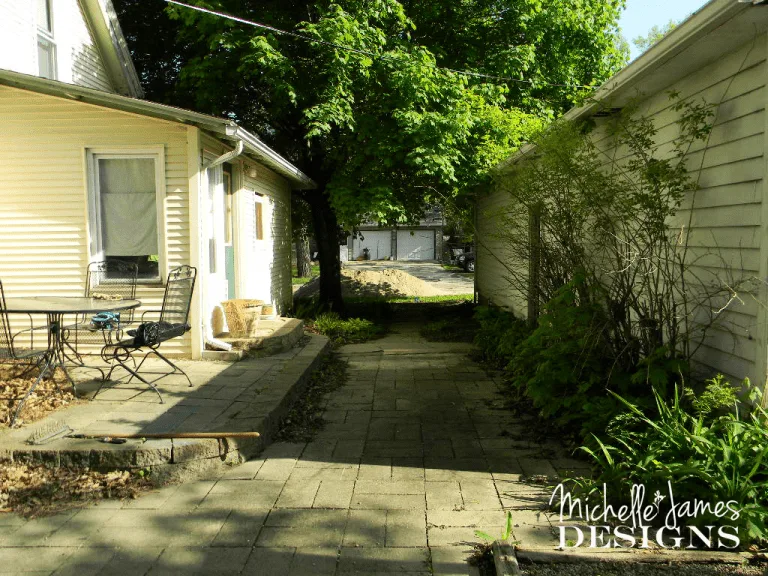 After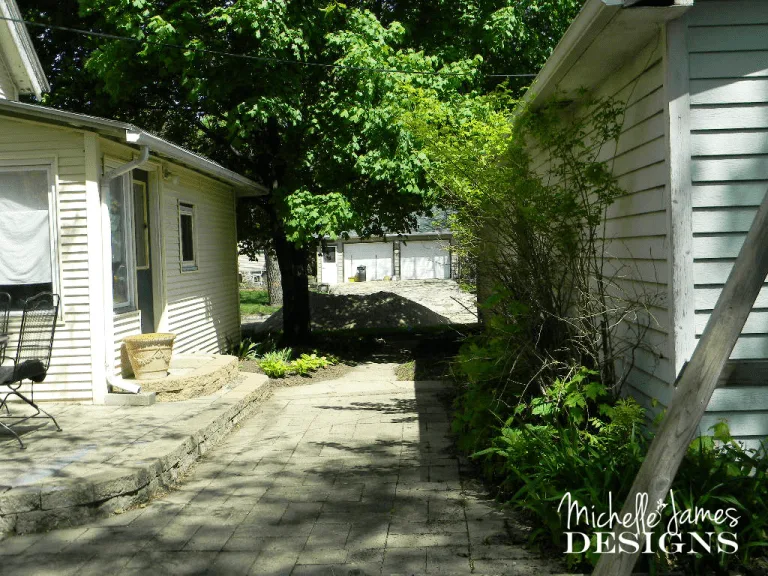 I did not get to that flower bed on the right. It has rose bushes that are super thorny and is just hard to deal with. Maybe next weekend.
In the next before photo, I am still standing in the same spot and have turned a little more to the left. This is where I like to sit have wine with friends. It is certainly not "friend/wine worthy" in this picture. What a mess!
After – It is definitely getting better but we still don't have the umbrella out. That always makes it look more inviting. We always wait a little longer for the umbrella. One year it blew straight up completely out of the stand and into the neighbors yard. I thought it had been stolen. I was glad to get it back. I can never predict the weather but waiting until about June has helped.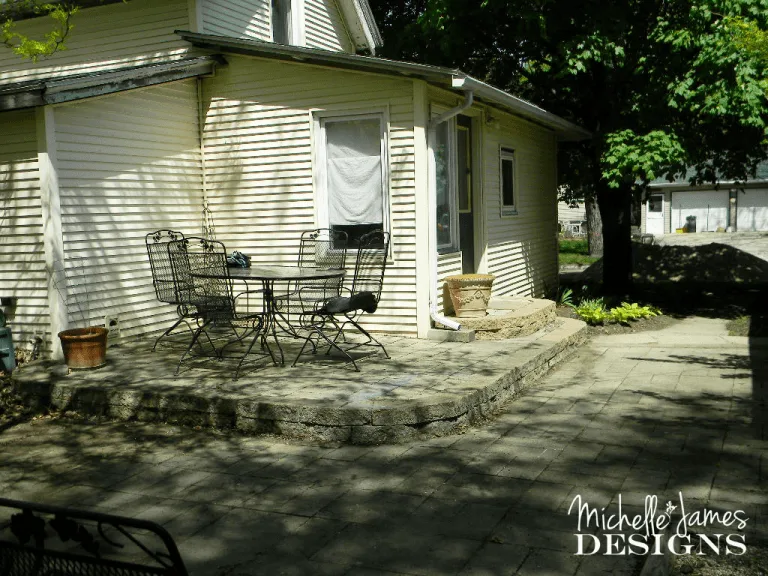 This is the rest of the space. I still have some leaf picking up to do in this area.
Before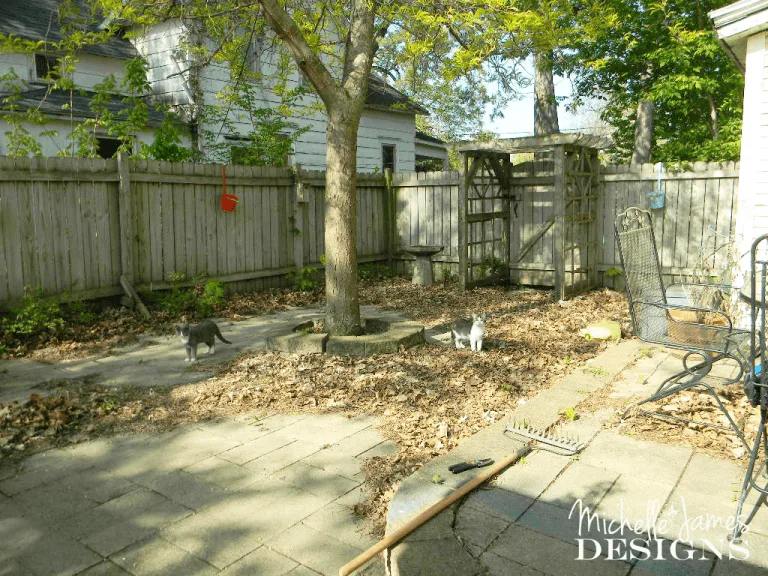 After – not the same shot angle but I think you can see the difference.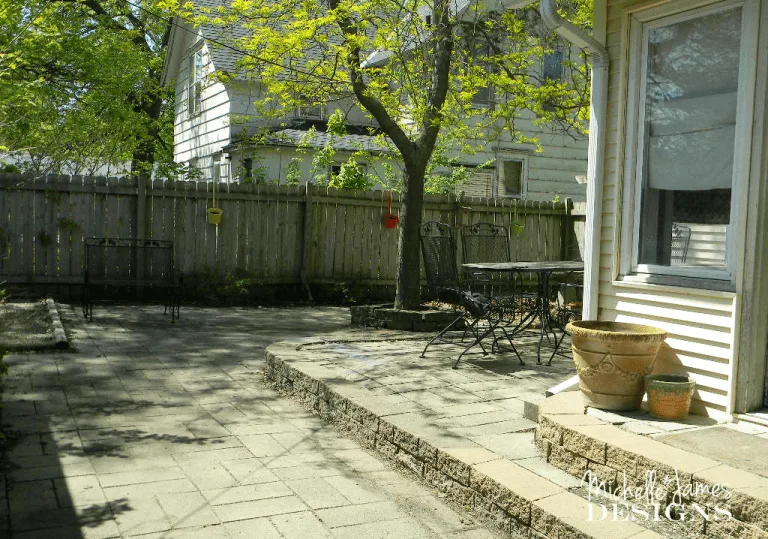 Hanging buckets on the fence were my project last year. I have had them for a number of years and they were very sun faded. They used to be pastel mint green, pink and teal colors. I decided to give them all face lifts. This is how they turned out with the flowers. I just loved them and was so excited.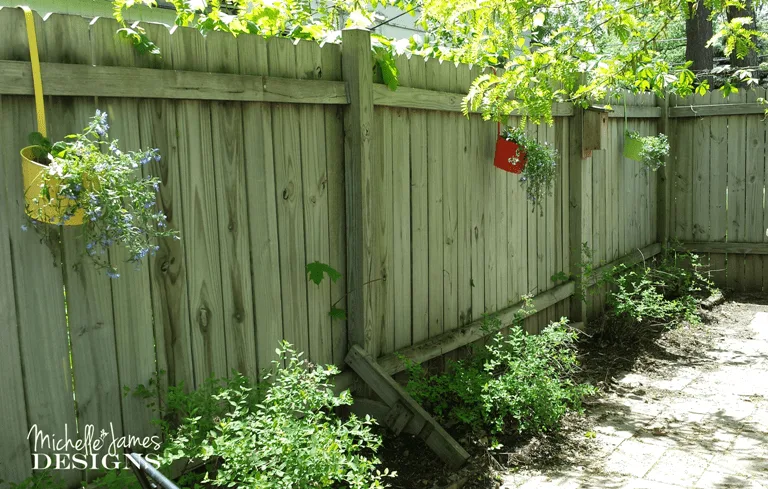 I hope you have enjoyed my little backyard tour. I look forward to posting more fun tutorials and outdoor decor projects throughout the spring and summer. And to my local friends. Feel free to come over and pull weeds whenever you want. I need help with the battle of the weeds and leaves!
Thanks for stopping by.
I am sharing this post at: