I have been designing away to make the best weekly planner notebooks and I am really excited to show them to you.
You can see all of the planners on this page plus a few more on the shop page. The weekly planner notebooks listed below are the newest designs but there are more available.
Great Weekly Planner Notebooks
These are some of the fun designs I have created but first let't look at what the inside look like.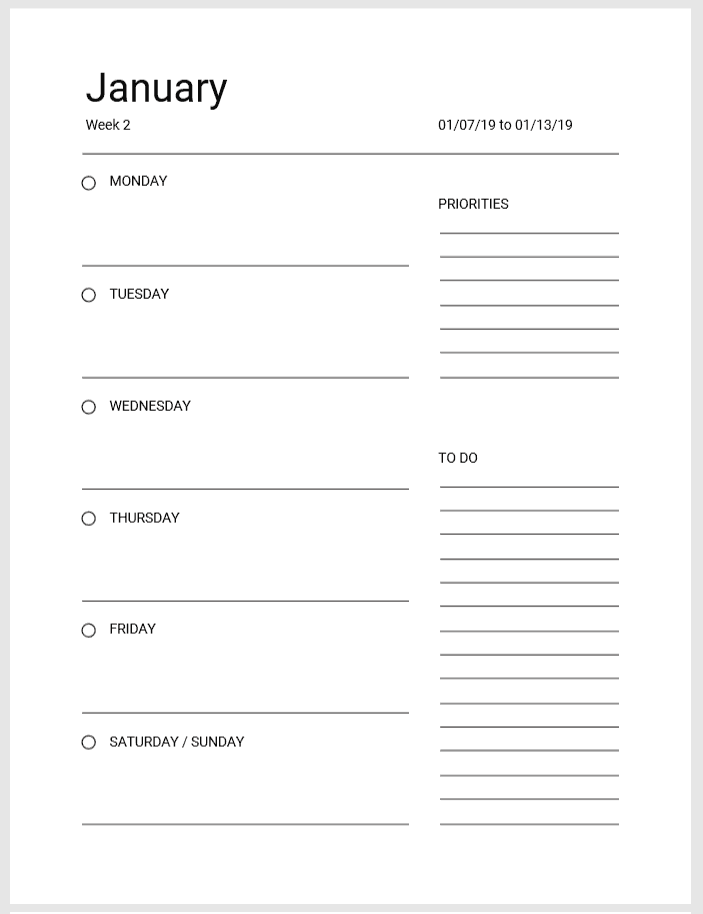 The books have one page on each side for a two page spread. There are 53 pages in each 7.44″ x 9.69″ book so they are the perfect size/weight to carry around with you.
The Designs
I love to play with different designs and have created several. Let's check them out! If you click on the photo it will take you to the shop page.
The Farmhouse Collection
These are for the lovers of rustic, farmhouse charm!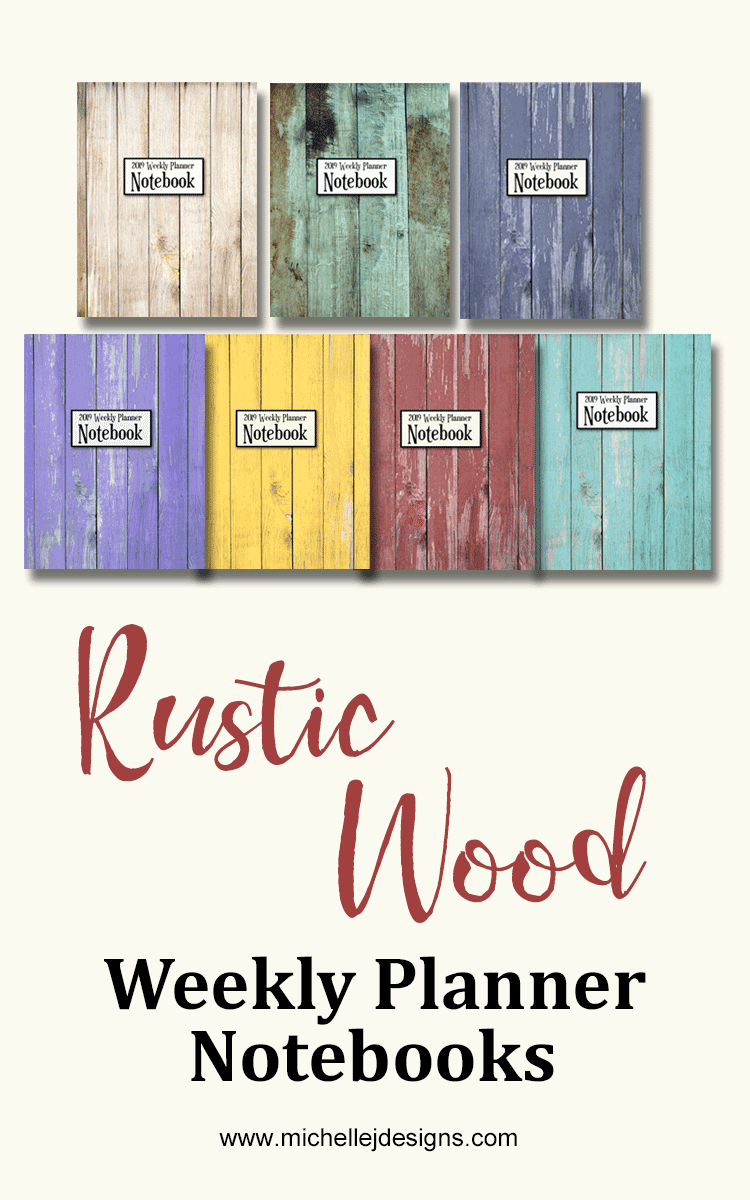 The rustic wood look is so popular. If you love the farmhouse look in your home why not include it to your weekly planner as well. This rustic wood look comes in seven different colors. I am sure you will find one you love!
And if you love farmhouse you probably love roosters! These are the two most popular wood colors paired with the best farmhouse rooster ever! I love the fun floral design. My friend Mary would say they are "cooler than crap!"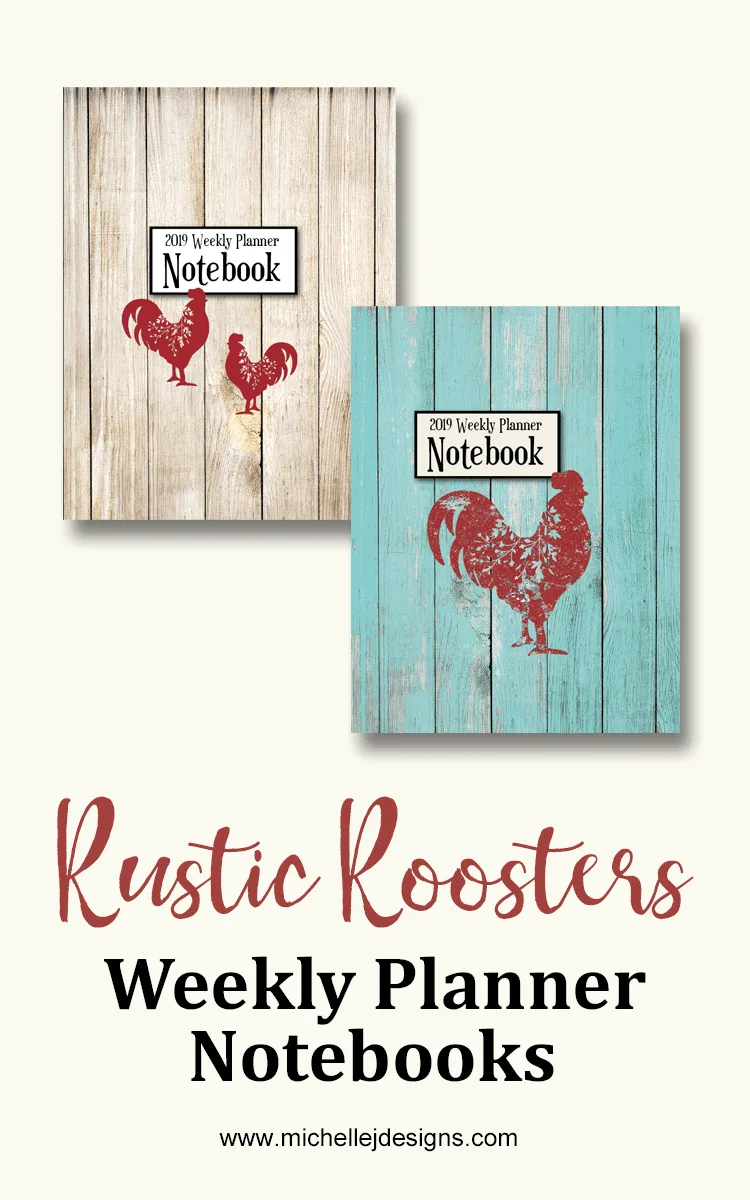 There is one more farmhouse look. If you have been reading the blog for a while you know I love mason jars. I couldn't leave them out so I used one with some pretty wildflowers to compliment the rustic wood background.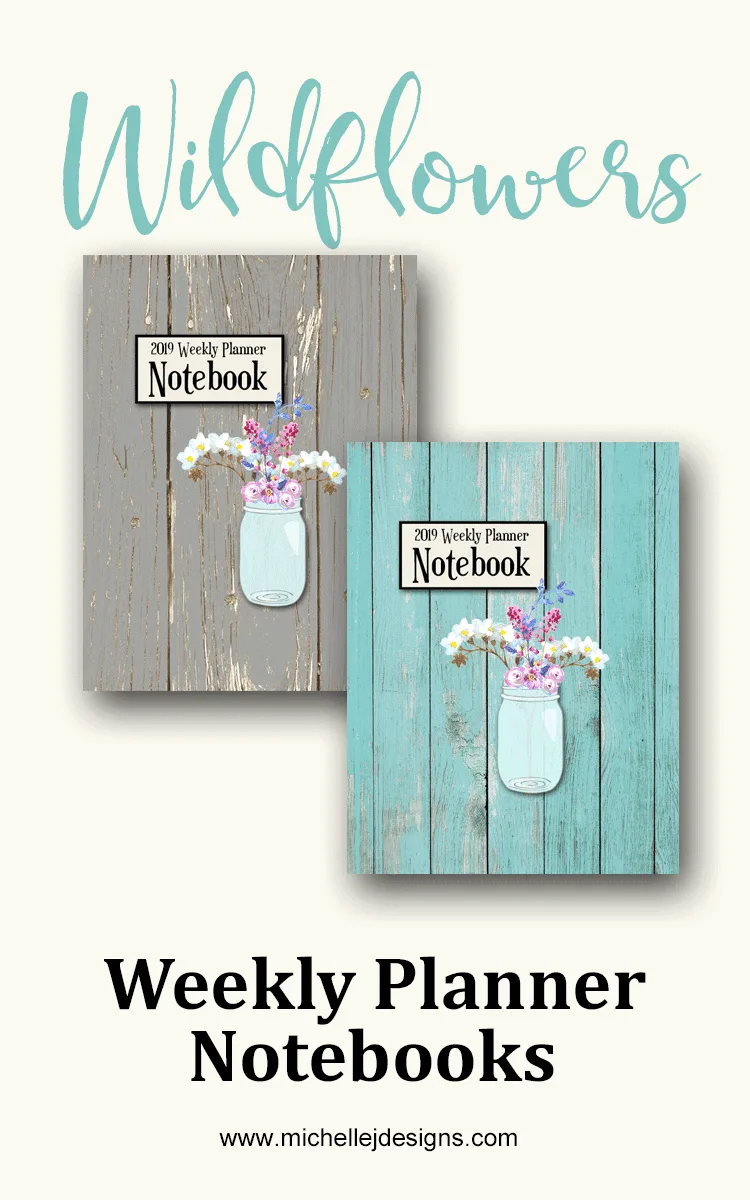 The Floral Collection
I love these colors of teal, red and navy together, don't you? If you aren't so crazy about the rustic, farmhouse look then maybe a floral look is more your style. These weekly planner notebooks are sophisticated, pretty and timeless.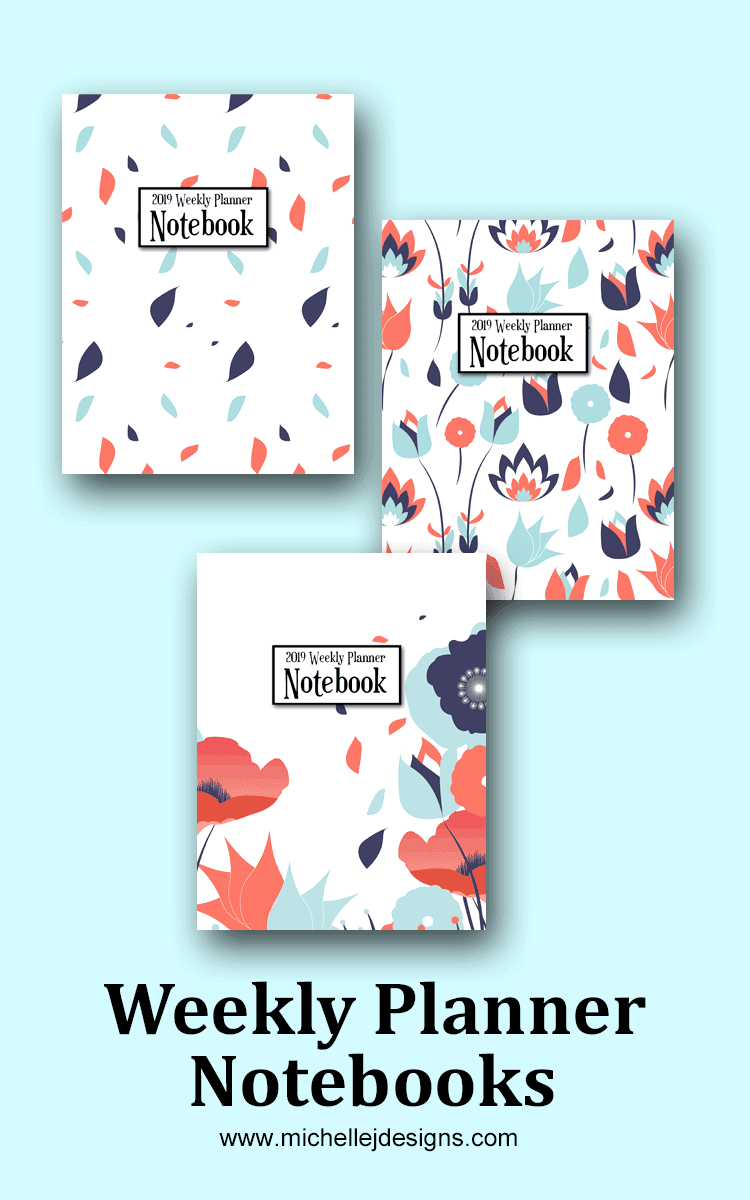 Sugar Skulls
The Day of the Dead or Dia de los Meurtos is celebrated in central and southern Mexico on November 1st and 2nd. It is a celebration for honoring deceased loved ones. The sugar skulls are colorful pieces of art made from sugar and represent a departed soul.
They have become popular in art because they are so colorful and I have created some fancy weekly planner notebooks using the sugar skulls. Aren't they festive?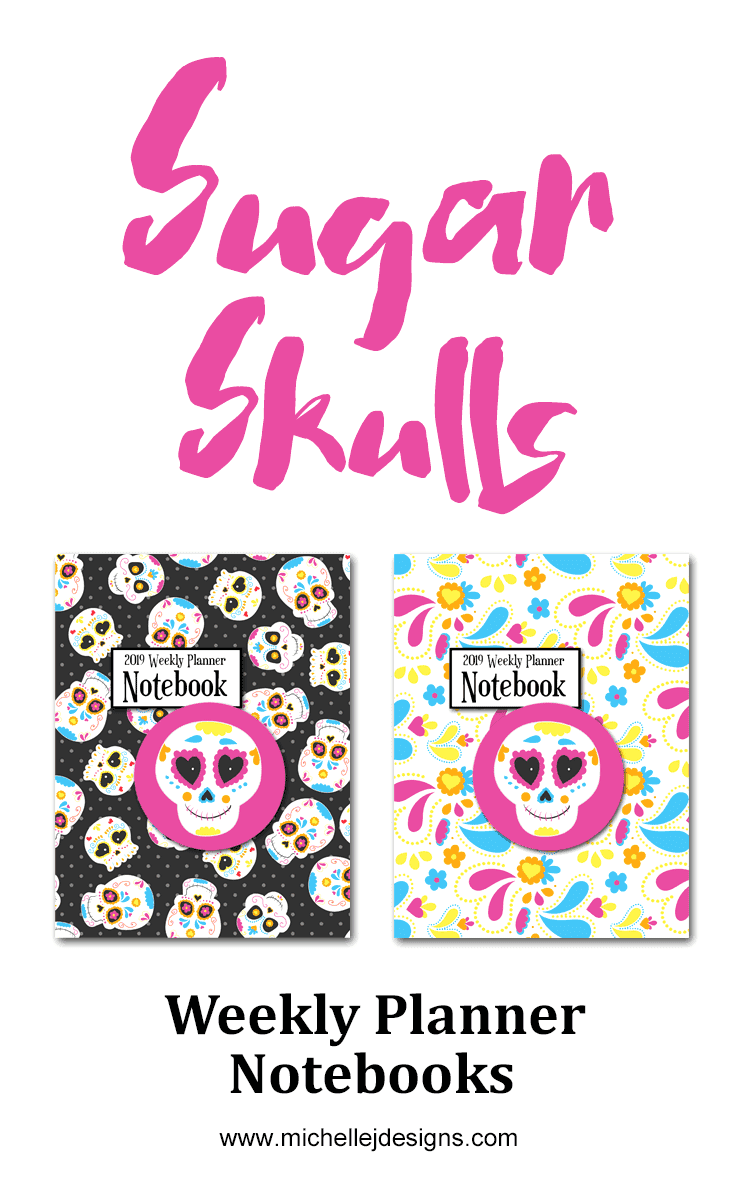 Camping Collection
Wow! Camping. I am not a camper but a lot of my friends camp. I designed this little teardrop camper after my friend Peggy's camper. It is so cute I just want one even though I don't camp. LOL! If you are planning your camping adventures you may want a separate weekly planner notebook. Or you could use this one for everything…plus the camping trips.
I love the arrows and the chalkboard look background.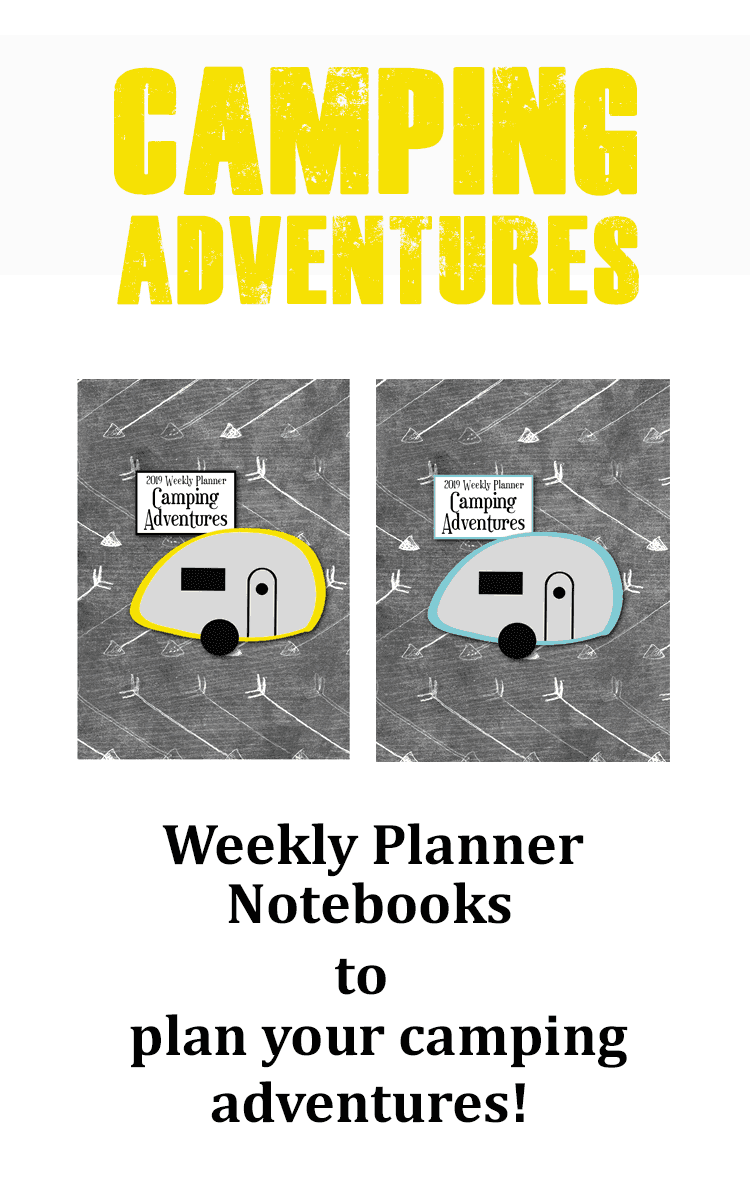 If you love planners and notebooks I hope you will check these out too. They make great gifts too!
College Ruled Composition Books
Camping Notebooks and Journals
Thanks so much for stopping by!
Michelle