How many of you use things you would normally trash or recycle in your crafting? I would think everyone. So are you like me? Do you ask yourself…do I trash it or craft it? I do and sometimes I end up with a big box of junk in my craft room. One time I was saving toilet paper rolls and I couldn't even remember why. I finally got rid of them because…really? How many was I going to need and I know I can always get more.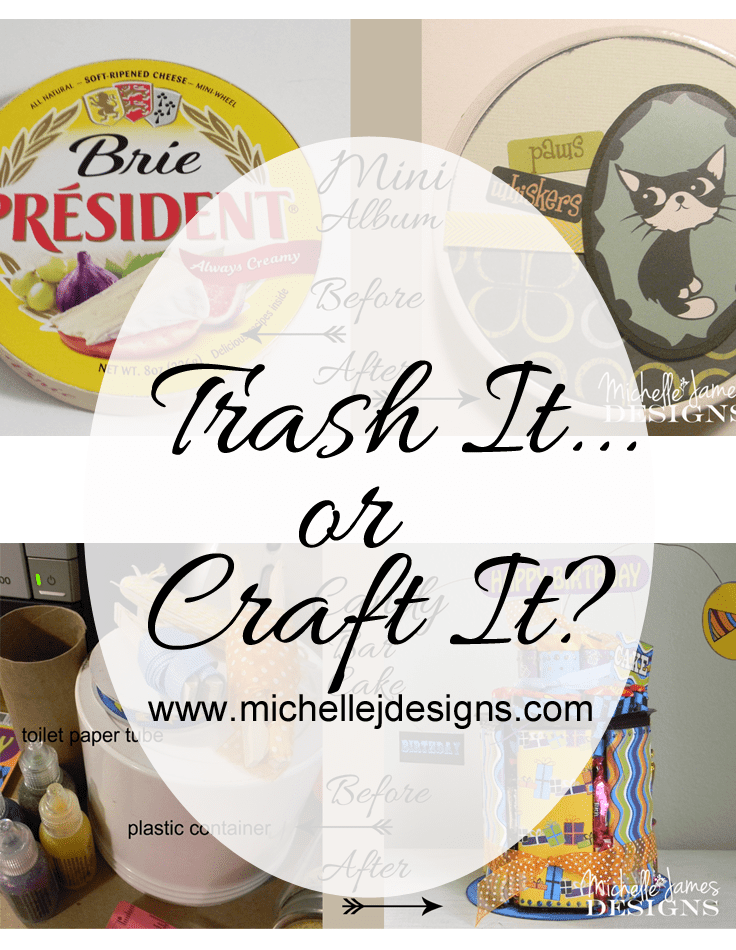 Trash It or Craft It?
That is the question. So, here are a few things I have made using some junk:
I made this frosted vase from a snack container.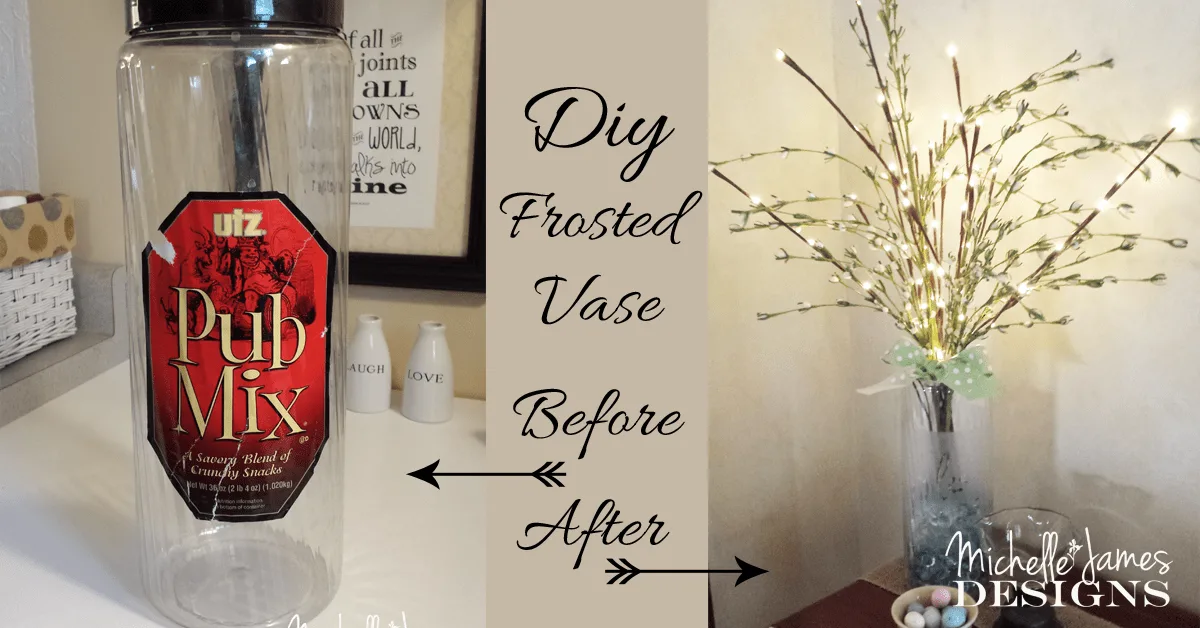 I really like taking something that a normal or non-crafty person sees as trash and making it into something crafty, useful or even pretty. You can use a Brie container to make the cover of a really cute mini album. This one contains pics of our kitties.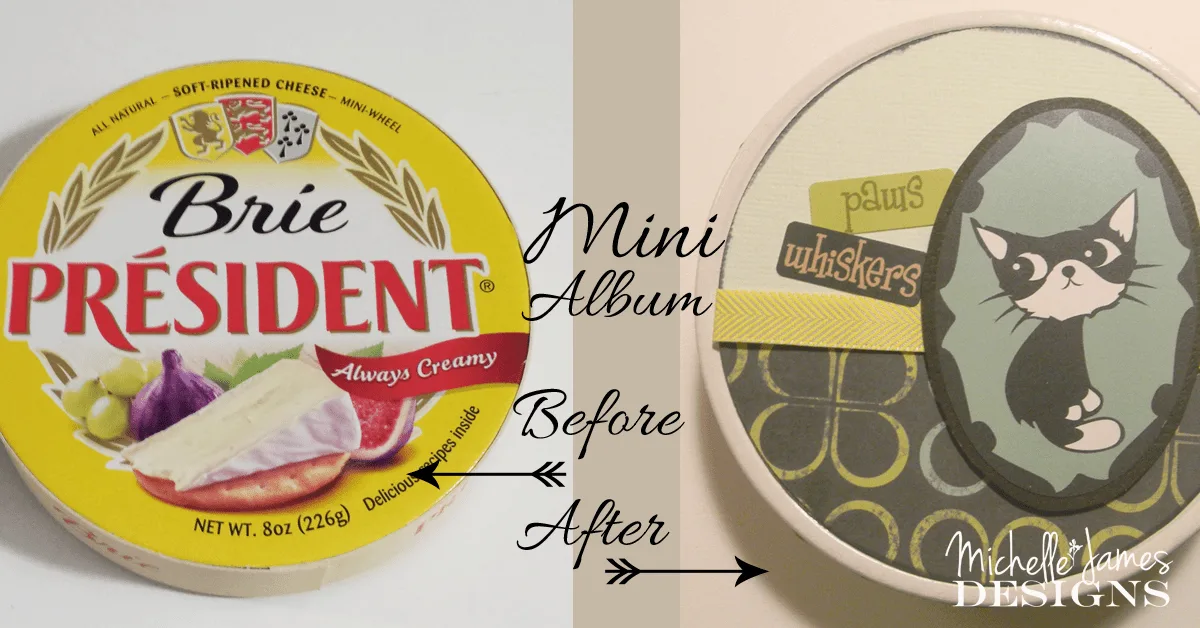 And because it is so cute I have to show some pics of the inside pages. Although they are made from card stock, patterned paper and ribbons and stickers. If you want to see the entire post it is located on my old blog here!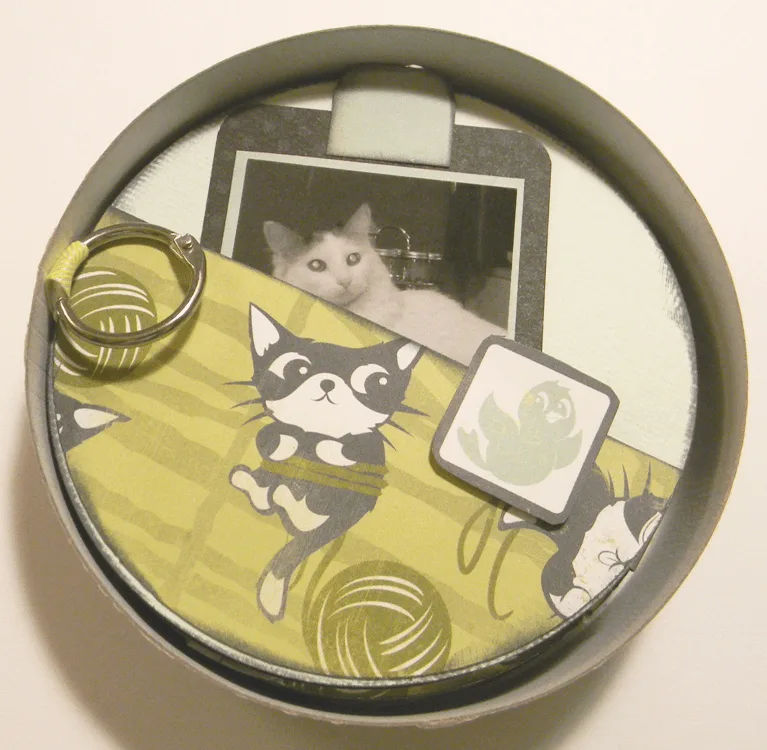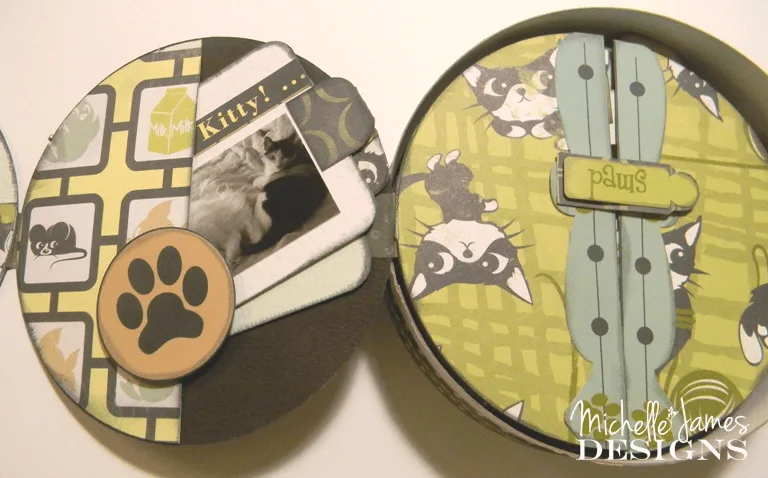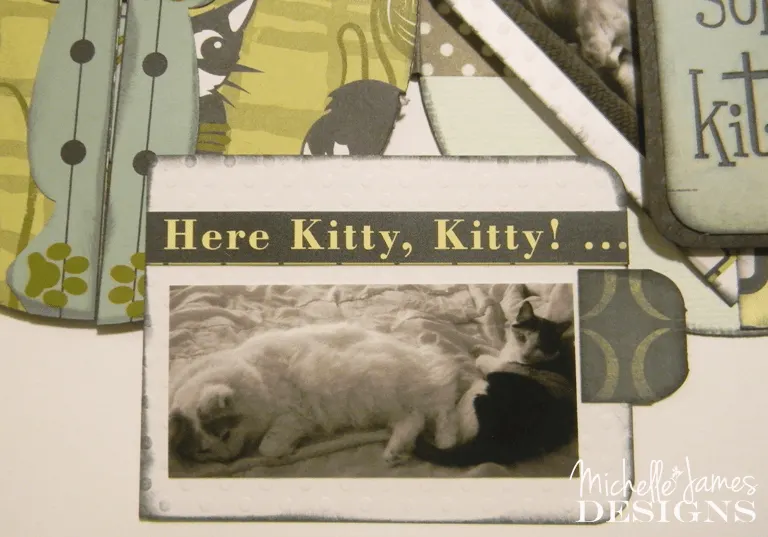 I used an ice cream bucket as a base for a boat warming gift for my brother and his wife when they officially moved onto their boat.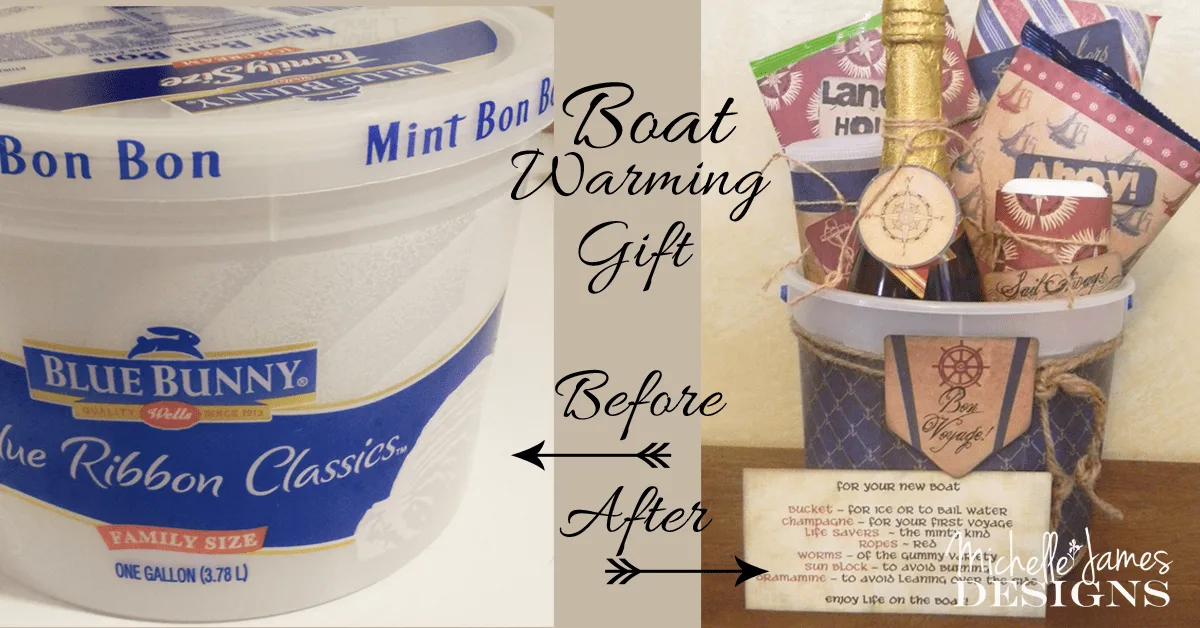 And in this next project I took an old plastic container and a toilet paper tube and used them bases for the awesome candy bar cake.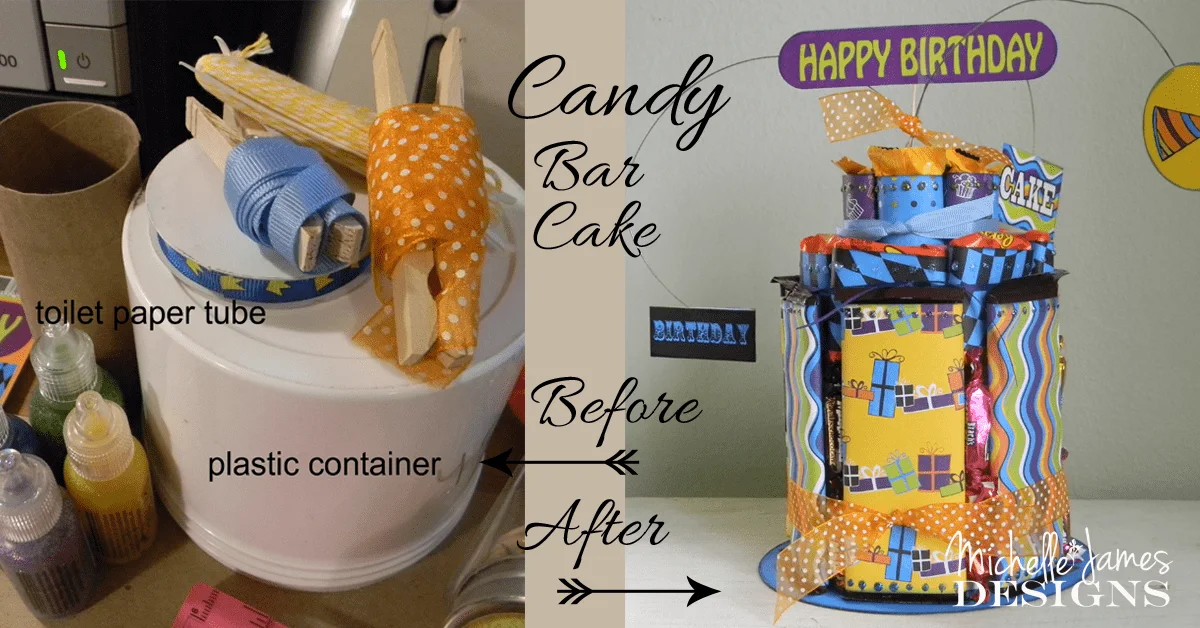 The next sample has an awful picture. I am not even sure where it was taken but my photoshop skills do not come close to fixing it. So, I apologize for it in advance. But I wanted it in the post so you could see that to begin this project I just had a few jars. A salsa jar, a garlic jar, and pickle jar and a nacho cheese jar. Plus I had an old tin Christmas tray. I purchased some drawer pulls at Hobby Lobby and used a little spray paint and…voila! A new organizer tray that I now use in the bathroom.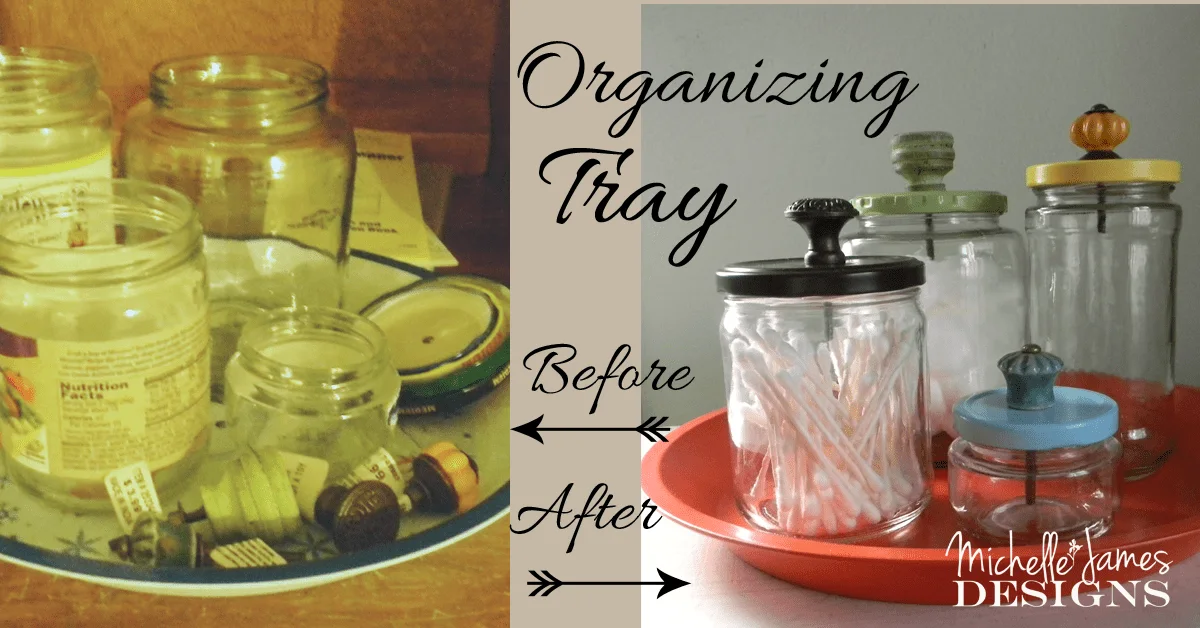 Diaper boxes my friend doesn't need or want to keep worked great as organizational storage boxes.
So what do you think? Do you keep your garbage, junk, or recyclables for your craft projects? If so, what is your favorite item you have used?
I hope you will think twice about throwing it all away!
Thanks for stopping by!
Michelle