I promised in Monday's post debuting the Valentine Printables that I would be back today with some projects you can make. I just love Valentine ideas and sometimes you just can't get enough of them.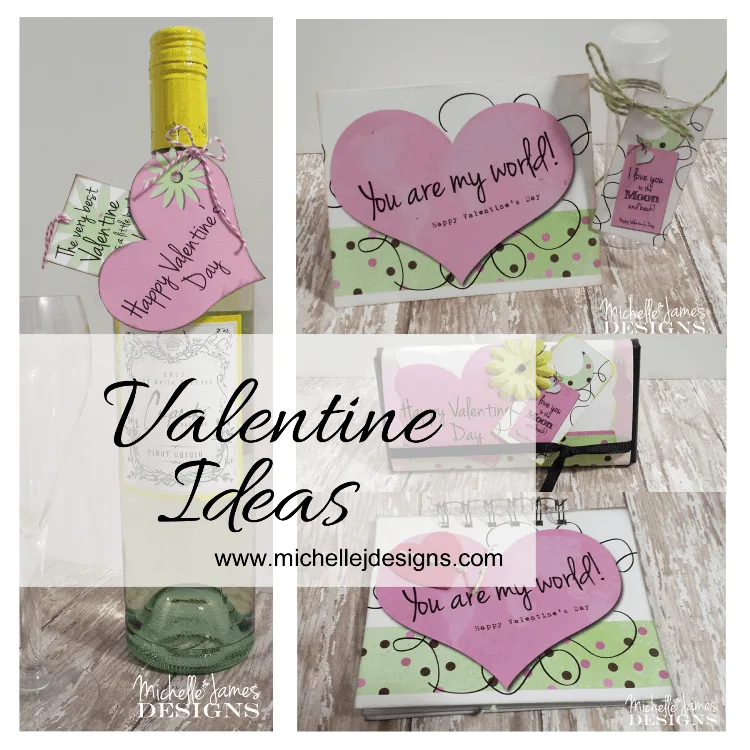 Valentine Ideas
First I am showing the cards and tags. These are exactly what I had in mind when I created the printable.
This first picture shows a small tube, perfect for m&m's or cinnamon red hots, or whatever small candy or item you like. The tube is from SRM Stickers. I love these things. They are just the most fun.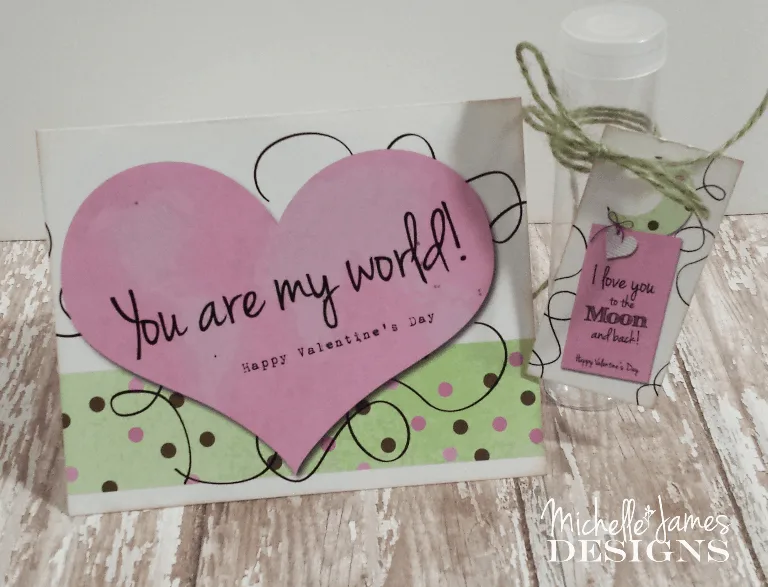 The next picture is the small wine bottle (so cute) with the wine tag and the card to match.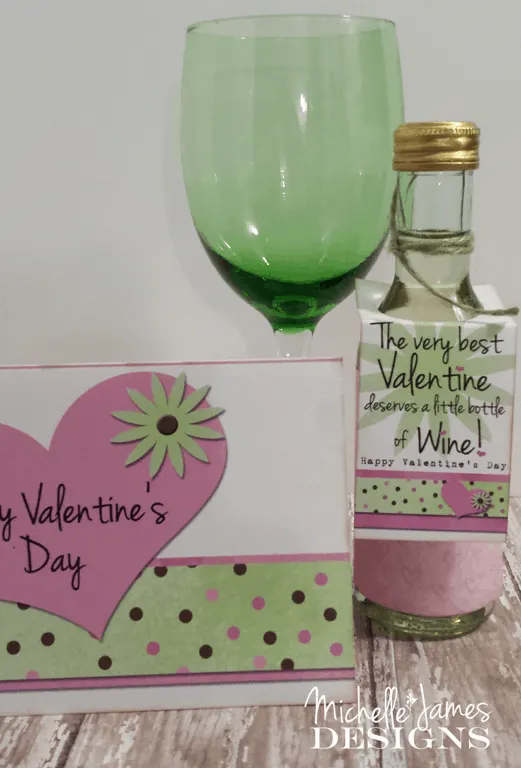 Then I mad a few other things using the cards and tags printables, some white cardstock, a little ribbon and baker's twine and some Moxxie XOXO paper. It is one of their older lines but I use it a lot. I love the pink and green papers from it.
I love mini albums so I created this one using the two card pieces as the front and back covers and one of the tags as a small embellishment hanging inside.
Front Cover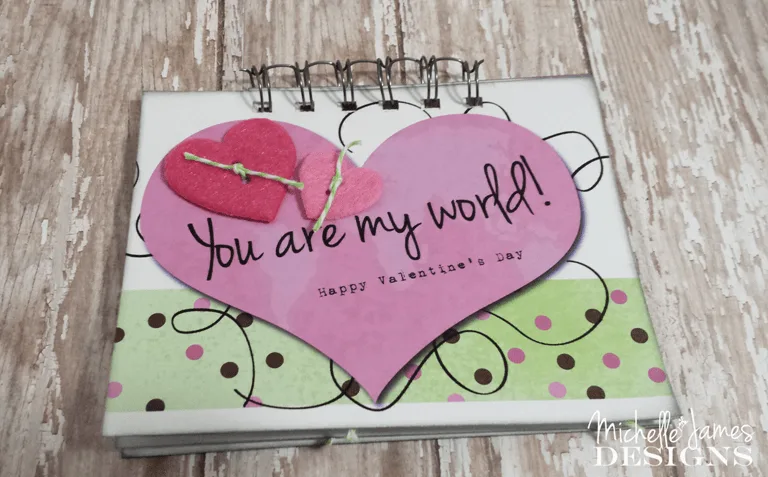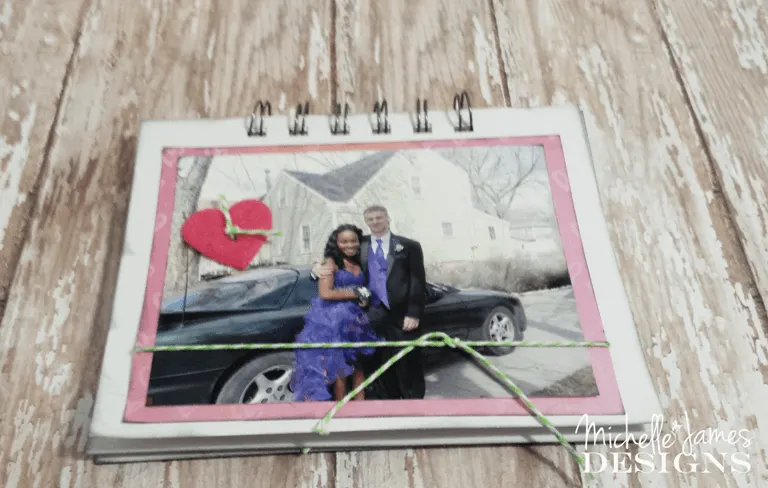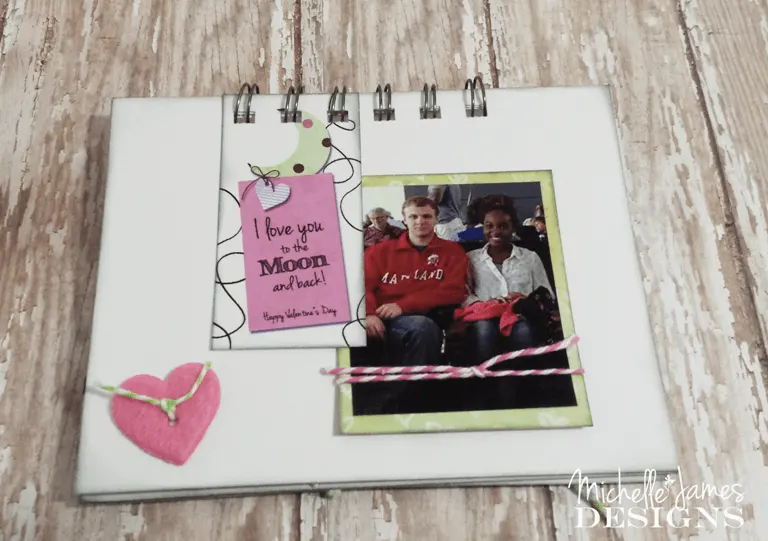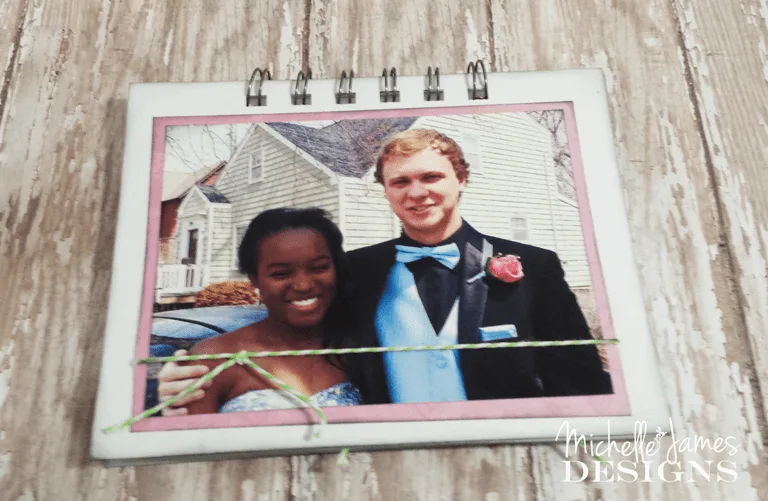 I made another wine tag using one of the hearts. I created a pocket on the back for the smaller tag to fit into to
.
I had this fun tin and I cut the card down to fit right in the window.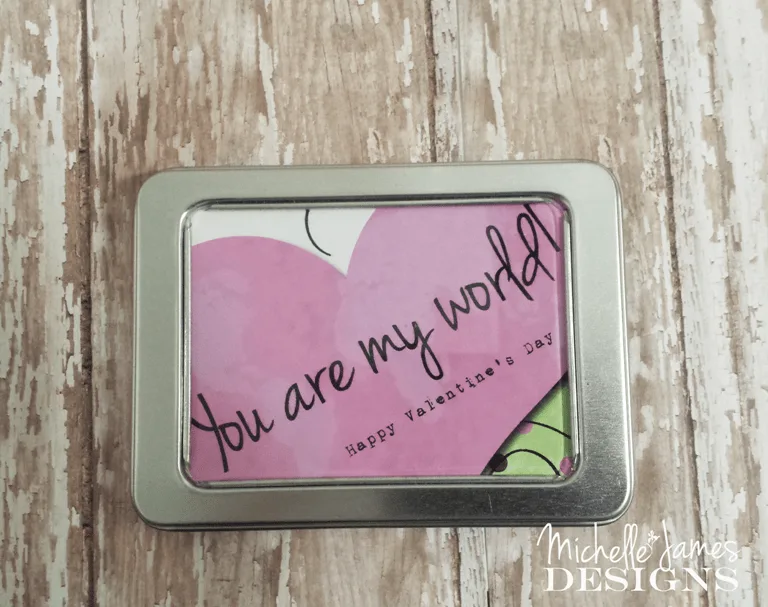 I covered a dark chocolate candy bar with the pink patterned paper then cut the edges of the card with my scallop blade for my Paper Trimmer
and wrapped the pink and the card around the candy bar. Then I added some ribbon, the flower and the small tag. Super fun!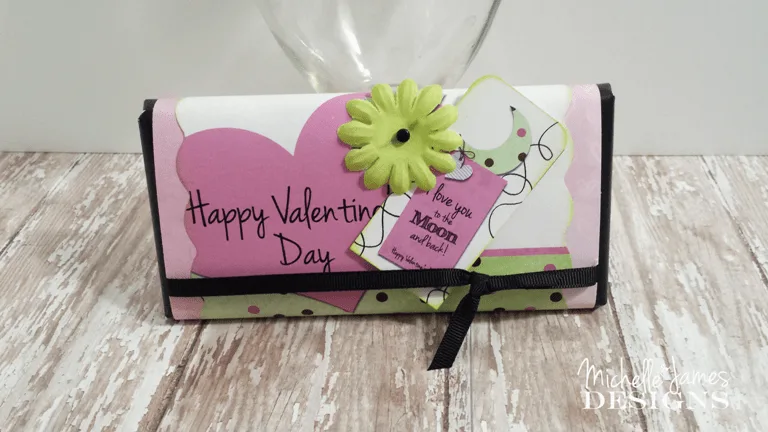 I hope you liked these ideas and I would love to see some things you make with the printables. You can share them on my Facebook page timeline! That would be fun.
Thanks so much for stopping by!
Michelle