Hello and welcome back. Today I have a Valentine Word Search printable for you. I am excited about it and can't wait to share.
I am also sharing an invitation that you can print and send to celebrate "Galentine's Day". Have you heard of this? It started with the TV show Parks and Recreation. Leslie Knope, a character from the show, celebrated her "gal" friends on February 13th! I love it.
So, in a nut shell, this post is all about two, really fun printables.
Let's get started!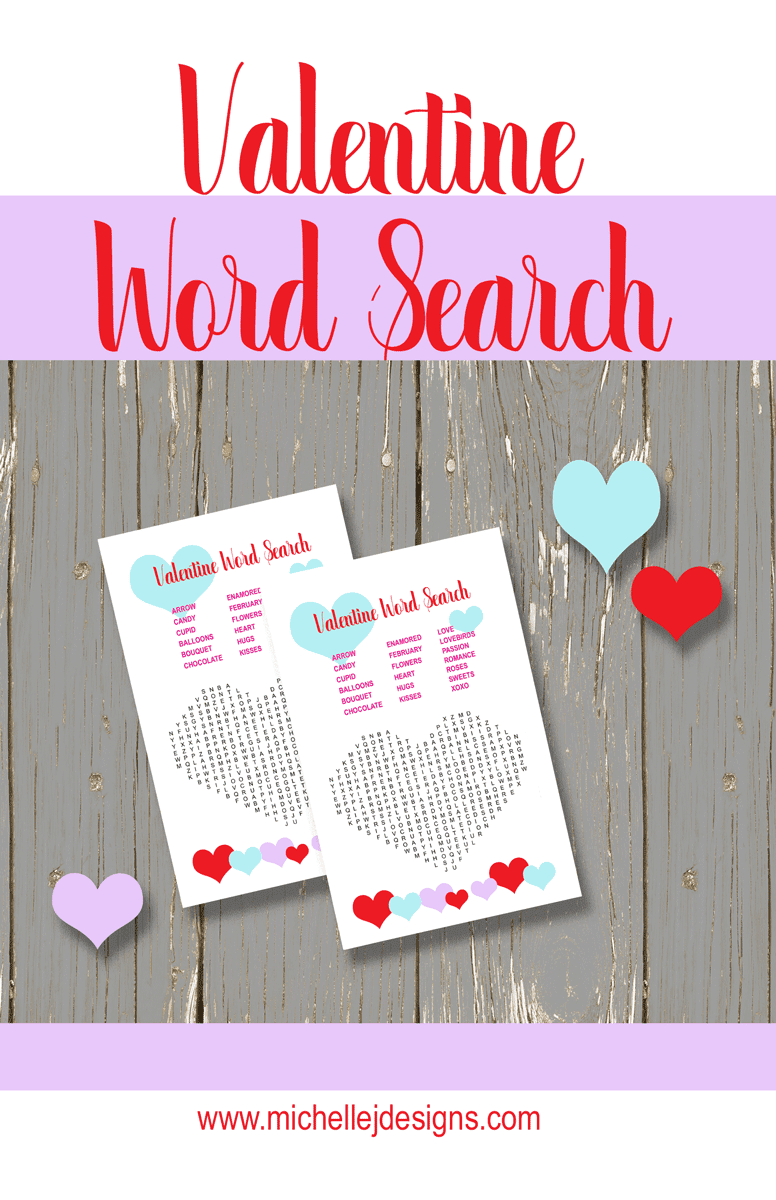 Valentine Word Search Printable
Who doesn't love a good word search? My Grinch inspired word search is very popular during the holidays and I hope this Valentine word search printable is just as popular!
It includes some fun words like Enamored and Romance. LOL! I hope you enjoy it.
You can find it in my free resource library.
The file includes pdf, png and jpg files with two word searches on the page so no paper gets wasted.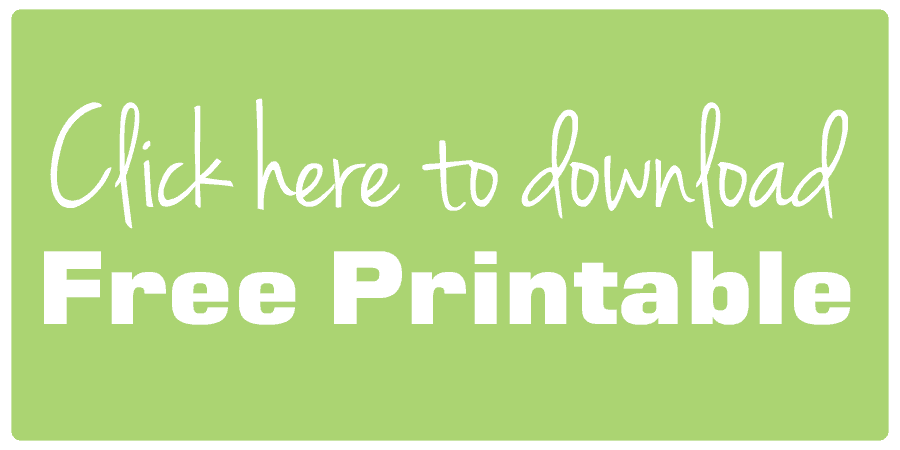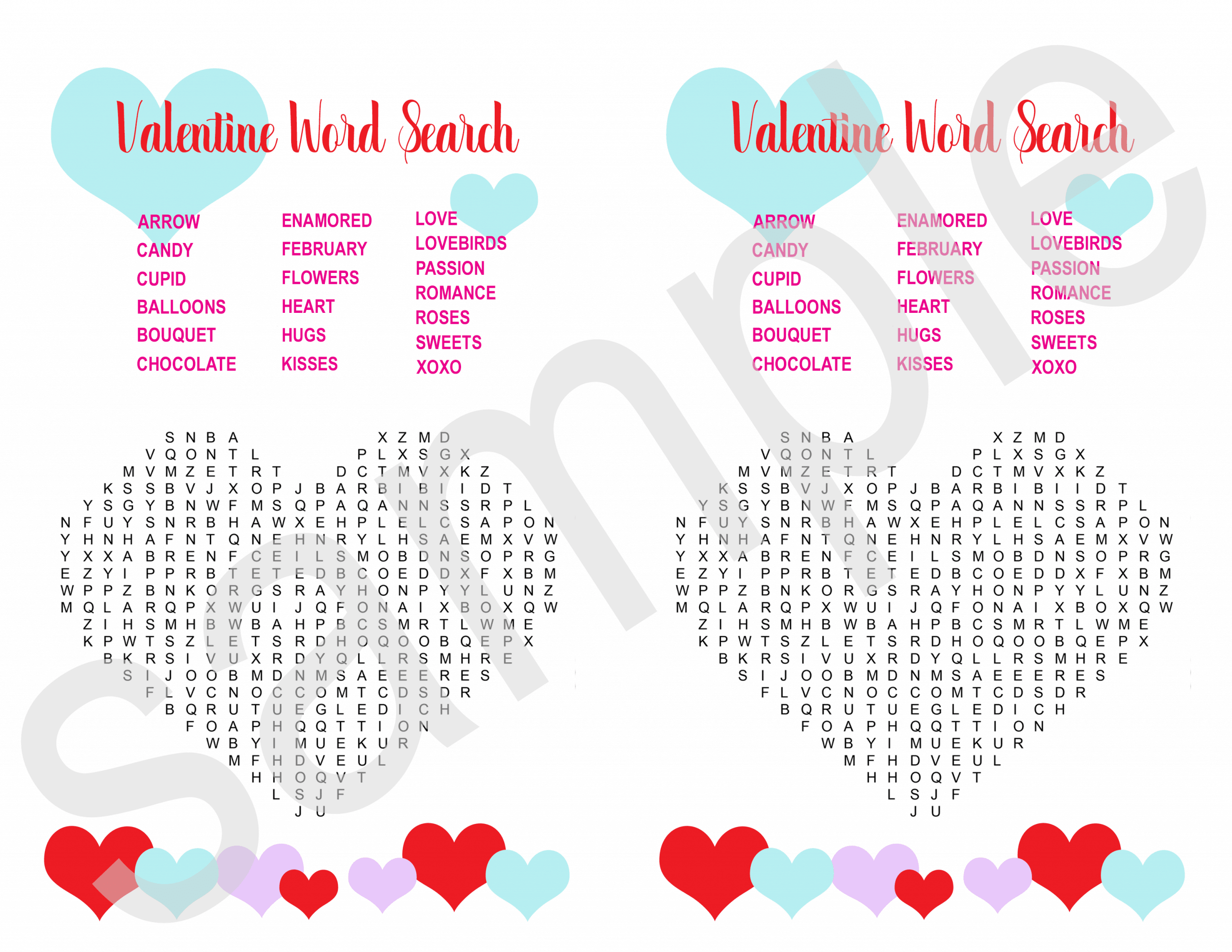 Galentine's Day Celebration Invitation
How many of you are familiar with Galentine's Day? If you have ever watched Parks and Recreation then you know it is a day for "ladies celebrating ladies". Basically a day to celebrate your friends.
Here is a fun clip of Leslie Knope explaining the holiday and part of their celebration at JJ's Diner. I love this show.
This year I am actually sending an invite to my besties to invite them to a fun Galentine's Day celebration. February 13th is a Thursday so we aren't going to breakfast but it will be just as fun.
I created an invitation and I am adding it to the resource library as a free download. You can use it to send or give out to your girlfriends and have a celebration of your own.
The watercolor design with the large heart is so pretty. Your friends will love it.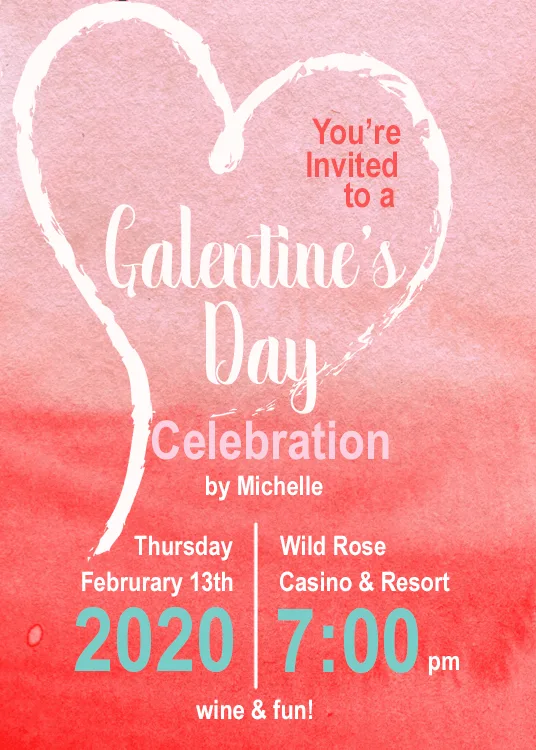 This is my invitation. The download version is blank from "celebration" down except for the white line in the middle. This way you can add your own text with your own details for your own event.
This is not an editable pdf but you can add text with a free program like Canva.
I hopped on Canva and created a tutorial to show you how to add text if you have never used Canva. It is easy to do.
Watch the step-by-step video tutorial below.

The file is the same as the Valentine word search printable. It will print two per page and the invitations are each 5 x 7. All you need to do is trim around the edges of the invitation and mail or hand them out.
Easy peasy right?
To download the invitation head over to the resource library page. You will find it in the printables for your home section.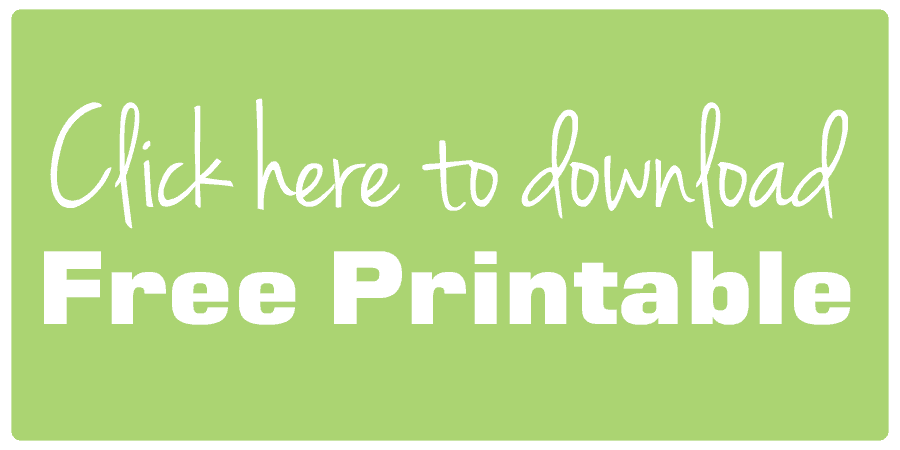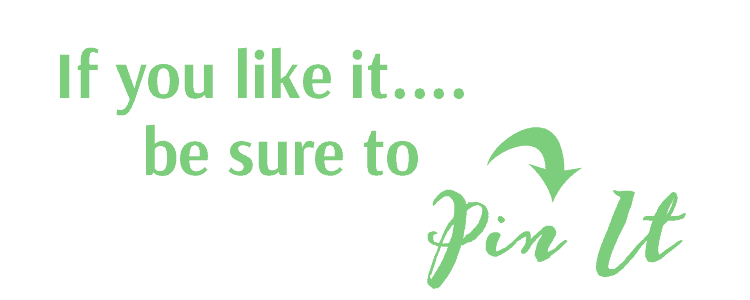 Thanks so much for stopping by!
Michelle