Fall Decor Wall Art
Every house needs wall art right? Why not switch it out for the seasons and include some nice fall wall art.
My favorites of these are the mason jar decor and the be thankful sign. I may have to splurge for the sign. I have made similar mason jar projects in my classes and they turned out super cute. They have such farmhouse charm and you can place any kind of foliage or flowers in them. This would really work for all seasons.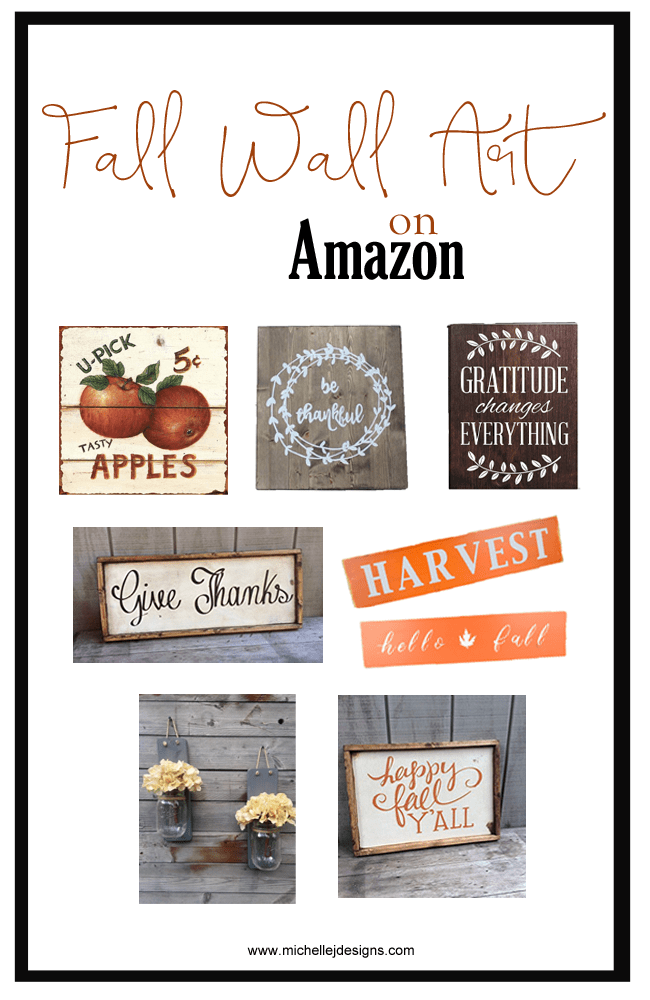 U-Pick Apples Sign I Be Thankful Sign I Gratitude Changes Everything Sign
Give Thanks Sign I Harvest Sign I Hello Fall Sign
Mason Jar Decor I Happy Fall Y'all Sign
Next up…fall pillows and throws.