Fall Decor Wreaths And Garland
I don't have a mantel or even a good shelf for garland but I do love the orange berries. And I have already ordered the little acorns. They are adorable and will be so cute around the pumpkins.
My favorite wreath is the first one…the Bay Leaf Wreath. I just love everything about it.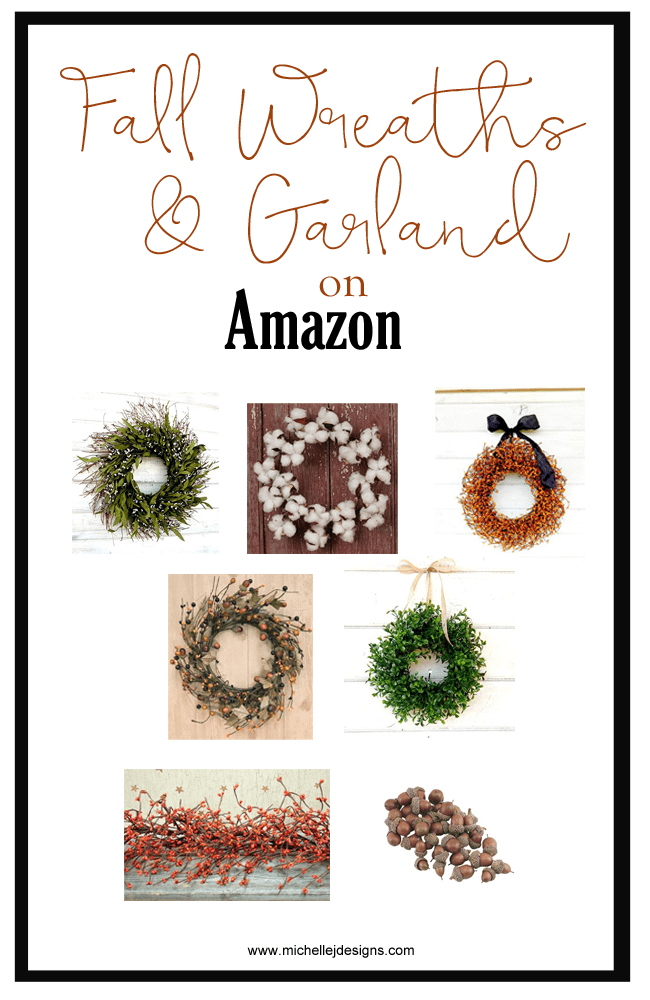 Bay Leaf Wreath I Cotton Ball Wreath I Orange Berry Wreath I Acorn Wreath
Mini Boxwood Wreath I Berry Garland I Acorns
Next up…fall display items.