Fall Decor Display Items
Update: Some of the products are no longer available so the affiliate link has been removed.
I wasn't really sure what to call these but they are what holds the fall decor display together. I love the wagon. It is not huge and would be so cute on the desk we have in the living room but I really think my absolute favorite is the 3 tier wire basket. I just love the farmhouse look to that. It would also be nice at family gatherings for food items on a buffet and a lot more!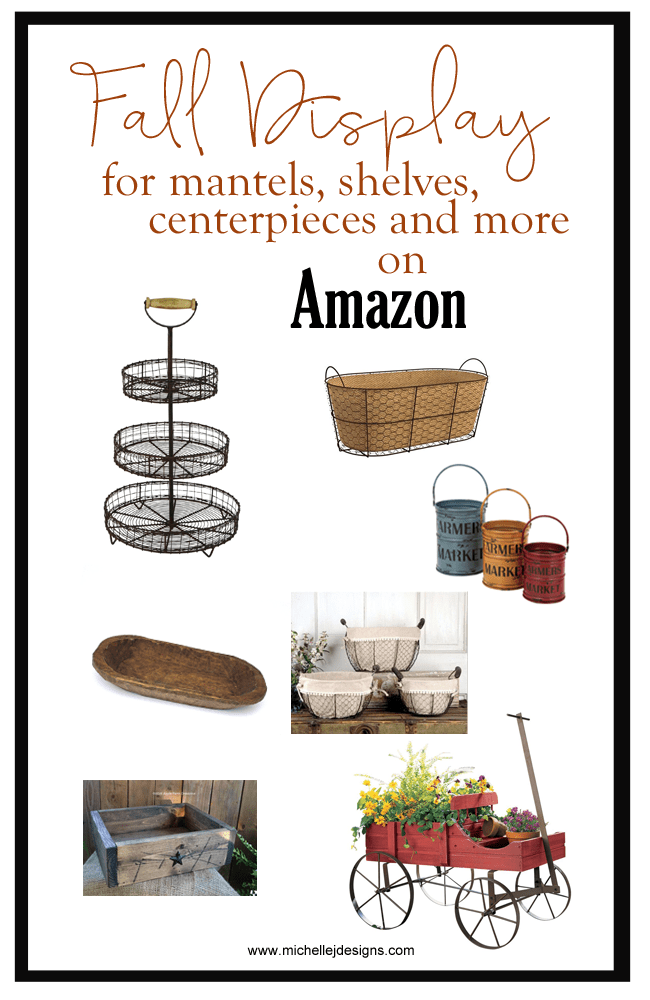 3 Tier Wire Basket I Farmhouse Bushel Basket I Thick Wooden Bread Bowl I Set of 3 Wire Baskets
Set of 3 Metal Baskets I Barn Star Valet Tray I Amish Wagon
So there you have it! Some fun fall decor for you home. I can't wait to start decorating. I think I will start some diy projects and purchasing next week!
Happy upcoming fall/holiday season! Thanks so much for stopping by.
MIchelle