Have I mentioned that I love this blogging thing? Today I am writing about some amazing products I received from Afloral.com I am so lucky to have the opportunity to get these things in exchange for writing this post. It is crazy and I love it. I am going to show you some easy and awesome decor ideas with my products from Afloral.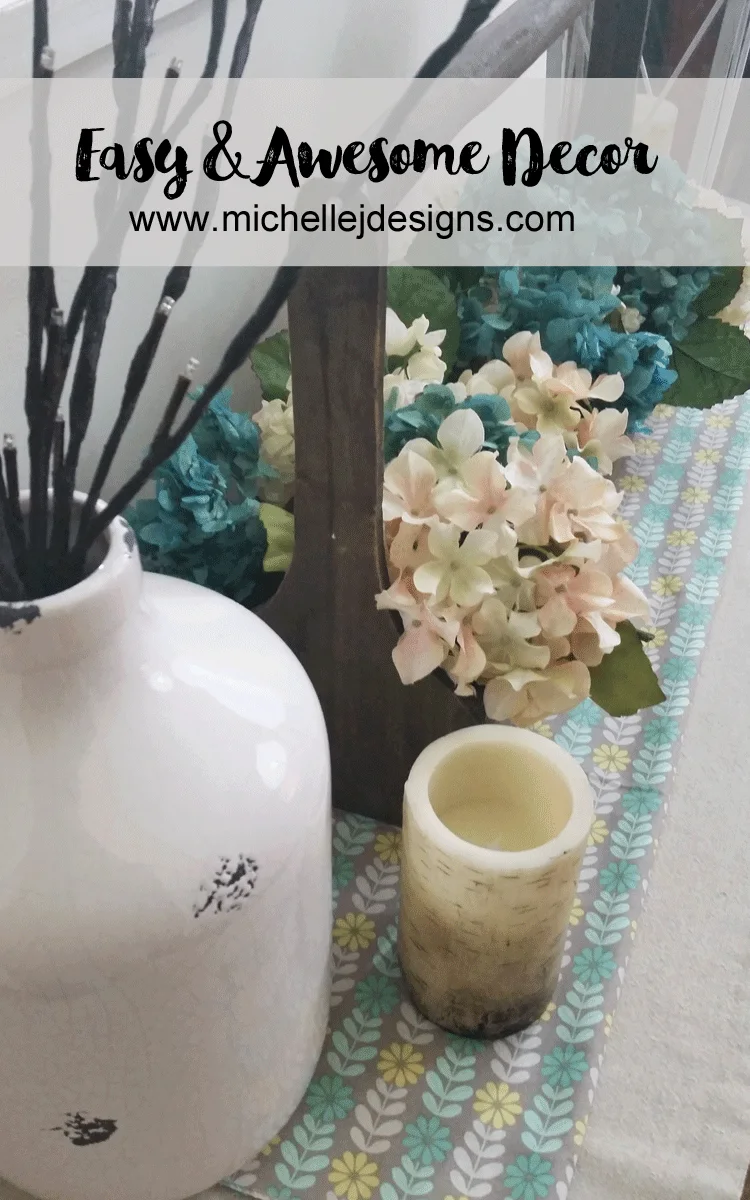 Easy Home Decor Ideas
It was like Christmas all over again when my boxes from Afloral arrived. I was so excited. The items were beautiful too. They were so nice to let me choose a few things to write about.
As you know I have been incorporating farmhouse decor into my house little by little. I have been primarily using items that I make over from thrift stores or garage sales but this time I got to pick out new things. That is always fun too! Right?
I received four items:
A ceramic jug with a crackle finish. Photo courtesy of Afloral.com. This vase is 11″ tall and I love it. There is also a smaller version available but I wanted this guy. The crackle finish is so cool.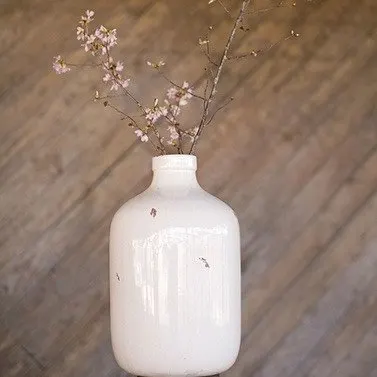 Dried Teal Hydrangeas. Photo courtesy of Afloral.com. I always swoon over photos of hydrangeas used in home decor. I just love them. So I wondered if I could get some and make a swoon worthy photo too.
These things are gorgeous but fragile. I tried to fluff them a little bit as they were a little smushy from shipping but I was scared to death they would break apart. They are so pretty I did not do too much to them.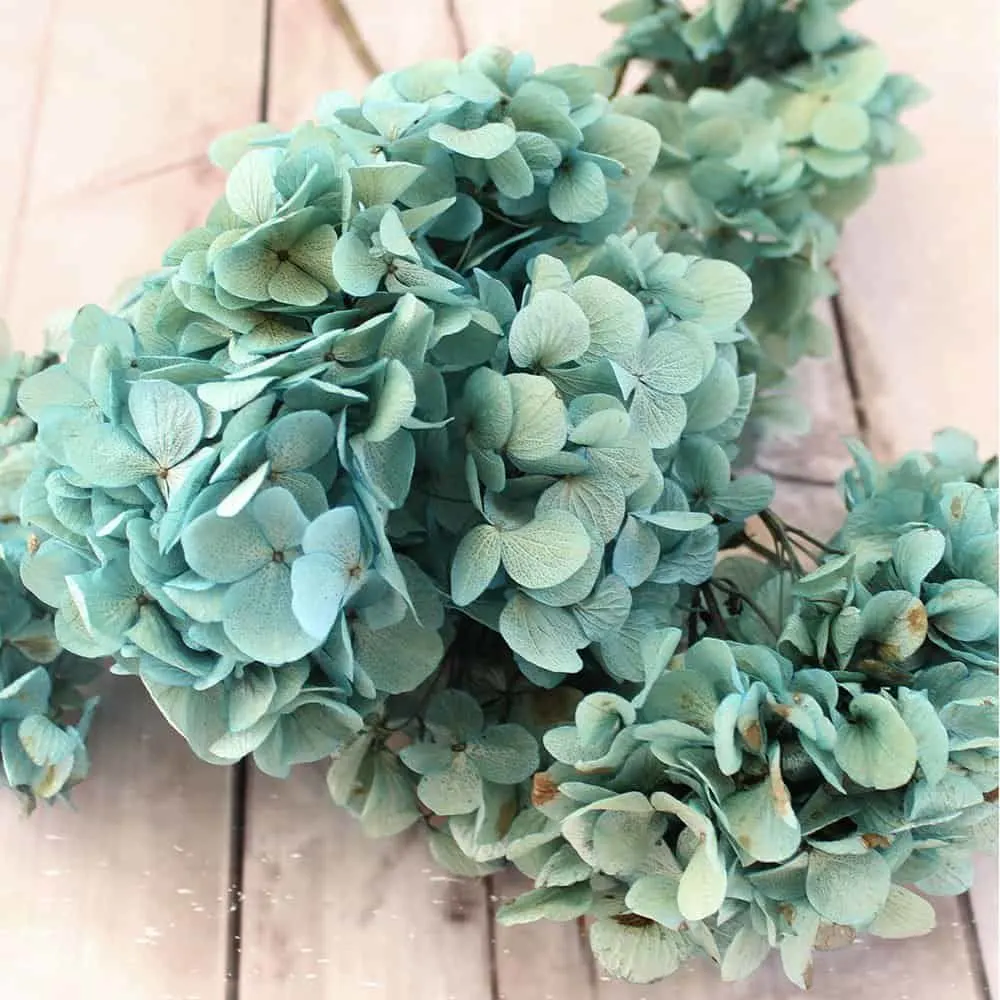 I also received the wooden tool box that is shown in my photos. It is the coolest thing ever and it also came with two smaller wooden boxes that fit inside the large one. I do not see it on their site right now so it may be out of stock.
Then the last thing I chose but did not write about in this post is this metal cake stand. It didn't quite go with this post but I will definitely be using it in future posts. I love it. Again, photo courtesy of Afloral.com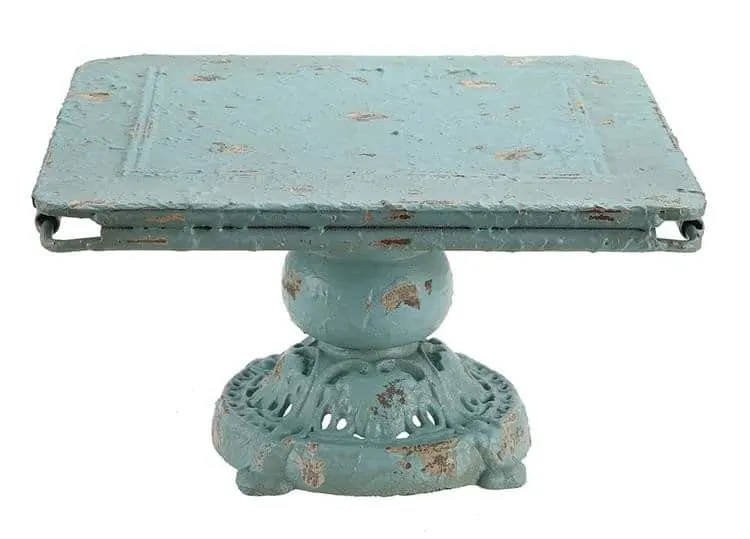 Combining Products To Create Easy Decor Ideas
If you are like me you shop for things that pretty much go together. I was able to combine the flowers, the larger wooden tool box and the ceramic vase to make this easy decor display.
I added some silk hydrangeas to the teal flowers and simply arranged them in the wooden box. Now I am the world's worst flower arranger. I really am terrible at it. So I arranged and re-arranged until I thought it looked good. It wasn't hard. I just don't have a good talent or eye for it. I am not sure what is wrong with me but I managed to come up with something pretty nice. At least I think so.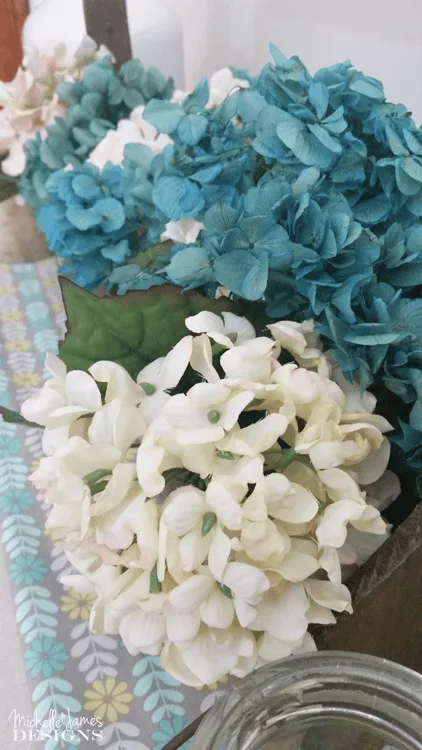 The ceramic vase is perfect for my branch lights and looks great next to the wooden box. This photos shows the crackle finish and how pretty it is.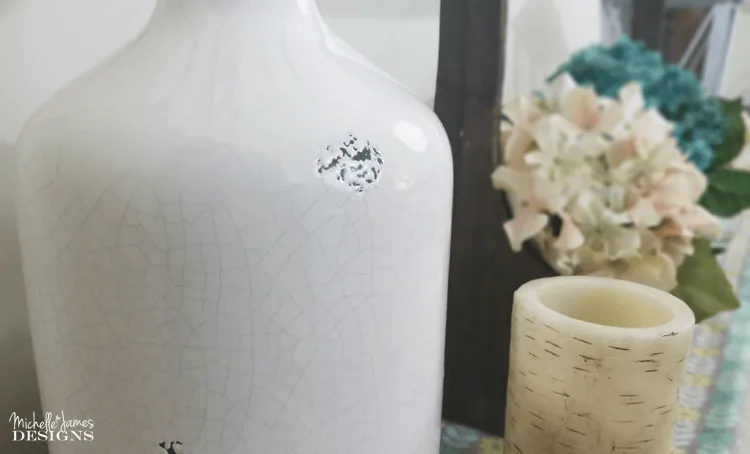 The flame-less candle, the lantern and a small jar were my contributions. I placed them onto a piece of fabric I picked up on clearance to help bring the colors together and add a little more "umph" to the whole thing. It think it all came together nicely for an amateur. What do you think?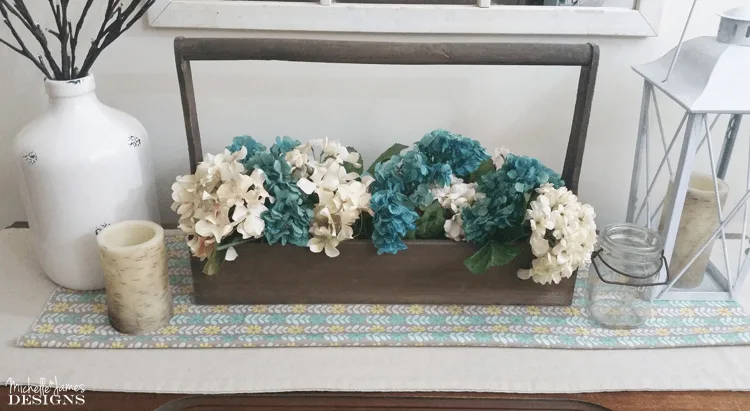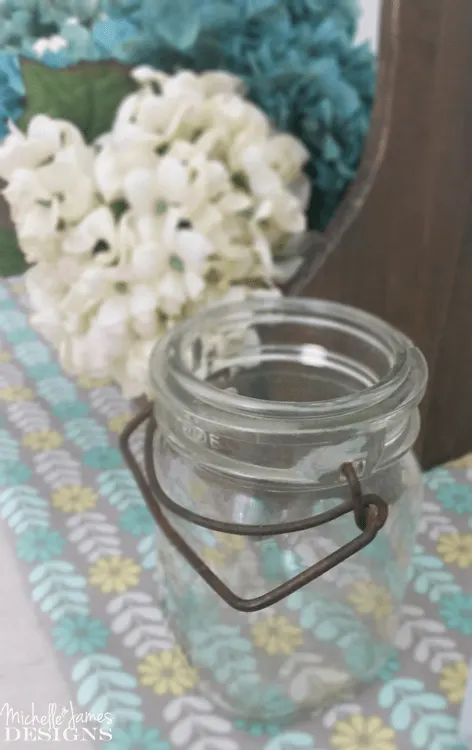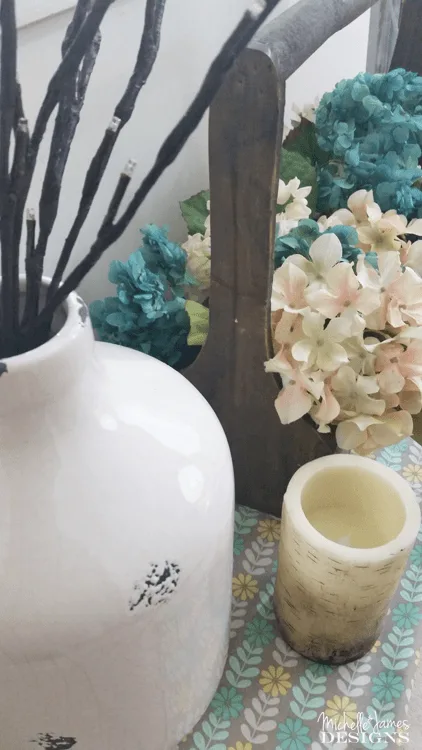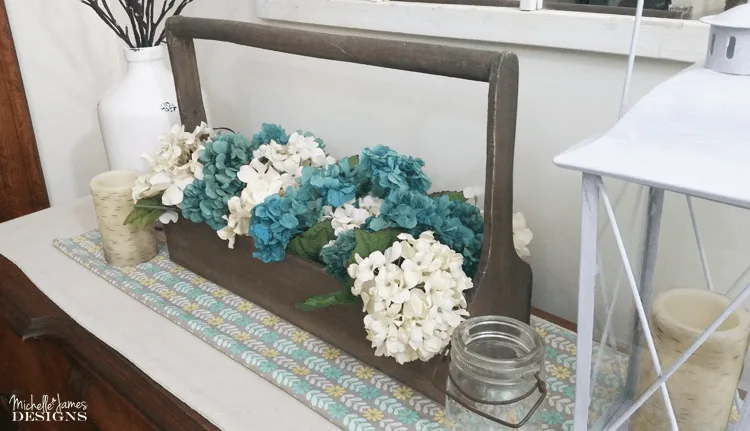 Thanks so much for stopping by! Please take a look around and stay a while! I appreciate it.
Michelle