Hi! These ceramic milk cans were from yet another successful thrift store run. Peggy was with me and she spotted the first one then we looked around for others that were similar. The key is make sure they are smooth. The exception was the word MILK. That was perfect. But if there are geese or flowers and they are raised, you won't really be able to ever get rid of that design. These were perfect.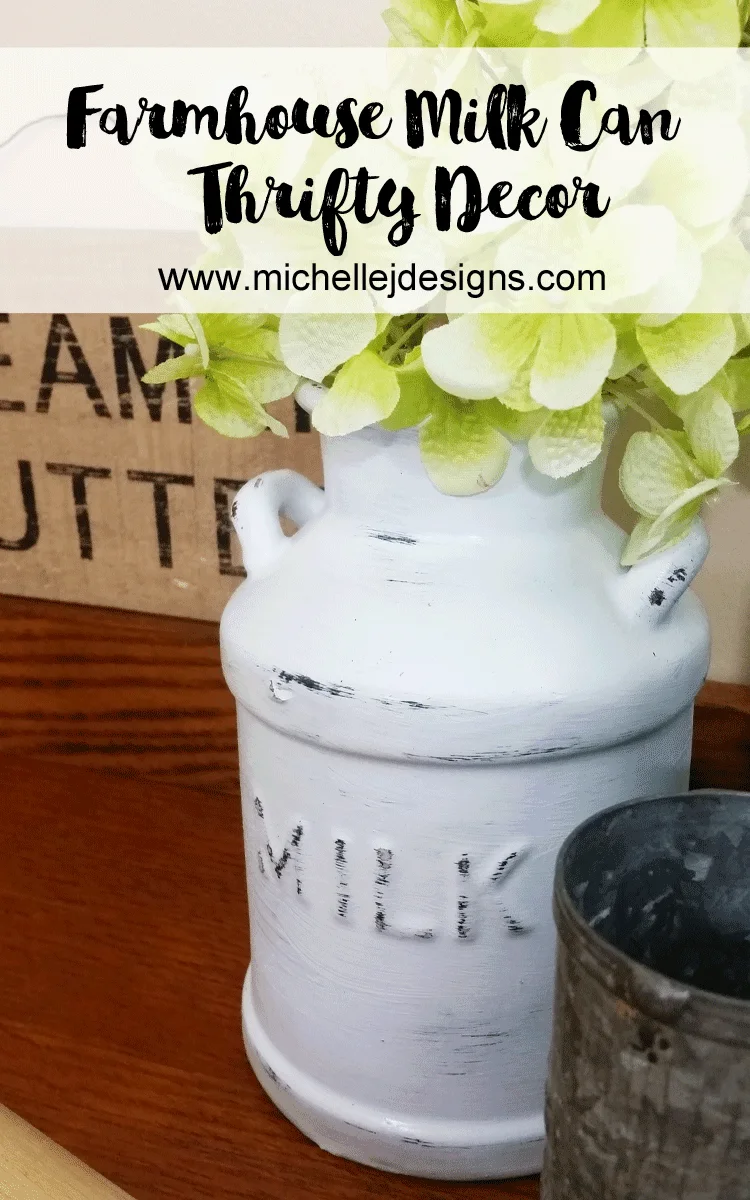 Transforming the Milk Cans
This is how these guys looked when we found them.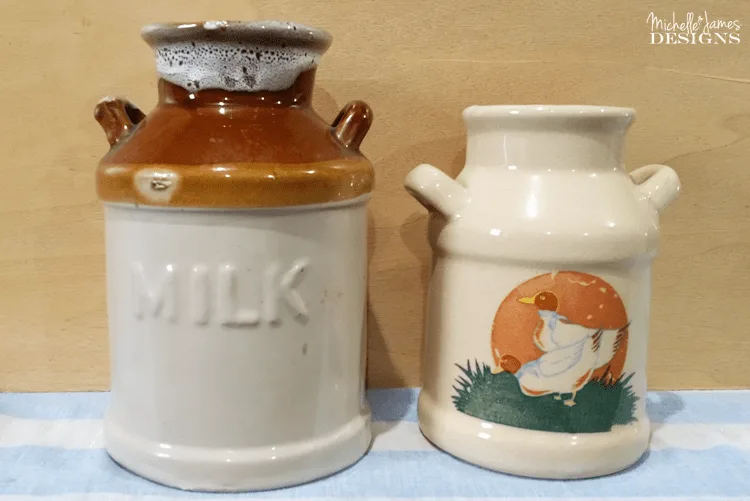 Seriously? I would never take these home and use them "as is" but look beyond the ugly. Remember, Peggy told me that when she found this Farmhouse Fresh Wood and Metal "Vase". It really is great advice when you are in the thrift store. Most things in there are horribly ugly. That is why they are there in the first place. You have to look beyond that into what they could be.
The farmhouse look made popular by the HGTV show Fixer Upper with Chip and Joanna Gaines is still going strong and they sell this sort of decor in their shop. I got these two pieces for $2 I think and used a little paint to make them super cute and perfect for my farmhouse kitchen in the making.
The Painting Process
I have included some affiliate links for your convenience. You can see my full disclosure here.
I like the distressed look and most of the farmhouse pieces include some distressing and chippy-ness. In order to achieve the look I needed to be able to sand off the top layer of paint and reveal a color underneath. I usually choose black as my base color. This was Rust Oleum black paint/primer.
I painted both milk cans with the black spray paint first.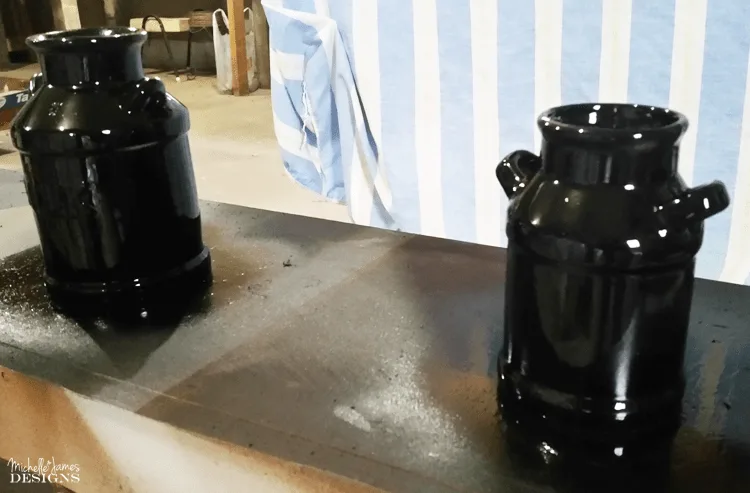 They are still wet in the above photo so they look really shiny.
When the black paint was completely dry, I brushed on a couple of layers of white, gave them a light sanding for some of the black paint to show through then sprayed a glossy clear coat on top. I used Fusion Lamp White for this step.
The Final Farmhouse Look
This is how they came out. They are so perfect and I am pleased as punch!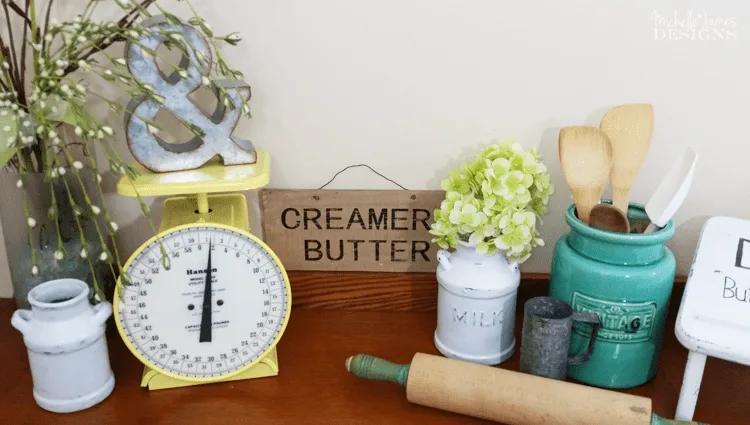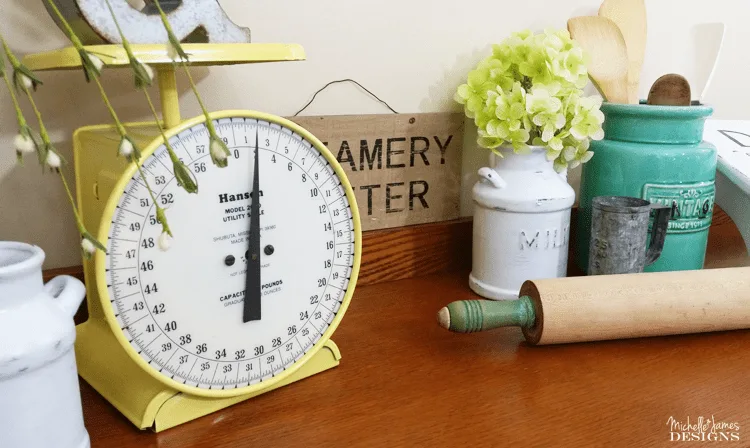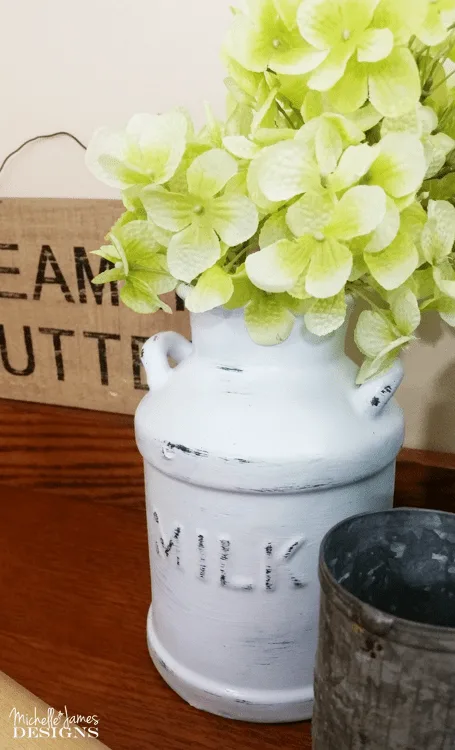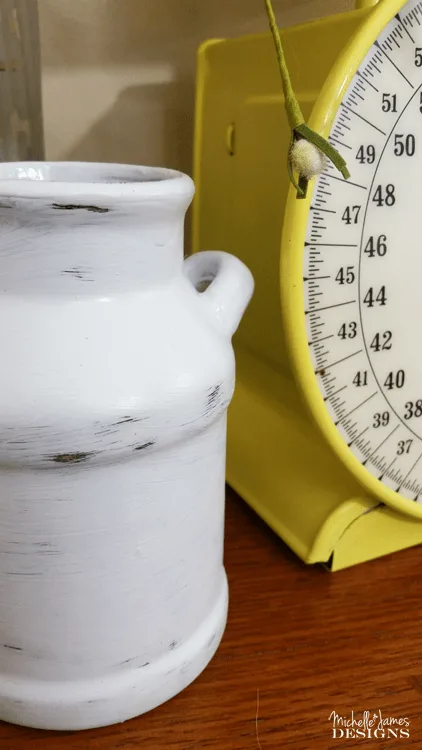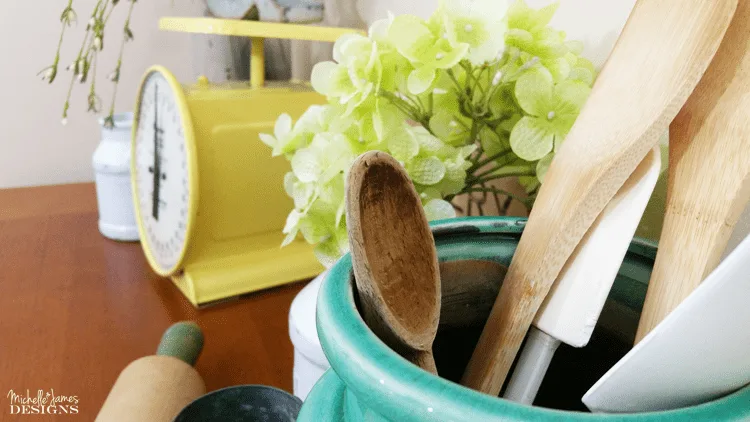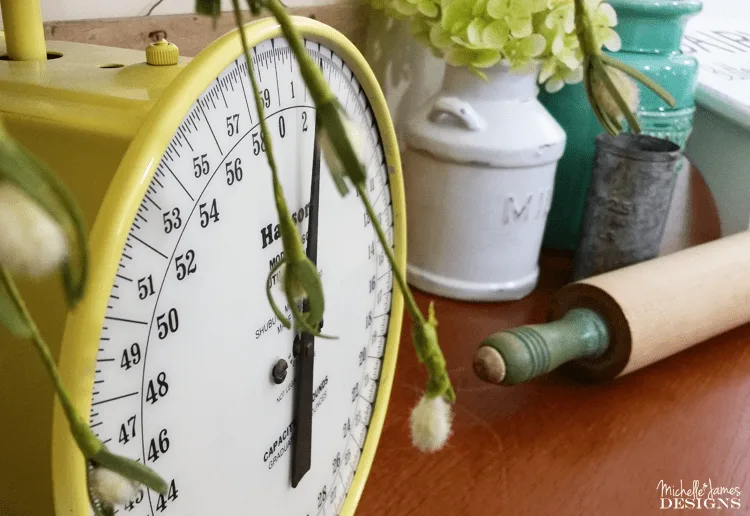 What do you think? If you like it, please pin it and/or share! I love it when my posts are shared by you and I appreciate it very much.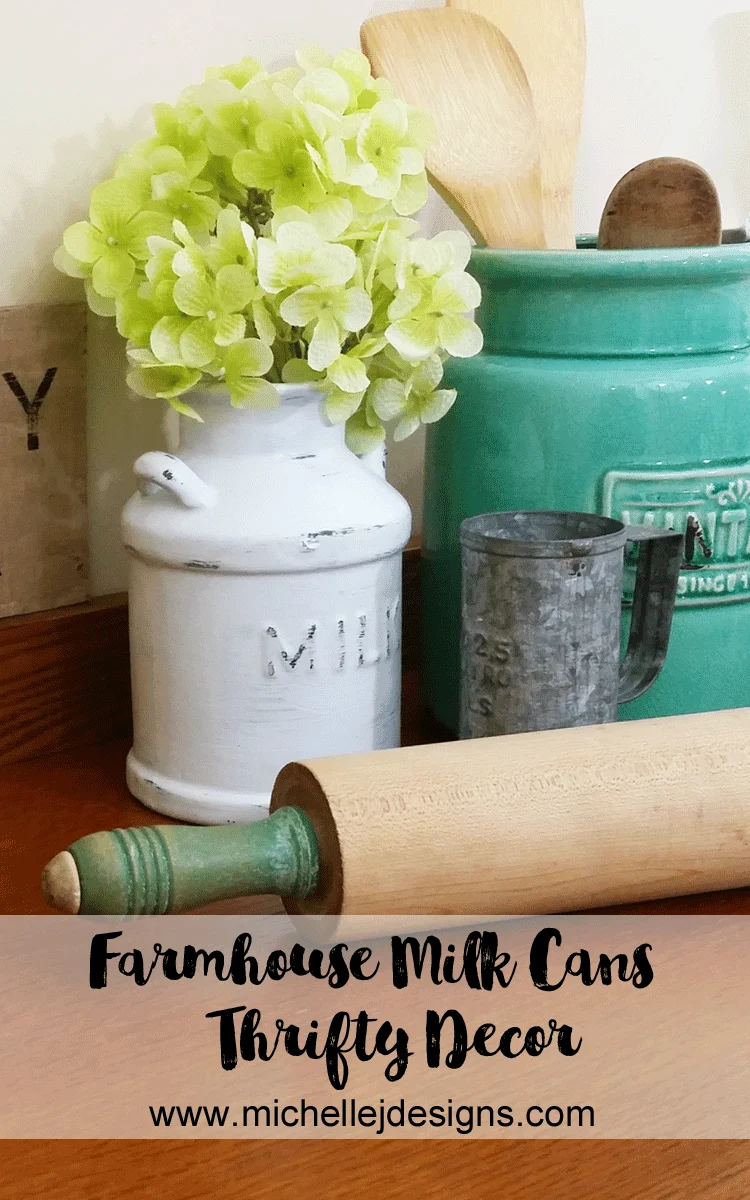 Please pin to Pinterest and share on Facebook if you love this look too. It is fun to share and I really appreciate it.
Thanks so much for stopping by!
Michelle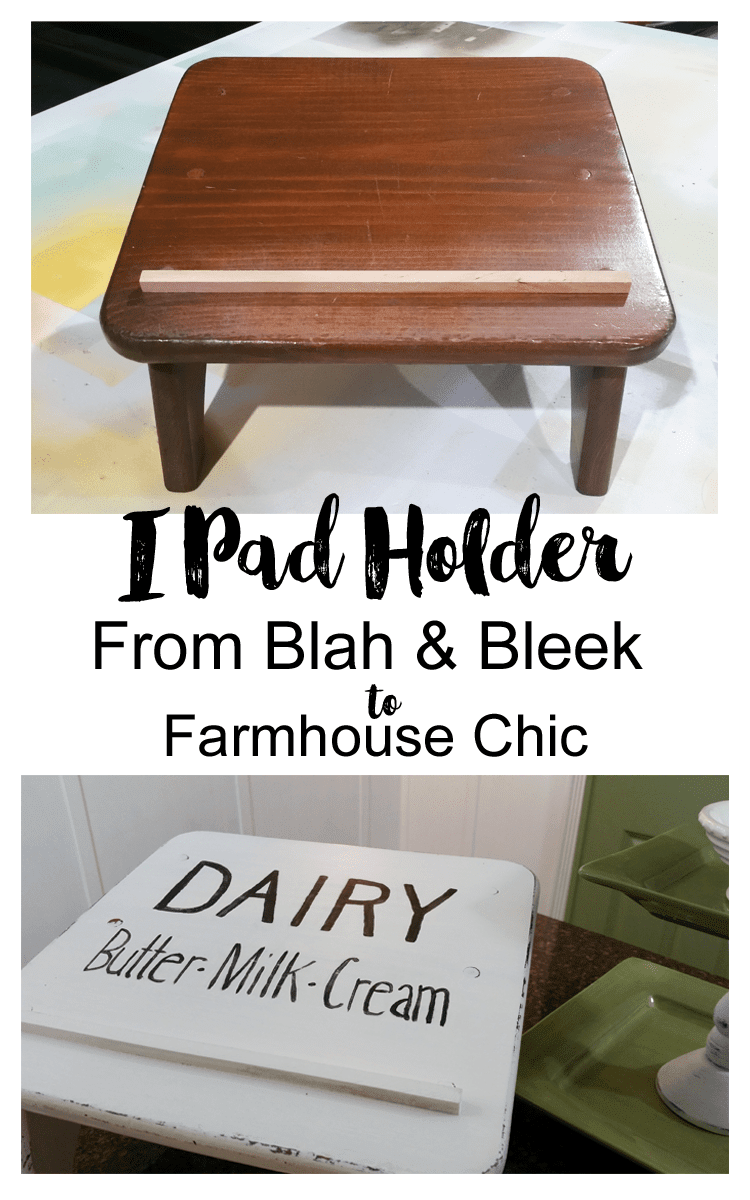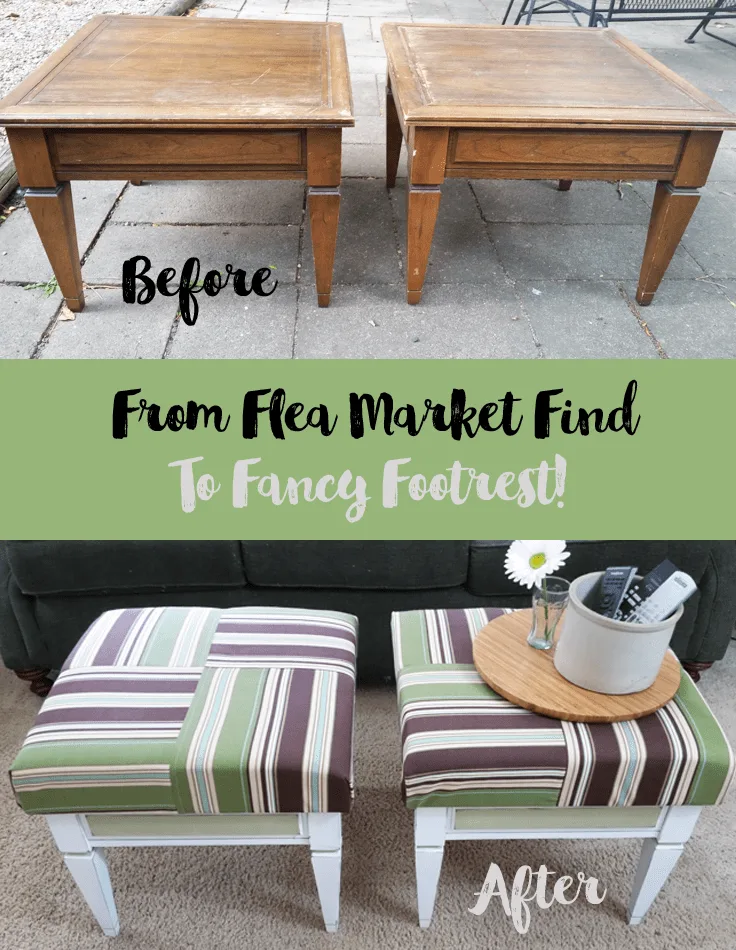 Ottomans from Flea Market Tables