My husband tells me I have a lamp fetish. Ever since I created this little farmhouse lamp I have been on sort of a lamp roll! Today I am showing you how to make old lampshades new with burlap!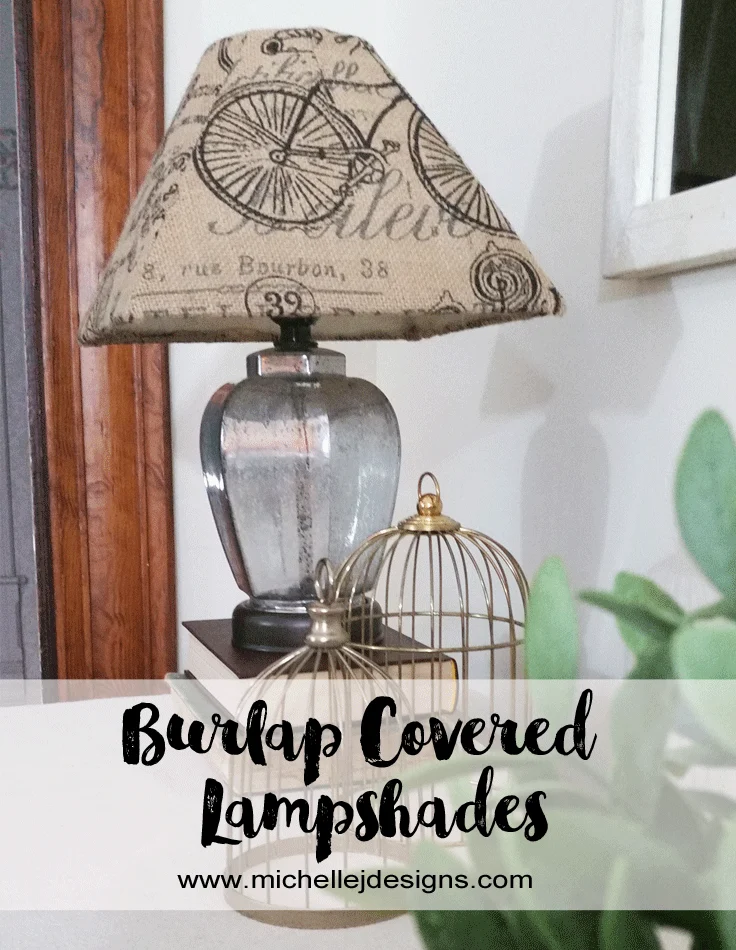 Make Old Lampshades New With Burlap
I am always purchasing lamps at garage sales and thrift stores. Sometimes they come with a lampshade and sometimes they don't. But I don't usually keep that lampshade with that lamp. I am constantly mixing and matching. The two lamps in this post were glass lamps that I painted with the Faux Mercury Glass Technique I have used before. The brass hardware was painted with my favorite Oil Rubbed Bronze paint.
I love the way the lamps turned out but this post is all about the shades.
The smaller of the two shades looked like this…full of dust and everything. Gross!
I have had these for a while. They came from the old lamps we had in our bedroom before I made the new sconces. The larger shade is the same shape as this and it even had some dangly beads but it is a bit smaller than this one. Not sure why I don't have the exact photo. I think I was too excited to rip off the beads and the ribbons and get started. Oops! But this is a great substitute photo.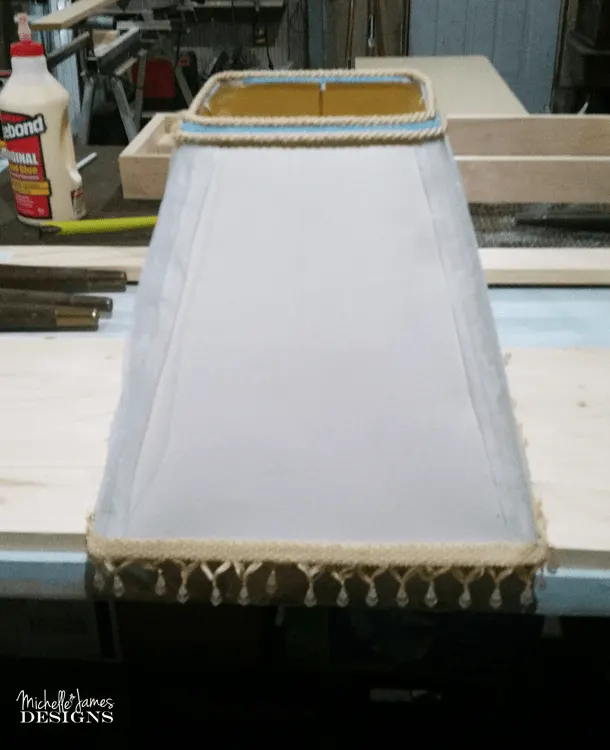 I used the same tutorial on both lampshades. I just adjusted the measurements for their sizes. And the smaller lampshade has a rounded top. I added two darts at the top to adjust for that as well.
I am including some affiliate links for your convenience. You can read my full disclosure here.
Supplies Needed:
Burlap – There are so many fun choices these days.
Scissors
Tape Measure
Fabri-Tac Glue- This is my all time favorite liquid glue. i use it for a million things.
Sewing Machine
Iron
Lampshade
This tutorial is for this shape of lampshade. If yours is a drum shade or a tapered round shade there are many tutorials on Pinterest and You Tube you can find to get the burlap cut out. Then follow my instructions to get it adhered to the shade.
Start by measuring the bottom, the top and the length of the sides. I wanted seams on each corner so I added an inch to allow for seams and cut out four pieces for each shade. They looked like this.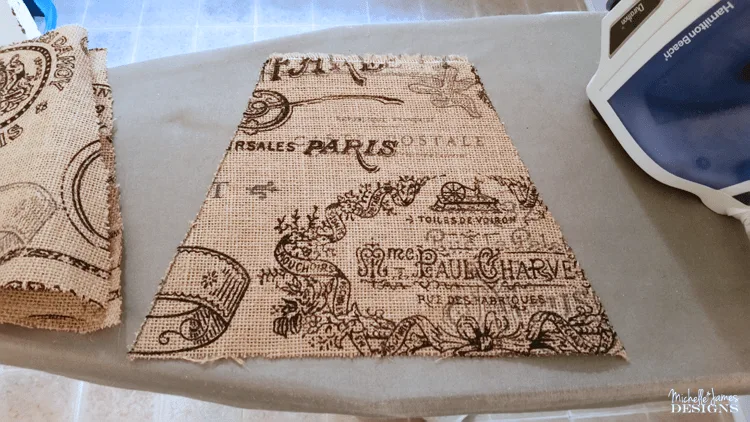 I stitched the pieces with right sides together and pressed the seams.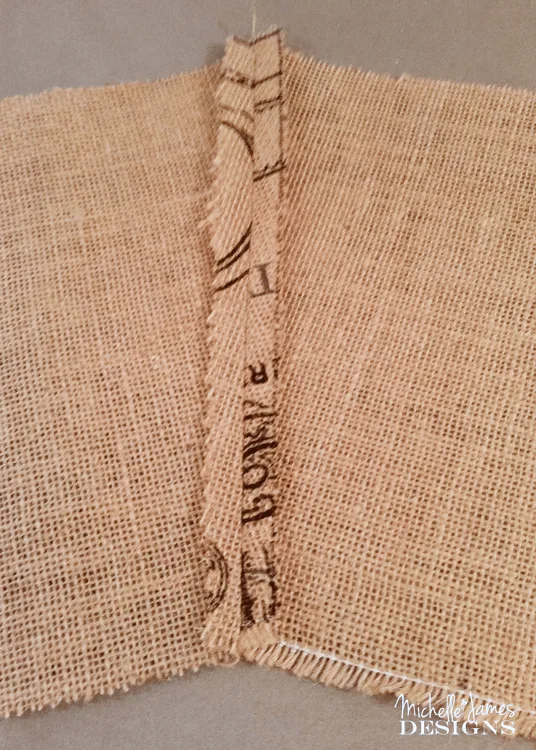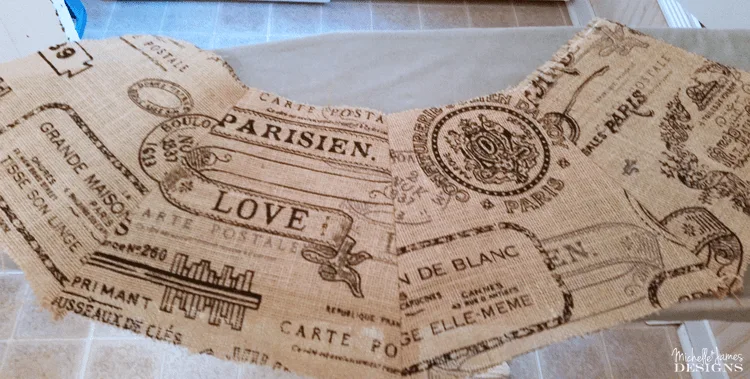 When the last seam was sewn I had a tube-like cover.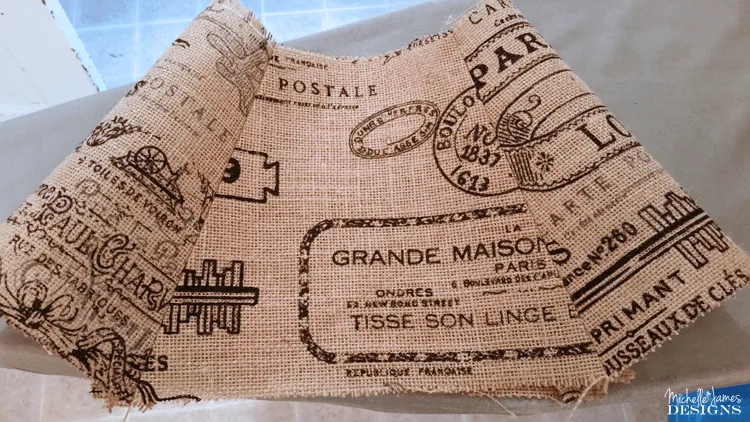 Then I fit it over the shade. The first cover had some issues. It was too small at the bottom of the shade and it kept popping off and sliding up. So I ripped out the last seam and ended up gluing the last two edges together on the shade itself. But the largest part did come together and I was able to salvage it. Needless to say I now knew where the back of the lampshade would be. LOL!
Then I just turned the top and bottom edges to the inside of the lampshades and glued them really well. I trimmed any long, loose pieces of the burlap to make sure I had a nice finished look to the inside as well as the outside.
It was a much easier project than I thought it would be despite my one little mishap.
The smaller shade fit like a glove and worked really well. As I mentioned above I just had to add two darts to the top to compensate for the rounded top. You can see those in the photo below. You can also see the inside of the top of the shade.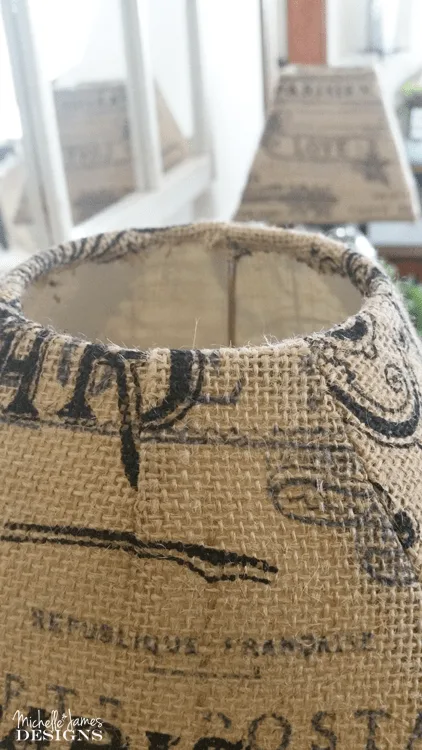 What do you think? I am going to save them to go in our second guest room if we ever get it going!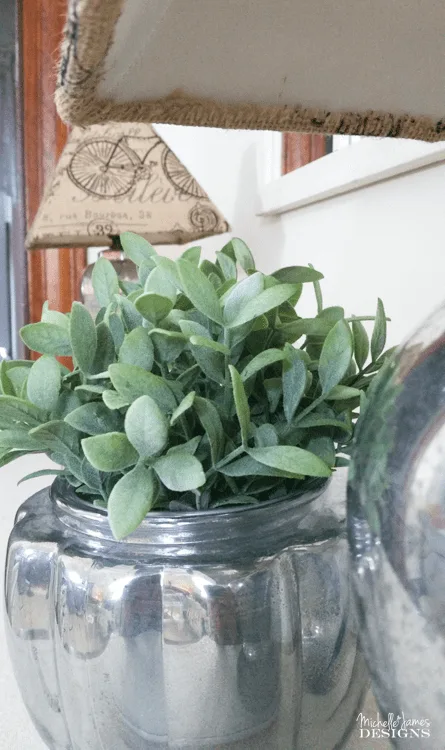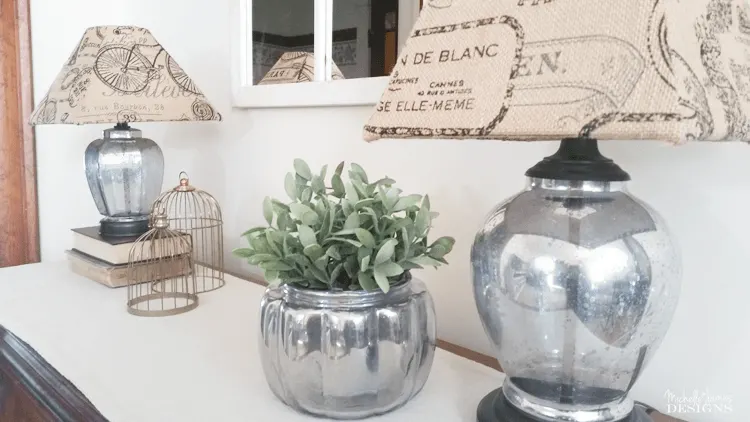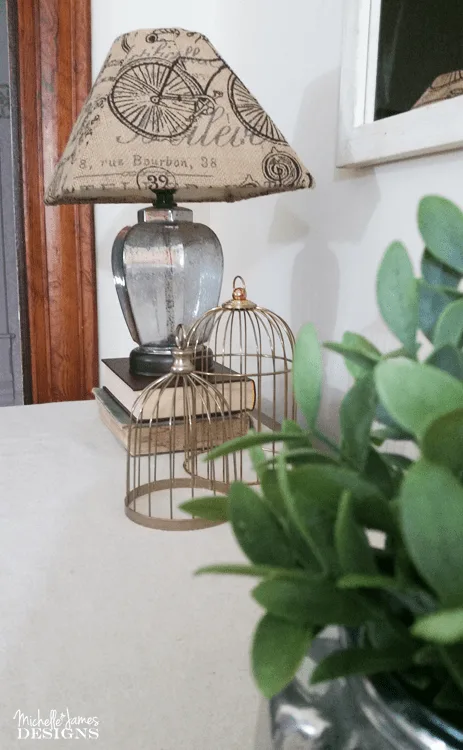 I hope you like this post! If so…give it a pin! I love to see my stuff on Pinterest. It makes me smile.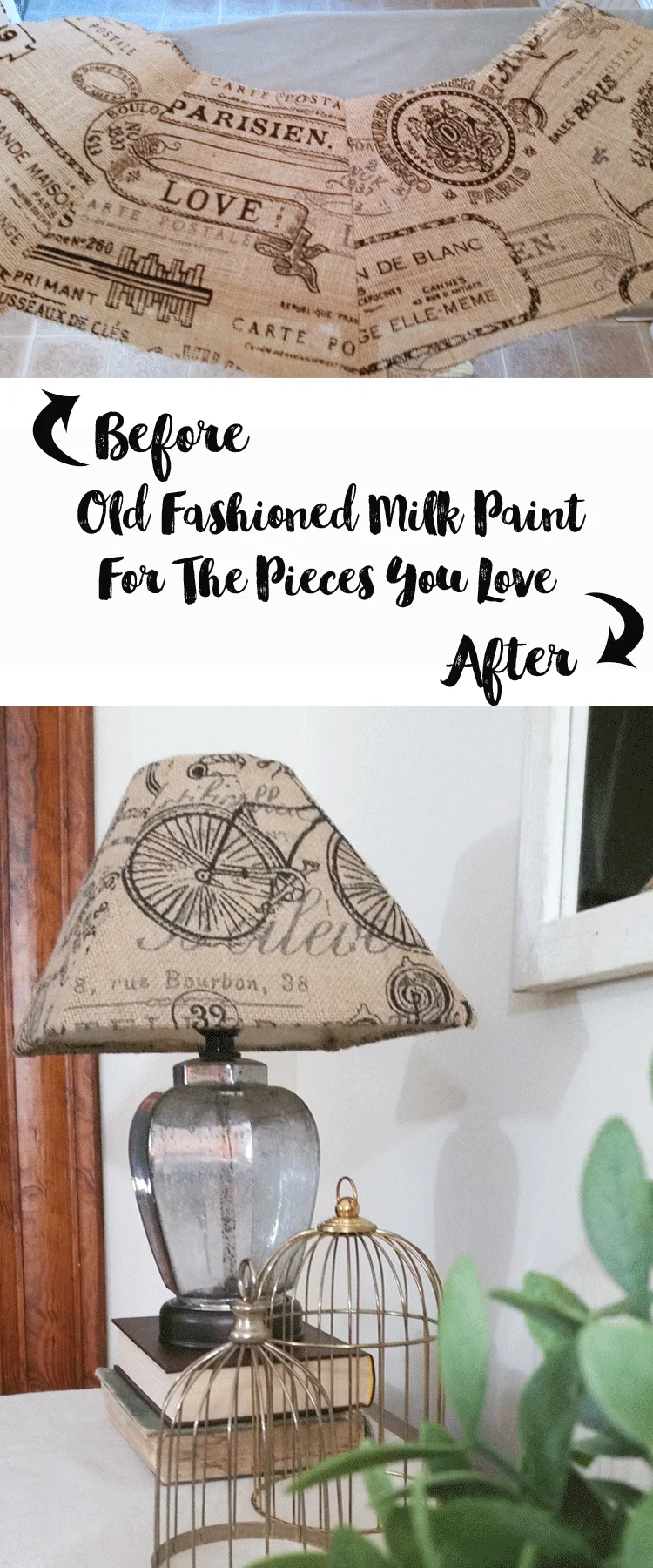 And If you love lamps and lampshades like I do….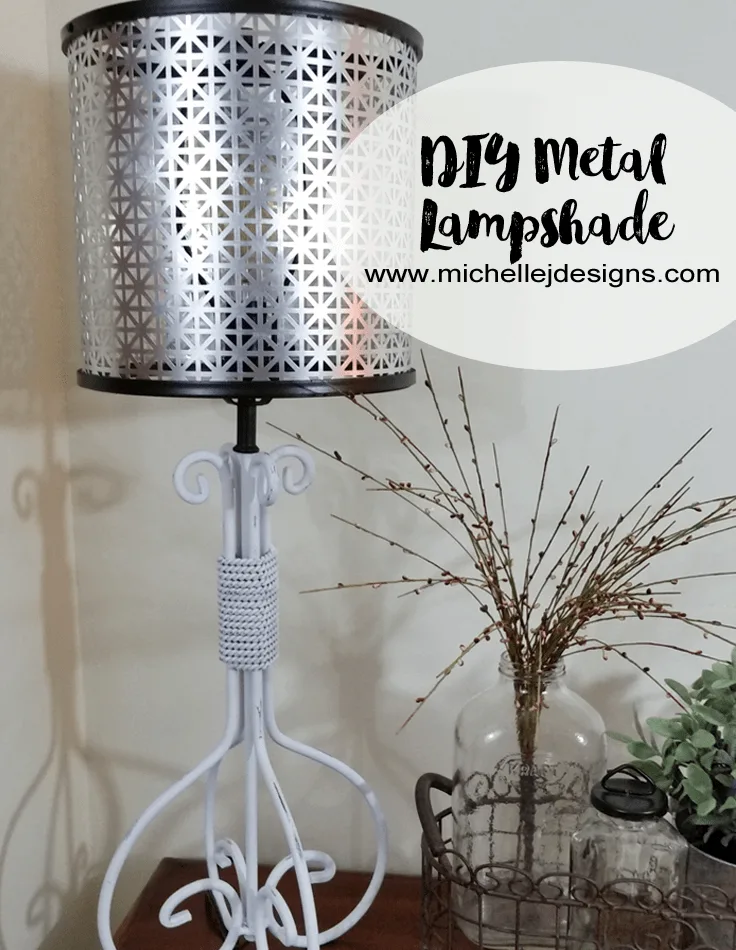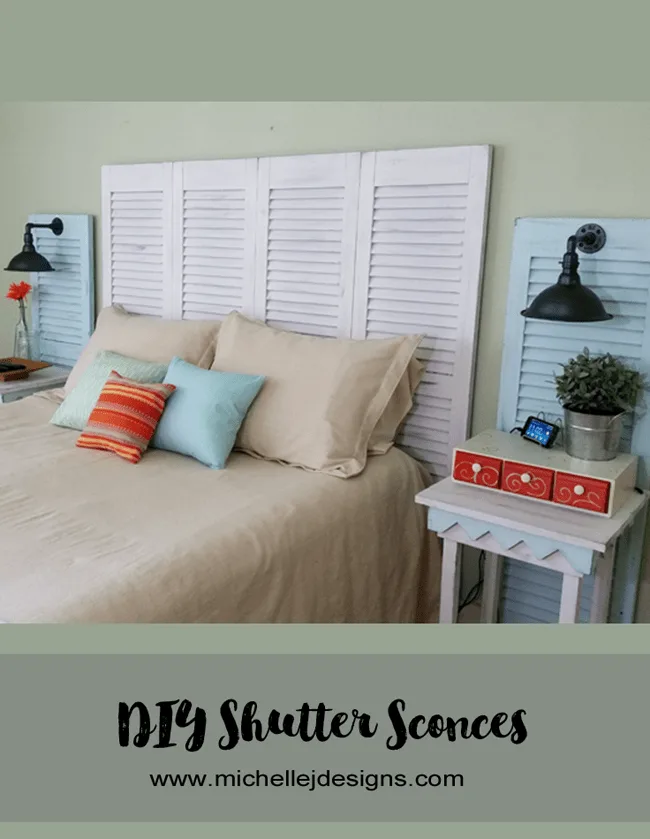 Thanks so much for stopping by!
Michelle