Hi! Welcome to the June Movie Monday Challenge. This month is all about wedding movies. We didn't have a specific movie to choose from this month. We were able to pick our own as long as it was a wedding movie. I chose Runaway Bride with Julia Roberts and Richard Gere and created a tennis shoe flower planter.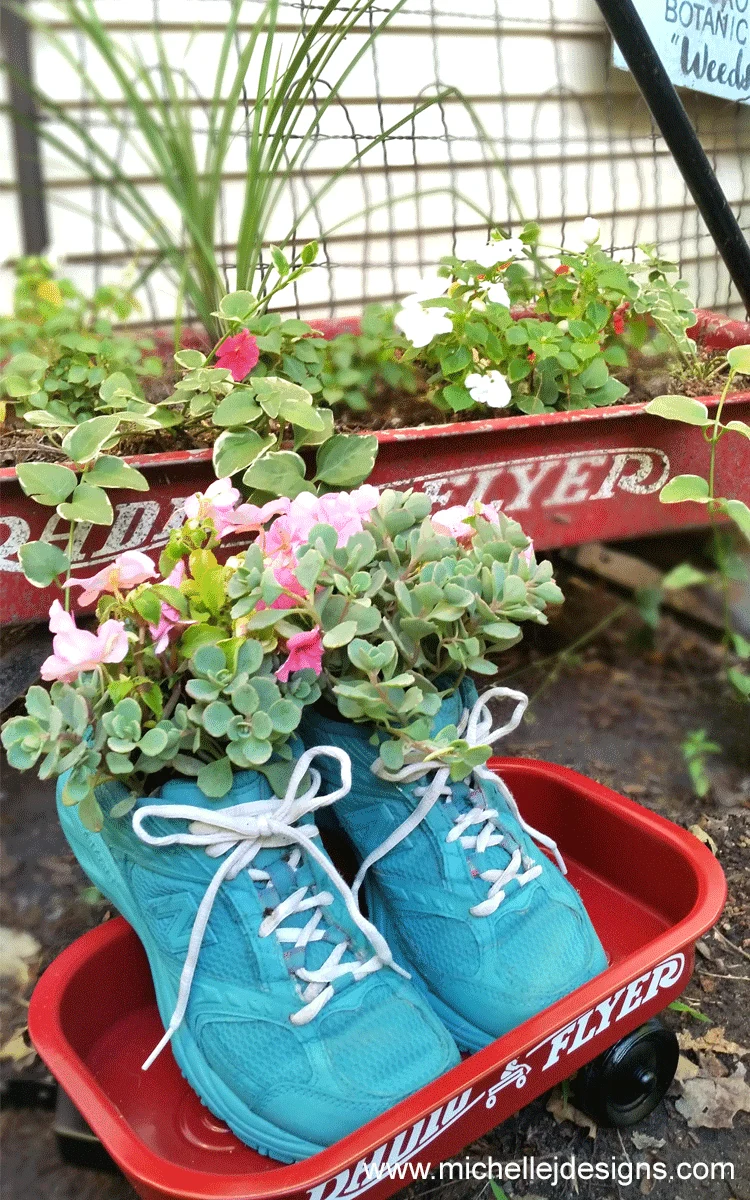 I think it is adorable but my husband thinks otherwise.
June Movie Monday Challenge
Each month a group of bloggers and I are challenged to come up with a recipe, craft, home decor or DIY project that is inspired by the movie. Last month our movie was Wonder Woman and I made throw pillows. I still have them in my living room. In April I created some Star Wars printables to mark the 40th anniversary of Star Wars A New Hope.
This is such a fun challenge for me. It combines my love for movies and my love for crafting. What could be better?
We were able to choose our own wedding movie for June. There are many to choose from and my top choices were The Runaway Bride and The Wedding Planner. Obviously I chose The Runaway Bride.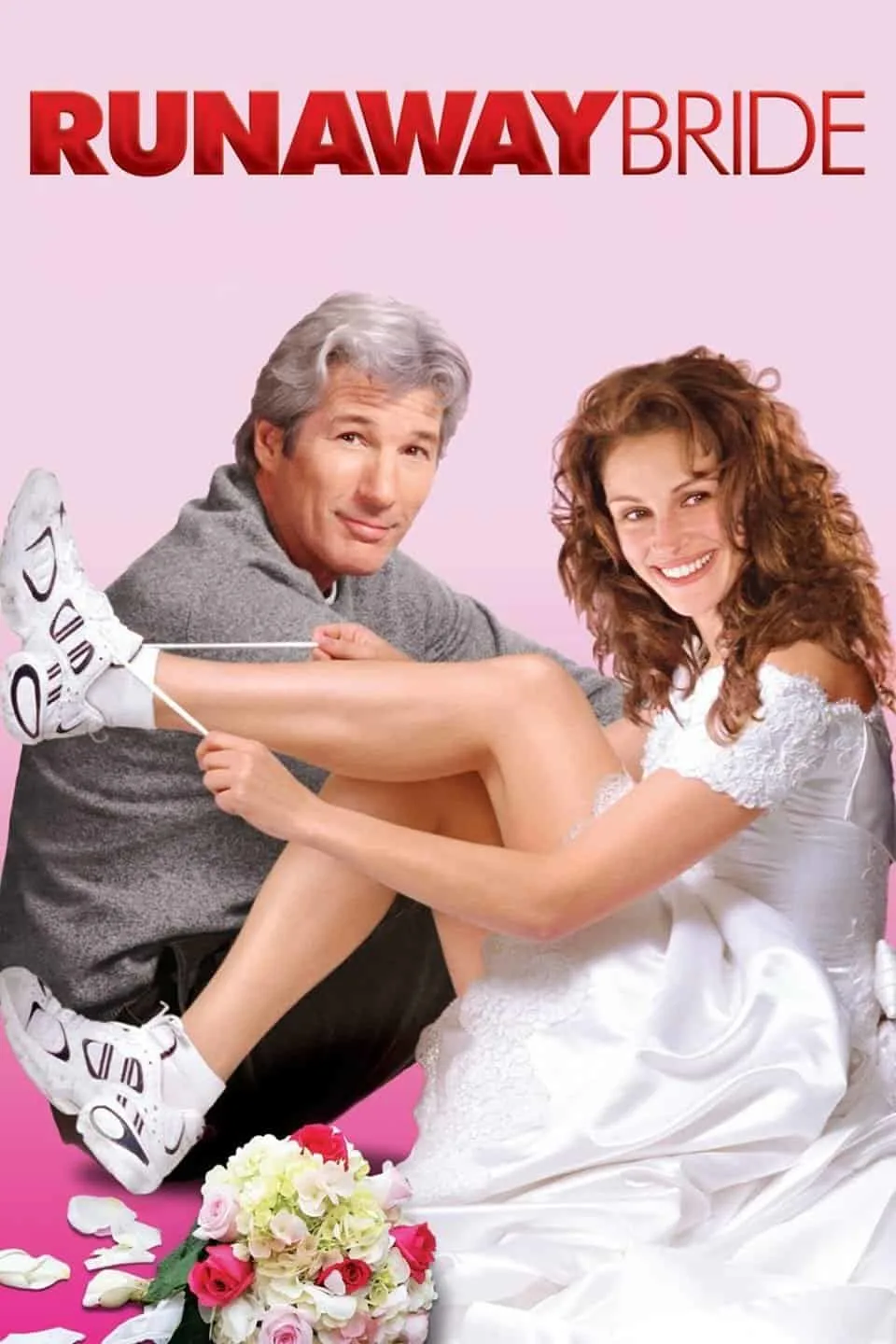 Have you seen it? Julia Roberts is nick named "the runaway bride" from a reporter (Richard Gere). He heads over to her fourth attempt at a wedding to see if she will run again. You all know he falls for her and ….I don't want to give away the ending just in case!
Supplies Needed for Your Own Tennis Shoe Flower Planter
I have included some affiliate links for your convenience. You can read my full disclosure here.
This project was super easy and I had most of the materials already. I bet you do too.
Materials Needed
Used Tennis Shoes
Krylon Chalky Spray Paint
Plants and Flowers – I used a succulent and some impatiens
Plastic Grocery Bags
This is what my shoes looked like before I started. I have had them for years and years and no longer wear them so it was okay to give them some paint.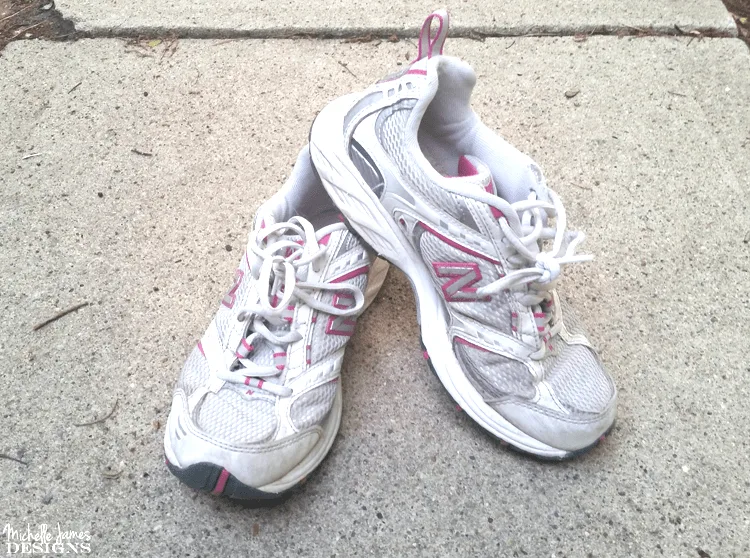 I removed the laces then got to spraying and I used my handy spray shelter from HomeRight
for the first time and it was really nice. It is still set up in the garage and I have used it several times since. I love this thing.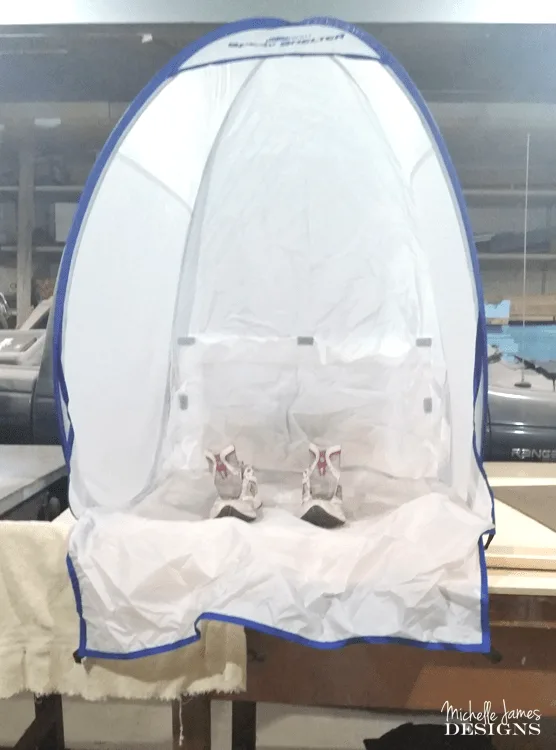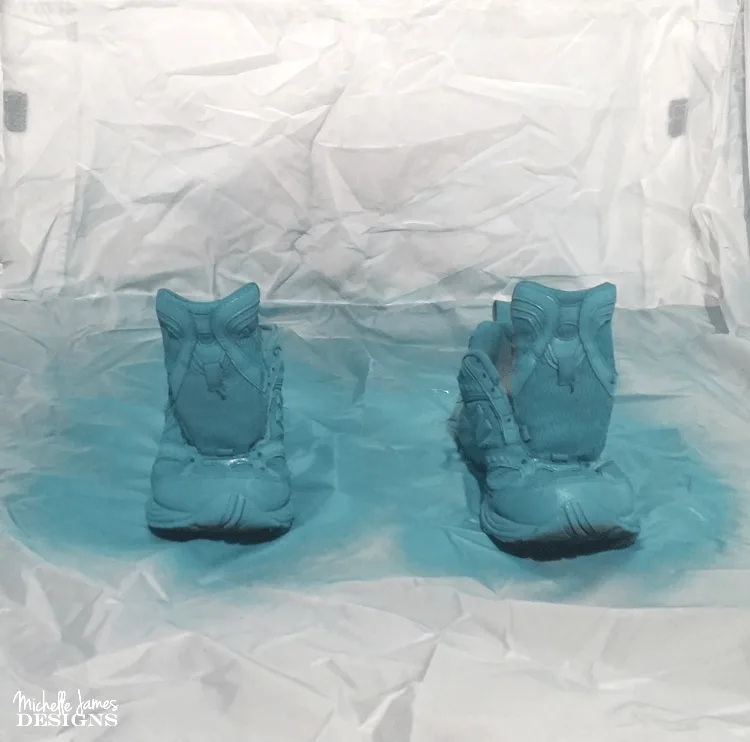 After the paint was dry I used the Spray Wax to give them a finish. When that was dry I replaced the laces. Then it was time for the fun part.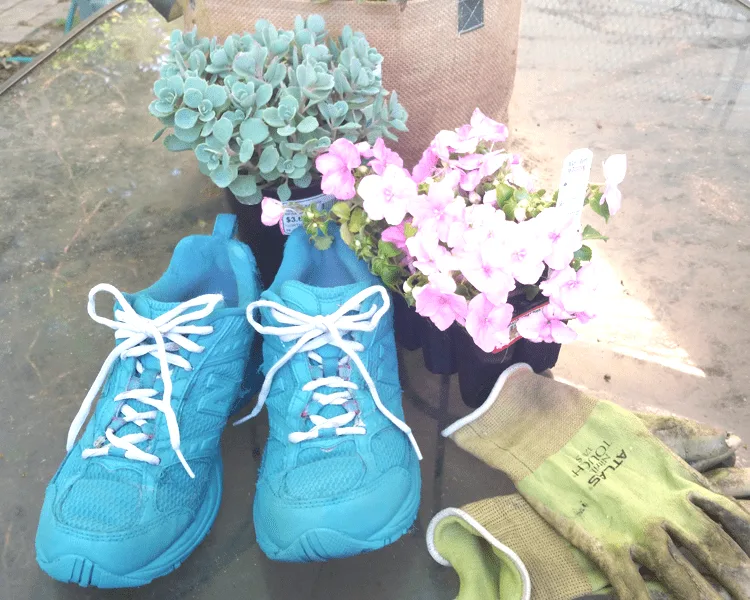 Some plastic bags were placed in the toes then I planted the succulent and the impatiens right into the shoes. They are mesh so there is plenty of drainage. It was little tight so we shall see how they do. I can always replant these guys into larger containers and get something smaller to fit in the shoes if needed.
I brought out the mini-wagon I finished from the Silhouette challenge and I think it is perfect.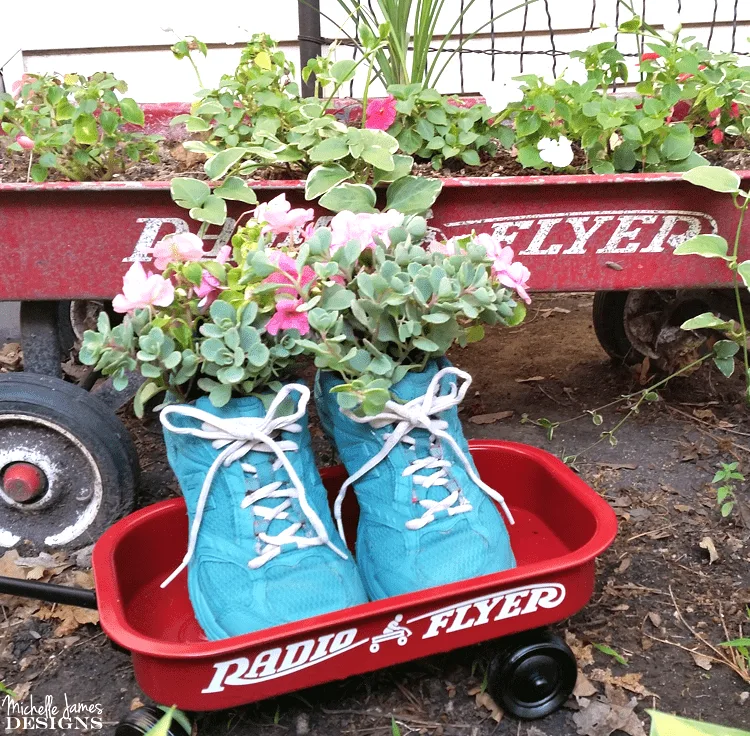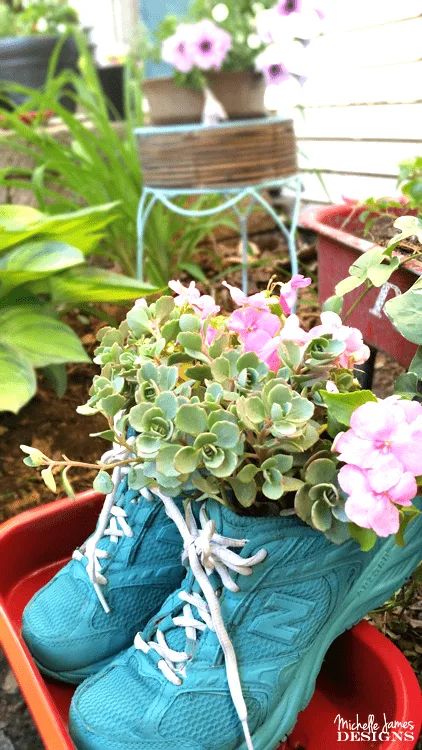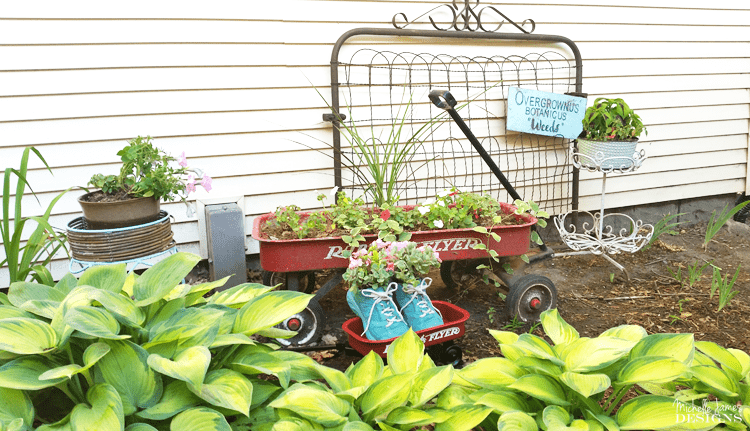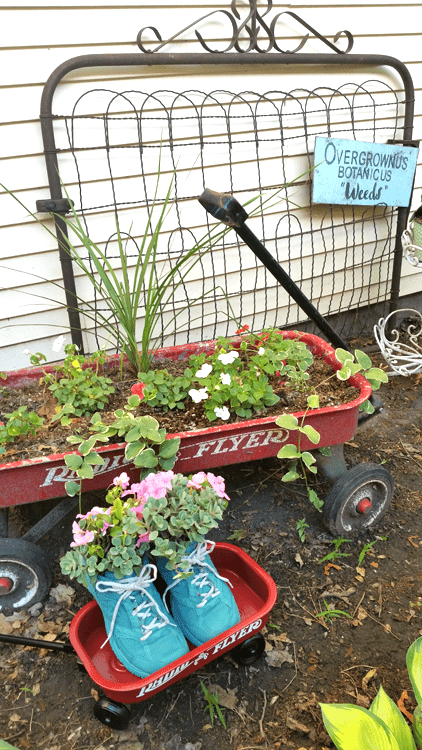 What do you think of my tennis shoe flower planter? I know it is a little odd, but you know what? I like it!
If you like it…don't forget to pin it!

Be sure to check out the other movie projects from my friends. It is so fun to see what everyone comes up with.
Now let's see what everyone else was inspired to create for this month's #MovieMondayChallenge!! If you'd like to join our Facebook group, you can request an invite here.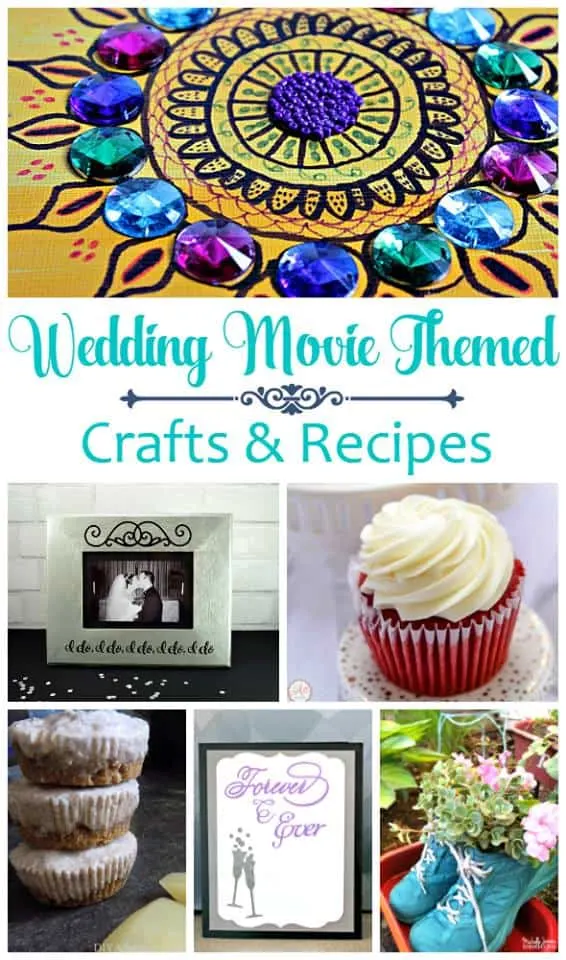 Don't Want To DIY But Still Want This Look? Here Are A Few Products!
Thanks for stopping by!
Michelle
Be sure to check out my Amazon Store. You will find some of the DIY products I use the most (the HomeRight sprayer and and the spray tent are both included) plus other products that I love and the journals and notebooks I design.