I love drop cloth projects and they always turn out so nice. These drop cloth bunnies are so cute and such an easy craft!
Have you ever purchased a drop cloth to use as decor in your home? I love them. They are budget friendly and the fabric is sturdy and lasts over time.
They are perfect for all kinds of home decor projects from curtains to throw pillows and much more.
Today I am sharing an easy drop cloth project that can used specifically for Easter or used every day as cute farmhouse style decor.
And if you love these drop cloth bunnies you can check out my other drop cloth projects as well:

Drop Cloth Farmhouse Bunnies
I love these and as I mentioned above I may not put them away after Easter. I think they make great farmhouse decor for spring in general.
Here are the steps I took to create these little guys!
I have included affiliate links for your convenience. You can read my full disclosure here. I have also added these products to my Amazon Store so check it out to find things I use, recommend or just love.
Materials Needed:
Thread – darker than the fabric
Sewing Machine- This is the one I have and love!
Sharpie
The Bunny Pattern
The first thing you need is a bunny pattern. I drew one and used it. Then, I made it a little better for you to download.
After you download your pattern, cut it out. Use a sharpie to trace it onto the drop cloth. I had my drop cloth folded in half so I cut through 2 layers. (The front and the back of the bunny) Use the pinking shears to cut around the bunny. This gives a cute zig zag edge but also helps to keep the edges from fraying.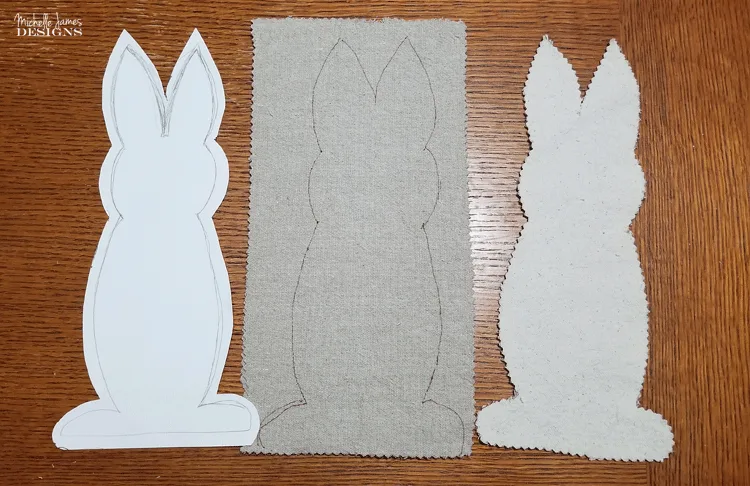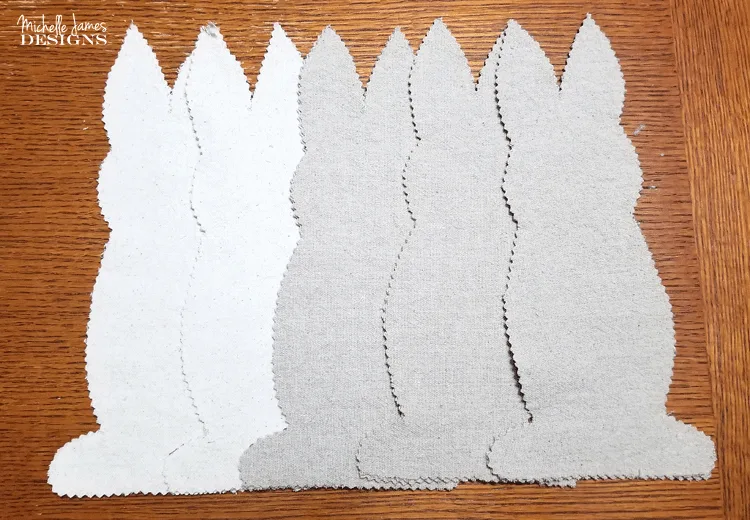 As you can see from above photo, I have two different drop cloths of slightly different colors. Be sure to check your colors especially if you need them to match. Curtains or a drop cloth for example. This time I like the different fabrics. So I have two light bunnies and three darker bunnies.
Stitch Them Up
I used the sewing machine to stitch all the way around leaving the bottom edge open for the stuffing.
Tear off small amounts of stuffing and use something to push it into the ears. I used a wooden stick. Then you can grab larger amounts of the stuffing to fill the head and body.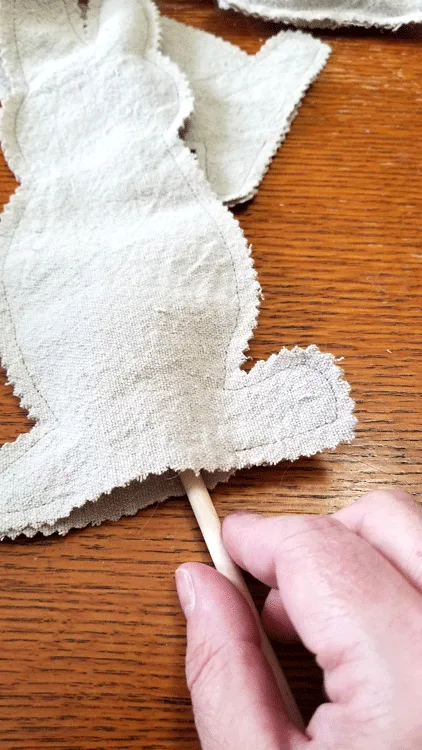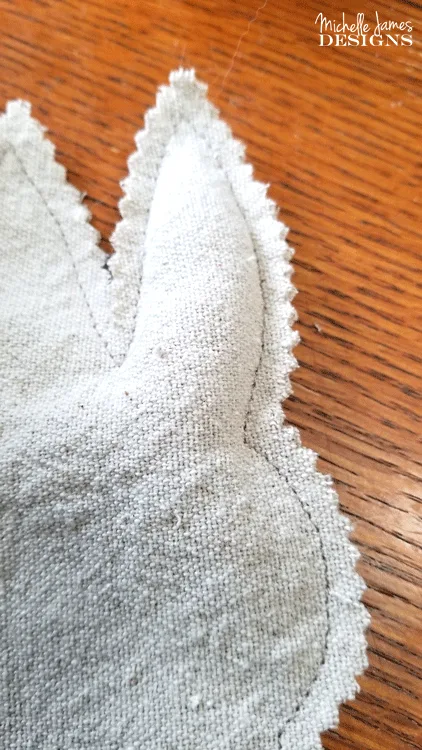 Once you get some of the fiber fill into the feet and along the bottom stitch the bottom of the bunny closed.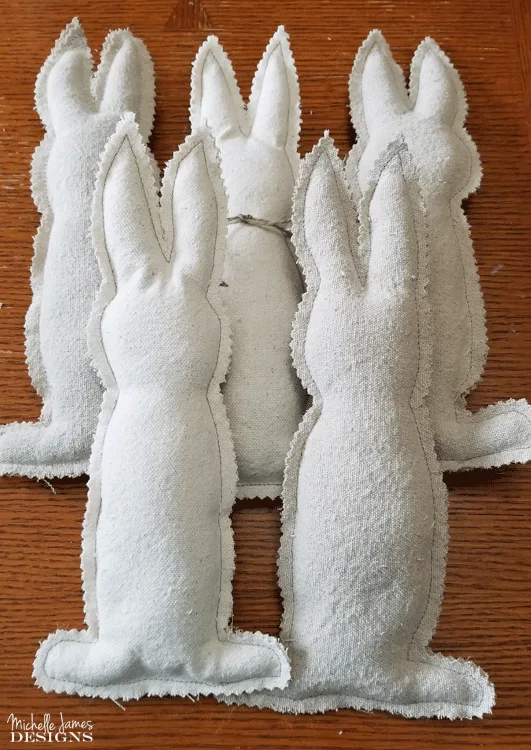 If my stitching wasn't perfectly even I trimmed off some fabric with the pinking shears to make them look nicer. I had added a twine ribbon to one of them but then I thought for Easter it would be nice to use some different spring colors of bakers twine.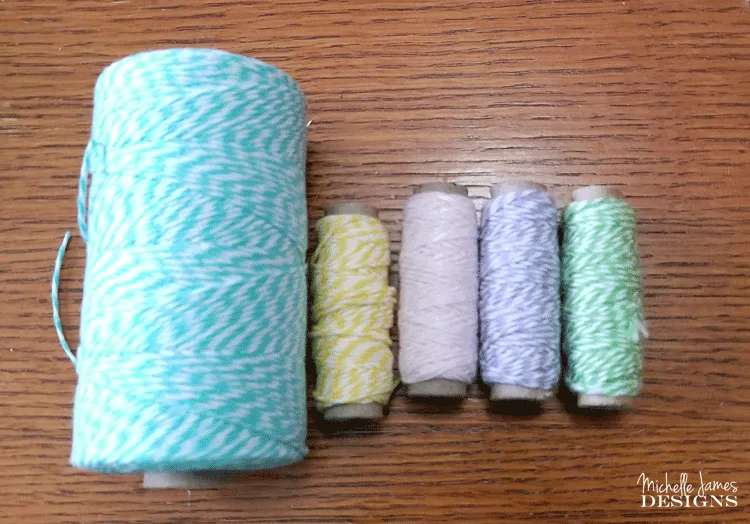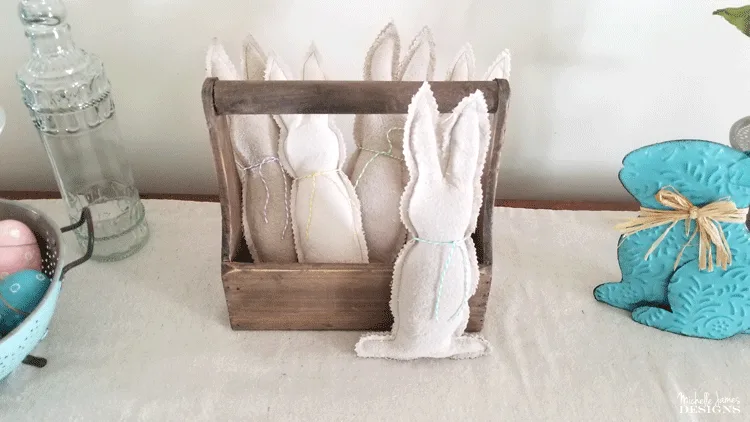 Aren't they cute? I love the way they turned out and they were so simple to make.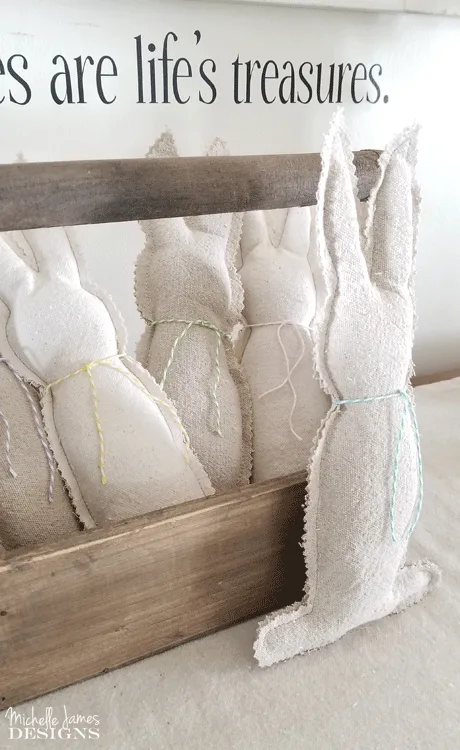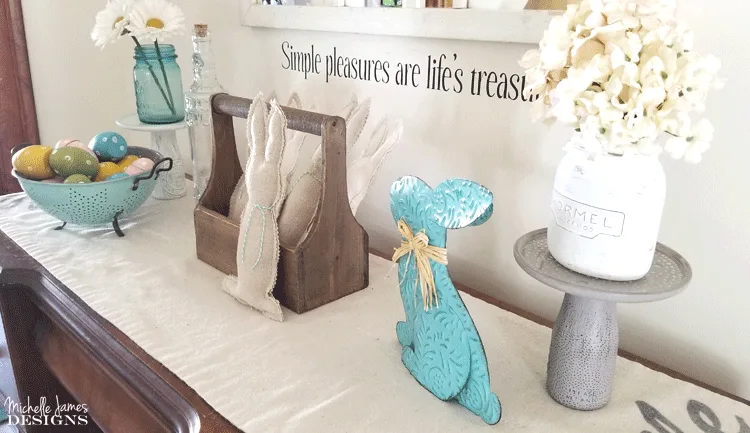 It was fun to display them in the wooden box with my wooden Easter eggs and my vintage colander. Now I can enjoy a very farmhouse Easter!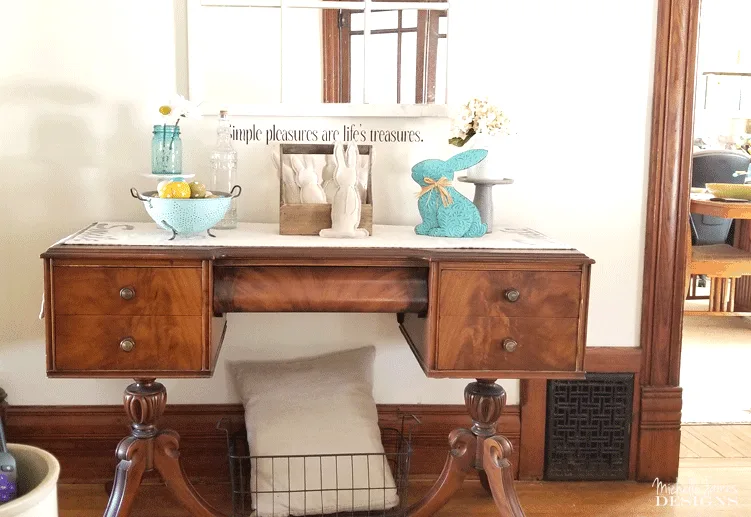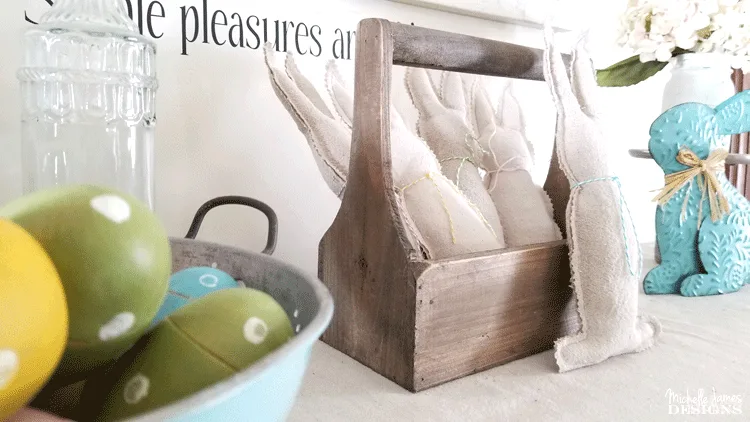 What do you think? Do you love these bunnies? Check out some of my other drop cloth projects: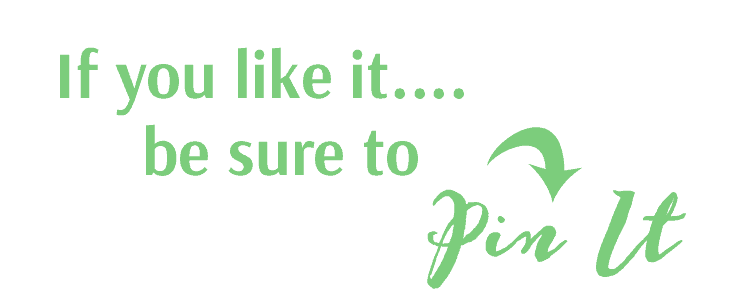 Thanks so much for stopping by!
Michelle